Now that recreational travel within your region has been given the green light and provincial wide travel is anticipated to begin on June 15, along with Canada-wide travel planned for July 1, it's a great time to think about catching up with your loved ones! After months of not being able to see your out-of-town friends and family, invite them to Kelowna and make some memories together.
We've compiled a list of accommodations and must-do activities for those of you who are expecting guests.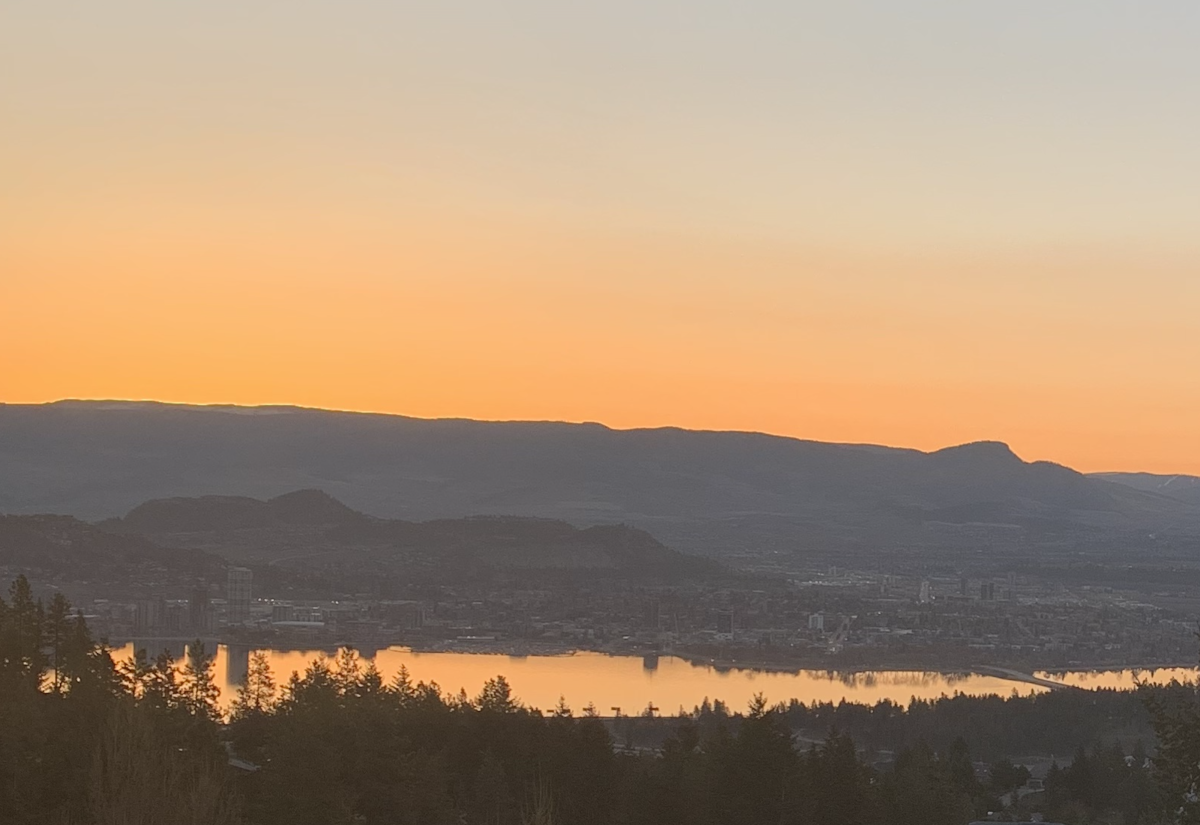 Where to Stay
Hosting visitors might not be recommended or comfortable for everyone during a pandemic year but luckily Kelowna is home to many accommodation options. From world-class resorts to quaint bed and breakfasts, there are so many choices!
There are also many benefits to having your friends and family stay elsewhere, especially those with young children who may require extra downtime or bedrooms. Also travelling with young kids can be tricky but booking the right place can make a world of difference.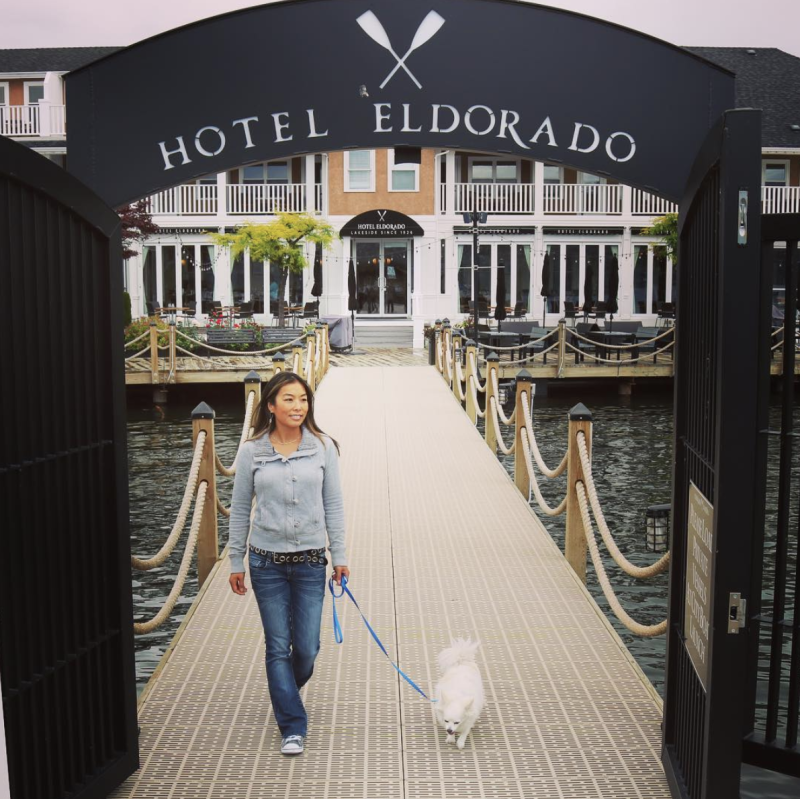 The timeless Eldorado Resort is a hotel that has everything your visitors may be looking for. Patrons can take advantage of its marina and restaurant onsite, along with a gorgeous rooftop patio. Couples will appreciate its romantic atmosphere, and families can take advantage of the waterpark and tennis courts.
The Cove Lakeside Resort in West Kelowna is also a great choice because of all of the amenities available, such as a seasonal pool with a waterslide, a private beach, and an on-site marina that makes renting a boat for the day smooth sailing. Also nearby within walking distance is Gellatly Beach and park which has a playground for the kids and a historic nut farm to explore.
The Delta Grand Okanagan Resort located right on the water in Downtown Kelowna makes it easy for your guests to enjoy Kelowna without a need to drive around for things to do. There are several green spaces nearby for lakeside walks, and the beach is seconds away. Visitors can also relax at either the indoor or outdoor pool. For the more adventurous type, the resort also has free bikes and kayaks available for guests to make the most of their stay.
It's great to welcome friends and family back to #exploreKelowna together. There are lots of great accommodations so everyone can still have their space while you spend time together. And with so much to see and do in Kelowna, suggest they spend an extra day or two so you can take more time together.

Where to Socialize Together Outside
Wineries
Wineries are a big attraction to visitors, and this year many wineries have set up outdoor tastings.
Here are a few places that are catering to small groups outside:
This family-run winery has an outdoor tasting and picnic area that boasts beautiful views of West Kelowna and Okanagan Lake. It's also a great choice if you want to bring the kids - our toddler loved seeing the chickens, sheep and goats! If your guests are travelling with their pooch, tell them that this winery is also dog friendly (on-leash).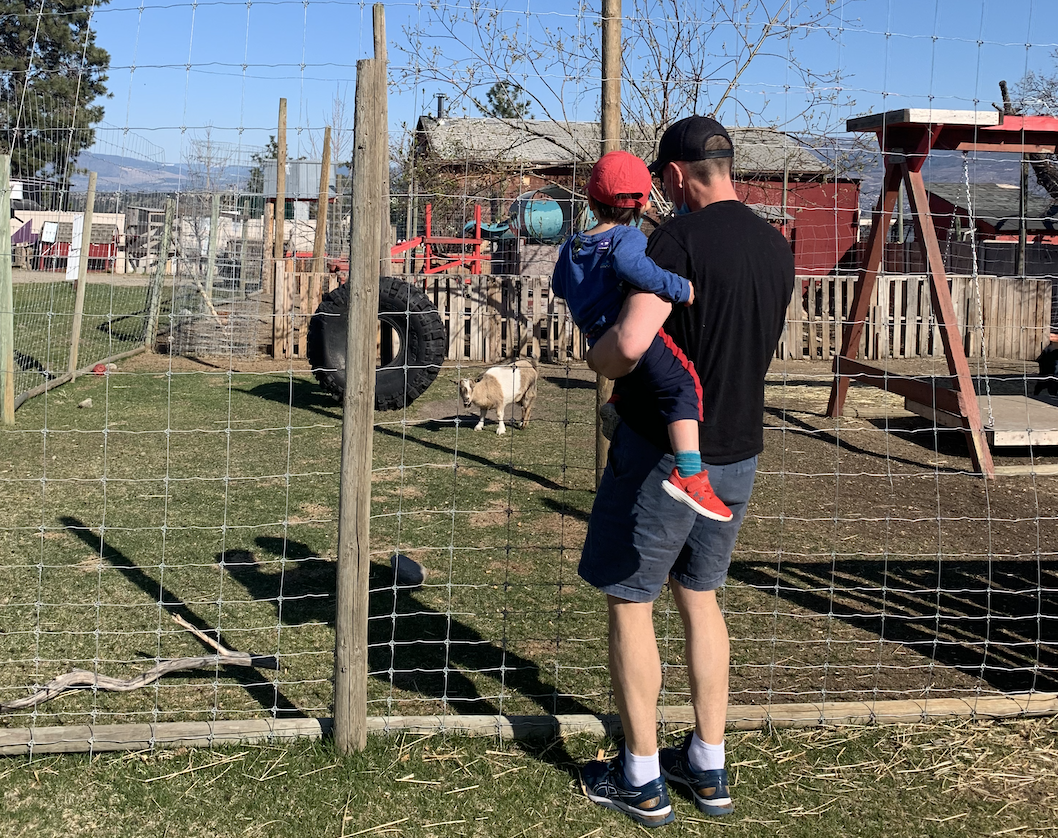 We recommend coming hungry as there is a food truck on site that serves delicious artisan pizzas. Are your visitors looking for food that they can enjoy from the comfort of their hotel room? Both the wine and pizzas are available via curb-side pickup!
Savour the wine and the views from the iconic Mission Hill Winery. Visitors can choose from two outdoor tasting options by registering on their website. We recently went to their "A Taste of the Okanagan" Experience - a 30-minute seated outdoor tasting of selected Reserve wines. Our experience and visit was so memorable not only for us, but also for our kids. The winery even offered a red and white juice for the little ones to taste!
Although reservations are recommended by going to their website, Mt. Boucherie will also accommodate walk-ins on a first-come, first-serve basis if they have the space. Choose from an introductory tasting at one of the stand-up bars or a seated reserve tasting. The seated outdoor tasting is on of our favourites and the wines at Mt. Boucherie seem to get better and better every time we go back. Plus the tasting room staff are so knowledgeable, it makes for a fun and enjoyable experience.

Farms & Orchards
Living in the Okanagan Valley, we are spoiled with fresh produce during the harvest season! Not only does supporting our local farms make for a great outdoor social activity, but everyone can also take home edible souvenirs!
This is also a great activity for your visitors with children. Parents can put their baby in a carrier while walking around the orchard. Have guests with a toddler? Busy two or three year-olds might just love the idea of running down the rows of peach trees!
Some of our favourite u-pick places include: 
For three generations, the Arndt family has been producing cherries for locals and visitors to enjoy. Cherry season typically runs early July to early August, and depending when you visit the farm offers a number of varieties to choose from.

Kempf Orchards
Located in East Kelowna, this farm has nine different varieties of cherries! Having started in 1966, growing fruit has been a passion for the Kempf family for over 50 years. 
This place has something for everyone! In addition to u-pick fruit options, the market also has harvested vegetables and local honey for sale. Visitors can also cool down with ice cream or a fruit smoothie. Cherries are the first fruit available as early as mid-June into July, then peaches and apricots are available between July and August. Plums and pears are then picked between August and September.
Just a few minutes away from Paynter's Fruit Market in Westbank is Griffin Farms. This family-owned and operated farm has been producing fruit for 100 years. Because they grow multiple peach varieties, their peach season starts in mid-July.

Consider Exploring Kelowna Together in the Fall
Summer is the busiest time in Kelowna, which may lead to not being able to do everything on your list. In the Fall the pace of Kelowna slows down, which gives more time to explore everything on the list. Friends and family can stay a little longer at a hotel or B&B since the rates will be less expensive giving more opportunity to enjoy more of Kelowna together. Explore activities to enjoy in the Fall.

Header image of Mt. Boucherie Winery, Photo by: Wines of British Columbia