Local businesses in Kelowna have had to adapt and persevere, working hard to keep their customers and employees safe while continuing to offer top-notch products and services. As the pandemic carries on, continuing to show support for these local businesses in any way you can is more important than ever.
Here, we want to take the opportunity to highlight some of the ways you can show love and support Kelowna businesses.

Shop Local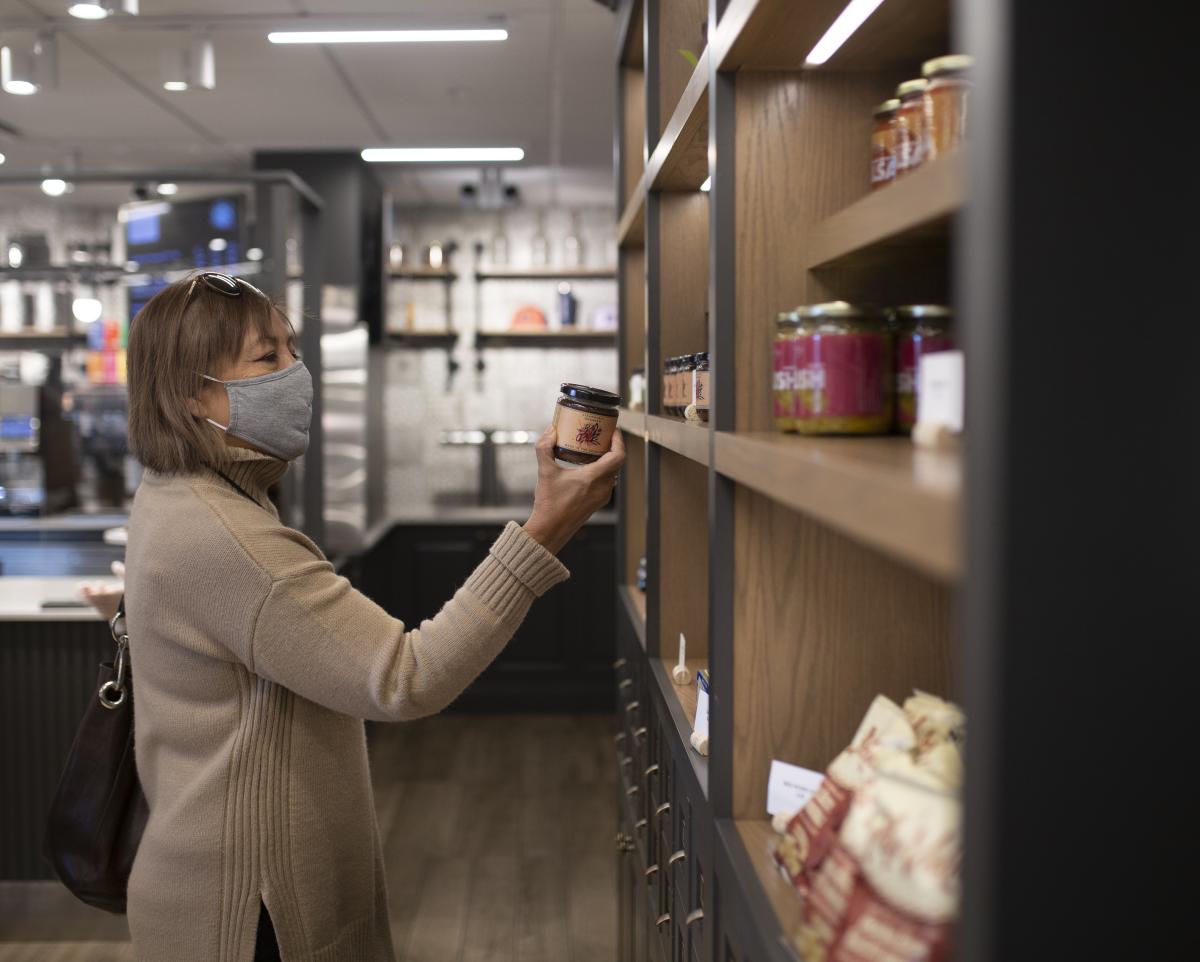 Photo by: Matt Ferguson Photography
Kelowna's local shops have a wide array of unique items so you can purchase the best of the Okanagan year-round. Businesses are ready with COVID-19 protocols in place so you can shop safely in store (remember to always wear your mask), while online options are available for those who prefer. There are many handcrafted and made-in-Kelowna goods waiting to be enjoyed!

Show Love: Like, Comment, and Share
From near or far, an easy way to show support for your favourite Kelowna businesses, products, or services is by interacting with them online, whether it's liking, commenting, or sharing posts, following them on social media, or showcasing them in your own posts. Liking is as easy as double-tapping your screen, if you really like something or are excited to try a new item, comment on the post letting the business know. Or if you think people need to know about what the business is doing and you just have to tell someone how cool or great it is, share it with your friends. These small acts of kindness or appreciation goes a long way for a small business. 

Eat and Drink Local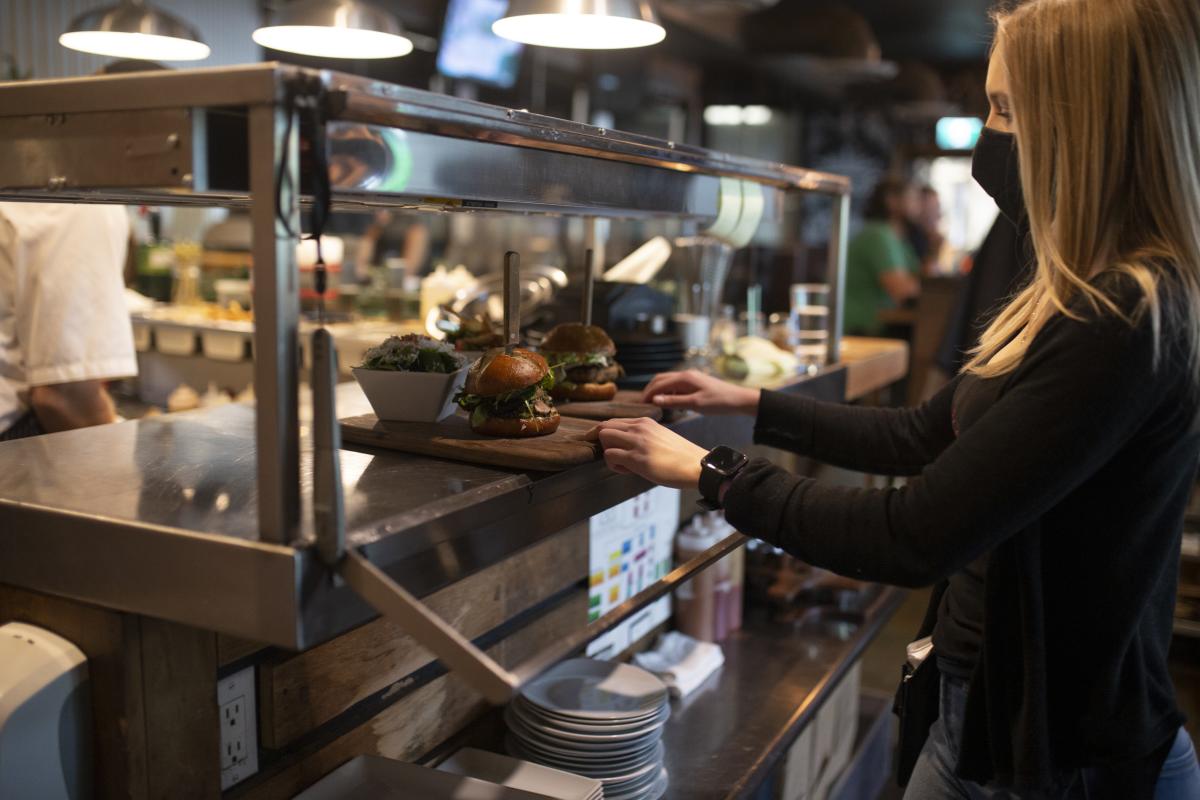 Photo by: Matt Ferguson Photography
Savouring local is made easy in Kelowna, whether you want to dine out safely with your household, order take-out to enjoy at home, or purchase goods from a local market to prepare yourself. You can also pick up your favourite wine, craft brew, or cider to enjoy in the comfort of your own home. Added bonus for the next few weeks: From February 5 - March 7, 2021, the Dine Around culinary experience is happening and Kelowna and area restaurants have some fantastic menus on offer for amazing price points. Prices for the three-course menus range from $15 to $55.

Show Love: Take Time to Write a Review
Spending a few minutes to give a shout out to your favourite local spots and tourism-related businesses on Facebook, Google or Tripadvisor will put a smile on a business owner's face and help others find out about all the amazing places they can support here in Kelowna. Did you receive amazing service at a local shop? Just had the best dining experience? Did an employee go above and beyond expectations? Businesses spend a lot of time providing fantastic experiences, creating delicious meals, and most of all making sure you are safe. Spending a couple of minutes of your time writing a review will go a long way for a local business.

Purchase Local Gift Cards
Limiting your contacts and social interactions is part of our responsibility to keep our neighbours and community safe. If you're able, why not purchase gift cards for local businesses for future use? From accommodations, activities and attractions, restaurants, and more, there are plenty of options when planning for future fun in the Kelowna area. Next time you are searching for a gift for someone, instead of buying the same old, give them the gift of an amazing experience in Kelowna.

Start Dreaming of (and planning for) a Future Visit from Friends and Family

Photo by: Matt Ferguson Photography
We are lucky to live in such a beautiful location and we all have family and friends dreaming of a visit, so why not see if you can book some of your favourite things now for them to enjoy at a future date? Or, if they can't be booked yet, take a moment to inquire about when bookings will be available so you can be the first on the list! While we don't yet know what 2021 will bring, businesses will surely appreciate knowing that people are thinking of future trips and are interested in enjoying their offerings, when it's time. The Kelowna Visitor Centre is open and able to assist you in any way you may need and can help you plan the best future Kelowna trip. 

Show Love: Say Thank You
On top of all the ideas above, a simple note of thanks goes a long way, especially at a time like this, when businesses have had to work hard to stay afloat and keep people safe. Whether it's a quick note on social media, an email, or a phone call, letting local businesses know you appreciate the work they do will mean more than you know.