You might not be able to travel at the moment, but that doesn't mean you can't enjoy a little break away from home! Whether you need a little time for yourself to read, disconnect or binge-watch your favourite shows, want to reconnect with your other half on a romantic getaway, or want to create some family memories, Kelowna has some great options to do just that.
This year, grab your family or partner (or leave them all behind!) and explore a different area of Kelowna and the Central Okanagan, enjoy a rural escape, or experience lakefront living. This winter, treat yourself with a staycation in Kelowna! 

Pamper Yourself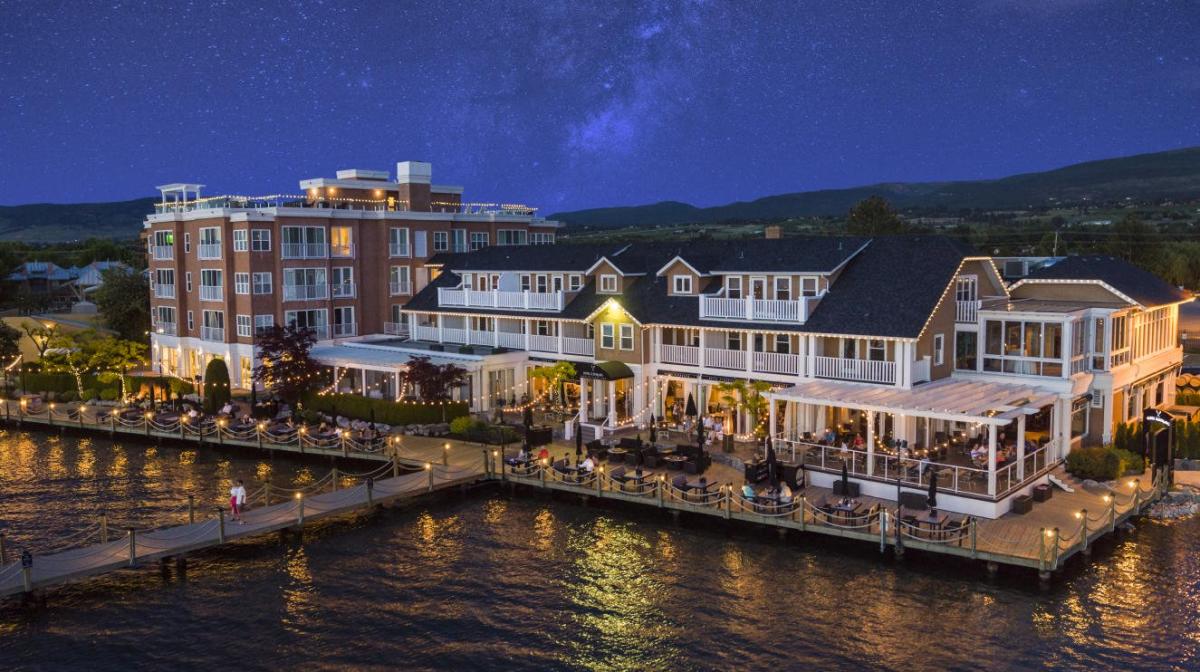 Photo: Eldorado Resort
If you're looking to pamper yourself this winter, book a night away at one of Kelowna's resorts or hotels and make the most of hotel living. A little sparkling wine, some room service, and luxury amenities will have you feeling relaxed in no time! 

Create Family Memories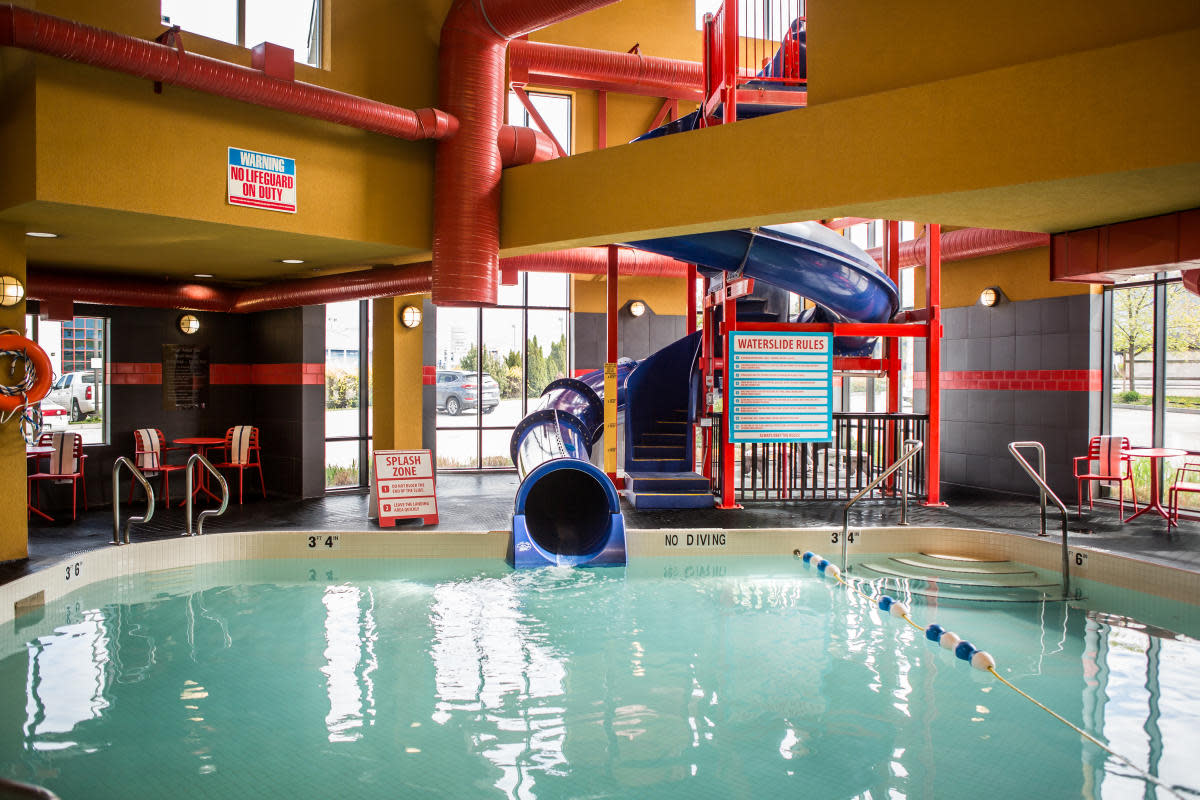 Photo: Comfort Suites
You don't need to go very far to create lifelong memories with your family. Many of the hotels in Kelowna have indoor pools that are open year-round, hot tubs, and family restaurants. Add a couple of winter activities, a visit to Big White Ski Resort or Silverstar Mountain Resort, and you've got a great staycation on your hands. 
What kid doesn't love waterslides? Check-in at Comfort Suites or Fairfield Inn & Suites and reserve your time to enjoy the pool, safely. 
Kick back and relax in the hot tub at the Kanata Kelowna Hotel while the kids play in the pool and the two waterslides. Their Powder Chasers package offers 15% off their Best Available Rate for those with lift passes to a ski resort. 
Book the entire spacious Quail's Inn and enjoy five private acres of endless fun for families, including easy access to Mission Creek Regional Park. 

Experience Downtown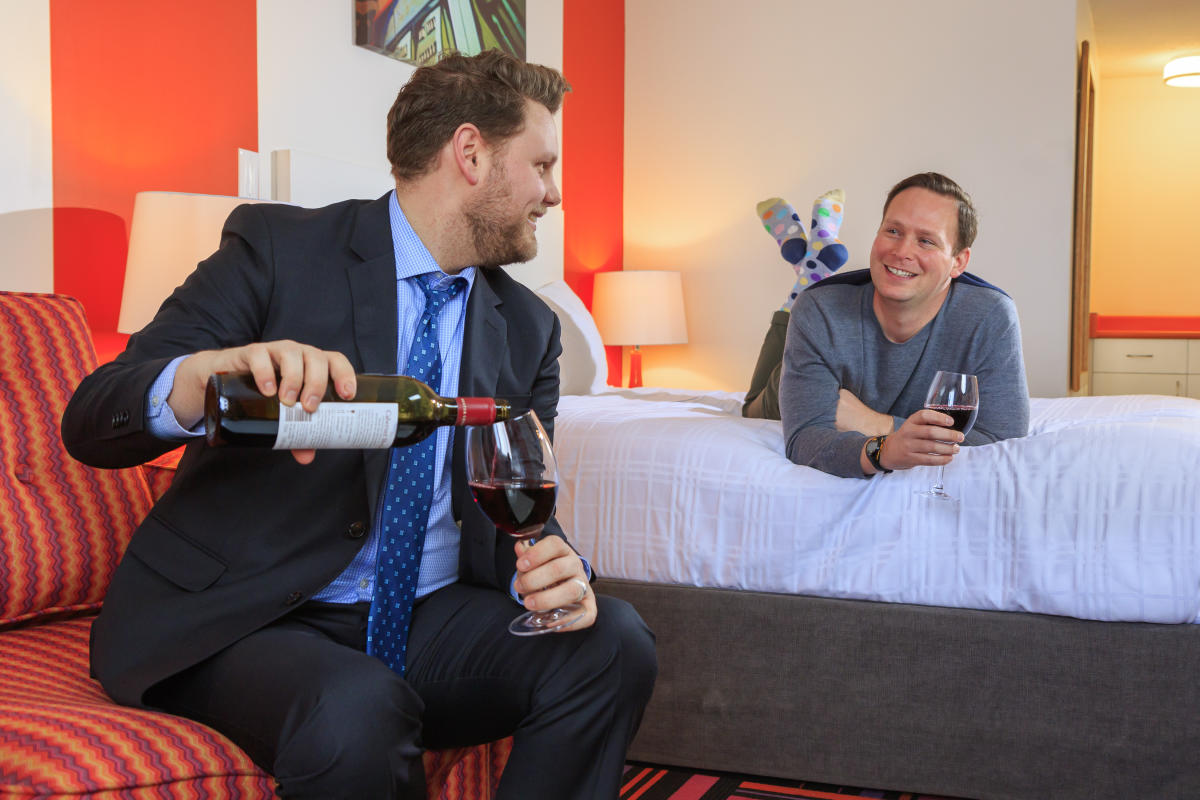 Photo: Hotel Zed
If you're looking to combat the winter blues and do something a little special this winter, why not book yourself a downtown getaway? Stroll the boardwalk, get cozy with a warm drink in one of the coffee shops, visit some of the great farm-to-table restaurants, or support small local shops with a little Christmas shopping. 

Intimate Getaway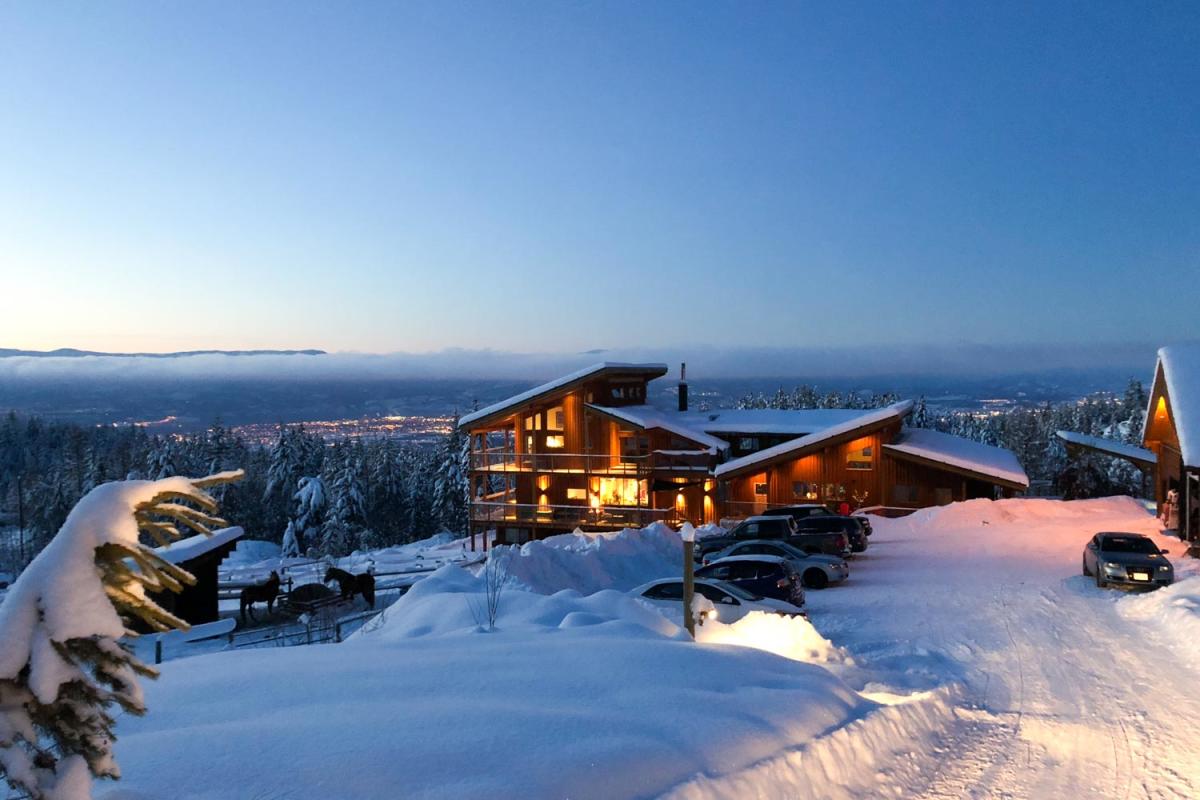 Photo: Myra Canyon Ranch
The landscape of the Central Okanagan, from Lake Country to Peachland, is peppered with charming Bed & Breakfasts. B&B's are hidden gems that offer exclusive and one on one service, delicious food and treats and in many cases, incredible views and gardens. 
This is only a small selection of the great accommodation offers available in Kelowna. View the full list here. And check out our full list of Offers & Packages.
This year, things are looking a little different due to COVID-19, you may have to book yourself in the pools and hot tubs, restaurant hours may vary, and check-in processes have changed in many cases. Please make sure to read each property's COVID-19 measures and speak to them directly if you have any questions to avoid disappointments, and remember to explore Kelowna safely.