Kelowna offers a vast selection of experiences and products to enjoy. Whether you're travelling to our region or looking to make the most of where you live, treat yourself (or your friends and family) to some amazing local products this winter!  

Sips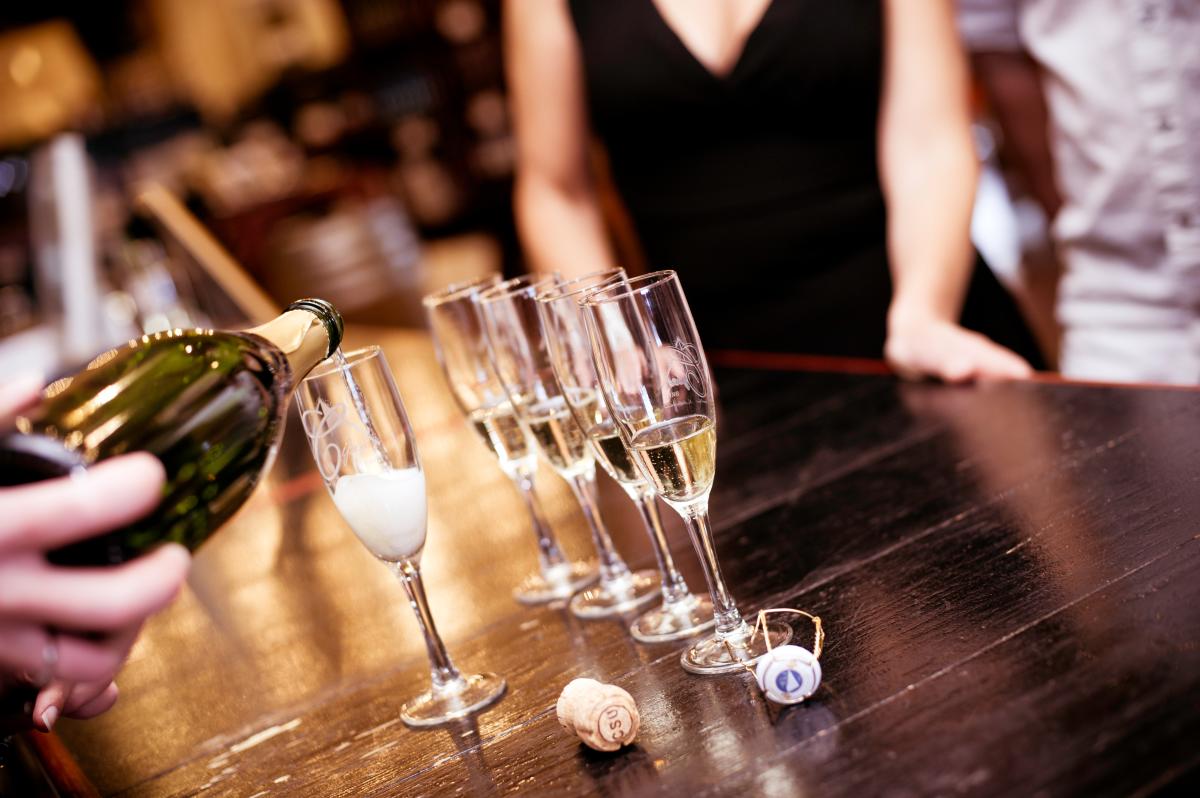 With a landscape covered in vineyards and tasting rooms, Kelowna has become synonymous with wine country, and many of our wineries offer amazing internationally awarded wines. However, locals know that there is so much more to offer, including world-renowned spirits, acclaimed craft beers, and delectable ciders. 

Treats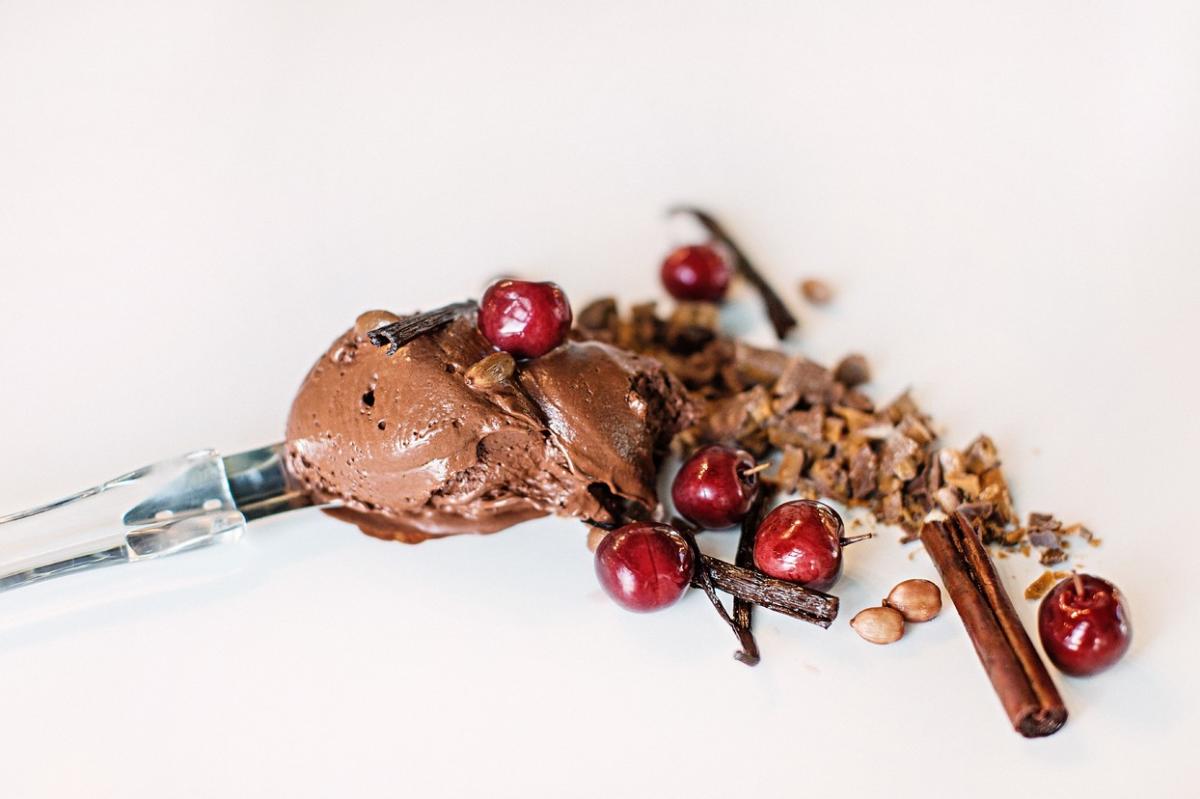 Winter is the season for indulgence when it comes to treats and desserts. As luck would have it, Kelowna is good at is food! With so many local shops, bakeries, and markets offering an array of artisanal and small-batch goods, there's no doubt it's a foodie's paradise. 
Wellness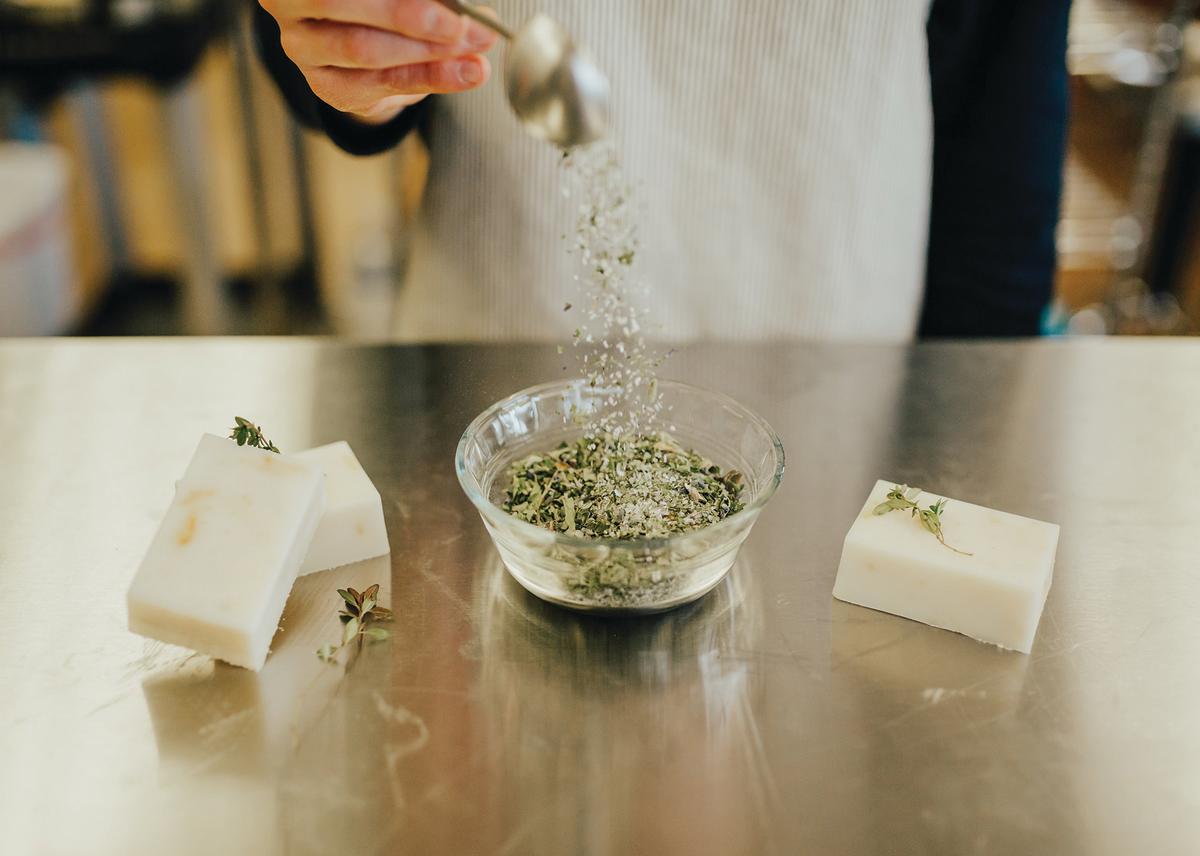 The new year is often a time of renewal, so it makes sense to focus on self-care and pamper yourself a bit. Here are some Kelowna products that will help you feel your best this winter. 
Healing Hollow makes it easy to create a spa-like feeling at home with its array of bath products like foaming bath salts, bath bombs, and bath drops. You'll have that heavenly feeling and be relaxed in no time! 
While you're soaking in the tub, rest your eyes with the Lavender Eye Pillow from Meadow Vista Honey Wines. Add some candles from S&M Soap Co., with scents inspired by Kelowna and the Okanagan, along with a cup of Relaxing loose leaf tea from ChaiBaba and your me-time is complete. 
Soothe and restore that dry winter skin with the Botanical Body Butter from Okanagan Lavender & Herb Farm. All of the herbs and botanicals used in the product are grown, harvested, and distilled right on the farm. Plus, the container is 100% biodegradable and plastic-free!
If you're a fan of kombucha, you can brew your own at home with MotherLove's Kombucha Kit, which comes with step-by-step instructions and everything you need to get started. If you prefer to leave the brewing to the professionals, you can shop online—you'll receive a discount on cases of kombucha if you pick it up at the local brewery.

Valentine's Day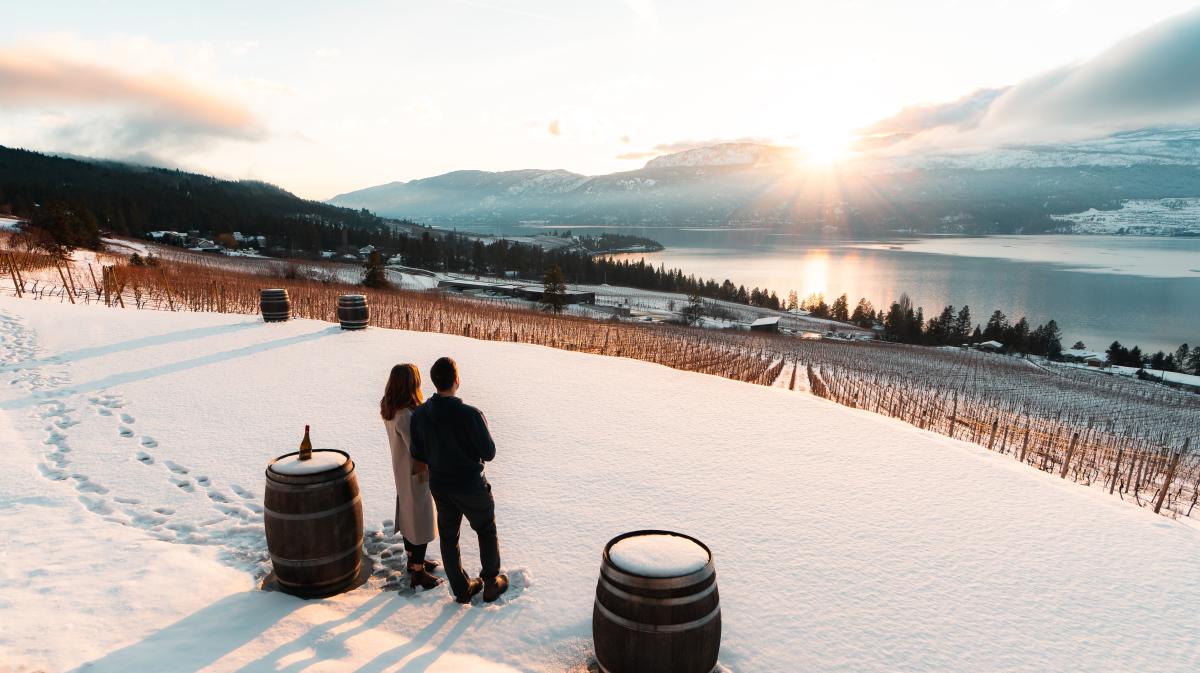 After you've treated yourself with the best of Kelowna, share the local love with your significant other, bestie, or loved ones for Valentine's Day. Here are a few ideas to get you started (keep an eye on our blog in the weeks ahead for more local offerings). 
Local floral designer, Fleurich Creations, has launched its breathtaking Valentine's Collection with bouquets starting at $30. Plus, stay tuned for more information on the Laurence Love gift boxes that will launch the last week of January.
Karat Chocolate pulls out all the stops for the holidays and Valentine's Day is no exception—stay tuned to find out more about the ridiculously cute chocolate bears they are creating to celebrate love day.
Nothing beats a spa day to relax and enjoy some one-on-one time. Check out the spa packages available at Beyond Wrapture, Spa at the Cove, or Damara Day Spa—all three day spas are located at Kelowna hotel properties, making it easy to plan a whole weekend of celebrating with a staycation or a quick getaway.
This is just a shortlist of the many ways to support local and treat yourself this winter. You can check out our website for more information on things to do and see while you #exploreKelowna safely.