Living in central Kelowna means that Rutland is not far from our home, so it is one of the Kelowna neighbourhoods we visit often. This vibrant community in east Kelowna—named after John Rutland, an Australian farmer who moved to the area in 1902—boasts an array of natural spaces, dining options, and culture for all to enjoy.

Delicious Eats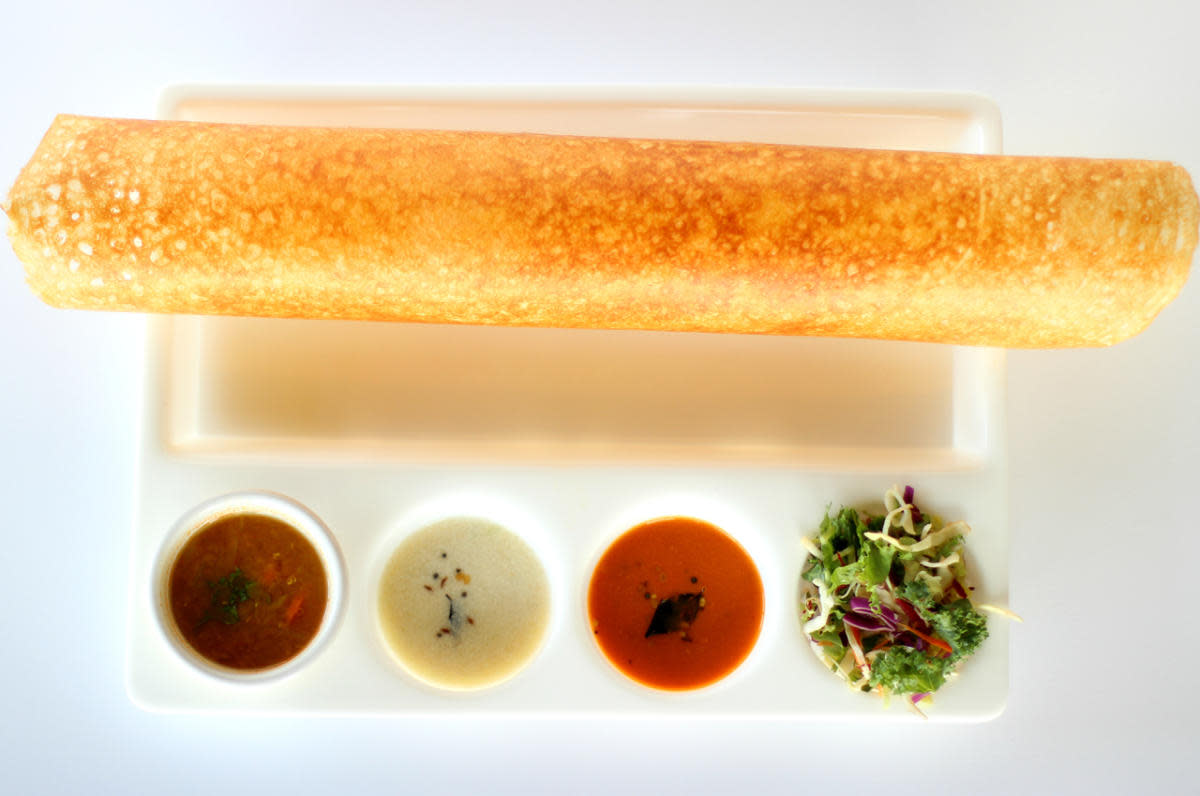 There is no shortage of delicious eats to be found in Rutland! My husband and I enjoy dining out so we have eaten at a number of the area's restaurants, including a few takeout orders during the past couple of months. You'll find south Indian cuisine at Dosa Crepe Café, loads of flavour at Latin Fiesta, tasty dishes at Zabb Thai Restaurant, and so much more. Our favourite spot for Chinese food, Imperial Banquet Restaurant, is also located in Rutland. These are just a handful of the numerous spots you can choose from when you explore the area.

Outdoor Spaces & Family Fun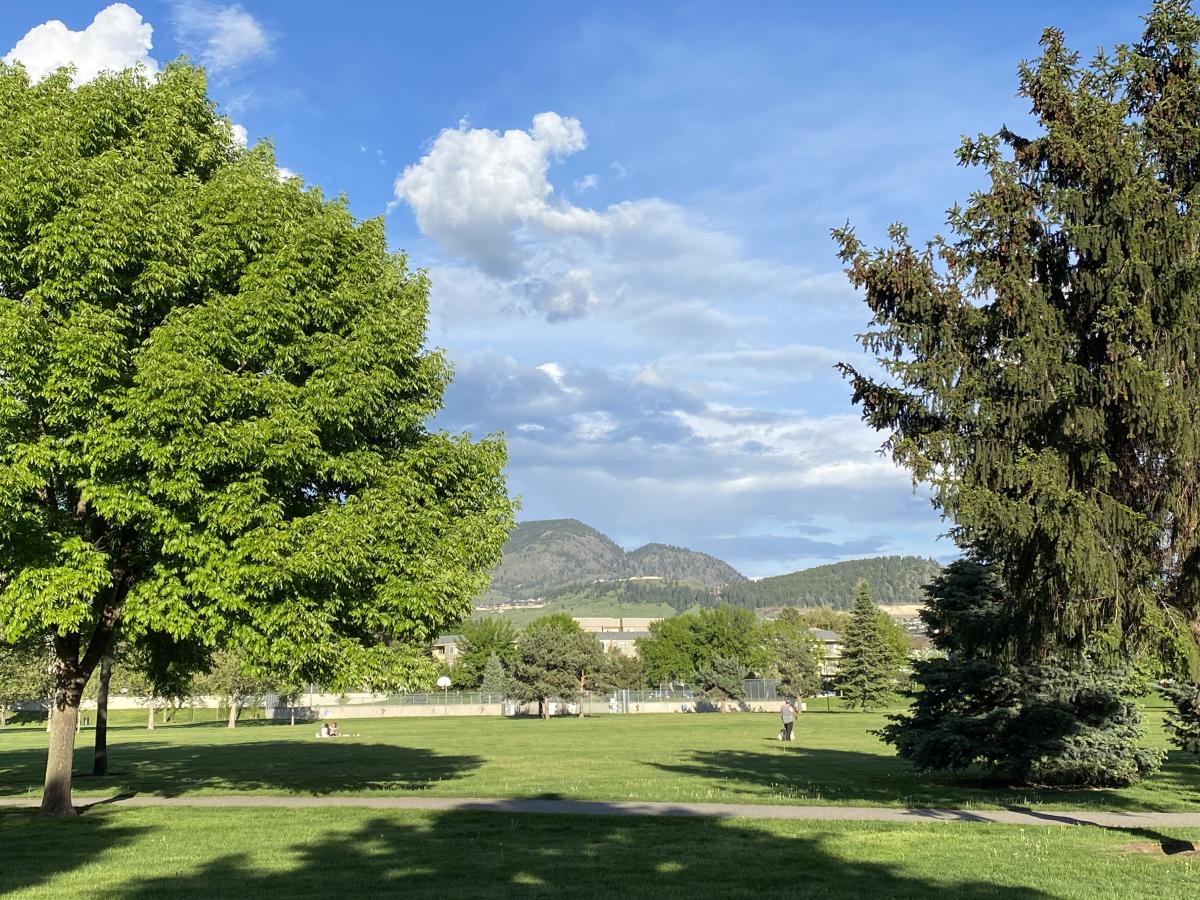 There are numerous parks in Rutland, which are perfect for an array of family-friendly activities. Ben Lee Park, pictured above, offers tons of green space so you can pack a picnic (or pick up takeout) and spread out under the shade of one of the park's gigantic trees. There is also a skate park that is now open, in case the kids need to burn off some energy. While the water park has yet to open, you can add that to your list of things to do when it's time. You'll also find plenty of family fun nearby—McCurdy Bowling Centre, Arcadia Virtual Reality Lounge, Airhouse Kelowna, Energyplex, Planet Lazer, and Beyond the Crux Climbing Gym are just some of the many activities in Kelowna's east end. Be sure to stay tuned on social media, or on their websites, to ensure the business is open and to make necessary reservations.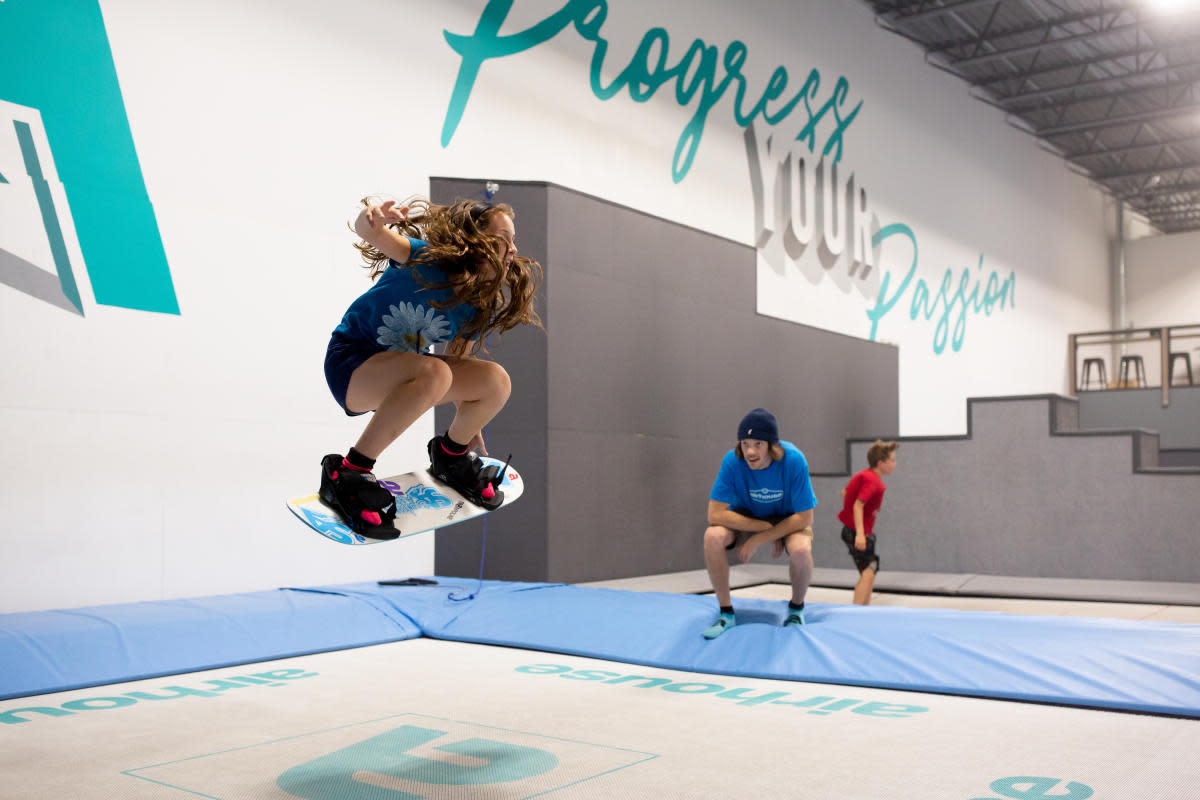 Scenic Canyon Regional Park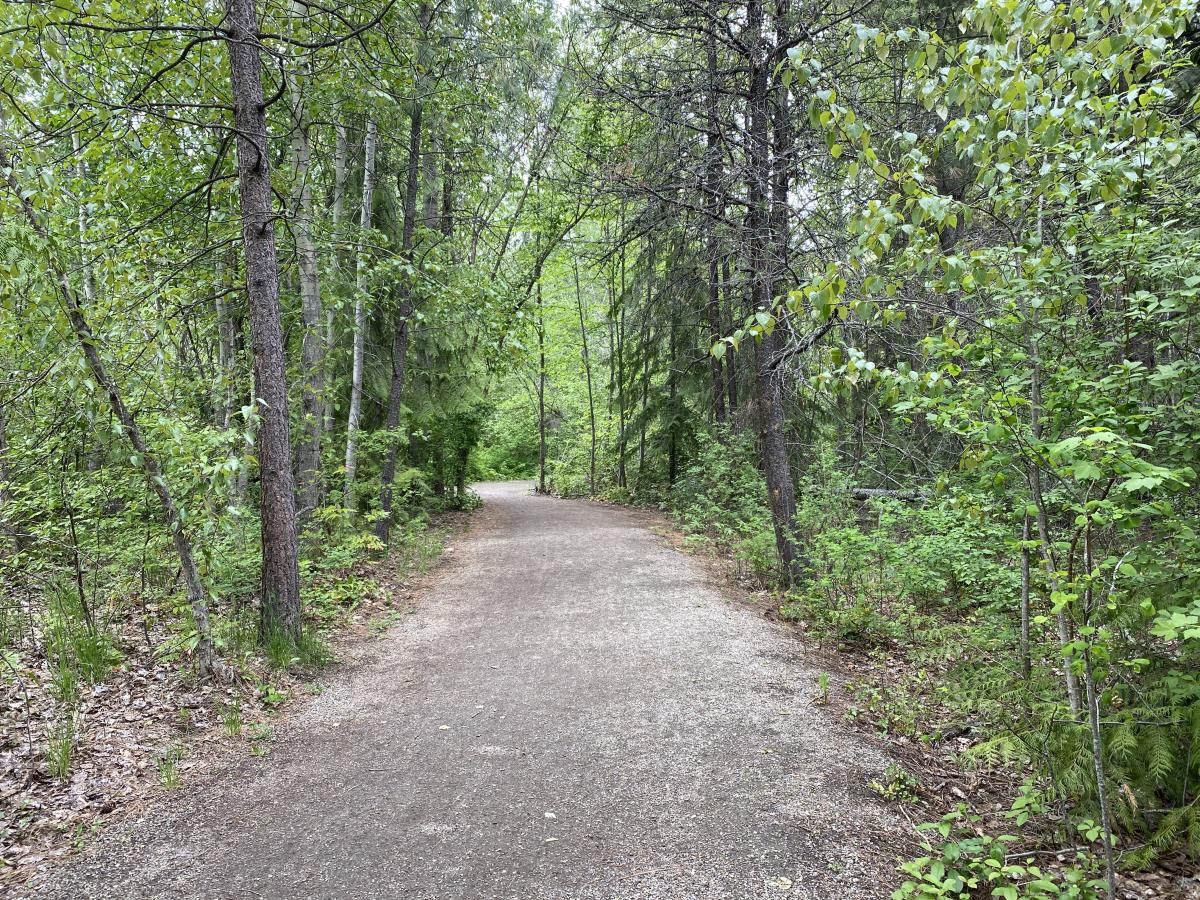 Another spot that's fun to explore as a family, with those in your broadened social circle, or on your own is Scenic Canyon Regional Park. You'll find an entrance to the park, which is part of the Mission Creek Greenway Trail, located on the south edge of Rutland, just off Hollywood Road. The park winds its way south and east alongside Mission Creek, where you'll be surrounded by western redcedars, enjoying the sounds of the birds and the running water. Follow the easy to moderate trail all the way along to discover the area's unique geological formations, including the Rock Ovens and Layer Cake Mountain—you'll want to have your camera ready to capture all the cool things you see on this adventure!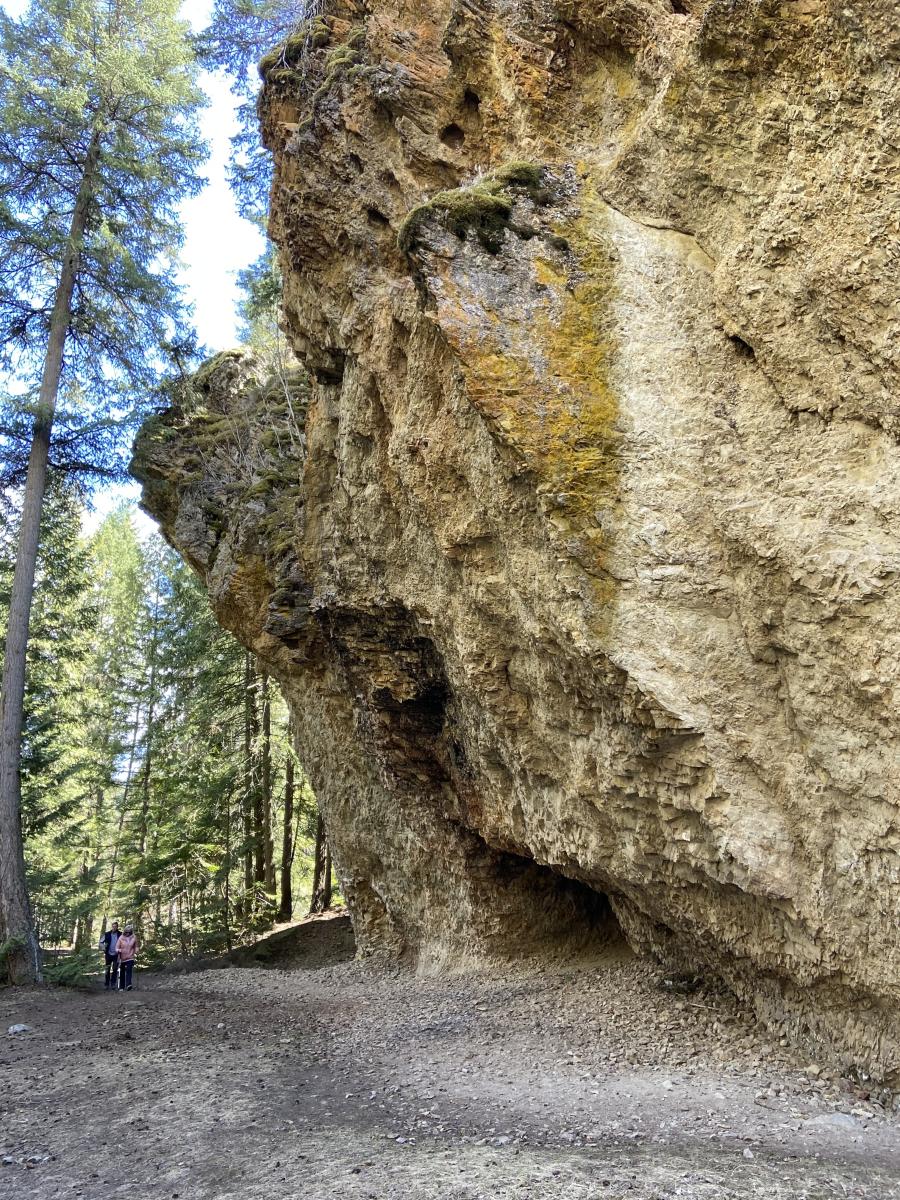 Uptown Mural Project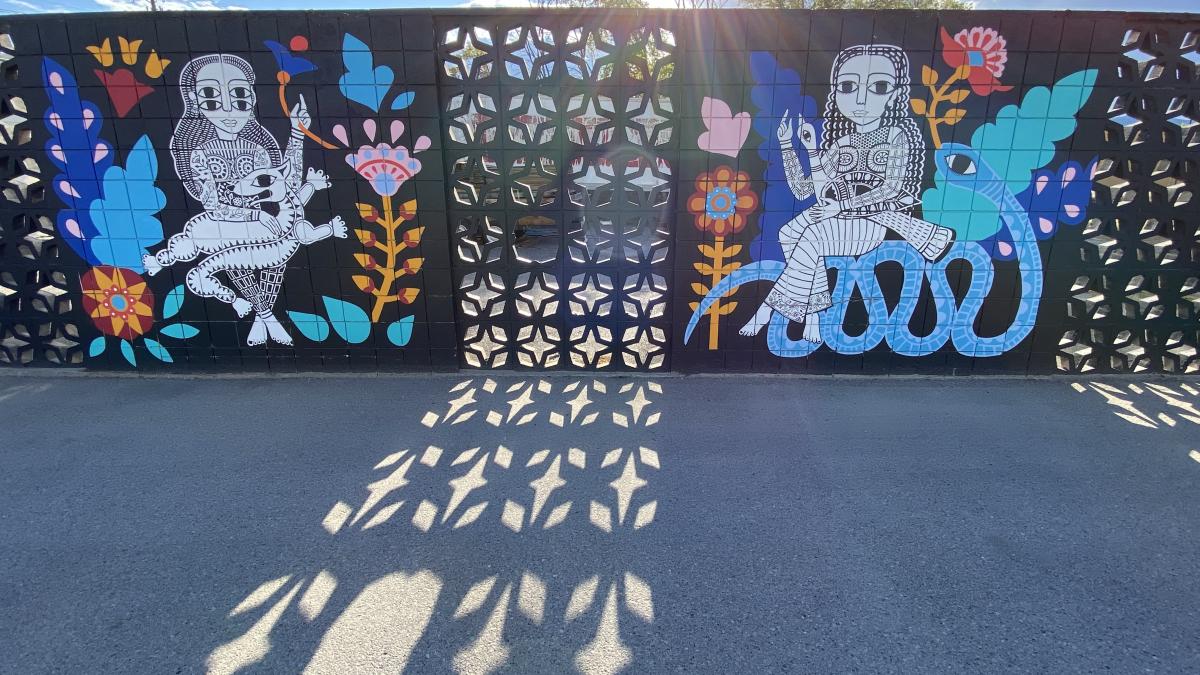 Mural Art by Sandeep Johal
In August 2019, the Uptown Rutland Business Association (URBA) completed the Uptown Mural Project. Seven artists created colourful masterpieces on the sides of buildings throughout the community, with students from Rutland Senior Secondary even helping on one of the pieces. Find the mural map here and set out to admire these beautiful pieces of work in person.

Staycation Ideas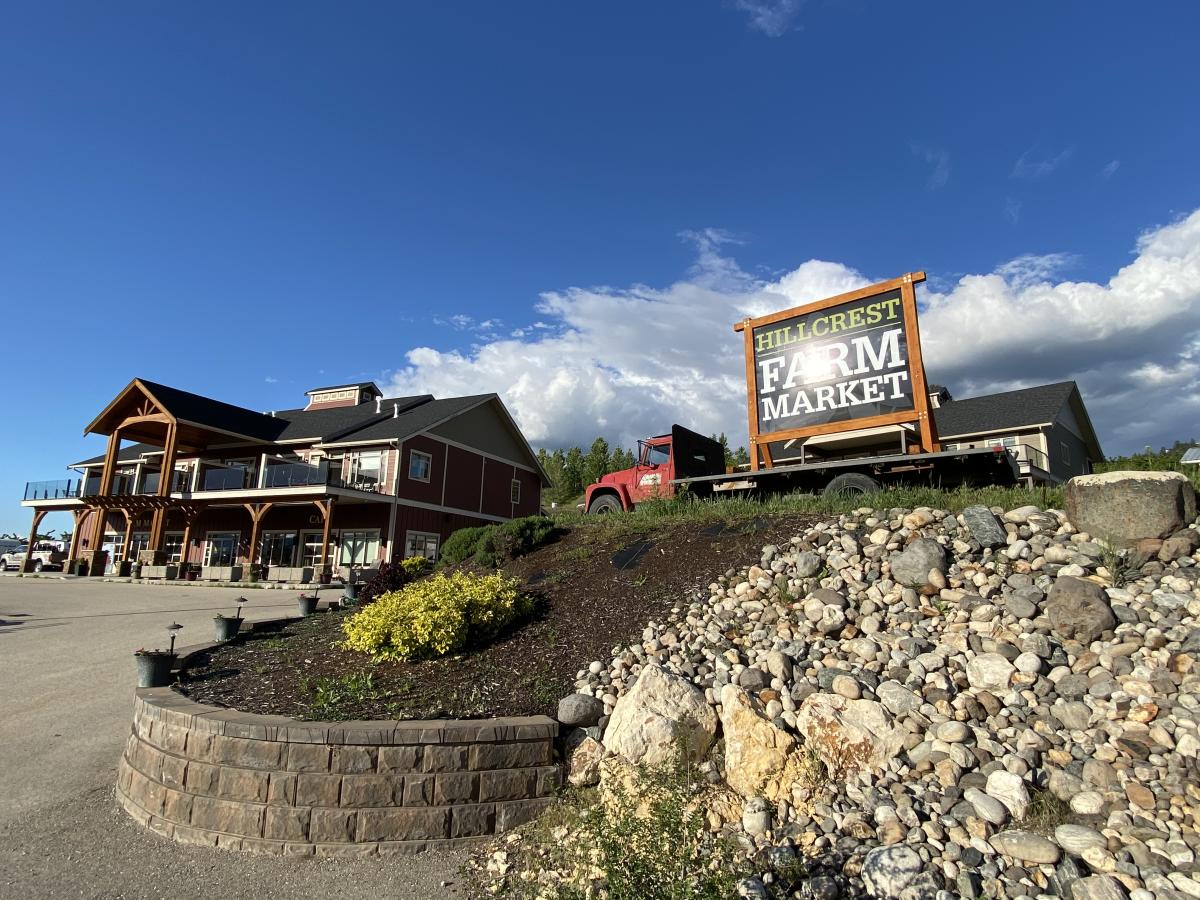 Since we are being encouraged to explore our own backyards for the time being, why not plan a staycation? Nearby Rutland, along Hwy 97, you'll find numerous accommodation options with something for everyone, including Fairfield Inn & Suites, Holiday Inn Express & Suites Kelowna – East, Comfort Suites, or Best Western PLUS Kelowna Hotel & Suites. If you're looking for something smaller, you can also consider Hillcrest Bed & Breakfast, which is located along Hwy 33 with views of the valley and area farms and orchards. You can find more information about accommodation options in the city by clicking here.
While you're exploring, remember to be mindful of those around you, allow for adequate physical distancing, wear a mask in indoor spaces, and follow current COVID-19 health advice.
This article was originally published in spring 2020 and has been updated for accuracy.
More Staycation Inspiration