While traveling outside of our local area is still on hold, you can still do a lot of exploring and get to know your own city a little better! It's so easy to get caught up in the routine of every day and we often end up waiting to have friends and family visit us to get out and do fun things. Well, let's change it up this year.  Let's celebrate how great Kelowna and the Okanagan are and let's become a tourist in our own city!
Grab your kids—household or core bubble—and head down to our beautiful and vibrant downtown. Its condensed size means that you can walk, bike, longboard, or almost paddleboard, from site to site!

Knox Mountain Park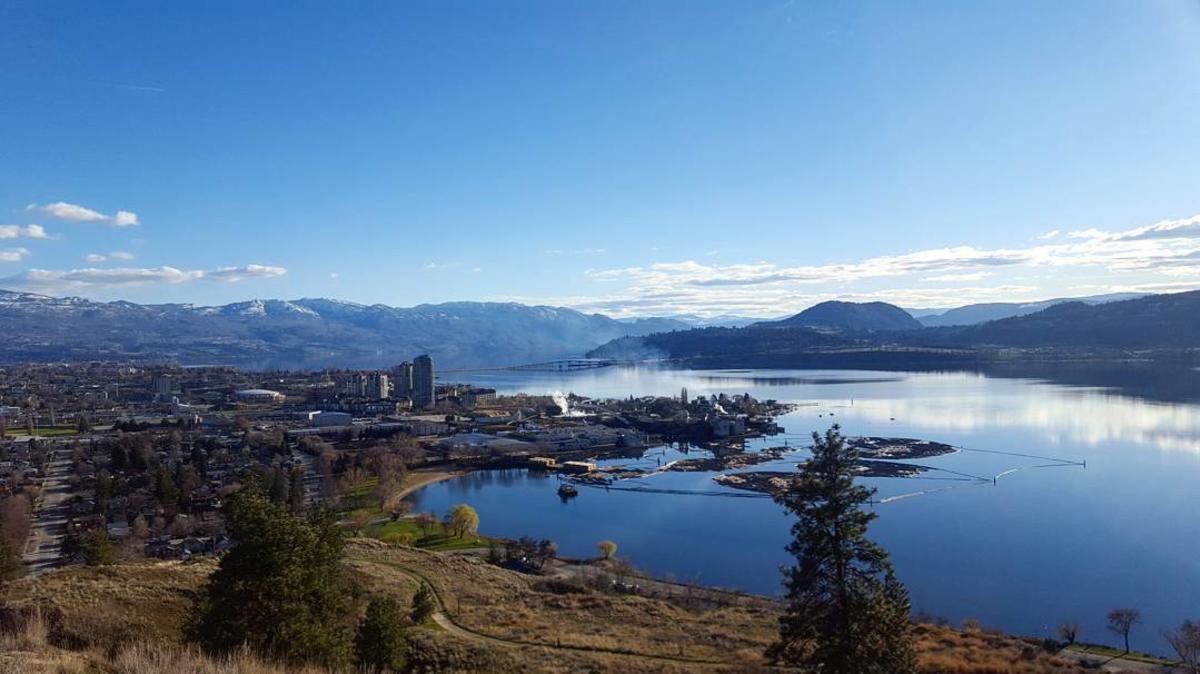 There is no way we can talk about downtown Kelowna without mentioning Knox Mountain! How many cities have such a versatile park right in the middle of their downtown area!? Knox Mountain offers you a great variety of activities. There are several different hiking options ranging from easy to difficult (check out Paul's Tomb, or the Apex Trail), a great network of biking trails, and a dog park for your canine friends. For more information on Knox Mountain Park, click here. 

Tugboat Beach and Rotary Marsh Park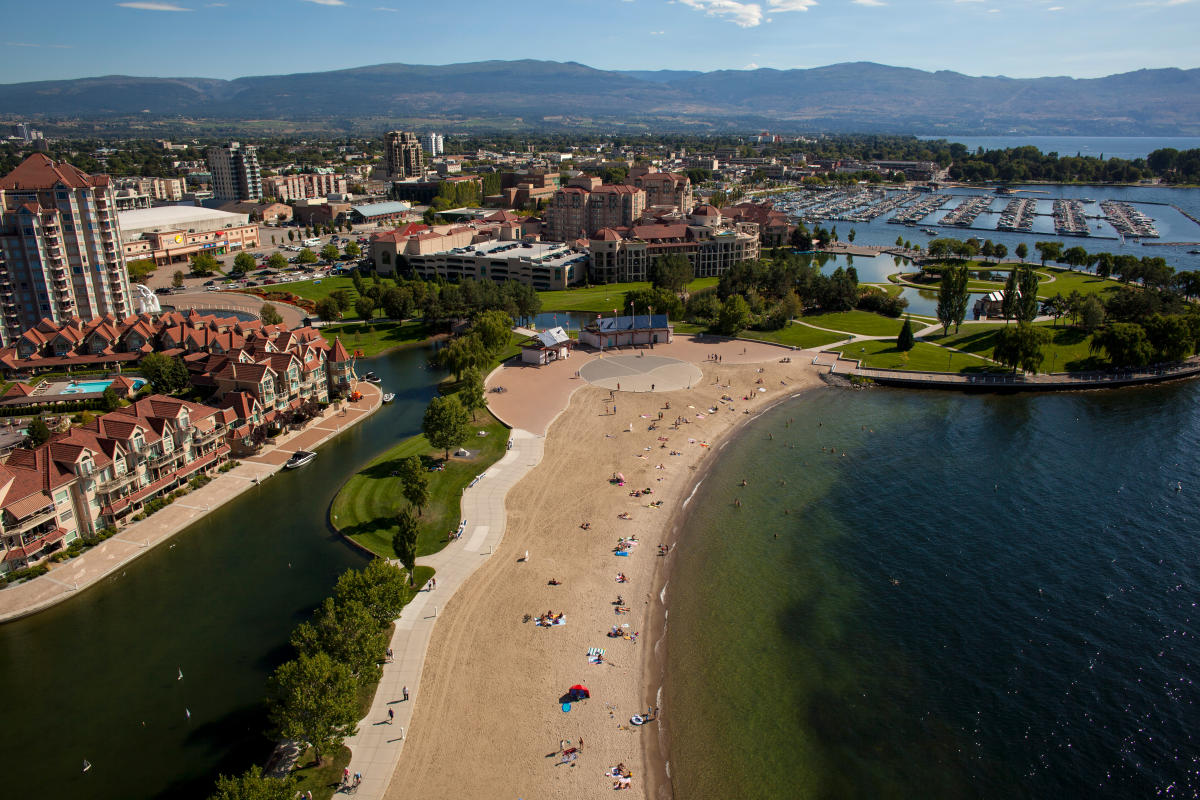 After your visit to Knox, why not cool down with a quick dip in the lake? Tugboat Beach is just a quick stroll away and is a local favourite. Less busy than other beaches, it's nestled in between Waterfront Park (and Simpson Walk) on one side, and the Rotary Marsh Park Bird Sanctuary on the other. Enjoy the beach and its beautiful views and then head to the beautiful marsh to spot the osprey eagles, deer, turtles, resident beaver, and even some muskrats, aside from the dozens of different bird species that make this their home.

Northend Breweries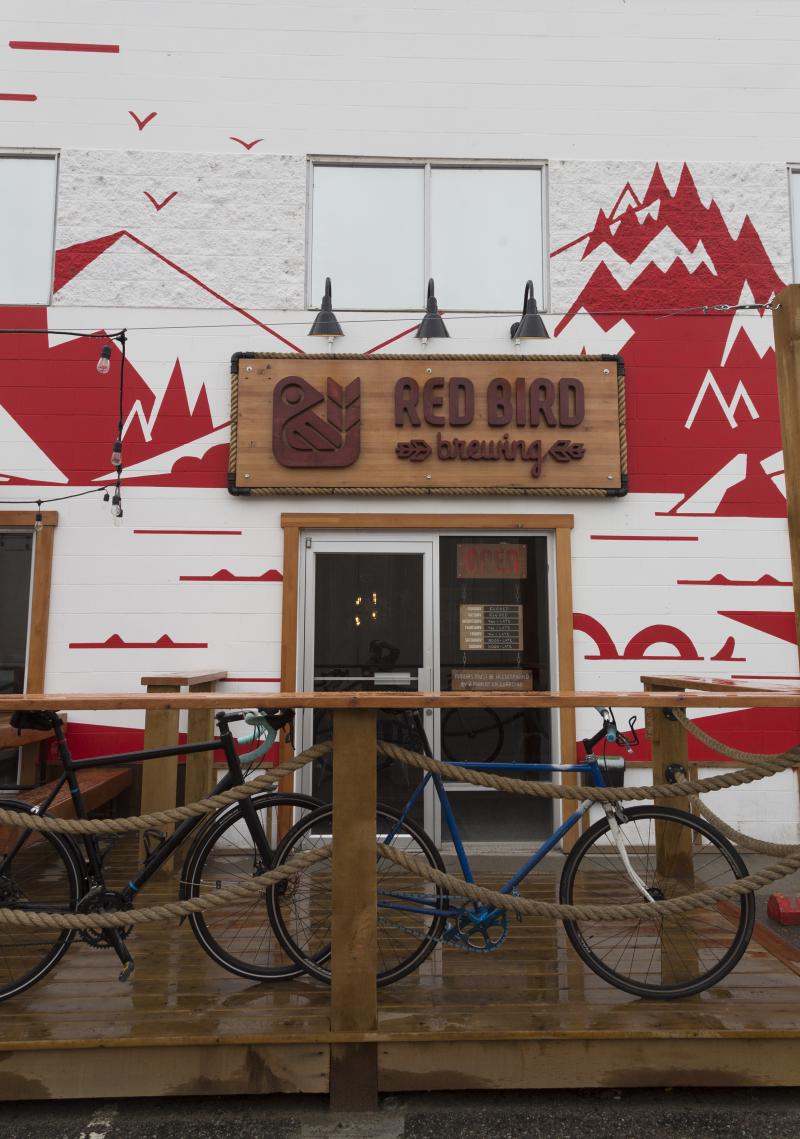 So you've hiked, and you've had a dip in Okanagan Lake. The next logical step is to partake in some local craft tastings and fresh local flavours. It's no secret that downtown Kelowna's north end has become the mecca of craft beer culture in Kelowna. Here you'll find six breweries (they all have patios and food offerings!), one cidery, and one winery all within two blocks of each other in what used to be an industrial park. Pick the one you like the most, or try a flight at each, and pair it with some delicious lunch fares. This is a great way to spend an afternoon.

Kasugai Gardens
After imbibing for a little while, you might want to stroll down to the almost secret Japanese gardens, Kasugai. Located on the east side of City Hall, near the Queensway bus station, this small but stunning garden is a tranquil oasis amidst the hustle and bustle of downtown. Created to commemorate the union between Kelowna and its sister city, Kasugai, Japan, it incorporates traditional Japanese elements such as stone lanterns, pine trees, waterfalls, and plenty of Koi fish. Fun Fact: in the city of Kasugai there is a "Kelowna Boulevard," which has a replica of the Kelowna Sails statue!

Bernard Avenue & area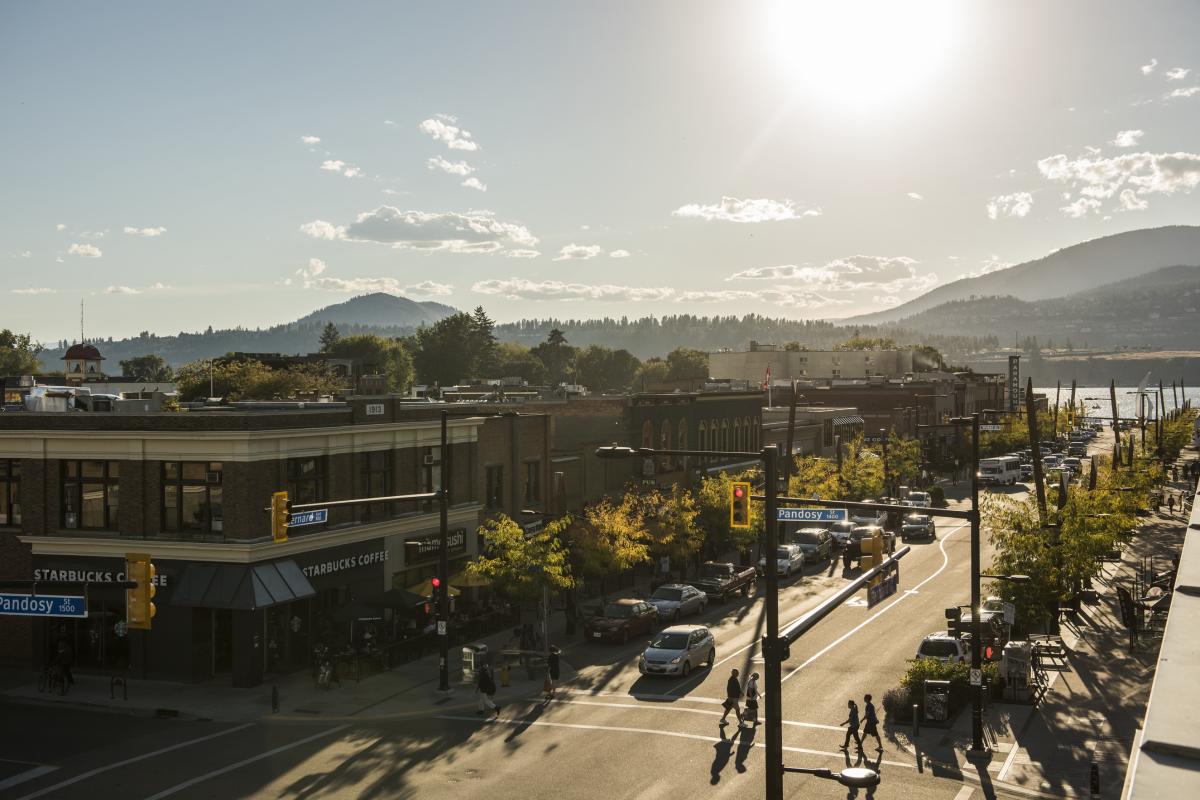 A great way to finish off your day exploring and celebrating downtown Kelowna is by spending some time on Bernard Avenue, the central hub of Kelowna. You can support local by partaking in a little retail therapy—check out Blonde, Alchemy, or Funktional—grab some delicious ice cream or gelato at Parlour, MooLix or Amore Mio or savour a coffee from Bean Scene, Bliss, or Blenz (lots of other options, too!). Stroll through City Park, take some pictures at the Sails or with Ogopogo, and then finish the evening by enjoying some great food drinks in one of the many restaurants and pubs in the area.
There are so many things to do and experience downtown, why not pamper yourself and make it a little staycation? There are several great hotels in the area that cater to a variety of budgets; you can stay in the heart of downtown, right on Bernard Avenue, at The Royal Anne Hotel, or at the funky, bright, and colourful '70s inspired Hotel Zed. Or you can stay at the beautiful and recently renovated Delta Hotels by Marriott Grand Okanagan Resort, right beside Okanagan Lake and Waterfront Park. For a full list of hotels in Kelowna, check out this link.
While you're exploring, remember to be mindful of those around you, allow for adequate physical distancing, wear a mask in indoor spaces, and follow current COVID-19 health advice. 
More Staycation Inspiration