Meet @suezzeq, last week's guestgrammer, and #exploreKelowna along with her.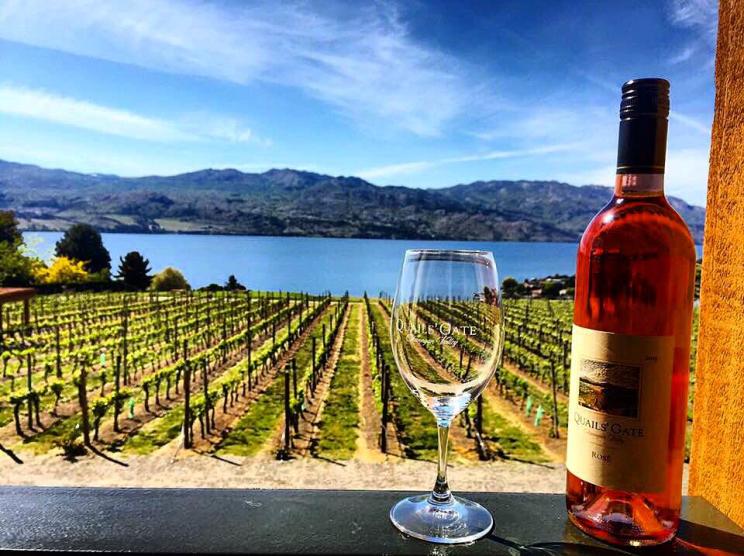 "Sunshine in a Glass! Did you know that @quailsgate vineyard was established in 1956 on a south facing slope just above Okanagan Lake and below an extinct volcano?! Volcanic rock and clay soils contribute to their wines having rich, concentrated and interesting characteristics!"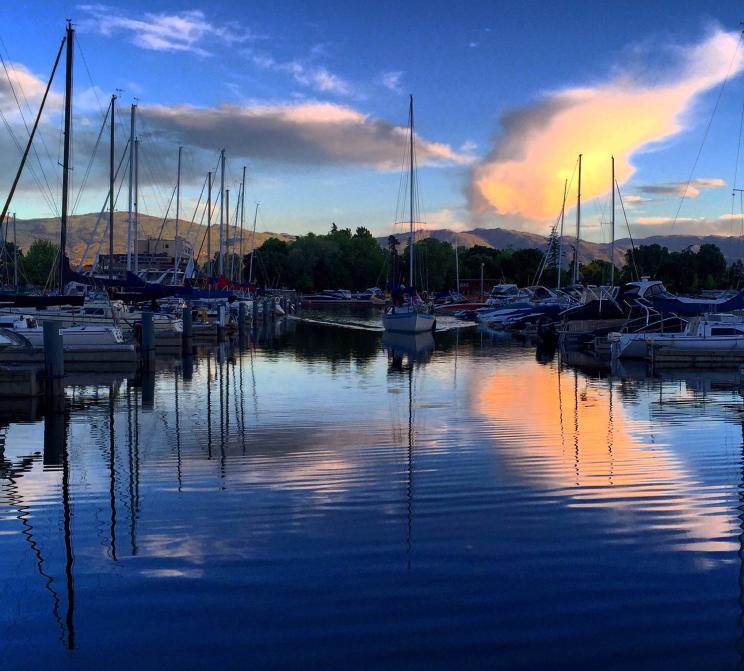 "Gorgeous evening at Canada's largest freshwater marina!  Warmer days mean water sports and we have something for everyone. We have boats for every kind of water enthusiast. You can enjoy the lake from a stand up paddle board (SUP), houseboat, personal water craft, kayak, charter, sailboat, flyboard....you name it, we've got it! " 




"Vidal Icewine vines at Mission Hill Winery are off to a great start! Earlier than usual warm spring weather have kick started these vines planted in 2002. (Pictured in the background is the Twelve Storey 85 foot Bell Tower that contains 4 bells, the heaviest weighing 800 kilo's!)"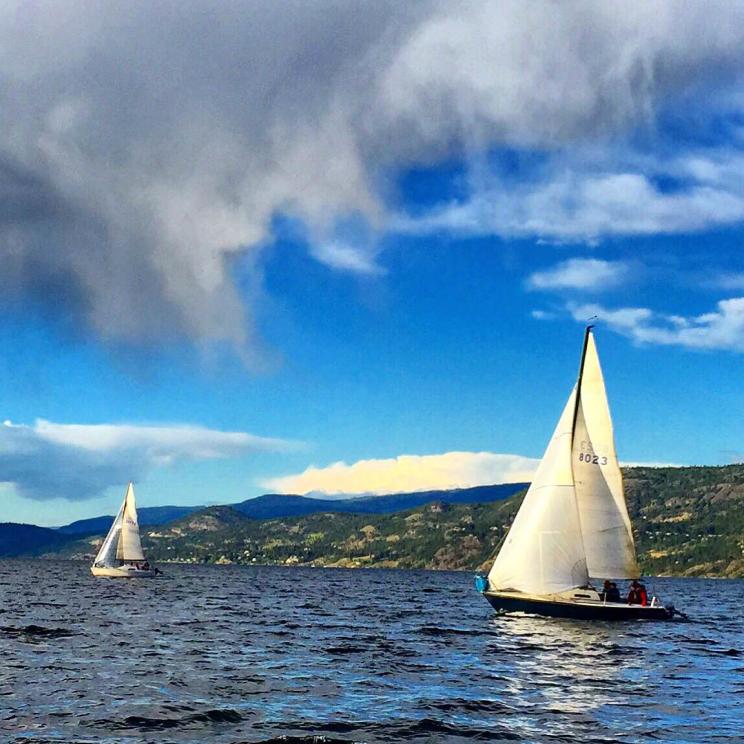 "Impressive sailing conditions on Okanagan Lake! It takes teamwork, commitment and grit for sailor's to excel at this sport. In racing, the wind is the speed, the crew is the engine and the skipper drives the fastest course. Pictured here are some of the women's racing team helming their own boats on a
stormy day!."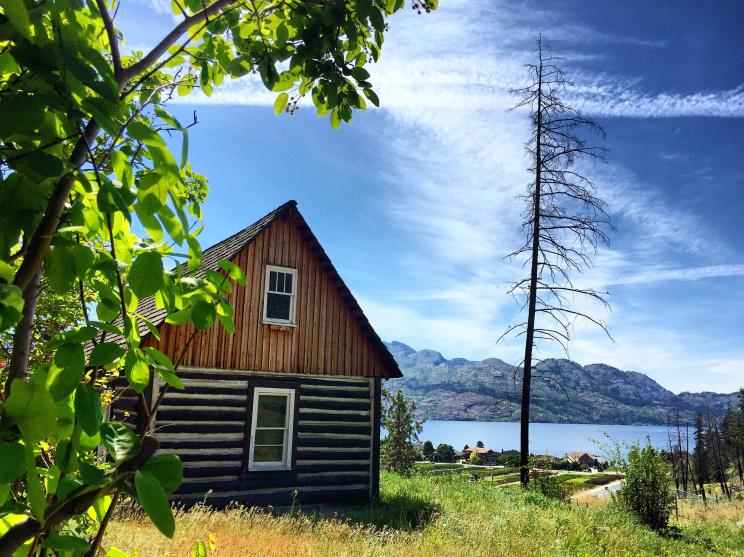 "Step back a moment in time at Gellatly Heritage Park. Wander the exquisitely manicured gardens and see the restored log home, barn and century old cemetery perched on a hill with a beautiful vista of Okanagan Lake and surrounding mountains. Note - the series of easy grade walking trails are wheelchair accessible. "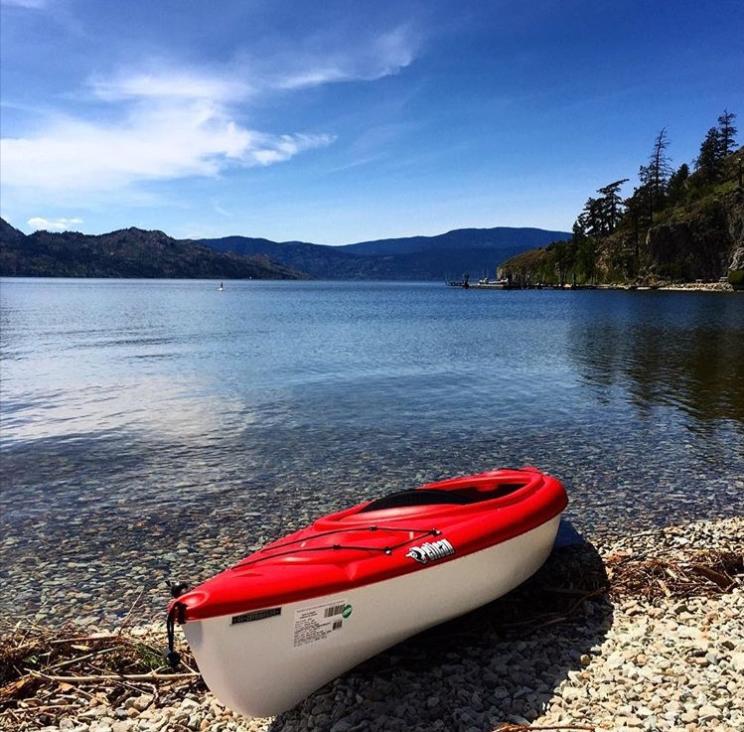 "Perfect day for a paddle. Pebbles Beach, named for its gorgeous pebbles and crystal clear water is located at the end of Whitworth Rd. in West Kelowna and is the perfect place to launch your kayak and explore the glistening blue waters of Okanagan Lake and the mountains rising up to the brilliant blue skies. Note - this is also an ideal spot for bouldering with some steep lines in the cave, techy lines on the faces, and at times, very high aretes."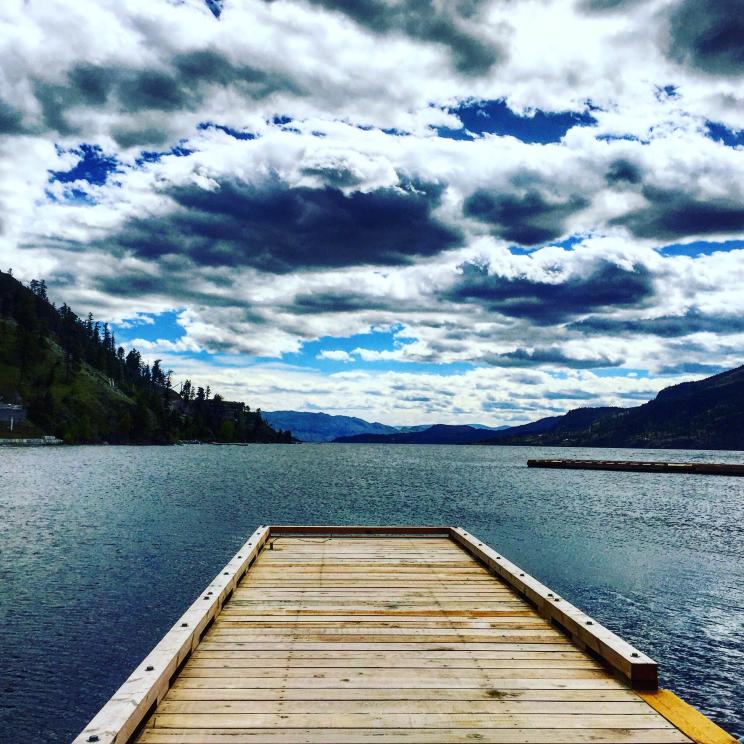 The new marina being built on Okanagan Lake at McKinley is beautiful!  Starting June 1st boaters will have access to McKinley Beaches amenities!" 
Below are a few bonus images not featured on Tourism Kelowna's Instagram!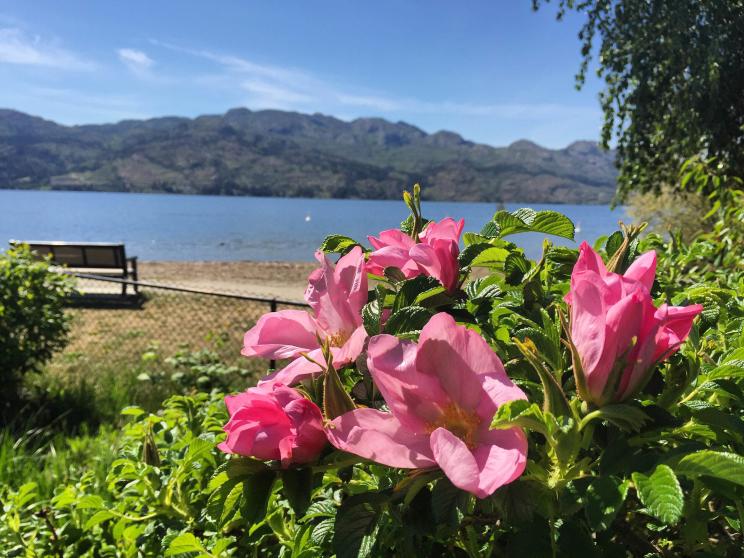 "Stop and Smell the Roses. West Kelowna boasts a fairly new boardwalk along the shores of Okanagan Lake that ends at the Gellatly Nut farm perfect for a morning walk or a leisurely evening stroll. Just adjacent to the farm are rows of heavenly scented Rosa Rugosa roses blooming!"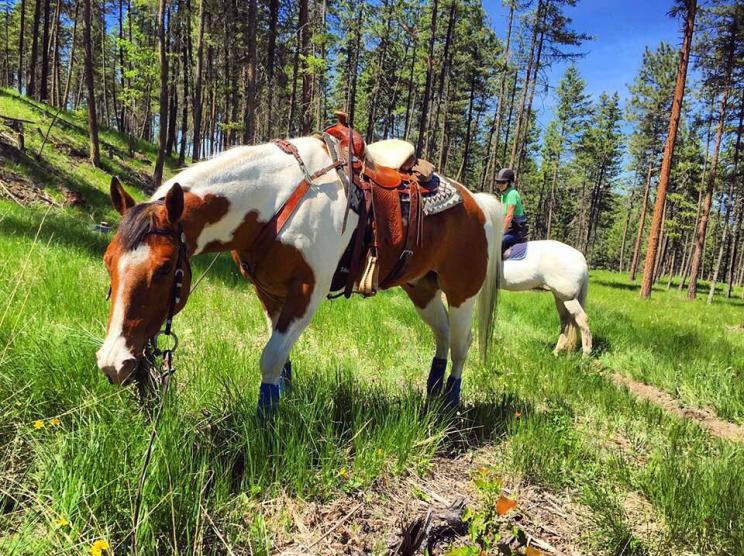 "The wildfires of 2003 have opened up the forest for some incredible views like this one just above Lost Lake. Note - always stay on trail as hazards such as unstable trees, holes and lose rock can increase the risk of injury."
About @suezzeq  

My name is Susan Cutlan Brun @suezzeq and I've been enjoying this beautiful city as my home for the past 48 yrs. I'm a passionate person when it comes to animals and wildlife, the 'flora and fauna' of our Okanagan Valley. When I'm not out exploring the mountains and canyons on my Paint horse Arrow, I love hiking and exploring new trails (sometimes with my Golden Retriever Molly) and documenting my journeys with my iPhone. I love our climate zone here, not only because I'm an avid gardener, but because of the ideal grape growing conditions which result in some of the most exceptional wines in the world! Winery touring and boating are at the top of my To-Do list for a relaxing day in Kelowna. Cheers my friends!  
 
---
#exploreKelowna through a local's lens.
It's clear – locals love getting out and doing things in Kelowna. Tourism Kelowna's guest instagrammer program shares the many sides of Kelowna and the Okanagan Valley, as well as insider tips, right from our locals that love living here!