Meet @mattfphotography, last week's guestgrammer, and #exploreKelowna along with him.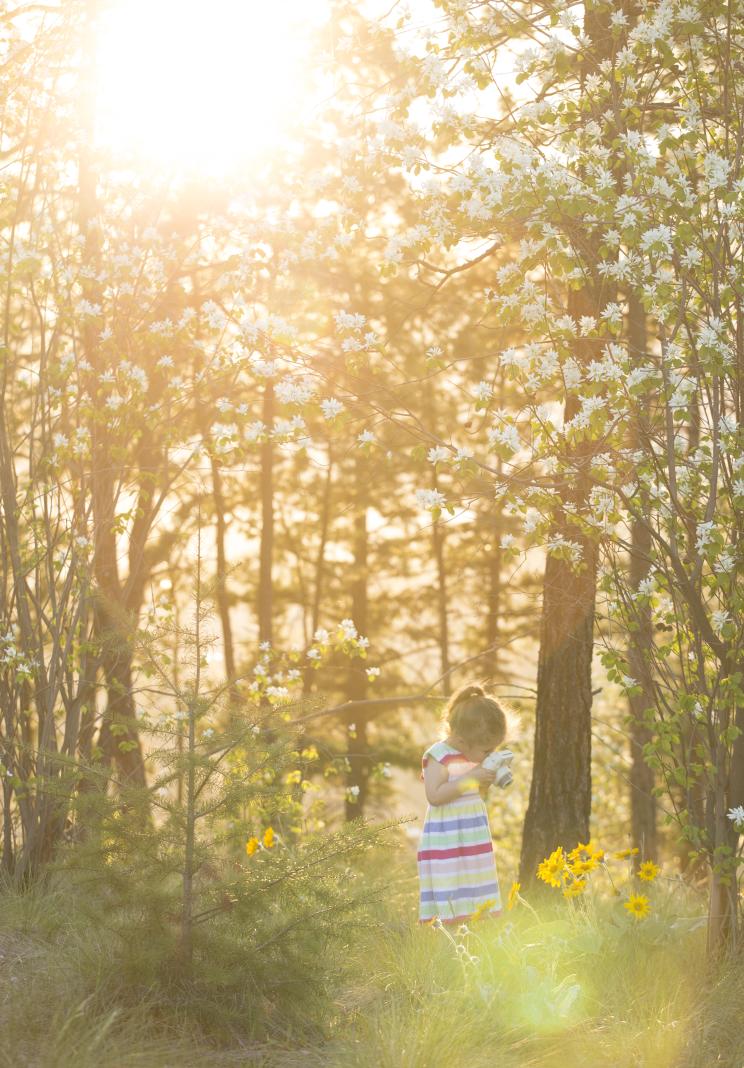 "I love getting out to shoot by myself and having an adventure, but even more so I love to have my girls with me. They are 3 and 1 so they are still pretty small for some of the more intense hikes in town, especially during the heat of summer. A few places I'd suggest are Dilworth Mtn Park, Bertram Creek Park, Bear Creek Park, Glen Canyon, Hardy Falls and Mill Creek Park. If you have a flower lover in your house, get out now while the hills are still covered in Arrowleaf Balsamroot... my oldest, Hannah, loves running through her 'flowery wonderlands'."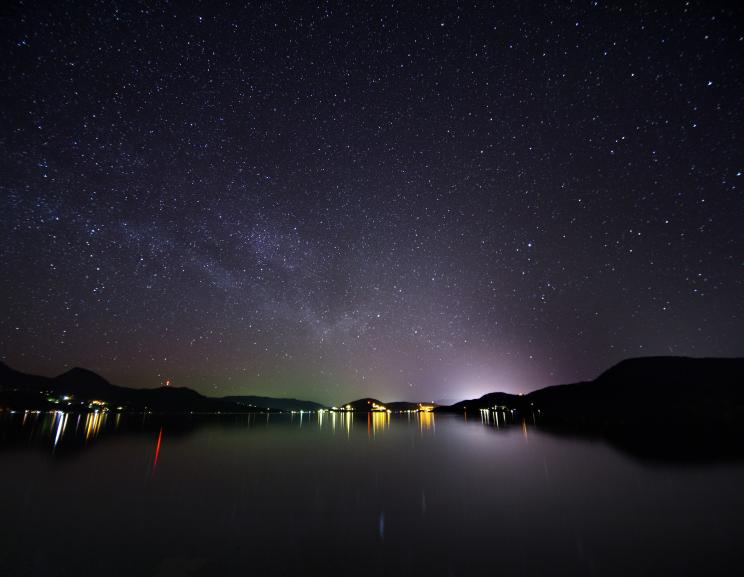 "The return of the Milky Way is a great way to show that Spring has sprung! We don't always get the great view of the galaxy, so it's best viewed from mid Spring to early fall in the Northern Hemisphere. Get to a spot away from the lights, like Fintry Prov Park (pictured here), Okanagan Mtn Park or along the lake in Lake Country. Give your eyes 10-15 minutes to adjust to the light and you'll start to see more and more stars!"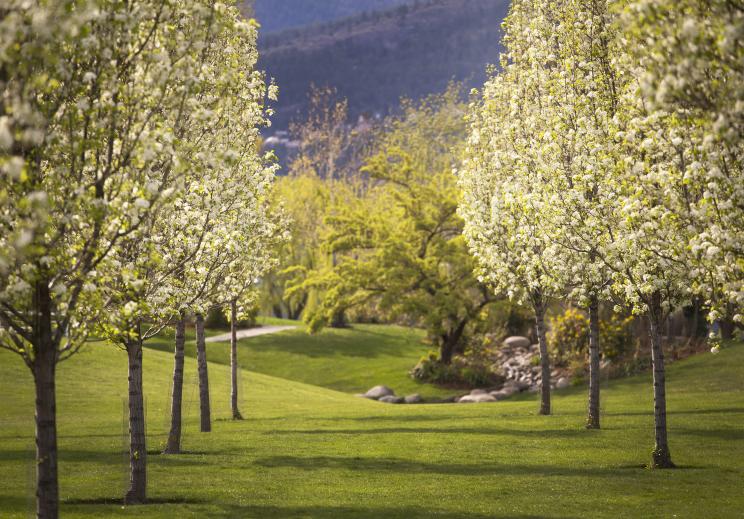 "A little after Vancouver and Victoria turn white and pink with blossoms, the Okanagan takes its turn. With the incredible amount of cherry and plum orchards across the valley, we are blessed with this beauty. While they do look nice, to me, nothing compares to sitting near a cherry orchard on a warm spring evening while a slight breeze filters through the blossoms! Amazing... unless you have allergies."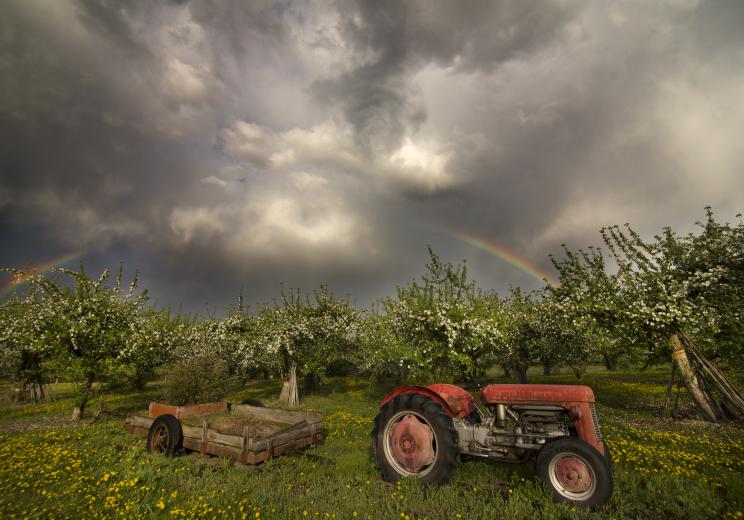 "Early summer-like heat has spring weather bringing gifts! We watched the dark clouds roll in, we chased them, we got lost on some country back roads and got lucky! Taken in the east Kelowna orchard area. Had to pull the car over a few times to let traffic pass!"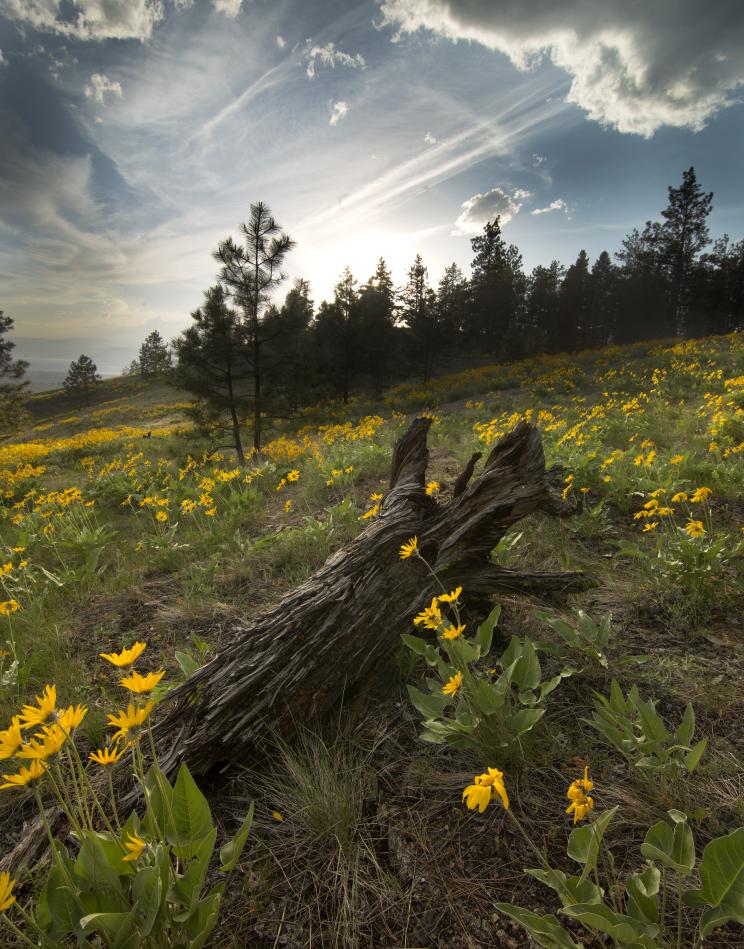 "The Okanagan Sunflower as it's known around here, the Arrowleaf Balsamroot is a sure sign of spring. It is Kelowna's official flower and the color is even represented in the Westside Wine Trail logo. It's also edible! An amazing spring blanket."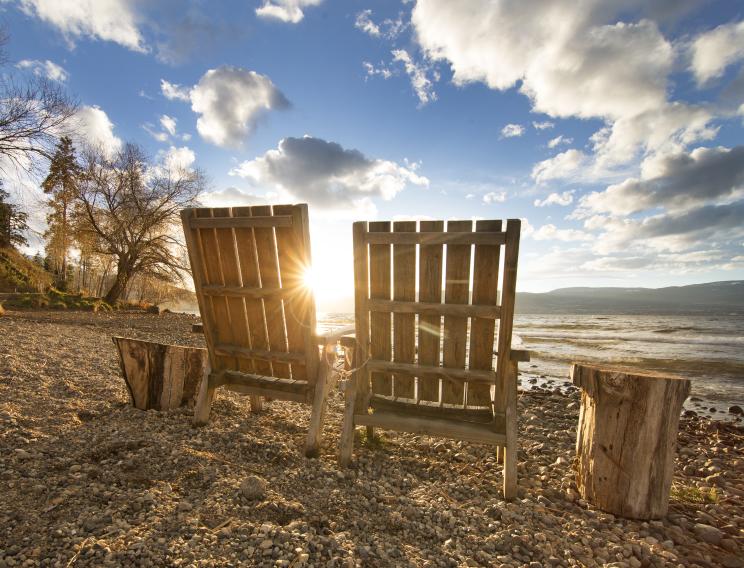 "You can't beat the Okanagan for a warm spring day at the beach. There's a reason the area is known for its beach activities and watersports. My favorite spots to hang out on the beach are Cedar Creek Park, Gelately Bay, Peachland Waterfront and Bertram Creek Park."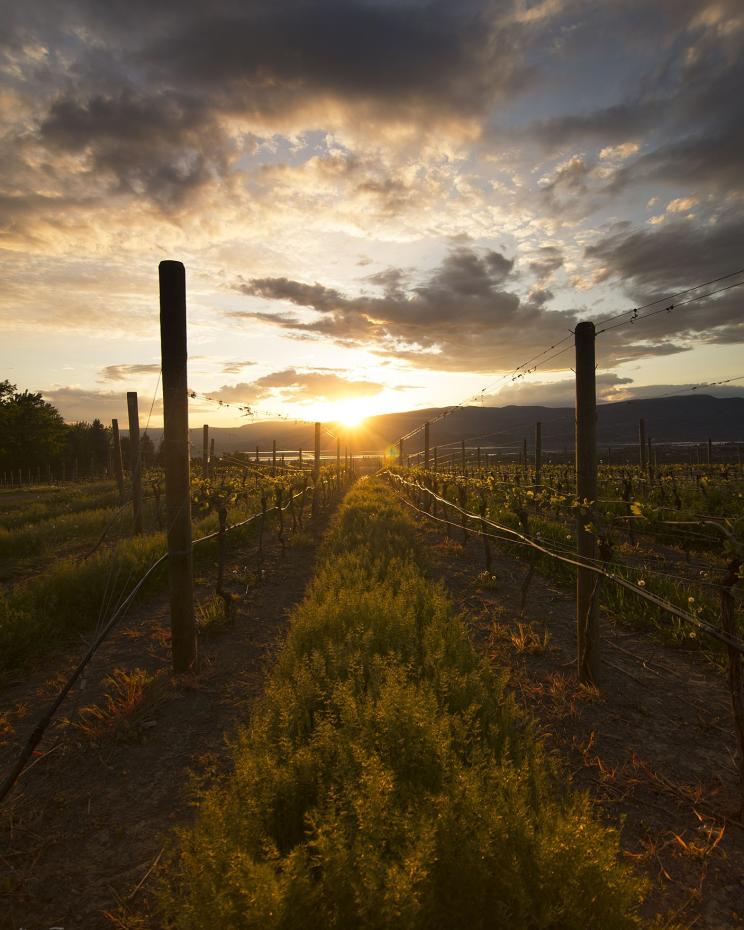 "The Okanagan is best known for three things... Sun, beach and wine! All are fine with me, and they are all in abundance at this time of year. While I'm more of a beer guy, I have enjoyed my time at a few local wineries such as Ancient Hills, 50th Parallel, Sumac Ridge and Gray Monk. Enjoy, but please, never drink and drive!"

Below are a few bonus images not featured on Tourism Kelowna's Instagram!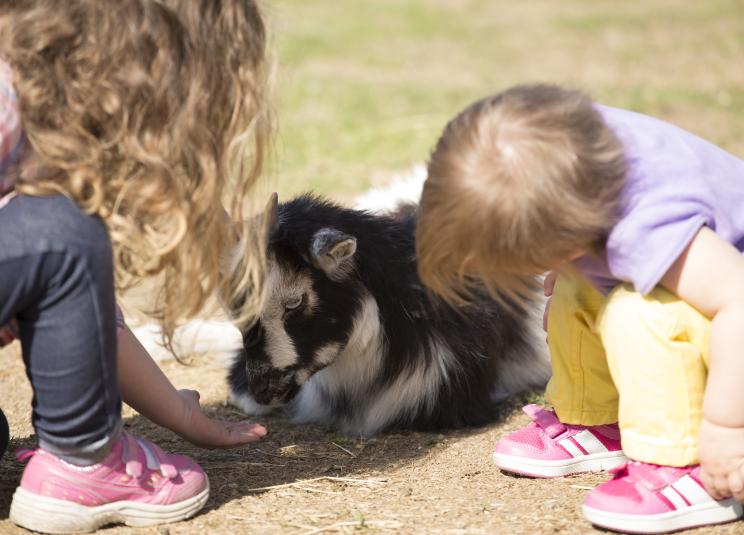 "One thing I love about the Okanagan are all the family friendly activities there are! Having two girls, we love to mix in Exploring with fun kid activities. Places like Hoofprints Barnyard and the Kangaroo Farm are excellent places to enjoy a morning or afternoon. Both have super friendly and knowledgeable staff and are affordable for a family. My favorite time to visit is Spring, when it's not too hot out yet for the kids, but still warm enough to enjoy a Freezie afterwards!"


"Spring means new life. Many of us in Kelowna were treated to a rare view of 5 Great Horned Owls living in a tree downtown! I will never tire of seeing these creatures. Just make sure to view them, then leave them alone. Don't linger too long."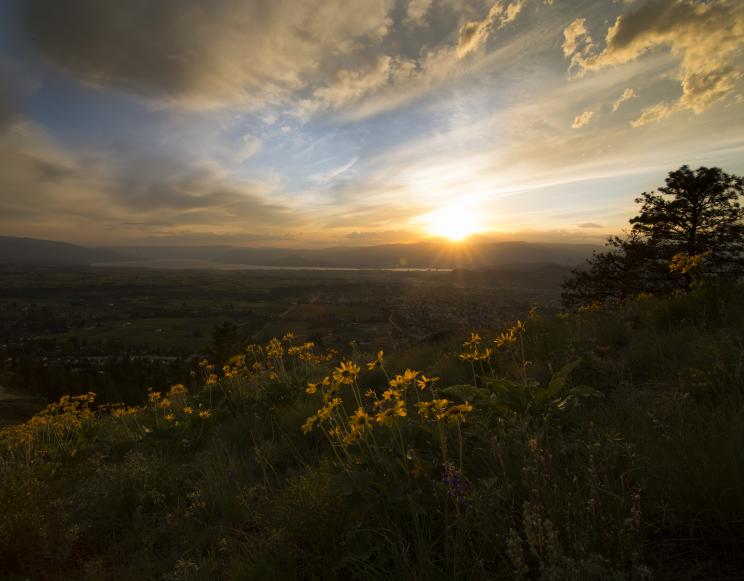 "Once known as the 'Boonies' the Black Mountain area is a quick and easy trip from town, with a ton of outdoor activities close and a lot of good walking. Just watch out for cactus, it's out already... my leg can attest for that. But I can deal with that for this view."
About @mattfphotography
I am a self-taught landscape photographer, living in Kelowna with my wife and two girls. I love spending time outdoors with my girls and since we're out there so often, I thought I would pick up a camera and start learning to shoot. I love shooting seascapes, rainforests and mountains and am rediscovering the beauty of the Okanagan. Having mainly grown up in Kelowna, I have a good familiarity with my surroundings but am setting out to explore new roads and hidden paths. 
You can find my work at www.mattfphotography.com or on Facebook at Matt Ferguson Photography and Instagram @mattfphotography.
 
---
#exploreKelowna through a local's lens.
It's clear – locals love getting out and doing things in Kelowna. Tourism Kelowna's guest instagrammer program shares the many sides of Kelowna and the Okanagan Valley, as well as insider tips, right from our locals that love living here!