When it comes to hiking in West Kelowna, there are five trails that stand out for their spectacular, breath-taking views of the Okanagan Valley or stunning waterfalls.  

Carrot Mountain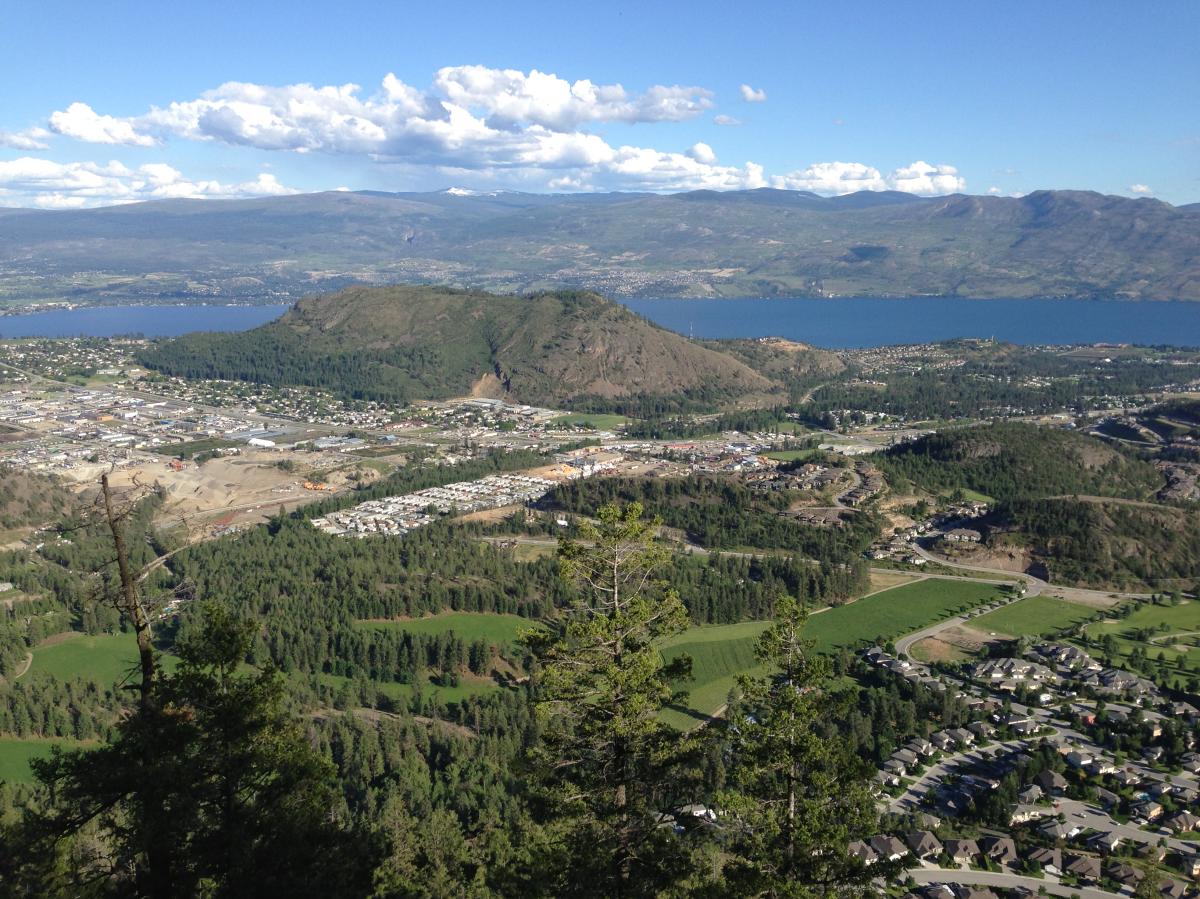 Carrot Mountain is a challenging hike which is 4.72 km long, with a 57% incline! Not for the faint of heart, this trail, with a strenuous ascent, and subsequent descent, takes hikers past a waterfall on their way up to the spectacular views from the summit. It is highly recommended to save this hike until the late spring at the earliest, as the waterfall makes the trail almost obsolete at the base, so some traversing across wet boulders and the creek bed may be required. Proper hiking footwear is a must for this hike! 

The City on the Edge of Forever Trail
The City on the Edge of Forever trail is part of the larger Rose Valley trail network. This trail provides hikers with a challenging 8.5km up steep inclines past the Rose Valley reservoir. Along the way, hikers are rewarded by a giant stone archway and panoramic views of the valley. The absolutely best view is at the final viewpoint of City on the Edge of Forever, and is well worth the trek up the trail! It should not be missed!

McDougall Rim: Hayman Lake Loop
The McDougall Rim: Hayman Lake Loop is a challenging, longer hike at 14.7 km, which begins with a gruelling ascent up the hillside. It gradually flattens out and provides hikers with spectacular views of West Kelowna, downtown Kelowna, and Okanagan Lake. The trail meanders through a forested setting on its way to Hayman Lake and then loops back down to the starting location.

Mount Boucherie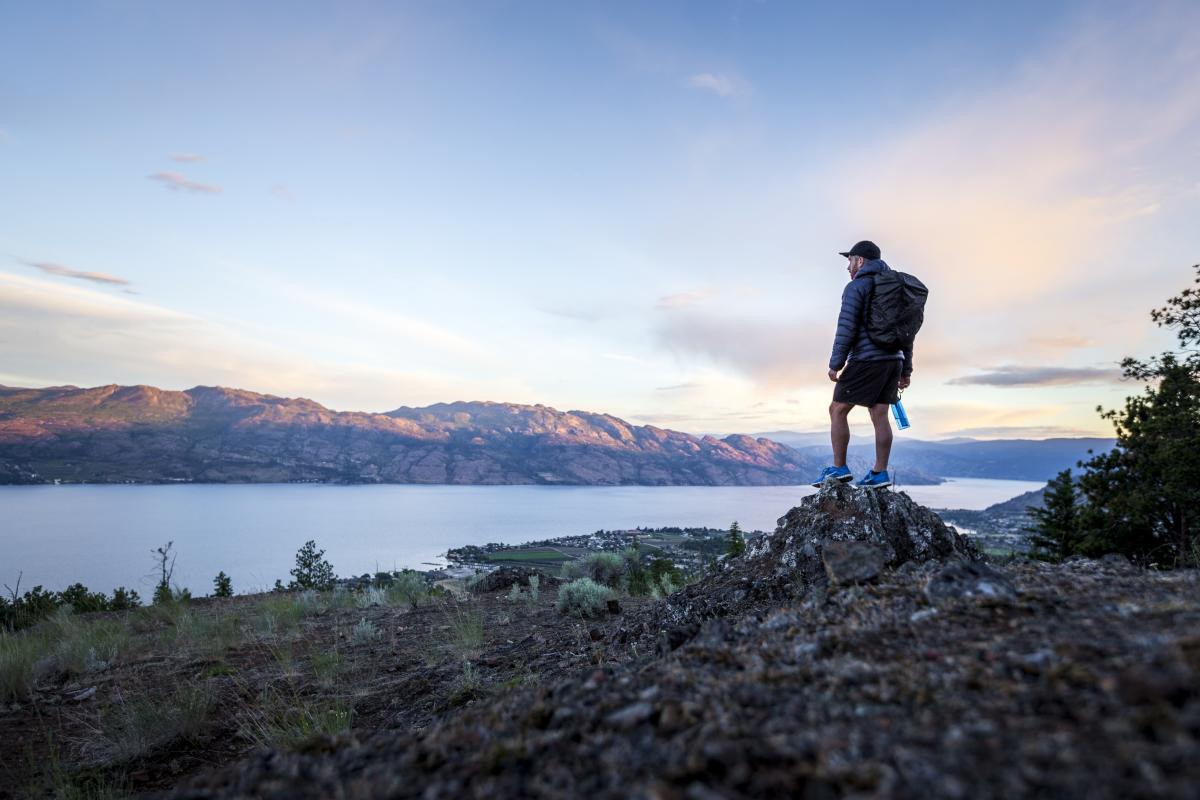 Photo by: Callum Snape
Emerging 800 meters above West Kelowna, Mount Boucherie provides hikers with several different trails to the summit. The Boucherie Rush trail off of E Boundary Road is a challenging hike, with very steep sections, and loose rocky footing. The Eain Lamont Loop provides a more moderate, 5.57 km path up the mountain. Once at the summit, hikers can have a 360-degree view of the Okanagan Valley and Okanagan Lake!

Bear Creek Falls
Bear Creek Falls trail in Bear Creek Provincial Park provides hikers with an easy trail that follows the rim of the canyon for 2.6 km. Hikers can take in the local flora along the path and can admire the beautiful views of the creek and cascading waterfalls below.
Make sure to explore Kelowna responsibly and safely. Here are some outdoor tips to keep in mind while exploring the outdoors. 
---
Article originally published in July 2018 and has been edited for accuracy.