Throughout 2022, we'll be connecting with Kelowna and area residents to discover more about the people who call this region home, to learn about their favourite places, and to find out how tourism impacts their lives, while also highlighting the benefits a strong tourism sector creates for Kelowna and its surrounding communities.
Follow along to learn more about Kelowna from those who know it best—locals.

Allen Lee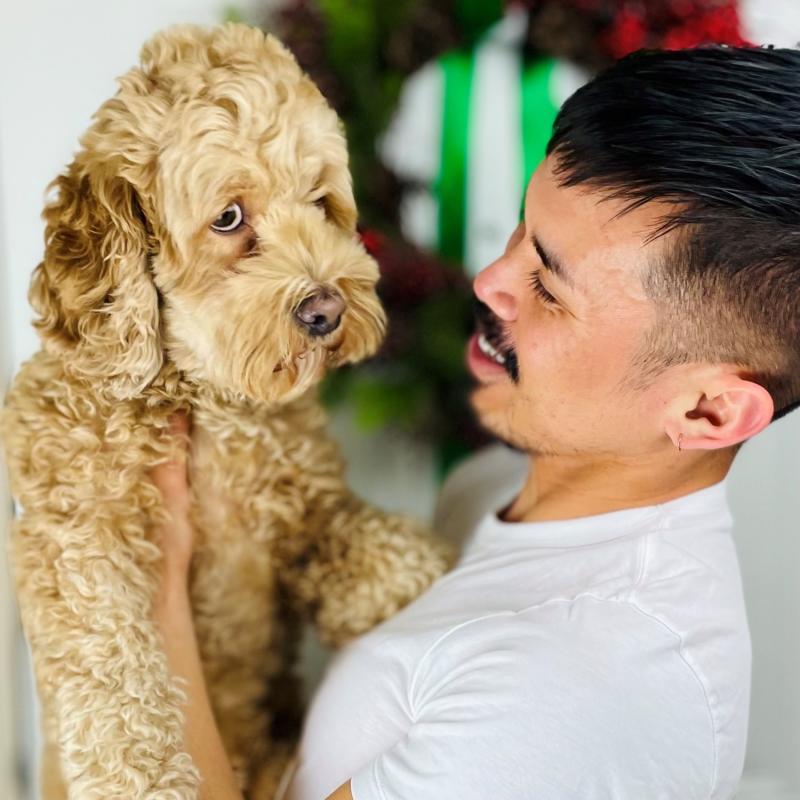 Photo Credit: Allen Lee
With a family full of healthcare heroes, it's no surprise that Allen Lee pursued a career as a Medical Laboratory Technologist. Born and raised in the Philippines, Allen moved to Toronto with his family when he was in his early teens. Then, 9 years ago, after a virtual job interview for a position with the Interior Health Authority, he was packing his bags for Kelowna.
"I had never visited Kelowna before moving to the city. I remember when I first set eyes on the city. I was driving my rental car across the William R. Bennett Bridge and from a distance, the city of Kelowna was reflecting on the calm waters of Okanagan Lake. It was a beautiful blue sky with the sun radiating on my skin and the air was so fresh that it felt so promising for the new chapter of my life," says Lee. "It was March 2013 and felt like spring to me. Coming from the very cold province of Ontario, British Columbia is a weather paradise all year round."
As part of Interior Health's team, Allen works alongside more than 21,000 healthcare staff, providing services to over 834,000 people across BC's southern Interior region, with more than 220,000 of those people residing in the Central Okanagan, which includes Kelowna, West Kelowna, Westbank First Nation, Lake Country, and Peachland. 
The region is officially the fastest-growing Census Metropolitan Area (CMA) in Canada according to updated census data released in February of this year by Statistics Canada. From 2016 to 2021, Kelowna's population growth rate was 14%, with the region's population growing from 194,892 to 222,162. For the sixth year in a row, Kelowna also landed in the Top 10 of BC's Best Cities for Work—spot number 4 for 2022, to be exact. Allen seems to agree, saying that "job opportunities, housing affordability, and lifestyle" were at the top of his list when deciding where to settle down—for him, Kelowna checked off those boxes. 
"Healthcare job opportunities are endless [in Kelowna]. Housing prices are far cheaper than in Toronto and Vancouver," he says. "The lifestyle this city has is calmer, yet fun-filled with all the outdoor activities you can imagine. But there was one deciding factor that really made my mind: the amount of sunlight the Okanagan gets!"
In addition to the large number of people moving to Kelowna for its lifestyle and job opportunities, the city also continues to be a sought after tourism destination. Kelowna landed in the fourth spot on Destination Think's recent list of the 50 Most Loved Travel Destinations for Canada, and also ranked in spot 96 on Destination Think's 100 Most Love Travel Destinations Around the World list, both of which were compiled based on consumer sentiment for 2021.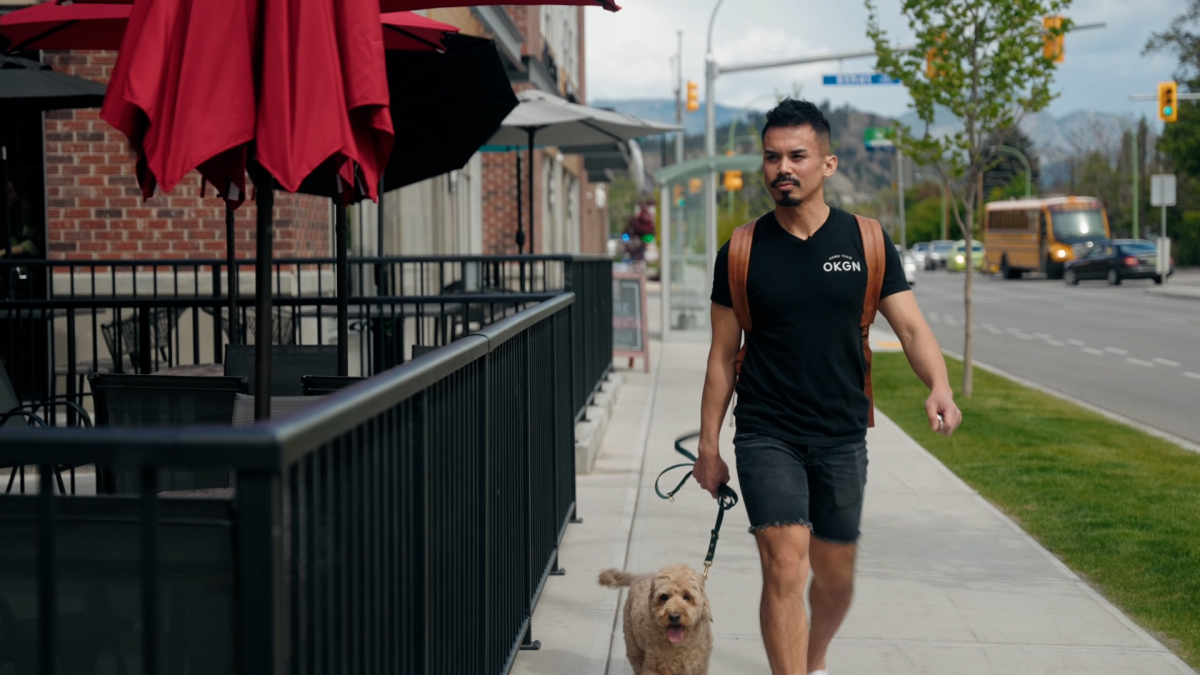 Photo Credit: ARK Media
Although he is not directly connected to the region's tourism industry, his family is part of the more than 2 million visitors who travel to Kelowna each year. 
"My Aunt, who is a nurse, is currently looking for a job and a house here in the Okanagan Valley. She visits me in Kelowna every summer from Calgary with her kids. They have fallen in love with the city and now they have made a decision to live here."
Allen certainly appreciates the appeal of Kelowna as a tourist destination, calling the city and its surrounding communities a "competitive option for tourism in BC that is affordable and just plain outright beautiful and fun to visit." He notes that the region really comes alive during the summer, with visitors from all over wanting to take in the Kelowna vibes. 
He also appreciates the benefits the tourism sector brings to the city's residents:
"I feel that the city has grown bigger and better than it was 9 years ago. I feel that my city has made changes to safety, infrastructure, transportation, social services, and much more since I have been here," he says. "When tourism booms, the businesses thrive, and over time the immigration flourishes as does the entire city and its residents. Take for example the city's bike lane network. It is impressive for the size of Kelowna. It is safer to ride a bicycle now than it was 9 years ago." 
Nowadays, Allen sets out to enjoy the sunshine with his four-legged BFF, Charlie, who he says has a pawsitively awesome life here in Kelowna. 
"Kelowna has everything that a dog owner wants: Dog-friendly beaches, parks, restaurants, coffee shops, breweries, wineries, and more. It's not only good to live here, but also a good place to be A DOG. Seriously!" 

Here are a few of Allen's favourite spots in the Okanagan that he thinks every person travelling to Kelowna should enjoy:
"If you are travelling to Kelowna, and you have a dog, bring them! Don't leave them home alone! There are so many dog-friendly wineries and breweries in the city, trust me! I love craft beer in the summertime and two of my favourite spots are Unleashed Brewing Company and Rustic Reel Brewing Company. They both have south-facing patios perfect for summer socializing with friends and, of course, with our dogs."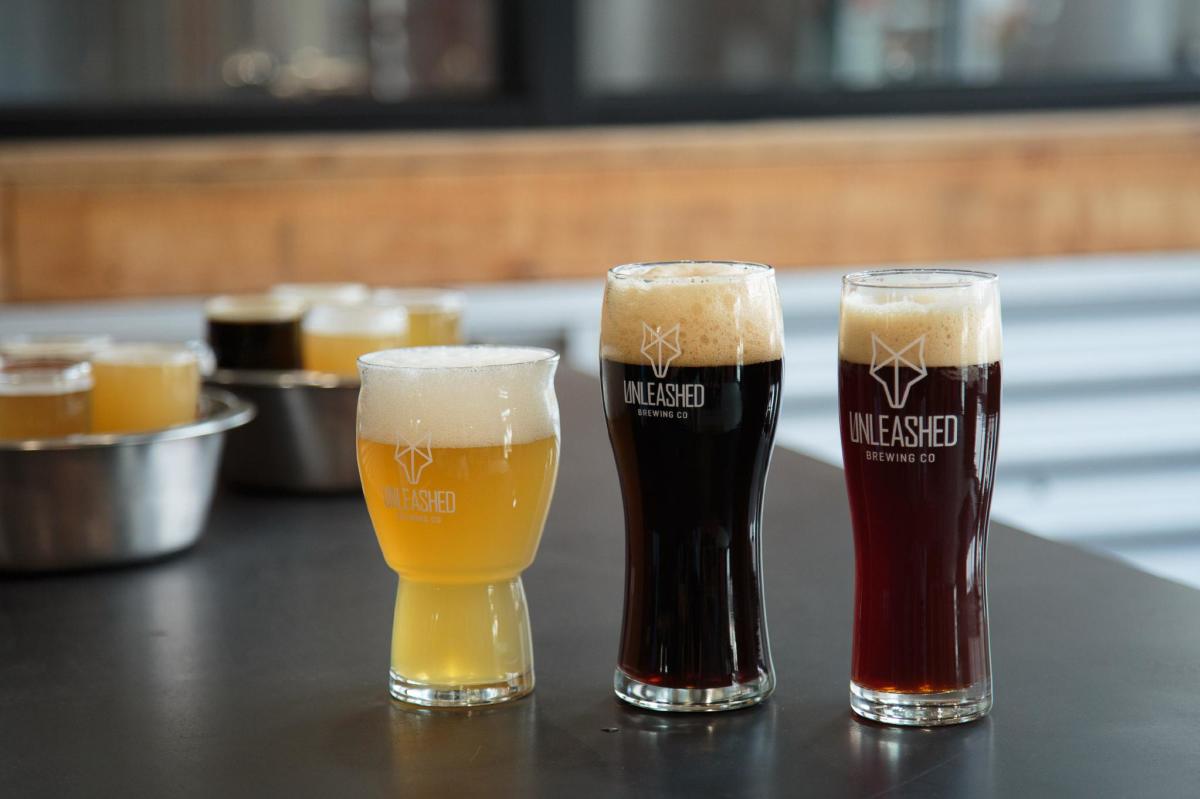 Photo Credit: BC Ale Trail

"Charlie, like most other dogs, loves the water and there is plenty of water in Okanagan Lake! Paddleboarding is what I love to do with my dog. Not only does he get to be with me, but he also gets to be on the water."
Photo Credit: ARK Media

View more of what Allen loves about Kelowna