People will often tell you there are a number of things to do in Kelowna — too many to count, even. But what would happen if you actually tried to count down the amazing things that make this city so incredible?
We've compiled a countdown of some of Kelowna's best features, from sunshine, to wine, to golf, to beer. How many experiences can you tick off?
300 Days of Sunshine a Year:
Kelowna's climate is similar to Napa Valley in California. Long days of sunshine have made it one of Canada's most popular travel destinations. It's known for having some of the best weather in the country, with warm summers and mild winters.

Credit: Tourism Kelowna & Shawn Talbot Photography
Here's a quick countdown of 10 activities you can do in the sunshine:
10. Sunbathe
9. Pick fresh fruit off the trees in an orchard
8. Picnic on a beach or in a vineyard
7. Hike to secret waterfalls
6. Golf two championship golf courses in one day
5. Experience Myra Canyon Adventure Park
4. Tandem cycle the downtown boardwalk (need a rental? Click here.)
3. Make sandcastles on the beach
2. Rent a boat from one of several marinas in the area
1. Road trip to the Kangaroo Creek Farm in Lake Country
It just so happens that the climate is ideal for flourishing orchards and vineyards, which means really, really good beer, cider and wine is produced in Kelowna.
35 Wineries:
You don't need to travel far to find award-winning, unique and flavourful wines in the Okanagan. Kelowna has five distinct wine trails with more than 30 wineries in a two-minute to 20-minute driving distance from one another. While you can certainly travel the Kelowna Wine Trails on an independent journey, if you'd rather refill your tasting glass and hand over your keys, there are plenty of companies that will take you on customizable tours.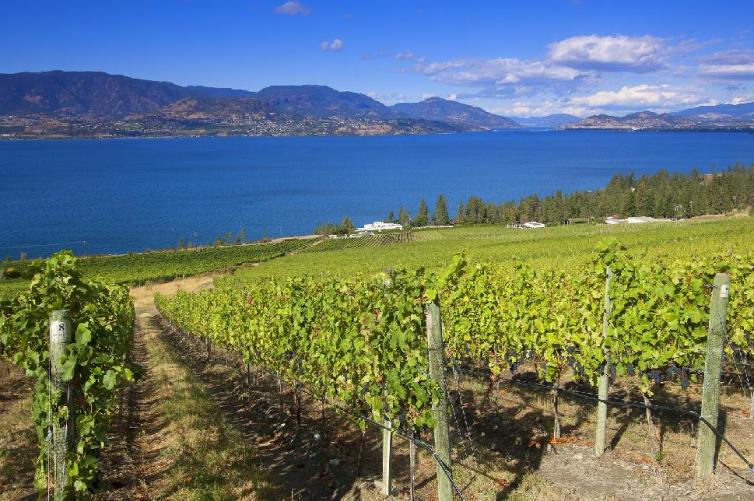 Credit: CedarCreek Estate Winer; Courtesy of tourismkelowna.com - Brain Sprout
Here's a quick countdown of five of Kelowna's amazing wineries:
5. Located in Lake Country, 50th Parallel Estate Winery has a sloping vineyard that tumbles down to Okanagan Lake. If you're lucky, you may catch a glimpse of a deer hopping between the vines. Try the Pinor Noir!
Website: http://www.50thparallel.com/
4. From its roots as one of the first wineries in the Kelowna region, the four generations that have built CedarCreek have secured a respectable name for themselves. They have been recognized twice as "Canada's Winery of the Year." Today, they offer tastings, wine tours, vineyard tours and group tours.
Website: http://www.cedarcreek.bc.ca/
3. The Vibrant Vine makes sure their wine stands out. With live music and 3D art, the wine shop is an experience in itself. It was awarded the Best Winery Experience in BC by Trip Advisor in 2013, 2014 and 2015. They also have a frisbee golf course through the vineyard.
Website: http://www.thevibrantvine.com/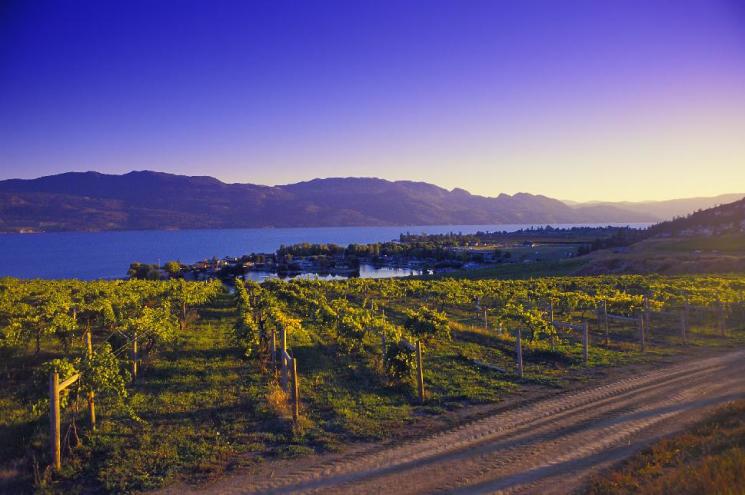 Credit: Quails' Gate; Courtesy of tourismkelowna.com - Picture BC & Photographer Brian Sprout
2. Quails' Gate in West Kelowna has fresh food, fruity wine and an unbeatable view over Okanagan Lake from their sunny patio. Try the Orchard Block Gewurztraminer, created to celebrate their 25th anniversary.
Website: http://quailsgate.com/
1. It wouldn't be a Kelowna wine list without Mission Hill Family Estate. Guests enter the massive winery beneath a fortress-like gate. Thousands of shrubs, plants and flowers fill the inner courtyard. Walking into Mission Hill is akin to entering a castle, or a dream. Add six collections of gorgeous wines, and you've reached heaven.
Website:  http://www.missionhillwinery.com/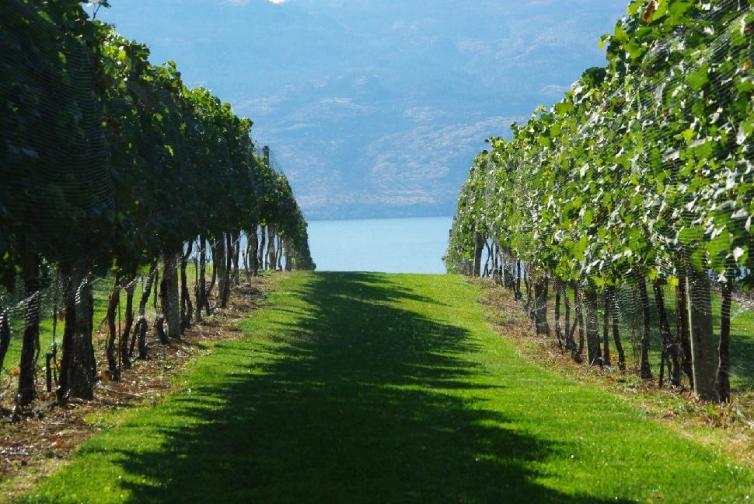 Credit: Mission Hill; Courtesy of tourismkelowna.com - Jose Antonio Lopez
18 Golf Courses:
Golfing isn't just a recreational event in Kelowna; it's a lifestyle. With 18 golf courses and over 2,000 hours of annual sunshine, it's easy to see why Kelowna is a world-class golfing destination.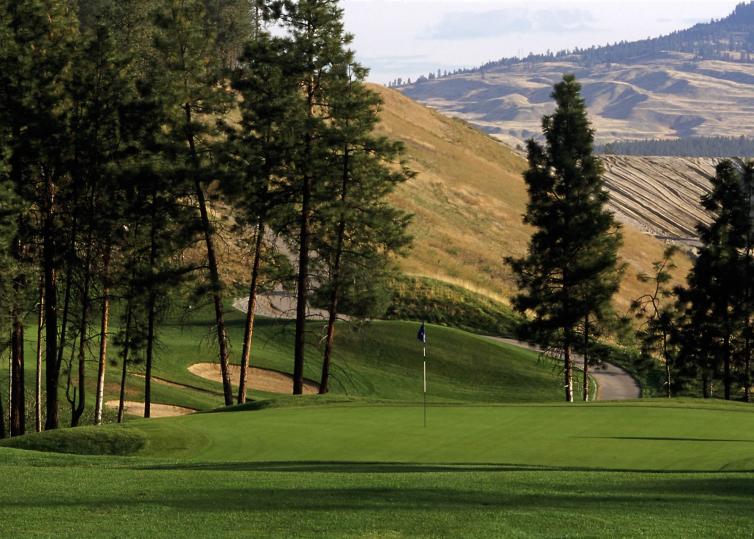 Credit: The Bear; Courtesy of tourismkelowna.com and The Okanagan Golf Club
Here are seven ways to get your golf on in Kelowna:
7. Okanagan Golf Club has two spectacular courses: The Quail Course is an 18-hole course with a par of 72. It features both a rock bluff and drastic elevation changes throughout the course. The Bear Course has 18 unique holes with sculpted fairways surrounded by sage brush and alpine, making it unlike any other course in BC.
Website: http://www.kelowna.com/okanagan-golf-club
6. The Harvest Golf Club makes use of 251 acres in East Kelowna — but not all are reserved for their well-established course. Forty-four acres are devoted to a working apple orchard and five acres produce grapes used by Gray Monk Winery.
Website: http://www.harvestgolf.com/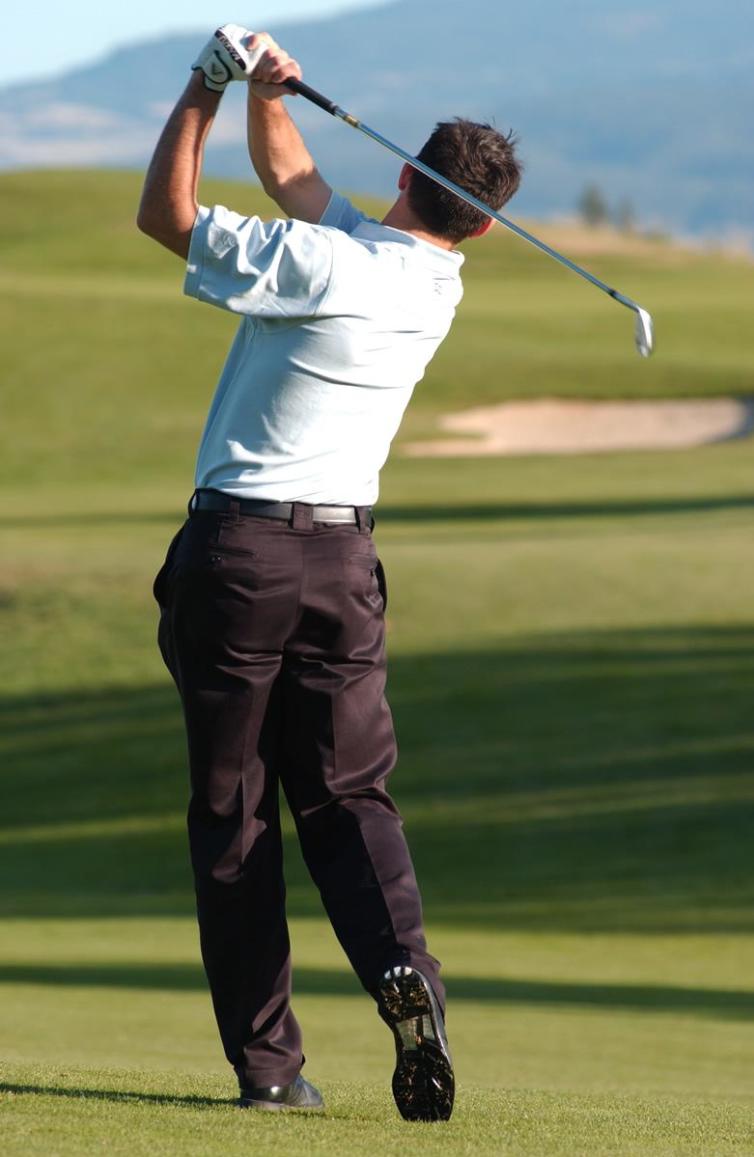 Credit: Gallagher's Canyon; Courtesy of tourismkelowna.com and Gallagher's Canyon Golf & Country Club
5. This year, Gallagher's Canyon Golf and Country Club hosted PGA's new MacKenzie Tour event in Kelowna. This picturesque course is one of the oldest and most established in the valley so it's no surprise why it plays host to a number of events, including weddings, banquets and corporate meetings.
Website: http://www.golfbc.com/courses/gallaghers_canyon
4. Tower Ranch is a semi-private golf course with 18-holes. Its rugged layout, dramatic colours, and smooth greens makes it an award-winning destination for golfers from around the globe. After (or before!) teeing off, enjoy a glass of local wine on the patio at the clubhouse and (soak up / take in) the valley views.
Website: http://golftowerranch.com/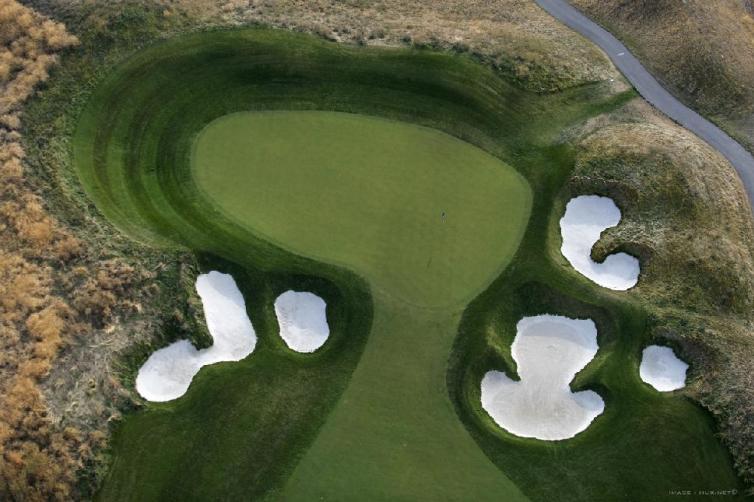 Credit: Tower Ranch; Courtesy of tourismkelowna.com - hux.net
3. Kelowna Golf & Country Club is a semi-private club that is owned by its members. This traditional, challenging 18-hole course is spotted with ponderosa trees and ponds. There is a tennis court, theme parties, festival dinners and golf tournaments throughout the season.
Website: http://www.kelownagolfandcountryclub.com/ 
2. You don't have to be a member at Two Eagles Golf Course and Academy, where individuals can come and play for under $60. To up your game, book a private or group lesson. The driving range is open dawn to dusk. There is an impressive deck and amazing food in their restaurant, 19 Okanagan Grill & Bar.
Website: http://www.twoeaglesgolf.com/
1. With 18 holes, two chipping greens, one putting green and a hitting net, Sunset Ranch Golf & Country Club offers value and playability for golfers of all skill levels. Only eight minutes away from the Kelowna International Airport, it's a convenient and stunning location to play a round.
Website: http://sunsetranchbc.com/
4 Breweries:
Once you've had your fill of wine and golf, it's time to celebrate that par score with a locally brewed beer.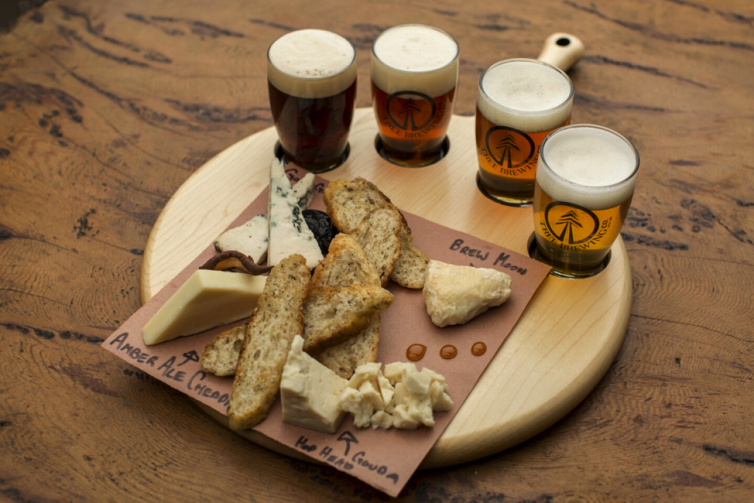 Credit: Tree brewing; Courtesy of tourismkelowna.com and Tree Beer Institute
4. Brewing light and crisp, hoppy, heavy and smooth beer since 1996, Tree Brewing pioneered the up-and-coming craft beer scene in Kelowna. They sell tall boys, seasonals and the summery Grapefruit Radler. Also, check out their not-so-typical growler — the crowler.
Website: http://www.treebeer.com/
3. BNA Brewing isn't afraid to create unique beers. Their brew master blends with molasses, Earl Grey tea, pineapple, potato and orange peel to make zesty, flavourful creations. Try them in the tasting room.
Website: http://www.bnabrewing.com/
2. Just like the river it's named after, the recently opened Kettle River Brewing Co. pours everything from "mild to wild." Using a mini-micro system, they aren't afraid to experiment.
Website: http://www.kettleriverbrewing.ca/
1. Honoured to be Kelowna-based, Big Surf Brewery prides itself on providing quality beer for the right price. Big Surf is craft-brewed in small batches by award-winning brew master Wolfgang Hoess. While they don't have a tasting bar, it's easy to find in local stores and perfect to take back to your room to enjoy while you kick back on your deck.
Website: http://bigsurfbeer.com/
1 Massive Lake:
Okanagan Lake is 135km (kilometres) long and has a maximum depth of a whopping 232 metres. It's home to the notorious lake monster, the Ogopogo. It is said that Ogopogo is possibly a distant relative of the Loch Ness monster, who is thought to reside in Northern Scotland.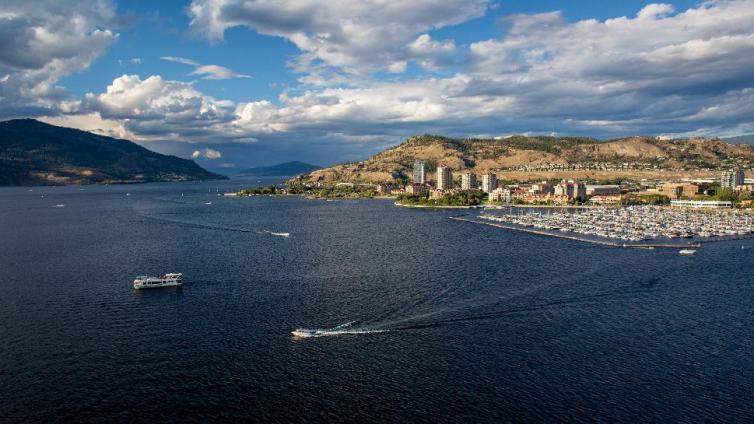 Guests can dive to find the submerged Ogopogo (trust me, it's there!), swim in the clear, warm waters or spend the afternoon on a boat. Wake surfing, wake boarding, water skiing and that thing where water shoots beneath you (also known as flyboarding), are all popular water spots on Okanagan Lake.
If you'd rather stay dry, take a stroll on the 2.2km long boardwalk downtown and through Waterfront Park to the Rotary Bird Marsh Sanctuary, where you can play I-Spy with ospreys and song sparrows.
As you can see, statistically, there are too many activities in Kelowna to create a concise and comprehensive countdown. We did our best, but for the rest, you'll just have to go there yourself.
---
Article originally published on Canadian Traveller on July 27, 2016.