For those coming to Kelowna for a winter vacation, or coming home for the holidays to visit friends and family, the ice rink at Stuart Park is a must do and it's one of my all time favourite Kelowna winter activities. Don't worry if you didn't pack your skates, there are rentals right on site.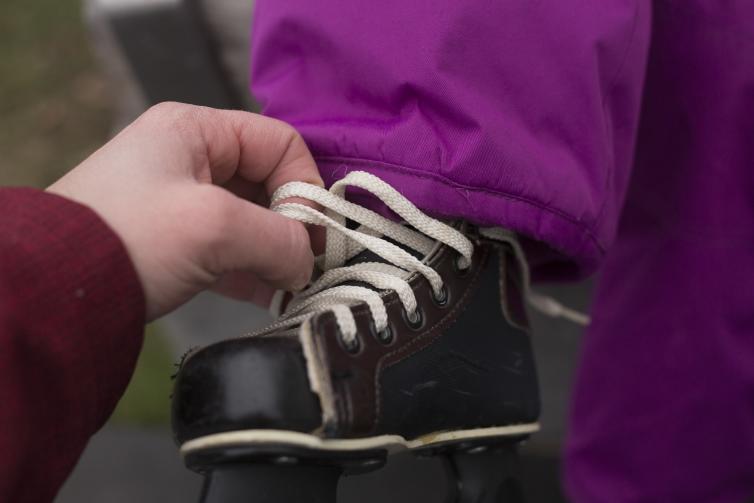 As a long-time hockey player, skating outside in the cool air is my preference, and as a dad, it's amazing to know that my girls have a chance to learn to skate outside as well.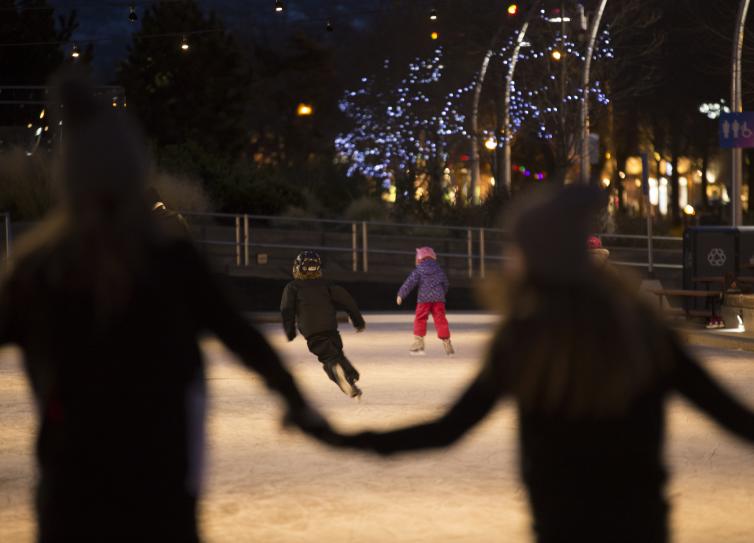 Stuart Park was named the "Greatest Public Space in Canada" in 2015 by the Canadian Institute of Planners. Why? Well aside from its obvious awesomeness in being an outdoor rink... It's free, it's downtown, its beside the lake so the views are incredible, it's open all day (6am-11pm), it's really well maintained, it's VERY family friendly, there's often food trucks nearby for a snack and warm drink, if not, you're a short walk to loads of great dining options. And if you didn't see it the first time, it's FREE!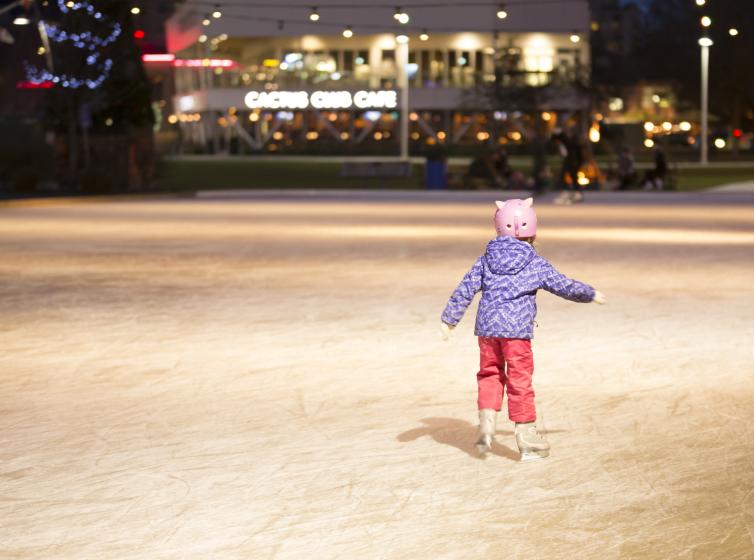 Hannah (4) has begun to learn skating fundamentals, and Mylah (almost 2) gets a stroller ride around the ice, which she thinks is the best! Last year, we spent about a dozen family days on the rink and plan to surpass that number this year! We've even succeeded in getting my wife to strap on some skates!
Get out and give it a try. Regardless of your abilities as there's push bars for people new to skating or those that haven't had their blades on in years.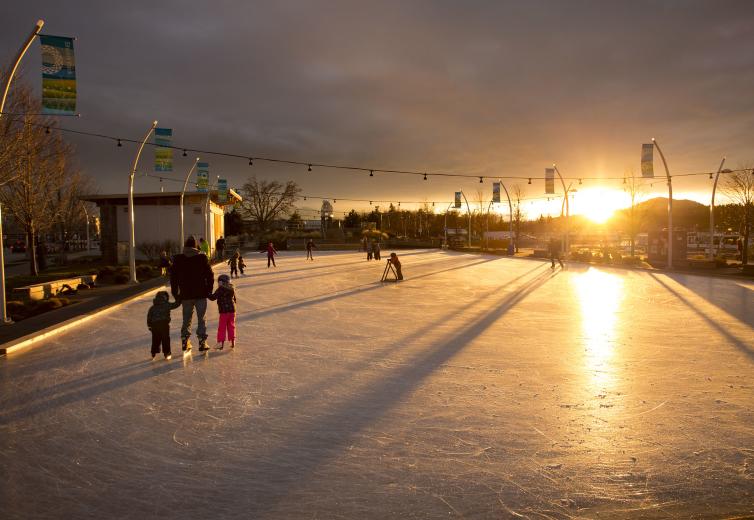 ---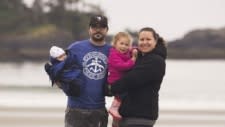 Matt Ferguson is a BC born and raised landscape photographer. Matt and his wife, Jennifer, have made it a priority to make sure that their girls (Hannah and Mylah) get to experience all that the Okanagan offers.