Over the past year and a half of pandemic living, we have all gotten used to a virtual way of living. Virtual school, virtual meetings, virtual happy hours, virtual weddings...we have seen it all. In 2020, virtual events were an amazing way to stay engaged with our colleagues, communities, and customers while ensuring everyone's safety. These days, we are now seeing a trend towards hybrid meetings and events that incorporate both virtual and in-person gatherings with great success.

The Best of Both Worlds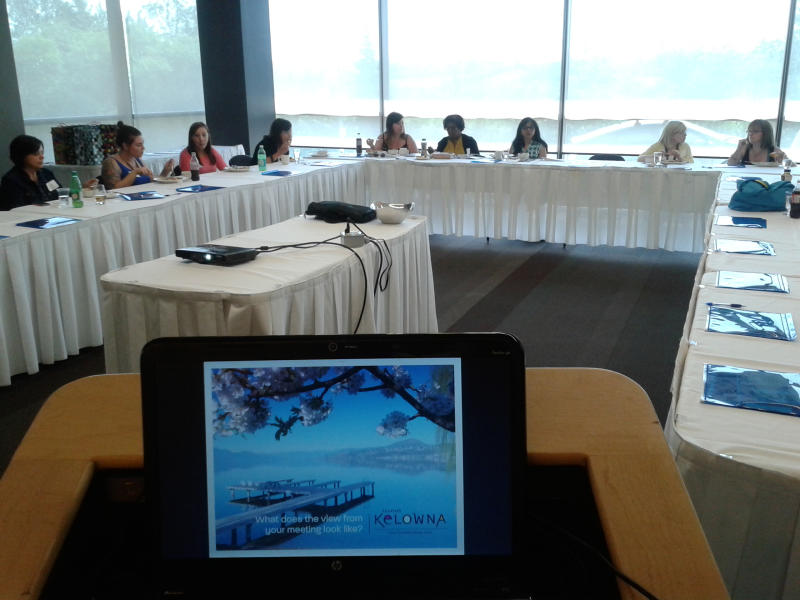 The pandemic has not only had a significant impact on how organizations plan and manage their events but also on the way that attendees wish to experience events. According to the Global Business Travel Association, 65% of respondents were interested in holding more hybrid meetings as a result of the pandemic. A significant shift from the 71% of respondents who, prior to the pandemic, noted that hybrid meetings would not be considered for their programming.
The key to creating extraordinary hybrid experiences lies in the ability to create an integrated, collaborative environment where attendees feel connected and inspired to engage.
While certainly easier said than done, the technology that we have at our disposal is exceptional and allows us to build similar kinds of connections and communities online as can be done in person.
Located 10-minutes from downtown, the recently opened Hyatt Place Kelowna has all the onsite amenities to create the ideal environment for your next hybrid event. With three onsite meeting rooms, as well as the latest audiovisual technology, you can be sure that both your virtual and in-person participants will have an exceptional experience.
The Kelowna Yacht Club has also enhanced its onsite technology to include a comprehensive all-in-one video conferencing system to facilitate the growing demand for hybrid meetings. Renowned for their incomparable setting and waterfront views, this new high-tech system now allows their team to create seamless collaboration between onsite and online attendees.

Planning for the Future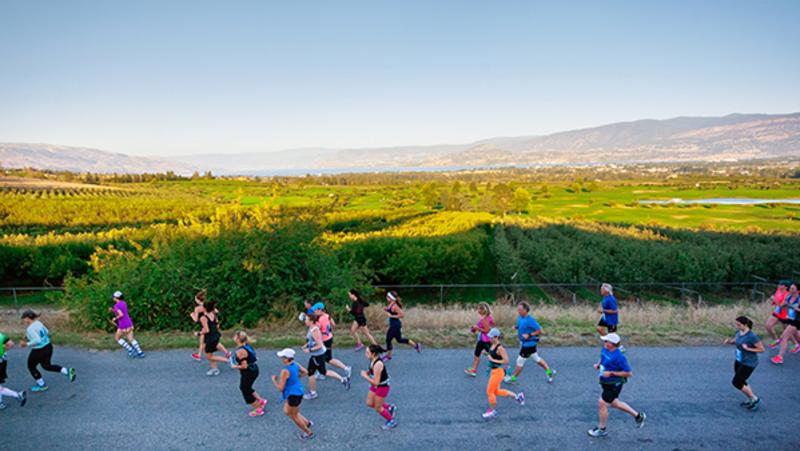 Meeting planners have certainly been challenged this year to keep up with the ever-changing restrictions and protocols, but they have risen to the challenge with new virtual and hybrid experiences for all audiences.
This year, the Kelowna Wine Country Half Marathon, which generally attracts runners from across North America, opted for a hybrid model incorporating a virtual run in June and their signature in-person event in September. "In 2020, we went virtual because of the pandemic and had 900 virtual participants. For 2021, we chose to make this an option for those who may want to run, but are not able to attend in person and had 200 people attend virtually from across North America, as well as one participant from Germany," remarked event organizer Christina Ferreira, owner of Impact Events and Brand Management. "With the success of the virtual options over the past two years, this is something we will continue to have as an option for future runs."
As this new model allows them to expand their reach beyond the Okanagan, Impact Events is also looking to add hybrid elements to more of their events, including their highly successful gala fundraisers. "In 2020, our Mamas for Mamas virtual gala saw 1,000 attendees and raised more than $200,000 for the charity. This year, we hope to further that impact by incorporating both an in-person and virtual component," noted Ferreira.  
Kelowna-based Sherpa Group Events has also found increased demand for hybrid events. "Conferences and conventions are perfectly positioned to take advantage of the new hybrid format of events," remarked Owner and Event Director, Heather Sharpe. "So often, attendees are unable to participate in a conference due to financial, travel, time or personal barriers. As well, planners used to have to compromise on the best content due to a speaker's availability to travel. Now, event professionals can deliver the best program to the widest audience using the hybrid format."  
Contact our experienced Meetings & Incentive Travel team today to learn more about how to create the ultimate Kelowna hybrid experience for your clients and attendees.