Meeting planners know that the mark of a memorable conference isn't just about the quality of lectures, workshops or professional networking. The best events allow attendees to take advantage of all the resources and connections available to them beyond the conference room. Creating these opportunities for your attendees isn't as hard as it may seem; it's as easy as choosing a host destination that aligns with your organization's mission.
Photo by: Nic Collar Film
Around Canada, meeting planners are selecting locations that reflect their meeting's purpose. That's why you'll see life sciences organizations meet in Toronto or Montréal, while aquaculture conferences naturally choose east and west coast locations. For professionals in the agriculture, viticulture, digital tech and advanced manufacturing and aerospace sectors, one host destination is on the rise: Kelowna, in the central interior of British Columbia.
"Groups choosing Kelowna for their meetings can benefit from the growth and innovation taking place across industries here," says Jennifer Horsnell, Director of Business and Destination Development with Tourism Kelowna, noting that connecting with leading industry sectors helps conference organizers compete for delegates' attention by offering up meaningful content and networking opportunities:
Exceptional site visits that incorporate local industry and academia leadership
Access to local industry ambassadors who can help champion your event within their professional and academic organizations
New and local event sponsorship opportunities
Create opportunities for local technical tours and lab visits to enrich conference programming
Leverage area knowledge leaders to bring a local perspective to your speakers' sessions
Help advance your delegate's career path by providing unique networking opportunities featuring local businesses and research institutions
"Connecting delegates with researchers and industry leaders not only creates compelling content, but it also provides an opportunity for attendees to expand their professional network," says Horsnell, who notes that getting outside of a traditional meeting space, allows for free-range learning, providing the space people need to make connections on an individual level.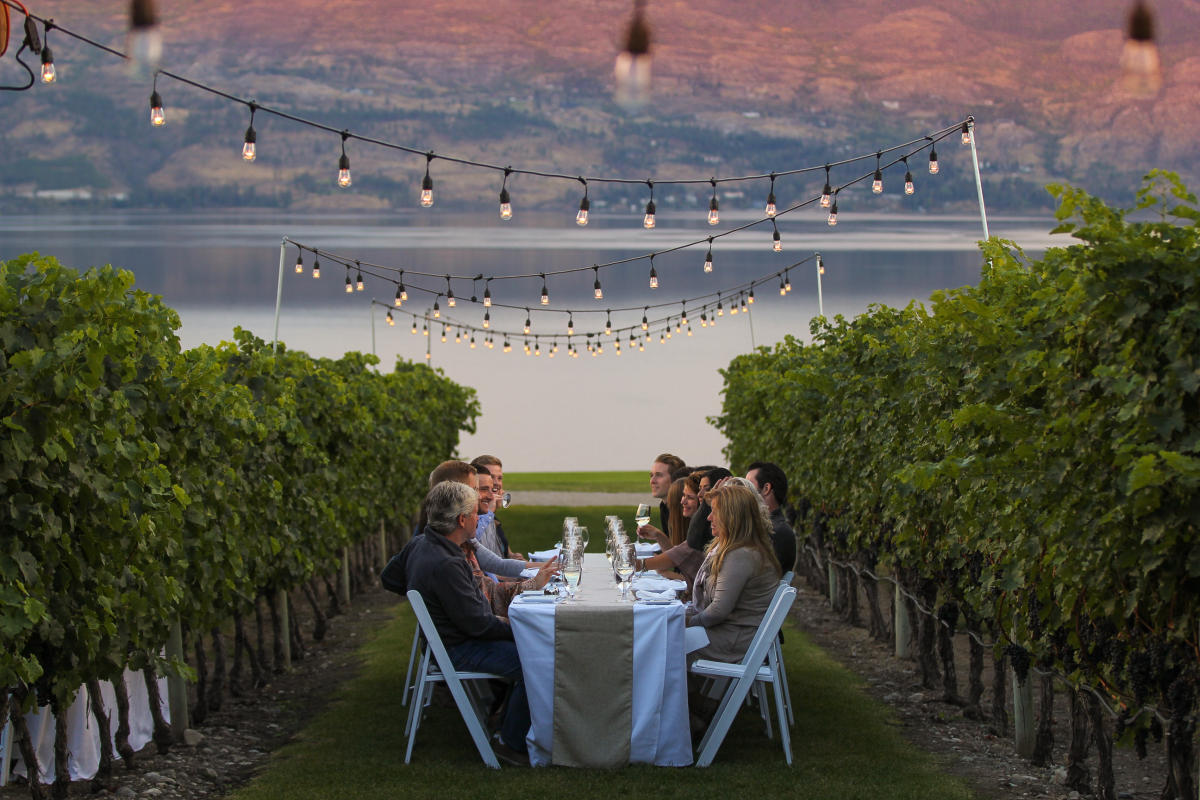 Photo by: Quails' Gate Winery
When organizations meet here, they can capitalize on Kelowna's intellectual capital, then balance days of active learning by experiencing the Okanagan lifestyle: exploring five distinct wine trails, three ski resorts and one of the longest golf seasons in Canada.
Located in a Biosphere accredited region, Kelowna offers event planners a cohort of sustainably run tourism partners to help activate event programming. Sustainable partners, and leadership in agriculture, technology and advanced manufacturing; the third component that helps draw business events to Kelowna is what's known as the Okanagan lifestyle. Organizers from events such as the Metabridge Retreat, the Airports Council of North America, the International Indigenous Tourism Conference, Celero, and Central Square Technologies and the recently announced Global Sustainable Tourism Council Conference 2020," stipulate the availability and depth of experiences found here help draw events to Kelowna," says Horsnell.
Curious about how to leverage Kelowna's industry leadership to enhance your next event? Connect with Tourism Kelowna for insights, inspiration, introductions and assistance in facilitating your event RFP.