October in Kelowna: the trees are full of colourful leaves, the air is crisper, harvest is in full swing, and there is a ton of outdoor adventure to be had. Here are some things to do over the Thanksgiving weekend in Kelowna; take it all in or build your own adventure and take your time while you #exploreKelowna. 

Last Chance Activities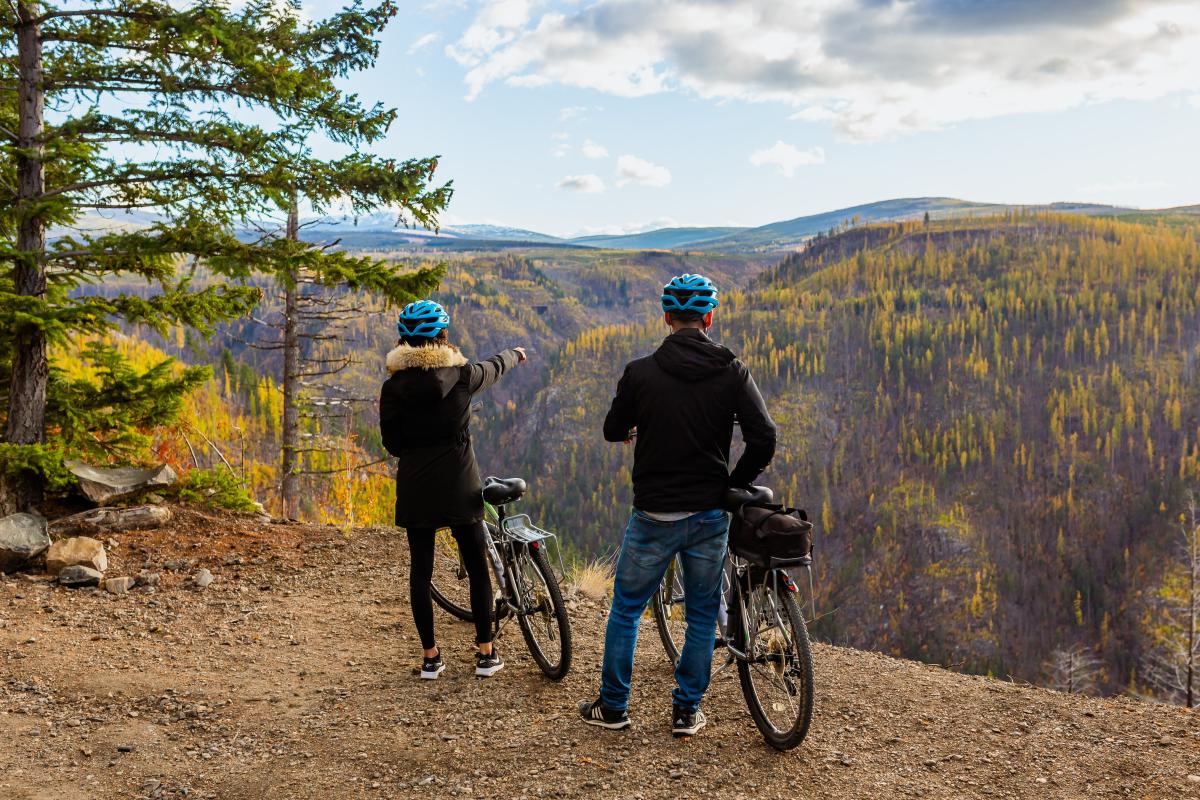 Photo by: Scott Bakken Productions
Rent a Bike at Myra Canyon Trestles
Explore what is described as a photographer's dream and take in the golden larches at Myra Canyon Trestles. Rent a bike from Myra Canyon Bicycle Rentals (open until October 13) to fully explore the 12 km (one-way) rail trail, which will have you riding over 18 trestles and through two tunnels. 
Swing from the Tree Tops at Myra Canyon Adventure Park
Climb high within the trees at Myra Canyon Adventure Park (open until October 10) with 77 climbing elements and 1.6 kilometres of climbable courses. Push yourself on the Ropes and Challenge courses or bring along the little ones who can conquer the Kinder course. If you can't make it over Thanksgiving weekend, be sure to visit at the end of the month when it will be transformed into a Halloween Scare Park.
Glide Through the Air at ZipZone Adventure Park
The exhilarating feeling of gliding through thin air, but now you are also gliding over a canyon that is 381 ft. deep. If that's not enough to get your heart pumping, you can also do it upside down and backwards. ZipZone Adventure Park (open until October 11) is sure to offer an epic adventure since they do have Canada's highest freestyle zip lines. 
Wine Festival & Harvest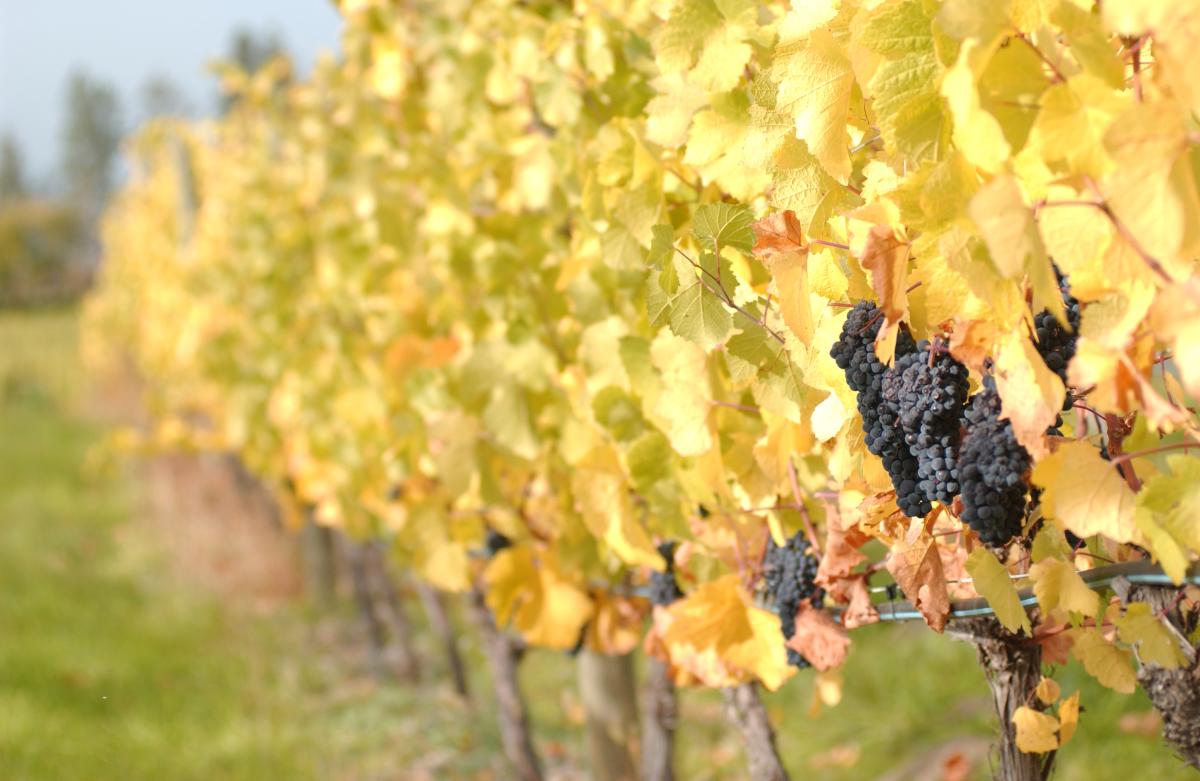 October is BC Wine Harvest Month, a time to celebrate the season and support local by visiting your favourite winery or enjoying your favourite BC wine at home. The beginning of the month also means it's time for the Fall Okanagan Wine Festival. While the large-scale events were cancelled this year due to COVID-19, there are still smaller events happening at area wineries. Head to House of Rose Winery for their Uniquely Canadian Food and Wine Pairing, offered daily between 12 and 4 p.m. until October 11, or stop by Off the Grid Winery to take in their Wines and Bites tasting, running daily through until October 18. 
Tour the wineries safely and comfortably by booking a guided wine tour. Or, download the Wines of BC Explorer App to plan your winery tour and enter the Sips and Trips contest for the chance to win one of nine, three-day, two-night, BC wine getaways for two to explore one of BC's wine regions. 

Thanksgiving Dinner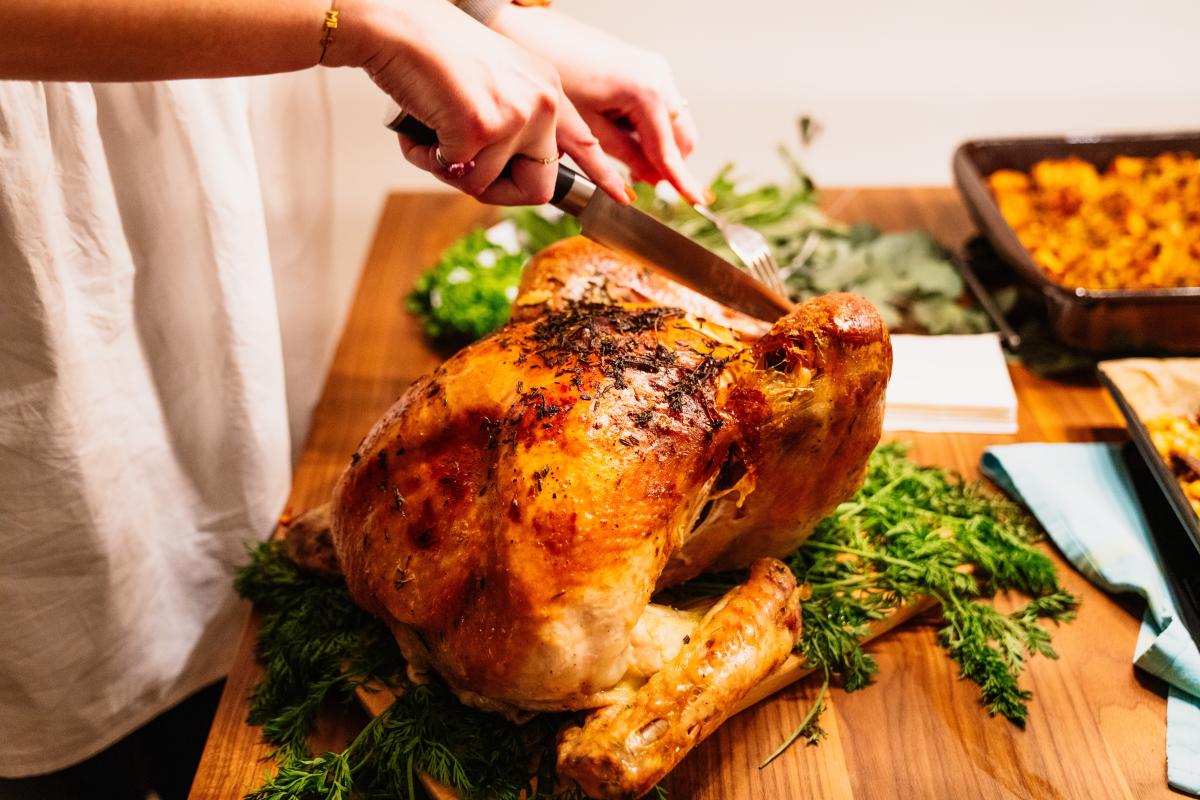 Enjoy a relaxing, hassle-free, and tasty thanksgiving from these Kelowna restaurants, serving up delicious menus with all of the fixings:  
Dine-in
Take and Bake
Sweet Treats
Or, if you're looking for ingredients to prepare your own feast, check out the vendors at the Kelowna Farmers' & Crafters' Market. 

Culture Days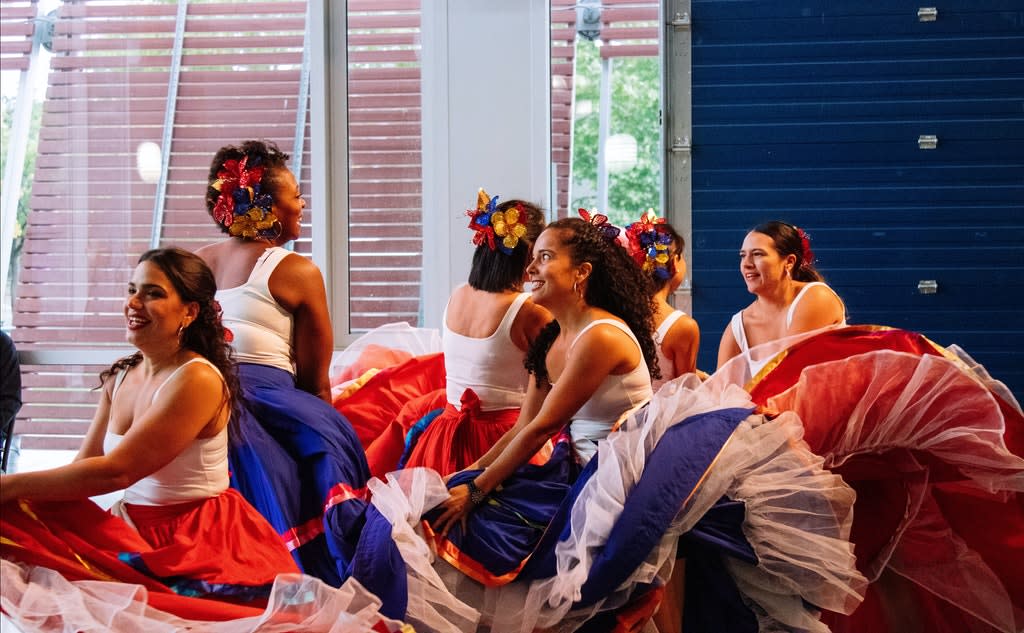 Culture Days is a national celebration of arts and culture held each fall and this year, the event has been extended for a whole month. Get out with your family or small group to participate in the Downtown Kelowna Scavenger Hunt, venture out on a self-guided heritage tour of Lake Country, or take in the Latin Dance Night performance by Somos Colombia and the Mexican Dance Company of Viviana Sanchez at the Rotary Centre for the Arts (or watch the live stream) on Saturday night—you can also check out the art exhibitions while you're at the Rotary Centre. For more information on the events happening throughout Culture Days, click here.