From baked goods to to-go charcuterie boards, many wineries are offering to-go items that could be enjoyed at their picnic areas (with a glass or bottle of wine) or to take away.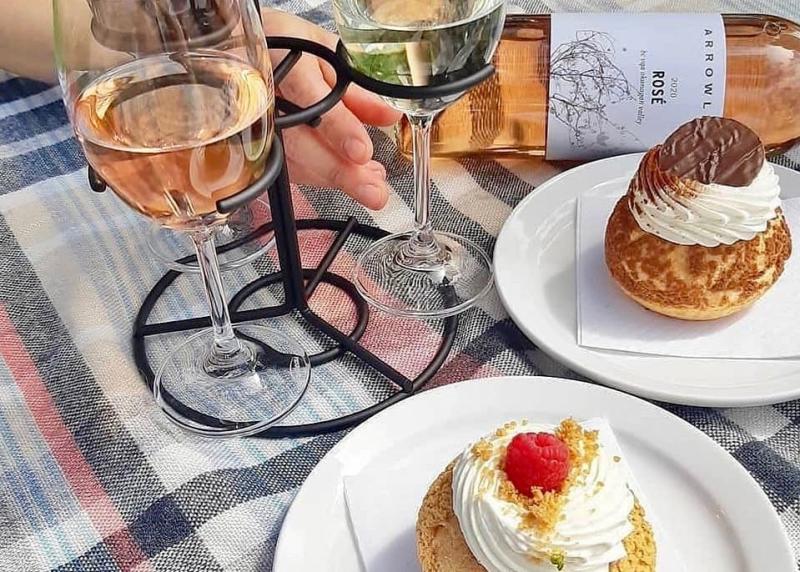 Cream Puffs - Arrowleaf Cellars
Lake Country wineries do not disappoint with their focus on lake views. Arrowleaf Cellars draws guests not only for their spectacular lake view and excellent value priced wines. But did you know that they also specialize in cream puffs? With a pastry chef in the family, there are French Style pastries in house and their famous cream puffs with two rotating flavours every Saturday and Sunday all summer. They also have new Picnic Boxes with three different options to choose from: Cheese, Vegan, or Charcuterie.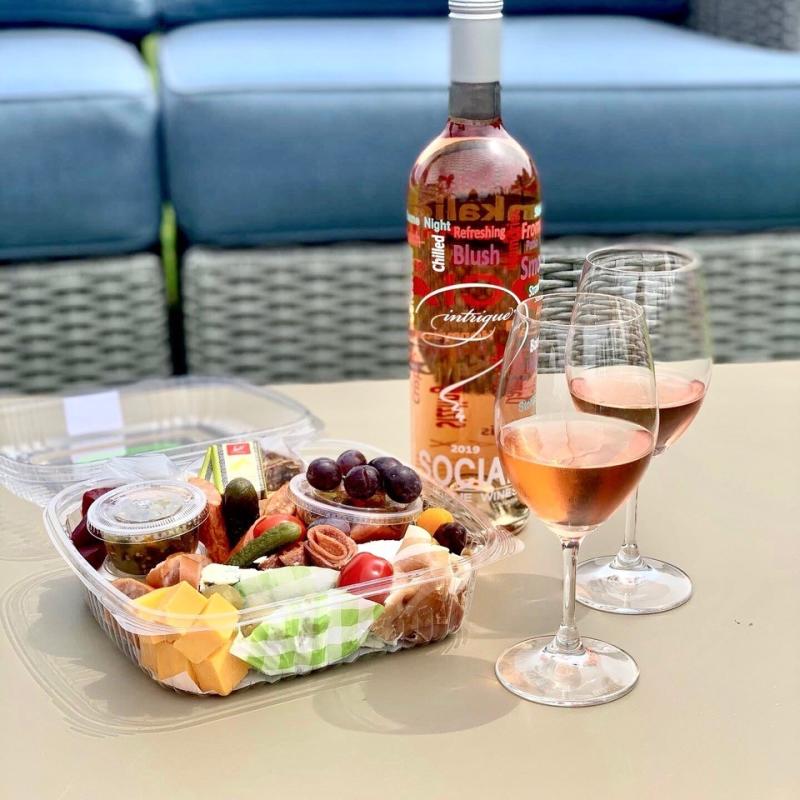 Charcuterie Box - Intrigue Wines
Also in Lake Country, you will find Intrigue Wines. They have one of the best tasting rooms chalk full of fabulous wine themed gifts. They also offer charcuterie boxes to enjoy with a bottle of wine in their cushy picnic area surrounded by vineyards. Dogs are welcome and the winery is open 7 days a week from May through to October.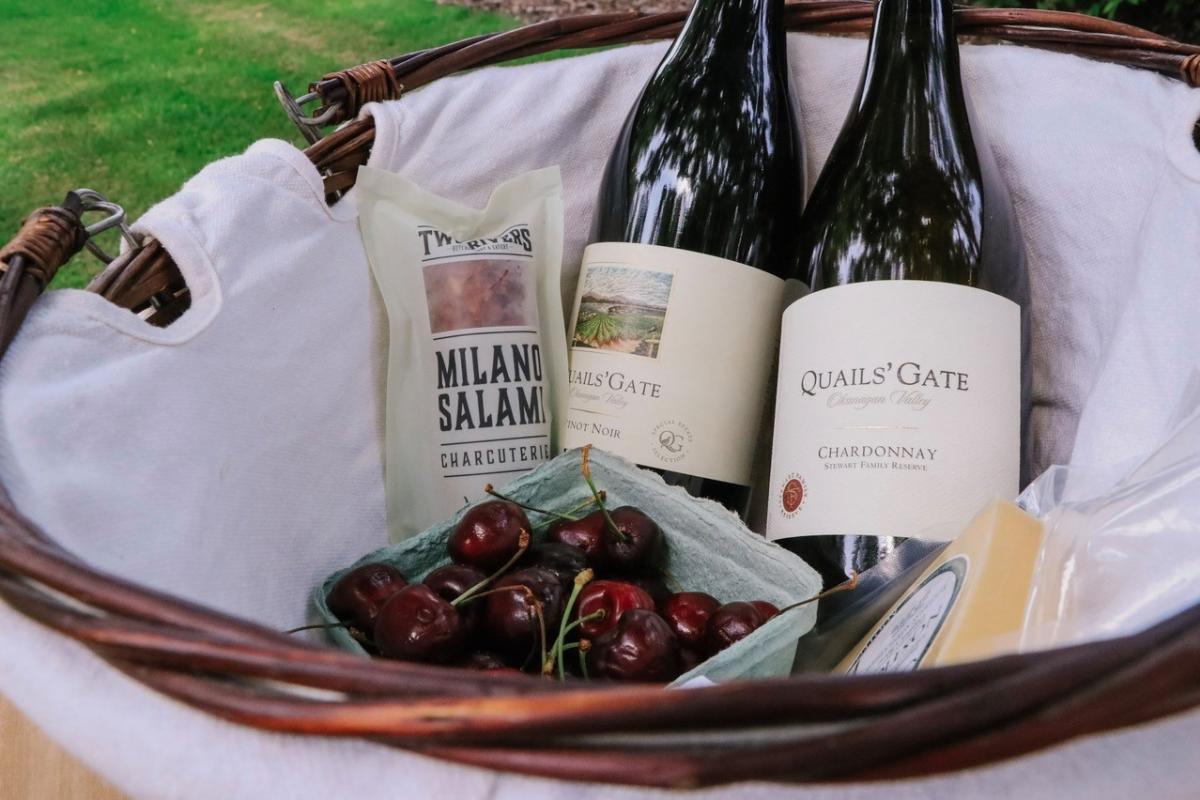 Picnic Basket - Quails' Gate Winery
In West Kelowna, beautiful Quails' Gate Winery offers all that you could dream of for a world class winery experience. From a luxurious tasting room with special tasting experiences and great shopping to their award-winning farm to table restaurant to dine at while gazing out to Okanagan Lake. They now have a new market on the estate offering a variety of café style food options to go or to enjoy in their outdoor picnic area with featured wines by the glass.
Picnic Basket - Off the Grid Winery 
Small but mighty and super green, Off the Grid Winery, has a totally unique experience to offer. Family owned and operated, this permaculture winery has a straw bale, solar powered tasting room. They also have animals to charm you from goats on the roof to sheep and chickens. And then of course, they have their organic wines to enjoy. The local artisan pizzeria food truck on site will supply the sustenance and that you can enjoy on the vineyard or take away.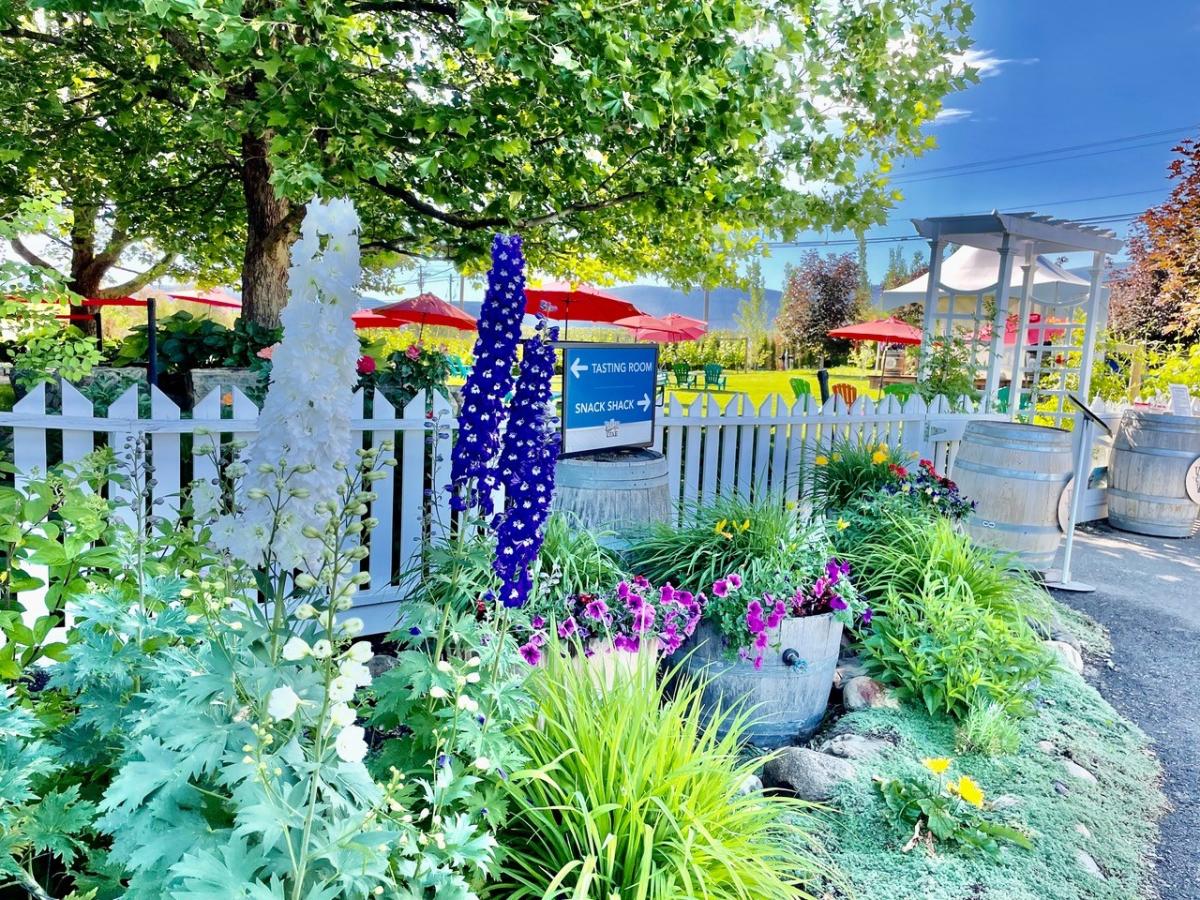 Garden & Picnic Area - Vibrant Vine Winery
In the hot new Southeast Kelowna wine region, The Vibrant Vine Winery has a Snack Shack with a full-service bar with wine, beer, popsicles (and woopsicles), and a variety of meals and snacks.
Enjoy freshly baked wood-fired pizzas and appetizers in the garden every day. There is live music booked Thursdays, Fridays, Saturdays and Sundays (check website for line up and times) making this one of the few places to enjoy outdoor music with food (and wine!) and a beautiful garden setting.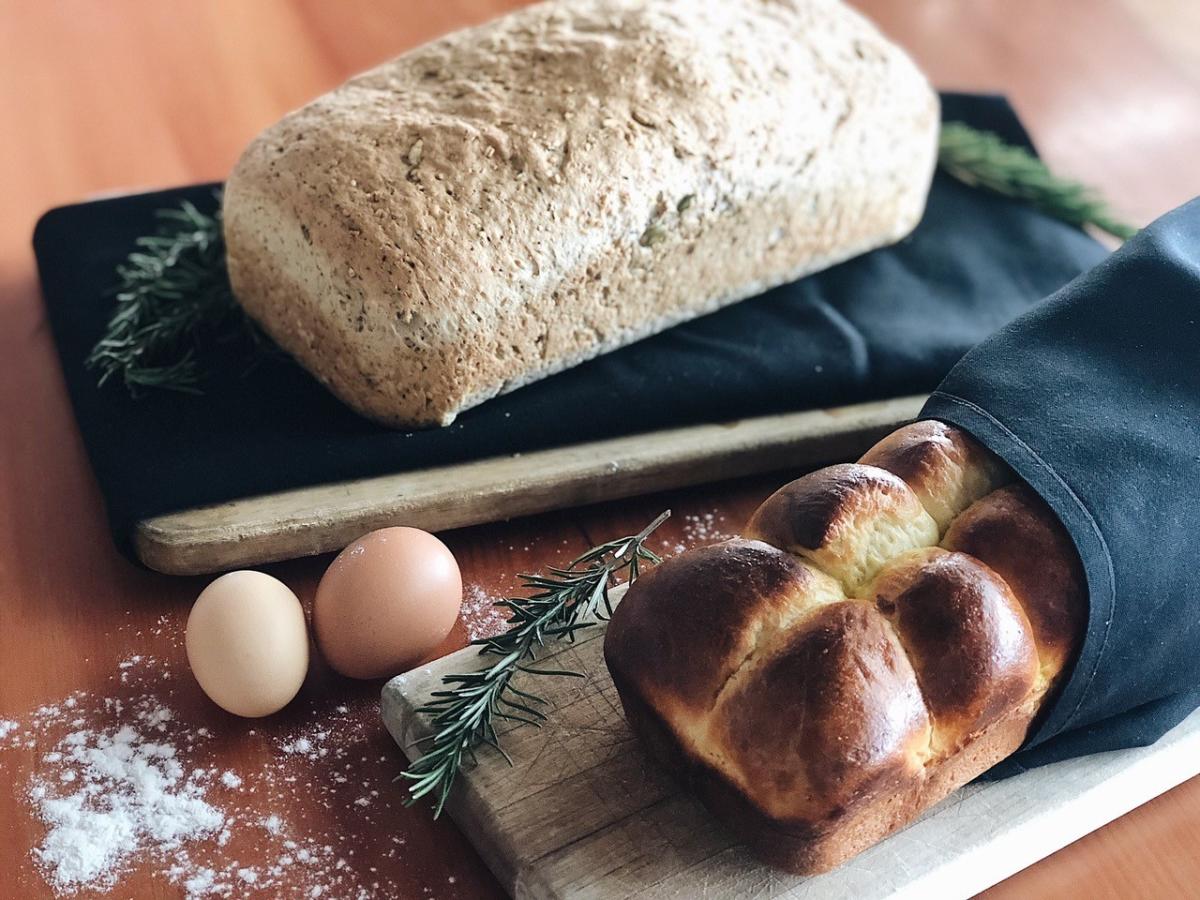 Freshly Baked Bread - Summerhill Pyramid Winery
The legendary Summerhill Pyramid Winery is all about organic. If you don't want to dine at the Sunset Bistro on site and take in the wonderful lake view, they also offer take-home dinners and picnics to-go from the Bistro. On site you will find their epic pyramid, the highly instagrammable big bottle of bubbly and then of course a wine shop full of their amazing organic wines. And now they also sell their fresh bread! Organic multigrain loaf and organic brioche $4.00 each. Please place orders by 4 pm for next day pickup and delivery. All bread is baked fresh every day.