Upping cooking skills is becoming an ever more popular pastime while everyone is adhering to public health recommendations to physically distance. So, if getting into the kitchen is something you're doing while staying home, here are a few ways you can #exploreKelownafromHome and get a taste of the Central Okanagan.​

Online Cooking Classes
Need some tips and tricks while cooking at home? Start Fresh Kitchen is offering two great options. One is virtual kitchen coaching (for a fee) that includes online instruction from Chef Michael Buffet, recipes, and shopping list development. The second is free online classes via YouTube or Facebook. So far, recipes and instruction have been shared for gluten-free brownies, focaccia bread, and a bundt cake that uses beets. More classes are being added each week, so keep an eye out for recipes that you're interested in.

Make Your Own Okanagan Inspired Cocktails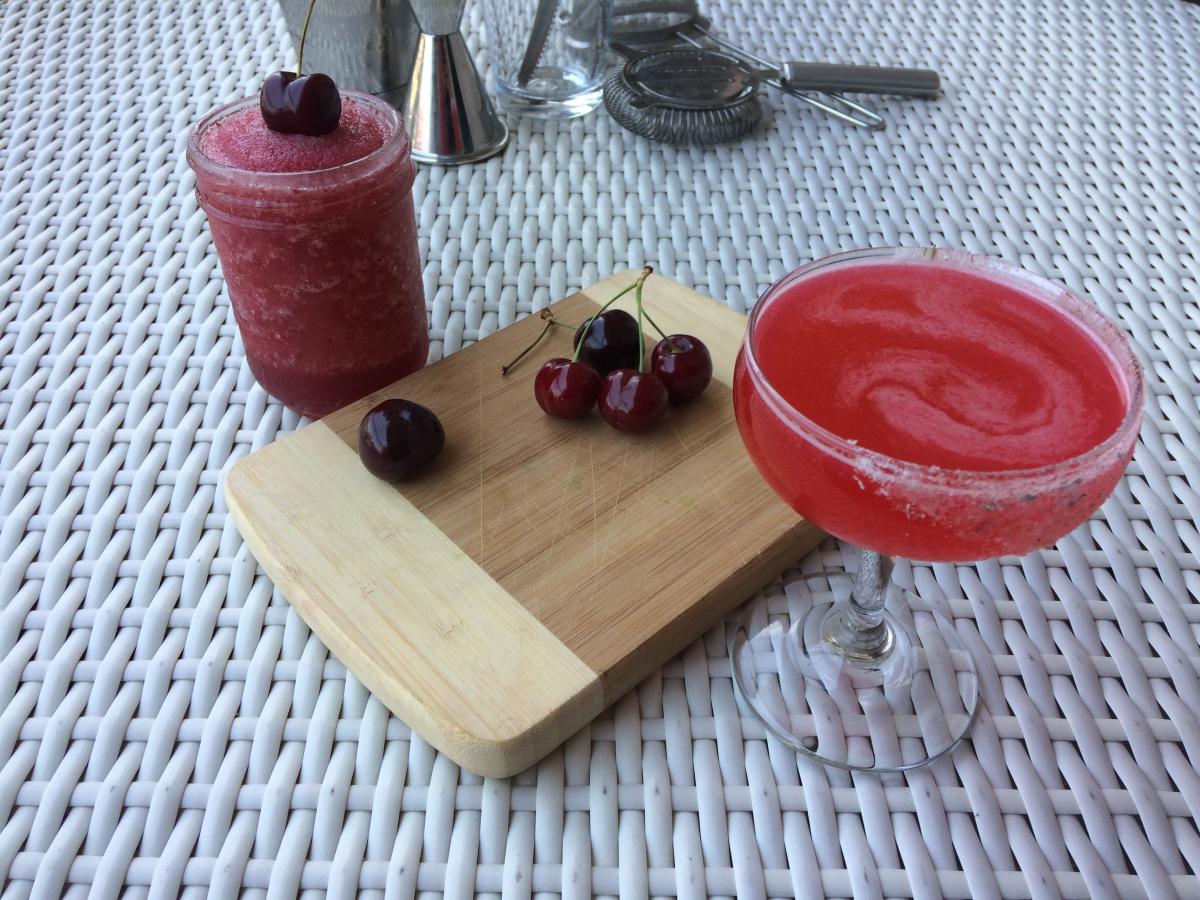 Harry Dosanj is a bit of a cocktail wizard and is known for using Okanagan ingredients when developing new recipes. Check out a variety of his ideas here and be sure to visit him in person at Eldorado Resort - Hotel Eldorado once it's safe to do so. Here's the recipe for the Cherry Drop pictured above:
Recipe
2oz Okanagan Spirits Aquavit
1oz lemon juice
.75oz simple syrup (1 cup water 1 cup sugar)
3 cherries
garnish lavender sugar rim
Directions
In a shaker add the Aquavit, lemon juice, simple syrup and 3 pitted cherries and fill the shaker with plenty of ice. Shake for 10-15 seconds and double strain using a tea and cocktail strainers into a chilled lavender sugar rimmed martini glass.
Lavender sugar rim: Add 1oz of lavender to a small pot and gently heat. Allow the lavender to cool down before adding to as much sugar as you desire and if you wish add the mix to a coffee grinder to course out thinly

Spice Up Your Popcorn
If you've visited micro bar & bites in downtown Kelowna, you're probably familiar with their delicious duck fat popcorn. While you can't visit the restaurant right now, if you can source the right ingredients, you can treat yourself while at home:
3 tbsp vegetable oil
1/2 cup popcorn kernels
4 - 6 tbsp duck fat, melted and warm
1 - 2 tbsp chopped rosemary leaves
Flaked sea salt and coarsely ground pepper
Directions: Heat the oil in a heavy bottom pan over medium-high heat, add popcorn kernels, and cover. Cook for 3-5 minutes, shaking the pan frequently until kernels stop popping. Drizzle the popcorn with the duck fat and sprinkle over the rosemary. Add salt and butter to taste.
Don't have duck fat at home? No problem! Check out the Instagram post for another tasty version. And, The Okanagan Table often has sales, so keep an eye out for their next one and you'll have the duck fat you'll need for the recipe:

Try Out Okanagan Cookbooks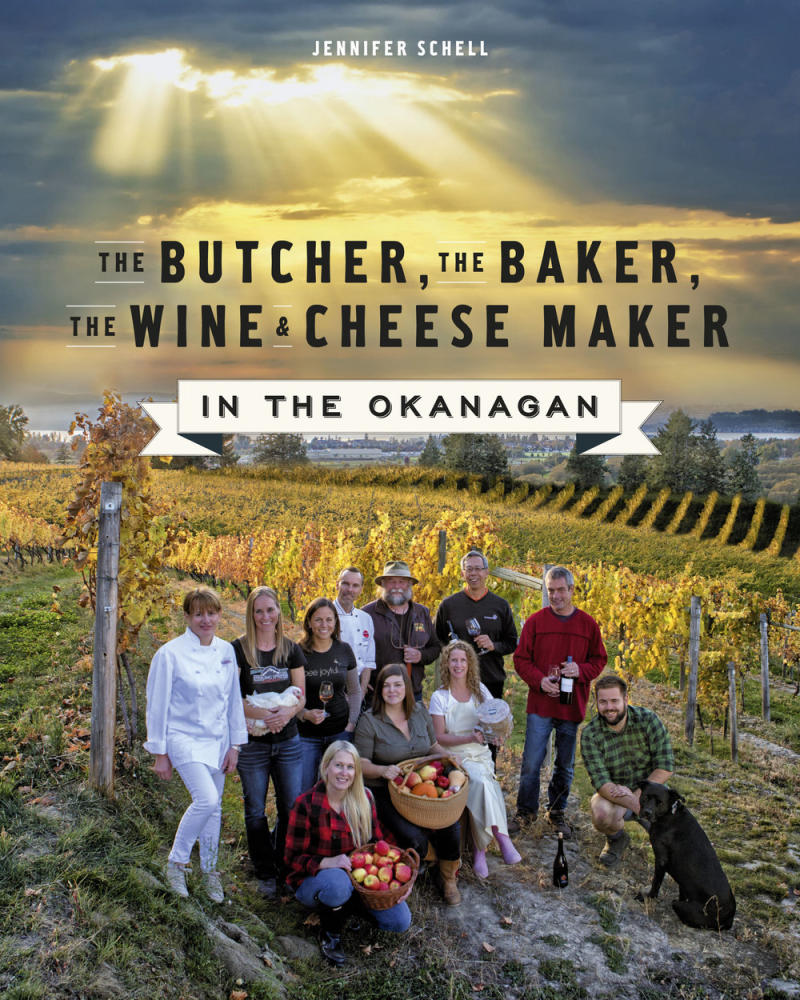 The Okanagan is known across the country for the bounty of our fruits, vegetables and, of course, wine. So, why not pick up one of these cookbooks and cook like local chefs using ingredients from our local producers.
The Butcher, the Baker, the Wine & Cheese Maker in the Okanagan by Jennifer Schell
Featuring recipes developed by Okanagan chefs using ingredients from local producers, this book brings the best of the area into full focus.
The Okanagan Table: The Art of Everyday Home Cooking by Chef Rod Butters
Sharing his passion for food with 80 recipes, many that are served at his restaurants, Chef Butters focuses on comforting dishes that feature Okanagan ingredients.
Fraiche Food, Full Hearts by Jillian Harris & Tori Wesszer
Focusing on family, plant-based recipes and stories of growing up together, Harris and Wesszer's book includes over 100 recipes sure to inspire any at-home cook.

Savour the Okanagan Later
Can't wait to enjoy all the tastes of Kelowna again when social distancing measures are lifted? Buy one gift card and use it at over 40 local businesses throughout Kelowna, Lake Country, and West Kelowna! It's a great way to support local businesses now and then see them later. Learn more about the Local Gift Card here. 
Lastly, if you're in and around Kelowna and would rather order from a local restaurant, take a look at our list of those offering take out and delivery.