In the words of Julia Child, 'if you're afraid of butter, use cream.' Dairy has legitimately been a secret weapon in the world of cooking and baking for all things flavour and moisture for generations. With the massive rise of veganism across the world, and especially of late, the science of baking is changing. After all, Julia Child also said 'a party without cake is just a meeting.'
When it comes to vegan baking, switching up the butter-free, milk-free, egg-free game is not as simple as a straight-up vegan substitute (or three). That's why vegan baked treats have had a bad rep for being a dry and crumbly mess.
Here's a little salute to 6 local places that rise to the vegan baking occasion oh-so-well. Even non-vegans like myself find them delicious, too (and obviously, I tried them all):
Cheesecake – a denser kind of mousse-like dessert that's rich, velvety, a tad savoury, creamy and, well, made with cream cheese (hence the 'cheese' in cheesecake). Honestly, you wouldn't know that this version was made without the star ingredient of cream cheese. This takes me back to when I first devoured it way back when at Brian Skinner's old stomping ground, The Acorn, in Vancouver (before Kelowna became his home). Made with a cashew main layer that's super smooth and literally melt in your mouth (that's because the cashews and coconut oil are emulsified together), crumbly almond crust (for a little amped up nut-on-nut action), then topped with seasonal Okanagan fruit - it's so, so good. If you're only a little peckish, you can try the cheesecake bites on their Happy Hour menu (or just take the actual dessert home after devouring lunch like I did, for future consumption).
Dark, rich, nutty and gooey – the brownie at Bean Scene has been vegan for years now. Available all the time across all their Kelowna locations, it's a good pick-me-up to complement your daily caffeine-needs. I like having one on hand during my adventures for a sugar kick.
Sorbets are like the underrated middle child, up against the golden child of gelato or ice cream (I'm a middle child and like underdogs, though). The thing I love about a well-made sorbet is that they're (usually) vegan and it doesn't have to try; they're great just by being themselves. At QB Gelato, Victor rotates his selection based on what's in season or preserved to give us a little Okanagan sunshine all year round.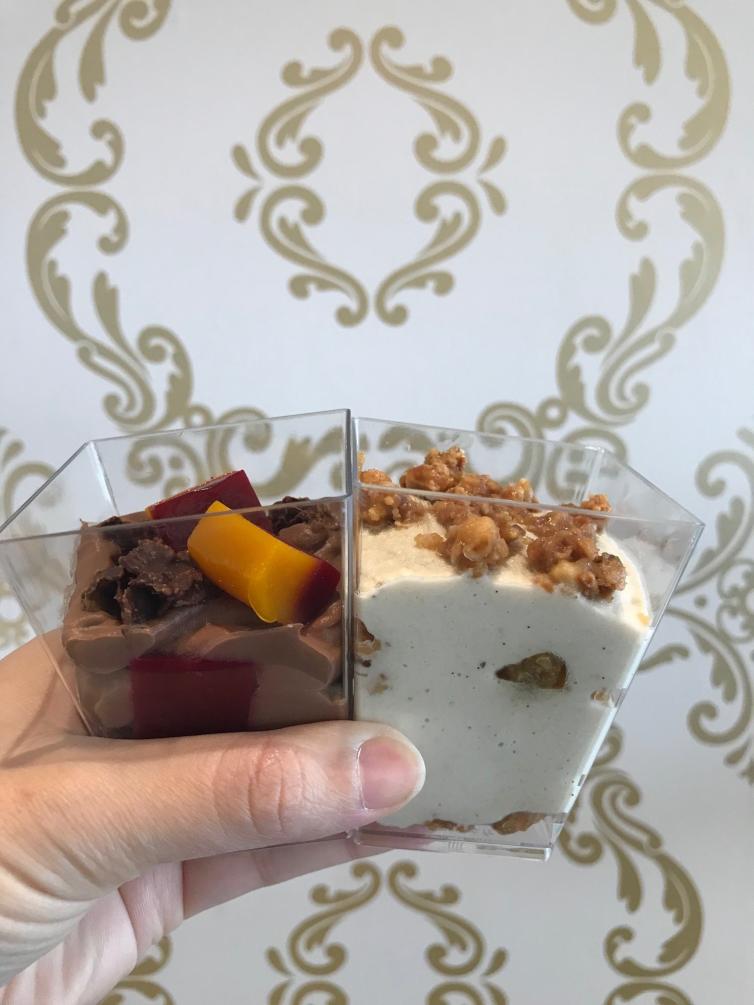 Sandrine also has her sorbets available at her shop, plus two new vegan mousse cakes in the freezer, too – one that's dark chocolate, made with tofu and textured with a chocolate and cornflake crunch, and the other, a mango and raspberry jelly with apple cake. Sandrine's recipe testing has been an ongoing process, especially because she had to play with ingredients that she wasn't as used to, so that she could create something that was interesting flavour wise but not too sweet. In Sandrine's words, "apple compote, agar-agar, and tofu became my friends."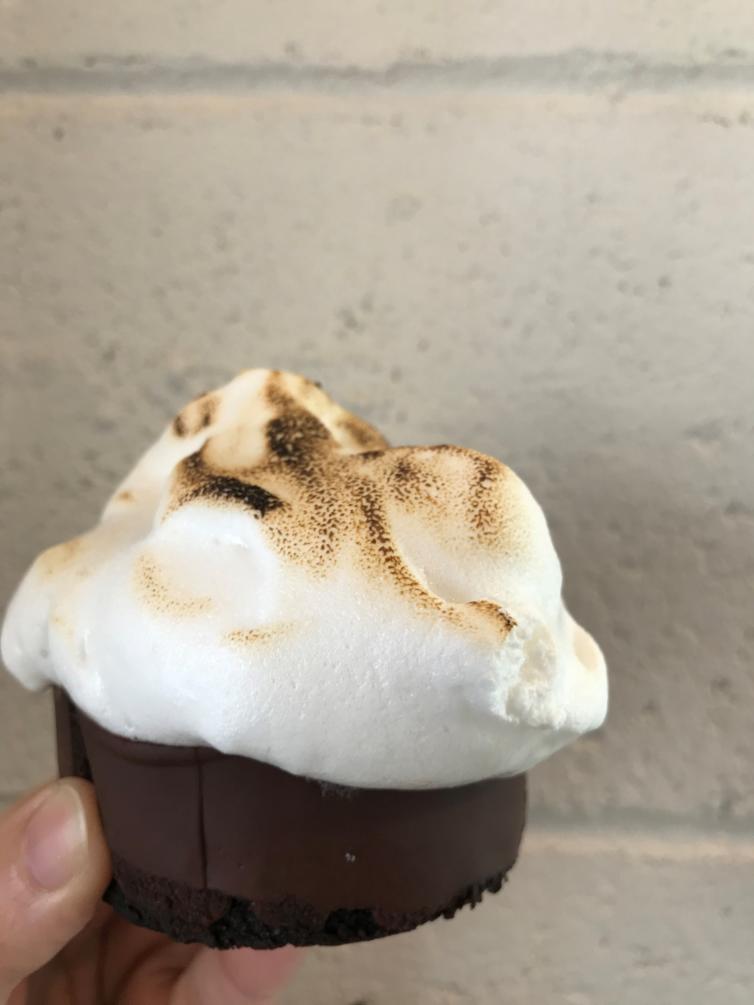 If you think vegan baked goods are dry and crumbly, you probably haven't had one that's been made with the right fat (or the right amount of fat). That's probably why the team at Rustic Reel opted for all the fats for this recipe – a mix of plant-based margarine, coconut oil, and soy.
This dairy-free/egg-free cake is every bit as gooey as it's non-vegan cousin and topped with a chickpea 'aquafaba' meringue (you pretty much take the chickpea brine and whip it like egg white) that'll mess with your mind like egg white (but it's totally vegan).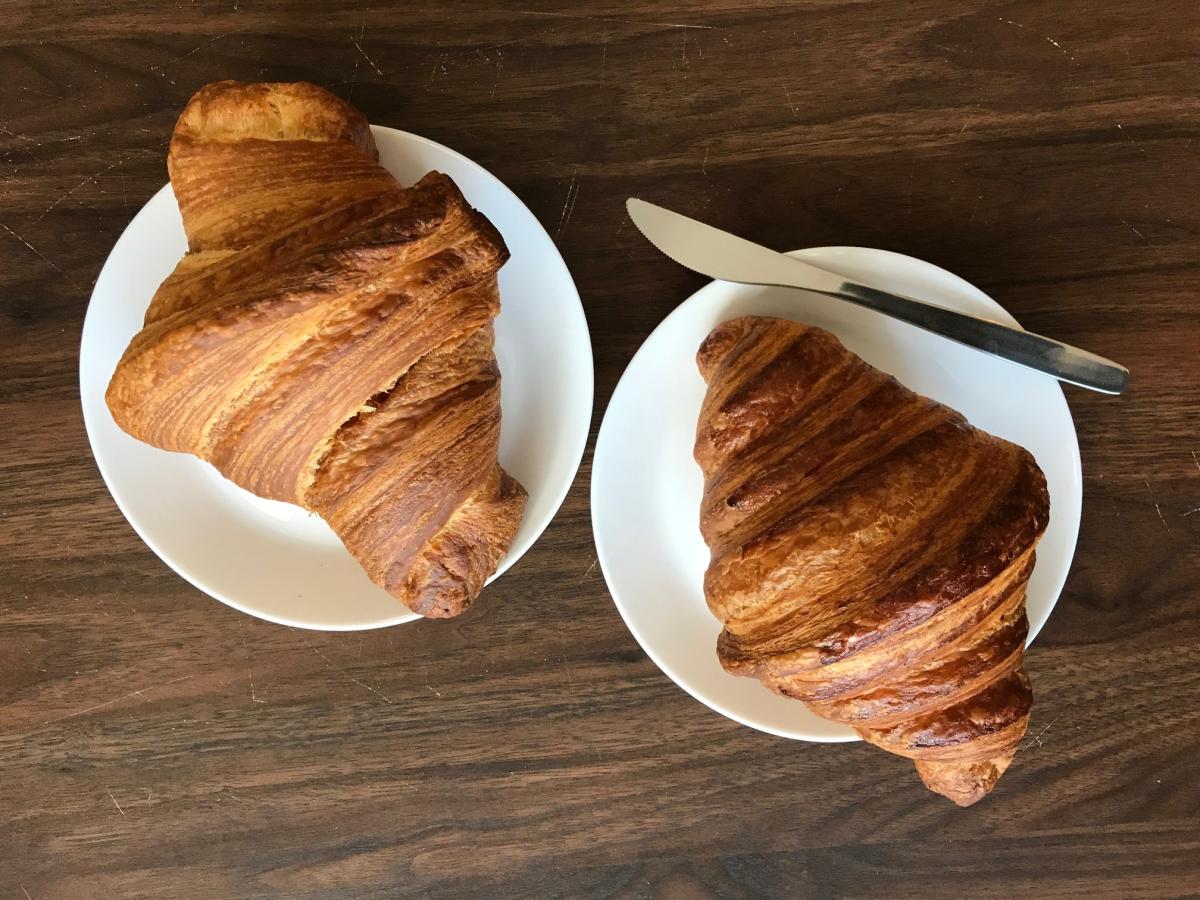 Let me start by saying pastries are a legitimate way to eat dessert for breakfast.
When it comes to the best flaky, messy croissants, butter, and lots of it, is the key ingredient. In my mind, Karat just did the impossible – switching up the animal fat for coconut butter. Just look at it [insert dramatic miraculous sound effect as you marvel].
I tried their vegan version side-by-side to their butter-filled version and it stood up. Obviously, it didn't have as much complexity or savoury notes because of the lack of butter, but this is impressive and legit. Take a bow, Julian and team. You should probably try it for yourself.
So, there you have it, sweet vegan goodness that you may not have even known was vegan.
Happy eating!