I love to find artwork in hidden places. I sometimes take a wrong turn or two and am pleasantly surprised by the artwork that I find. It may have been there for a long time, but when I stumble upon it feels like I found it. Here are some of my favourite artwork "finds" in Kelowna.
Bankhead Park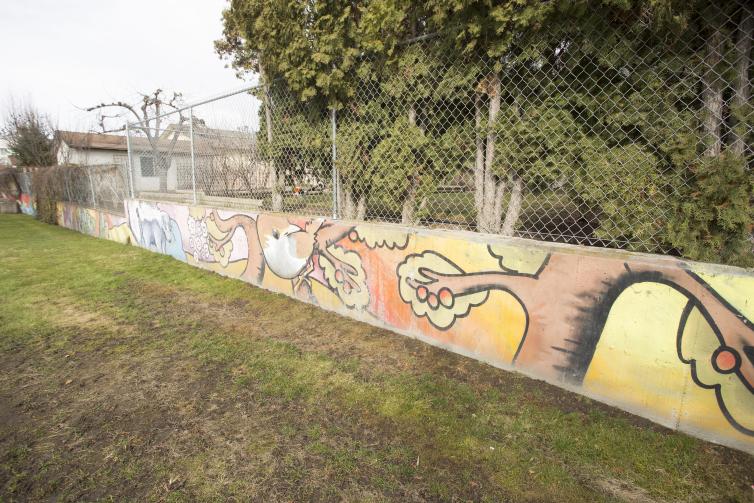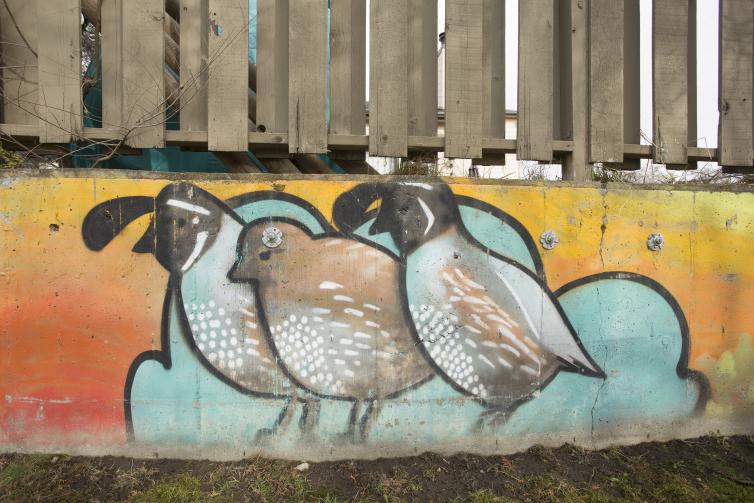 The murals on this stretch of wall have been around for as long as I can remember. A fun pop of colour to add to the charm of a nice little park.
Location: 1400 Bankhead Crescent, Kelowna, BC

Ben Lee Park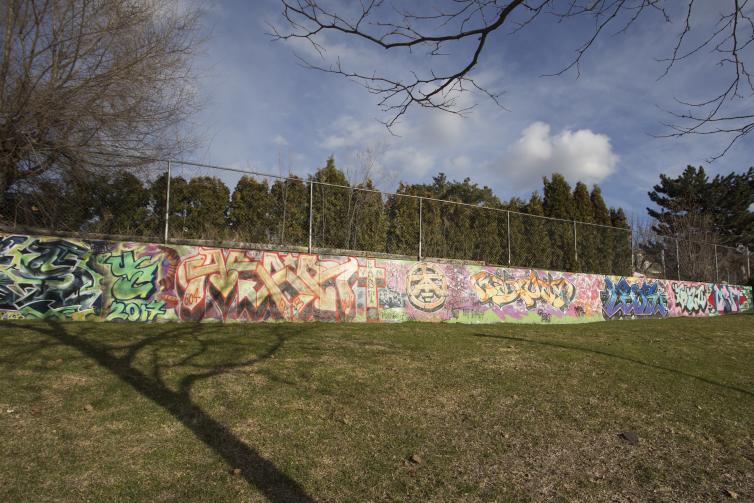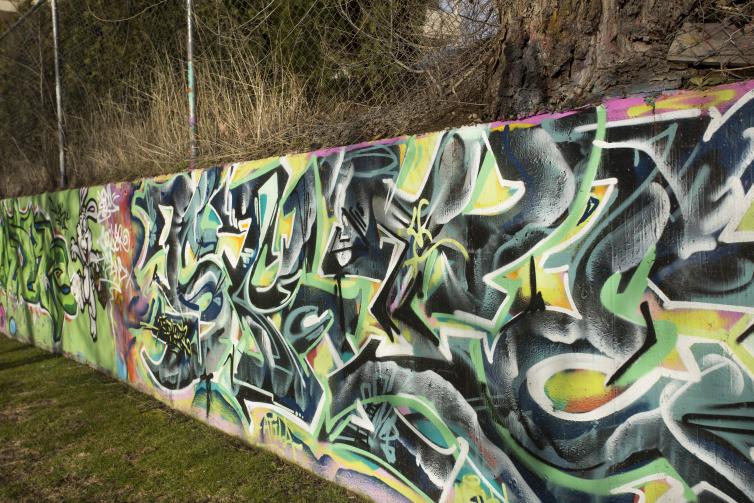 This ever-changing wall at Ben Lee park adds some cool edge and a complimentary piece to the skate park. If you get there at the right time, you might even catch a glimpse of someone adding to the wall when it's time for a change.
Location: 900 Houghton Road, Kelowna, BC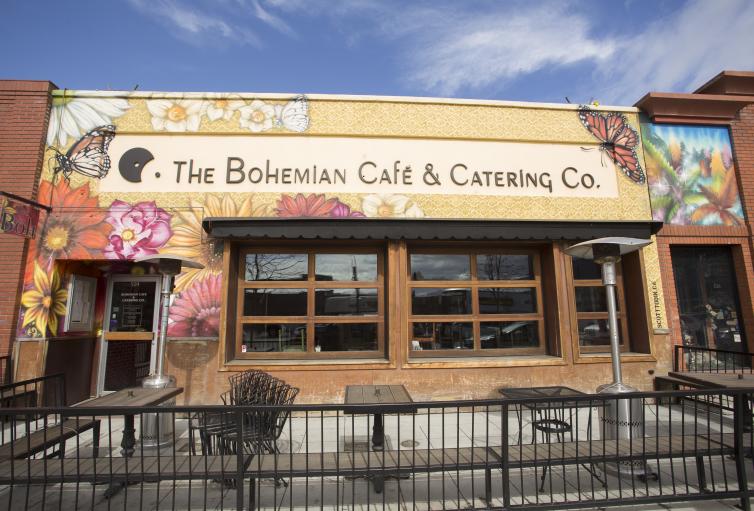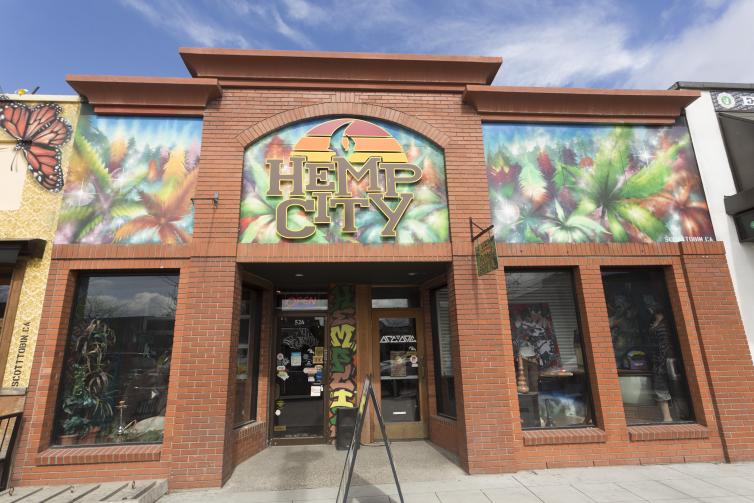 A great couple pieces along Bernard Avenue at one of Kelowna's best breakfast spots and a funky hemp shop next door. Art by Scott Tobin, who has a beautiful portfolio at www.scotttobin.ca.
Location: 524 Bernard Avenue, Kelowna, BC

Fripp Warehouse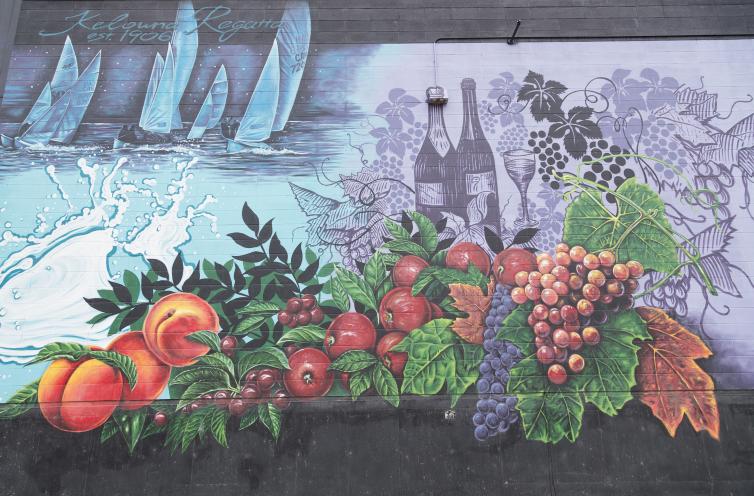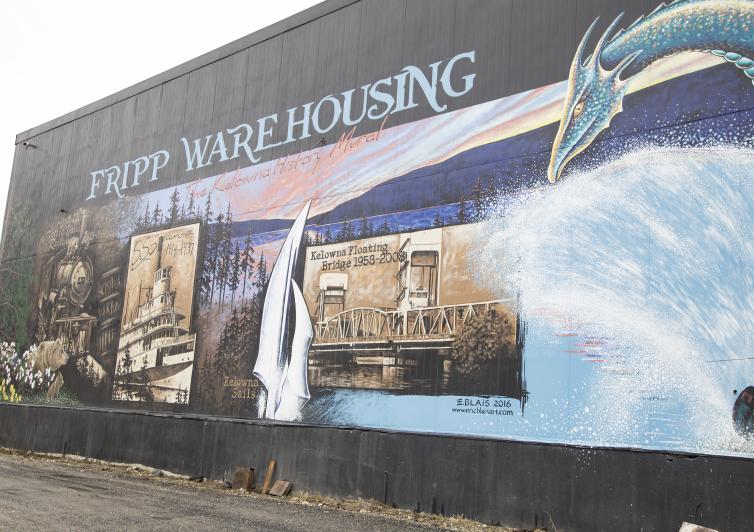 Certainly, the largest and most "Kelowna" looking piece. This beautiful mural gives a great picture of the history of our city, along with a great Ogopogo, and a cool Kelowna Rockets tribute. Worth a quick detour to see. And while you're there, stop in at Okanagan Street Food for some delicious comfort food!
Location: 975-1015 Crowley Avenue, Kelowna, BC

Don't Look Down Tattoos and Piercing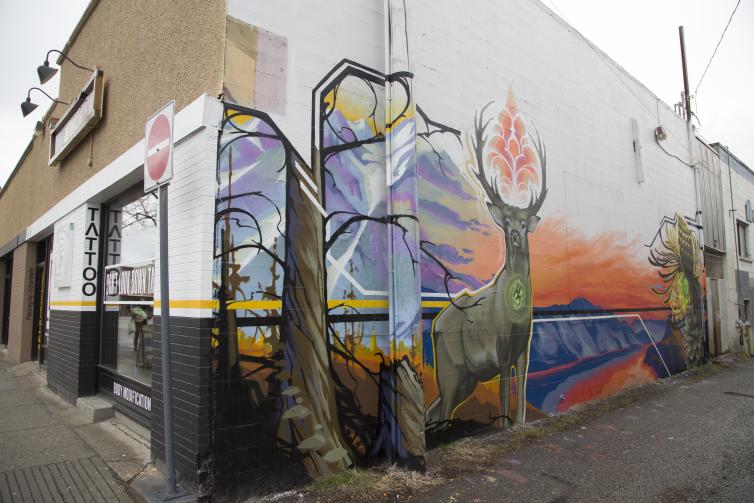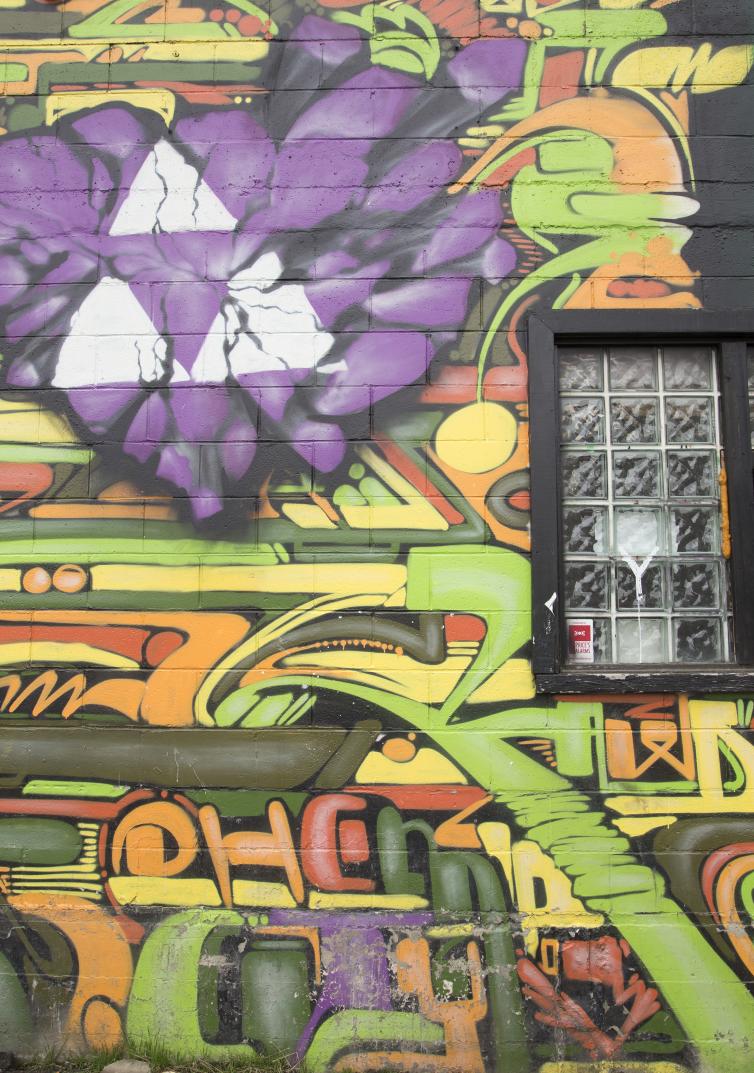 A beautiful piece in an alley on St. Paul Street, on the back of Don't Look Down Tattoos and Piercing. This masterpiece was made by Lars A. W. You can check out his day job work on Instagram as @lawtattoos.
Location: 1484 St Paul Street, Kelowna, BC

DunnEnzies Pizza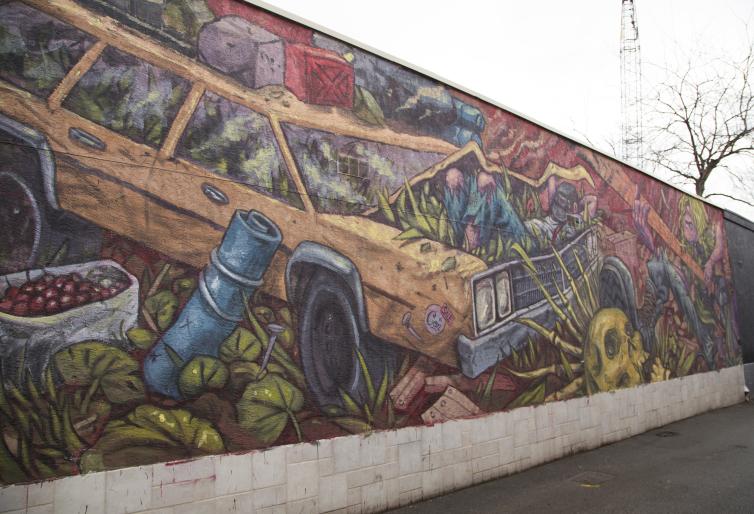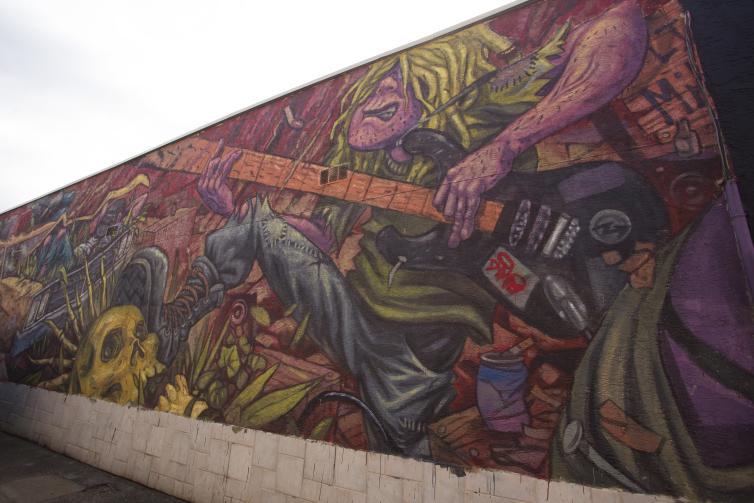 This rockin' scene has been a mainstay downtown with a funky look that's different than the rest.
Location: 1559 Ellis Street, Kelowna, BC

Film Factory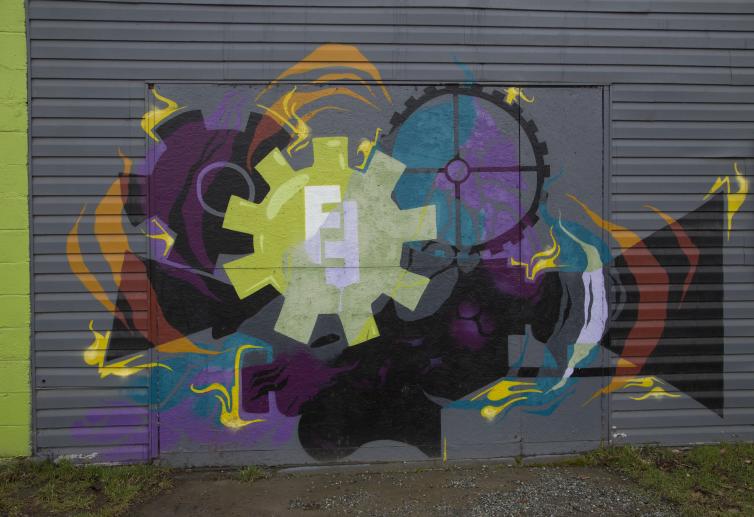 A cool piece in the industrial area of downtown (hint - usually where the best street art is!).
Location: 1126 Richter Street, Kelowna, BC

Kettle River Brewing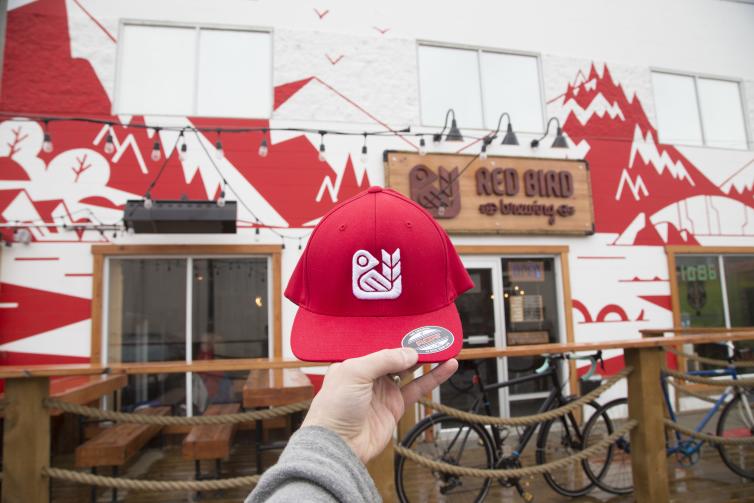 Red Bird Brewing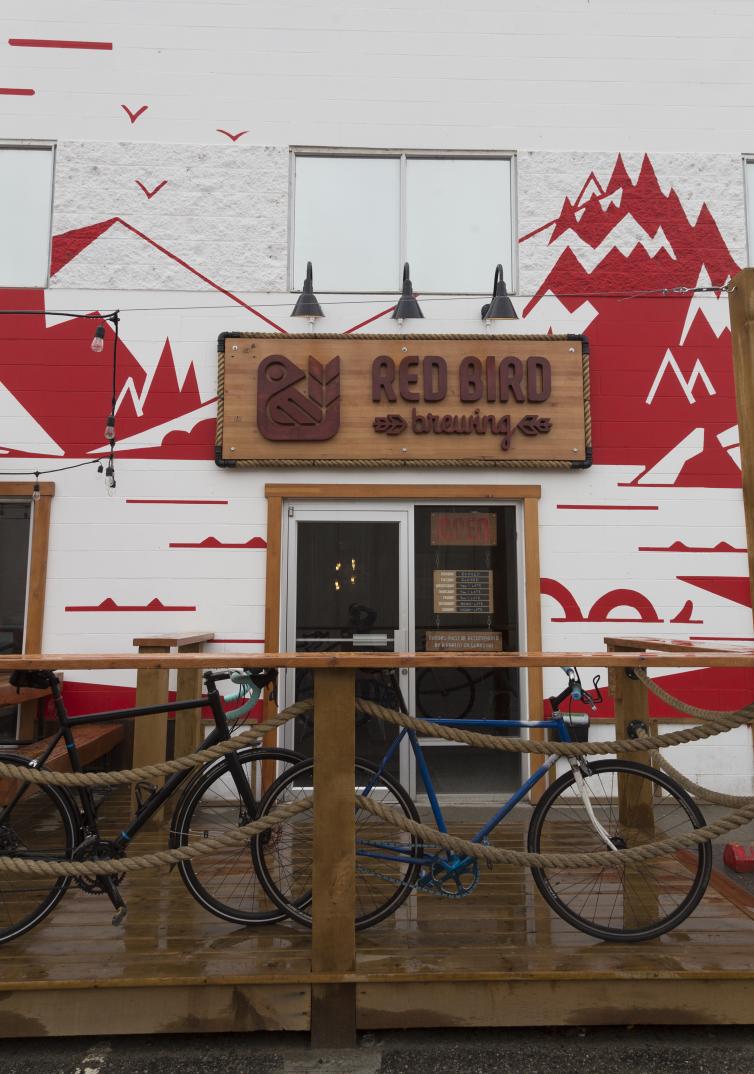 Red Bird Brewing
Two great spots to soak up some sun and have a pint, while admiring the murals.
Locations:

Knox Mountain Market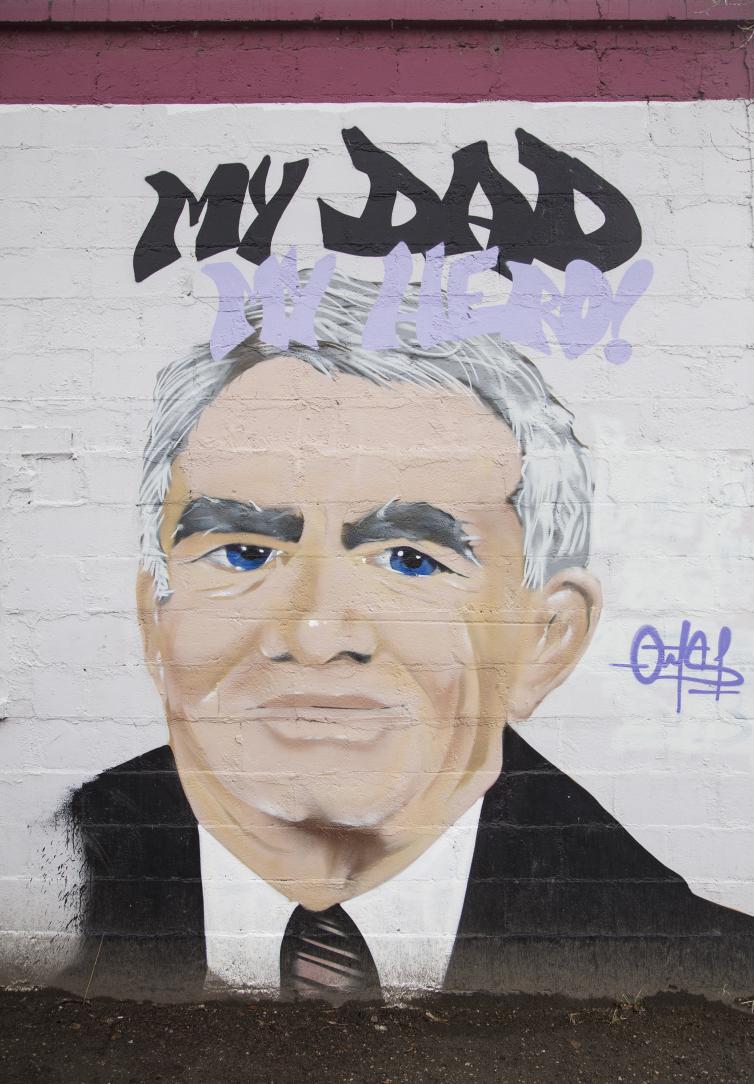 This portrait is a work of art for a daughter who loves her dad. A cool spot to check out on your way up to Knox Mountain.
Location: 857 Ellis Street, Kelowna, BC

City of Kelowna Parks Building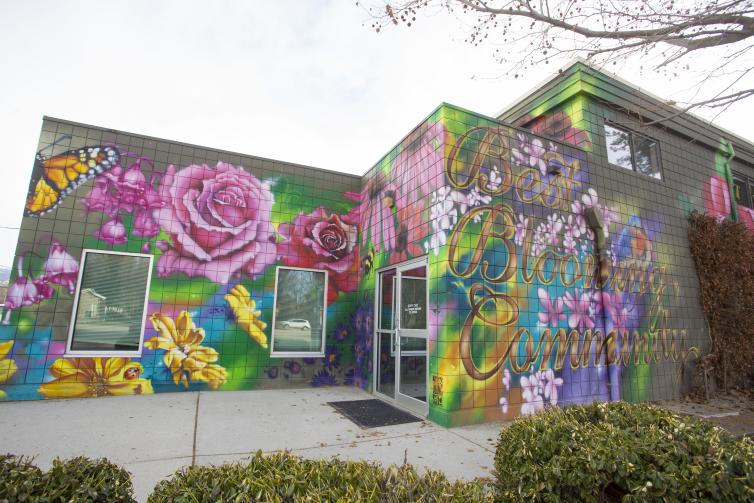 Some beautiful art, again, by Scott Tobin.
Location: 1359 K.L.O. Road, Kelowna, BC

Rutland Convenience Store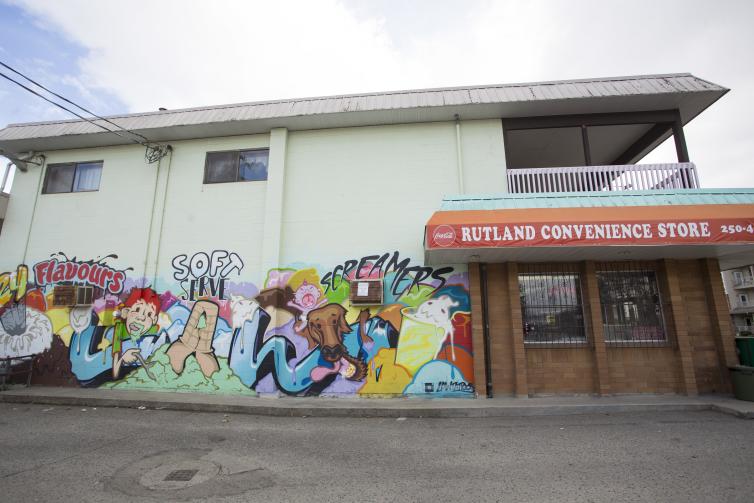 A crazy colourful piece at a spectacular spot for some soft serve or a screamer after a swim (or workout) at the YMCA in Rutland.
Location: 885 Rutland Road N, Kelowna, BC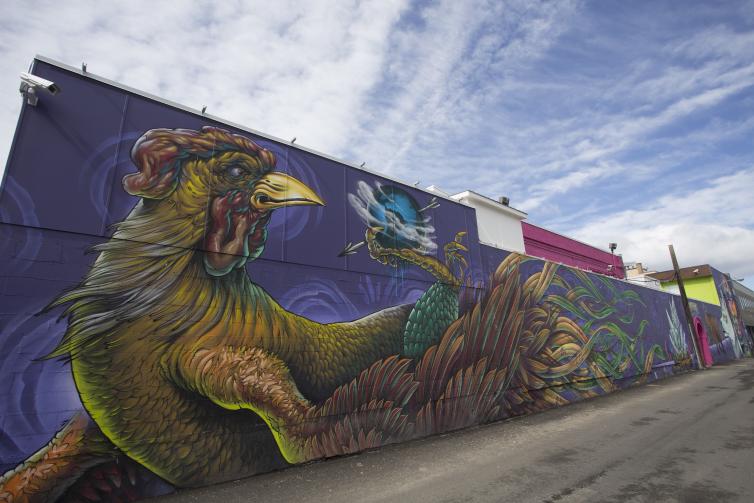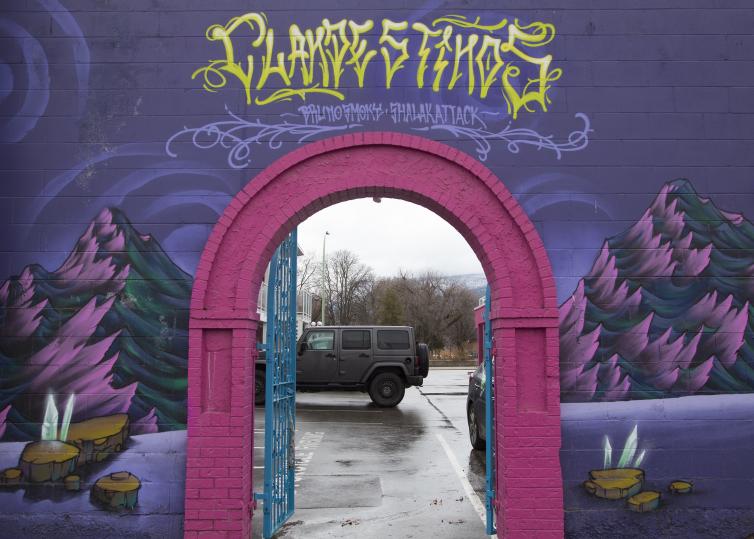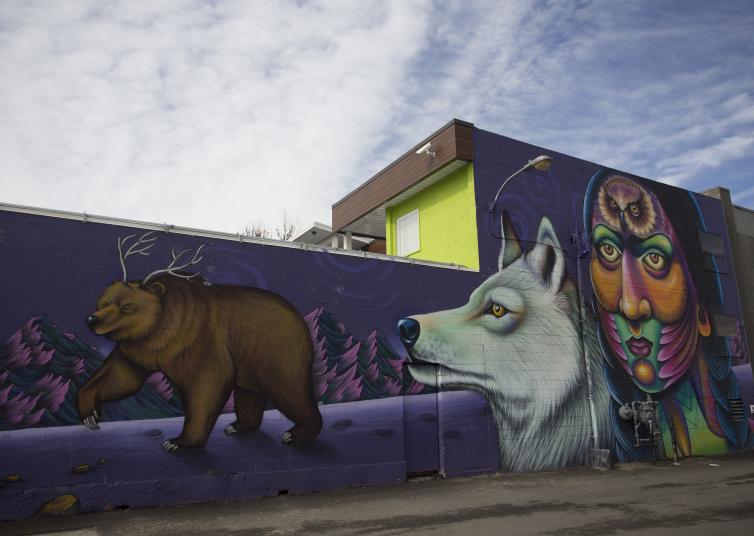 This alley between Leon Avenue and Lawrence Avenue perfectly compliments the funky vibe of Hotel Zed and it's bright colors. I had the pleasure of watching the artists work on this piece. You can follow them on Instagram @shalakattack or at www.shalakattack.com.
Location: 1627 Abbott Street, Kelowna, BC

Sapphire Nightclub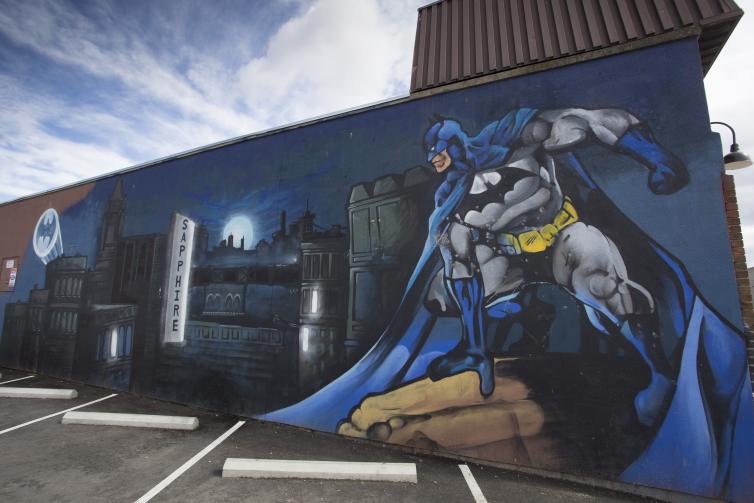 Batman keeping on eye on the streets.
Location: 238 Leon Avenue, Kelowna, BC