Chef Michael Buffett has been an amazing new addition to our local food and farm scene in Kelowna. With a strong history of running high standard kitchens in Alberta, Michael decided to go west to follow a dream. The idea was to create a non-profit farm and garden atmosphere to educate and provide those in need with life skills including the tools to grow food. He was gifted some land off of Gordon Drive last year and went to work, preparing the soil to be planted.
That garden project is thriving as is the second phase of the dream:  a catering kitchen business/cooking school that would provide fun classes for the public to learn from as well as educational classes to inspire those in need to enter the culinary profession. And, you guessed it, this kitchen sources from the farm. Start Fresh manifesto: "We aim to inspire people to grow and cook fresh and healthy foods, and to build a stronger community." Love this guy!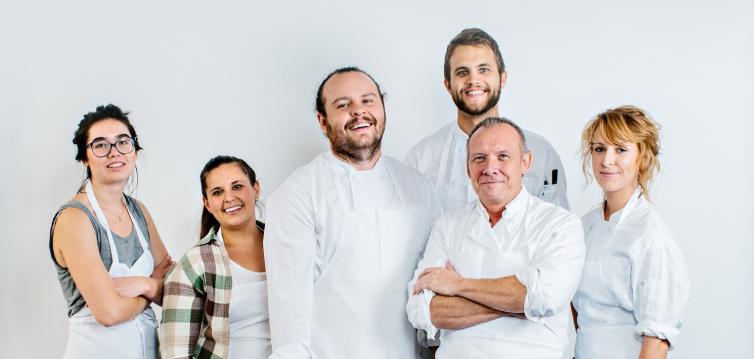 Micheal and his team are now offering cooking classes as well as Sunday Suppers which have been a huge hit with locals and visitors. Foodies love the opportunity to partake in a cooking class when travelling and the themes of the Sunday Suppers is uber local with some events happening actually at the farm being featured. Here are a couple of upcoming events to check out.
Calling all pasta lovers! Do you want to learn to make fresh pasta by hand? This workshop will show you all the tips + tricks to turn you into a regular pasta aficionado. We'll share our super delicious and easy pasta dough recipe, plus the secrets to making all those pasta shapes you love. Learn to knead, roll, and cut pasta into fettuccini and fill perfectly delicious ravioli. And no pasta is complete without a trusty homemade tomato sauce. Bring your friends for a night of fun filled pasta and wine!
Consider this your official welcome to the Slow Food Movement! The benefits of sprouting and fermenting for health are full force— and your body + your taste buds will certainly thank you.
Come in for a comprehensive class, designed for newcomers to the fermentation world. Learn just how effortless sprouting and fermenting from your kitchen counter can be, and sample delicious ways on how to incorporate these probiotic-rich foods into your daily life. We will demonstrate seed sprouting, and also how to cook up dishes like Sprouted Chick Pea Hummus, Sauerkraut, Kefir, and Kombucha. Everyone will leave this class with a mason jar of sprouted greens and a belly full of healthy goodness.
Stay tuned for details on a Garagiste Wine Dinner series featuring the small lot winemaking stars of the Okanagan – coming soon.
Start Fresh Kitchen is at 106 - 1708 Dolphin Avenue, Kelowna, BC.
Read more about the projects here and check out the cooking classes: startfreshproject.com
---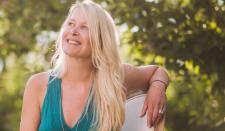 Jennifer Schell is a writer, editor of BC Food & Wine Trails Magazine and internationally award winning author of three cookbooks titled: The Butcher, The Baker, The Wine & Cheese Maker. Born and raised on an orchard in East Kelowna, Jennifer's family roots run deep in agriculture. An advocate for all things local, she focusses on shining the spotlight on the people of the food, wine and farm scene.