April is #BCWineMonth and spring release time in wine country, so the buzz is palpable! After the long winter, winophiles will now be rewarded for their patience with news of the fabulous new vintages making their debut on the wine scene. But here is a secret you may not be privy to…
Did you know that many wineries have special wine offerings that are ONLY available in their wine shops?
Amazing, exclusive wines are shared with those in the know (like you).
Avoid FOMO and plan a trip to Kelowna to scoop your favourites before they are gone!
Wine shops to hit on your tour de force starting in West Kelowna, then Kelowna, then Lake Country (reverse if you're coming from the other direction):
2017 B.M.V. Riesling - Ooh, a new Collector Series Riesling that is fully barrel fermented.
2017 Lucy's Block Rosé - Pretty, pink and delicious – a unique and elegant blend of Pinot Noir and Pinot Meunier.
2017 Riesling Lab - A wine geek favorite, made from the "hard pressings" (when they press a little harder into the grape skins to extract a more textural juice) of a handful of parcels of their prize Riesling blocks, with native yeast ferments in old, French oak barrels, giving the wine a layered combination of flavours and texture. (That was geek speak)
2017 Tantalus Rosé Magnums - The big gun. The wine that will make you the hero of every summer party this year: The big ass bottle of delicious Tantalus Rosé! Limited quantity – get two.
(Release May 1)
2017 Platinum Block 1 Pinot Noir Rosé – So pretty! A Provencal style and a hit with those who ONLY drink rosé that is 'the right colour'- this is a big award winner.
2017 Ehrenfelser - A rare varietal with only a few BC wineries make it, this is an aromatic bomb of a wine that has legendary status with its fans. It has been referred to as 'fruit salad in a glass' making it very Okanagan Valleyish. Limited cases produced this year and the price is amazing!
2017 Social White Blend (68.3% Riesling, 28.4% Gewurztraminer, 3.3% Muscat Canelli). This much-loved wine is delicious all year round and pairs beautifully with Okanagan life (super social and loves a good pool party). It is available now and sells out every year! Hurry!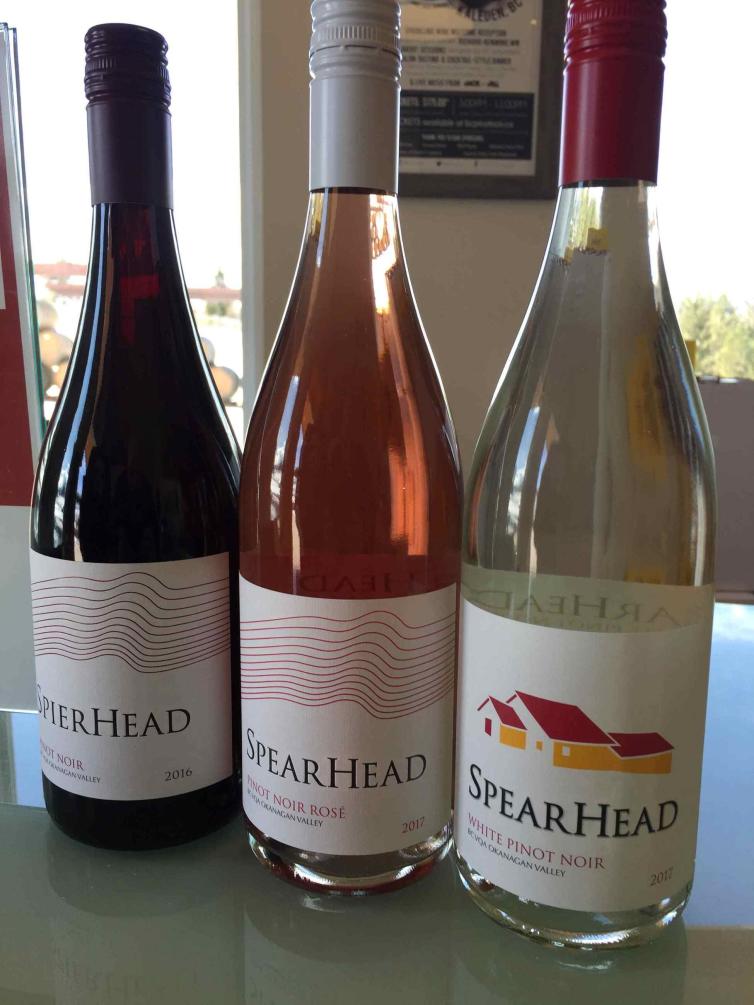 Pinot Noirists will thrill at the opportunity to buy the 'Pinot Trios" which are wineshop exclusive! An amazing prize to take home to taste and share with friends! (or not share maybe…).
Three choices:
#1 (New) White Pinot Noir, Pinot Noir Rosé & Pinot Noir (white label)
#2 Three different single vineyard Pinots
#3 A vertical of Cuveés!
Sandhill has just released their 2016 White Label Syrah, and 2017 Rose. Looks for them in their wineshop starting this Friday April. 6.

More activities to check out this spring in Kelowna: