During the holidays, we like to spend as much time with the kids outside as we can. The mild temperatures in Kelowna make it perfect for outdoor family adventures. 
Play at the Beach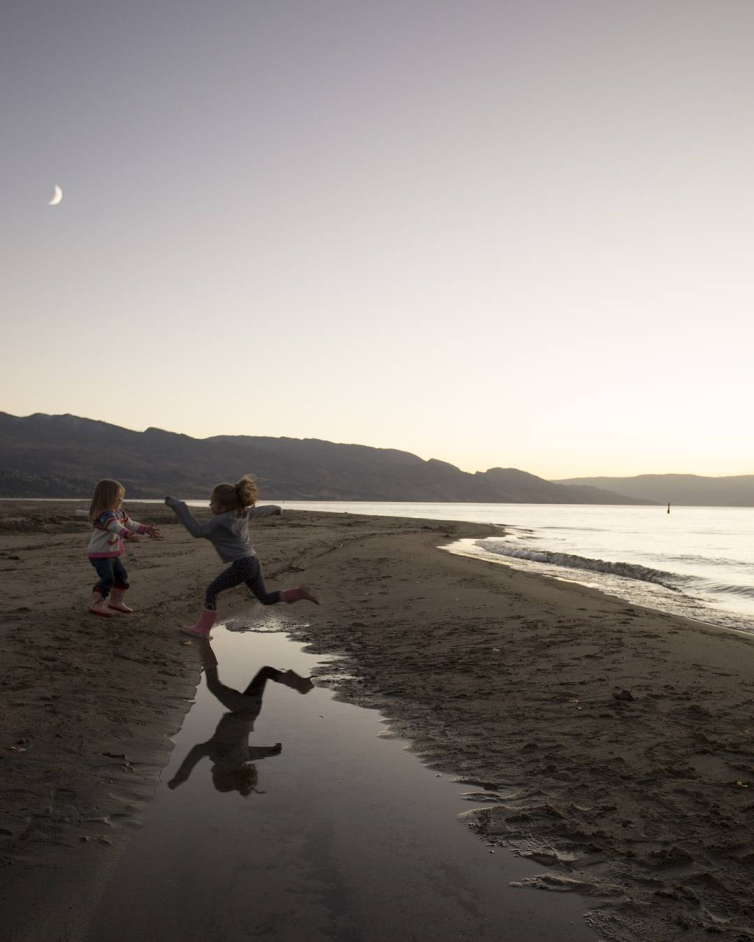 It's still a bit early for most to swim, so the beaches have lots of space for running and playing. Our favourites include Sarsons Beach, Gyro Beach, Kinsmen Park and Rotary Beach because they each have playgrounds for the kids.

Mountaintop Sights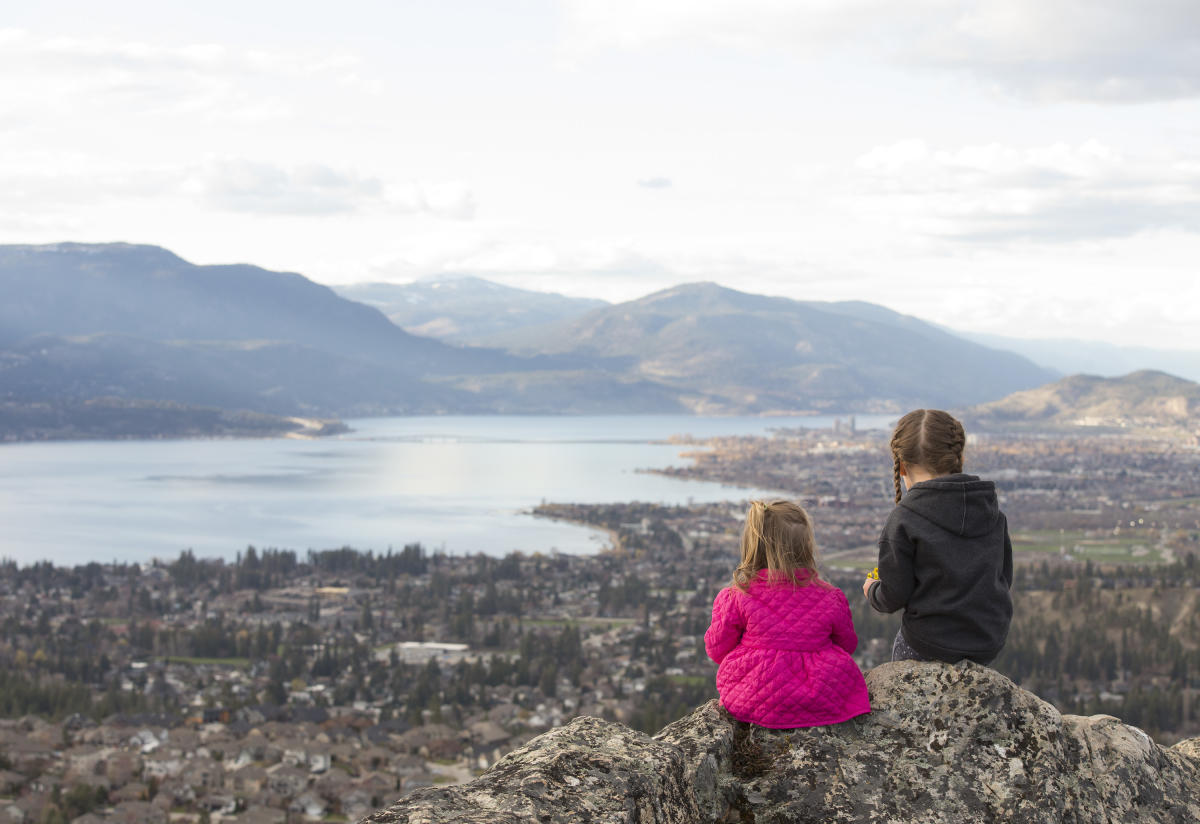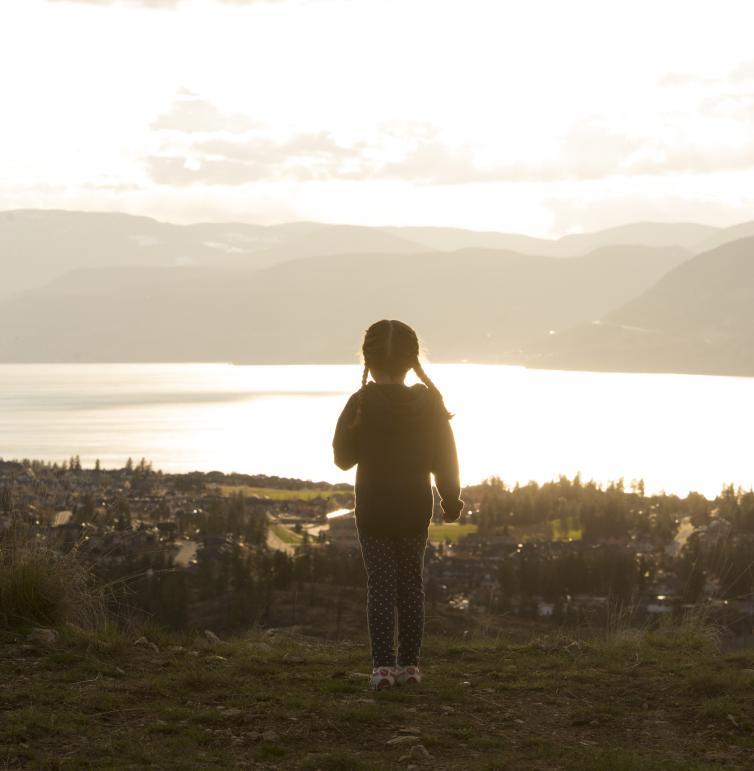 If we're not lakeside, we're heading to a view spot. For easy vehicle access, kid-friendly trails, and awesome city views, our favourite family mountain tops include Kuipers Peak and Dilworth Mountain. 

Explore Downtown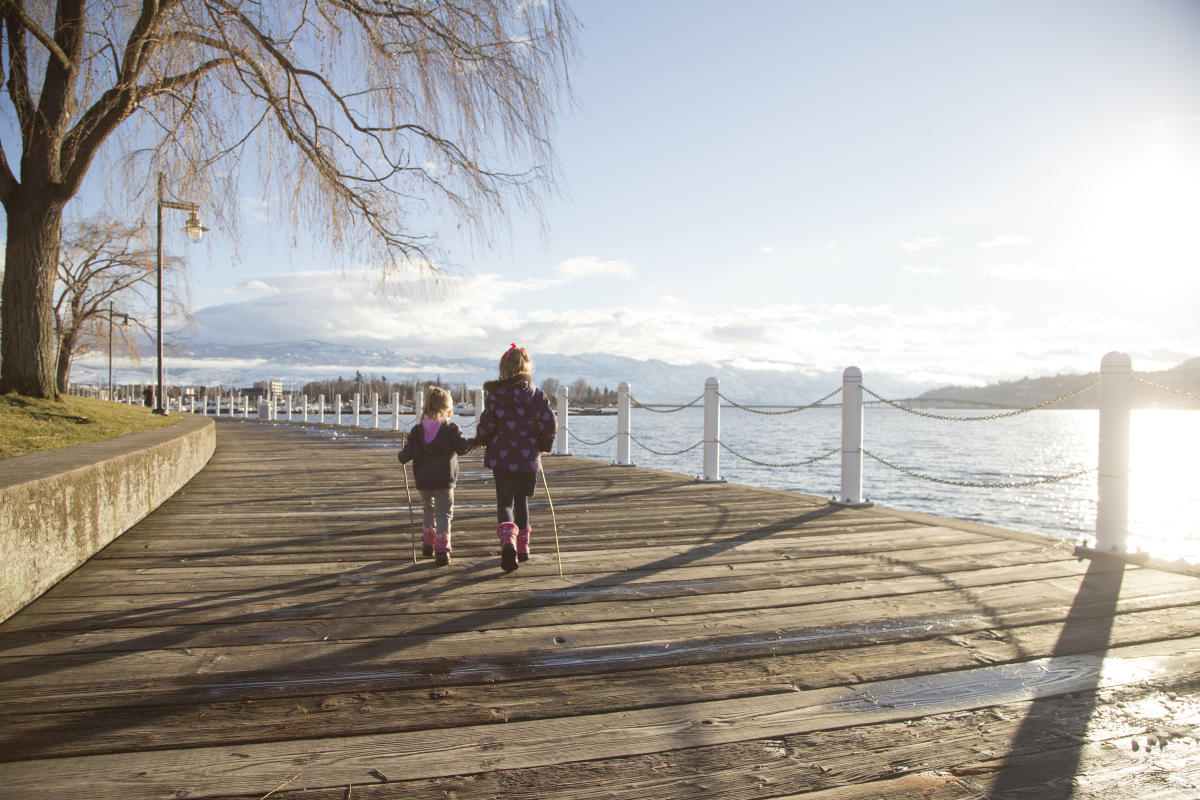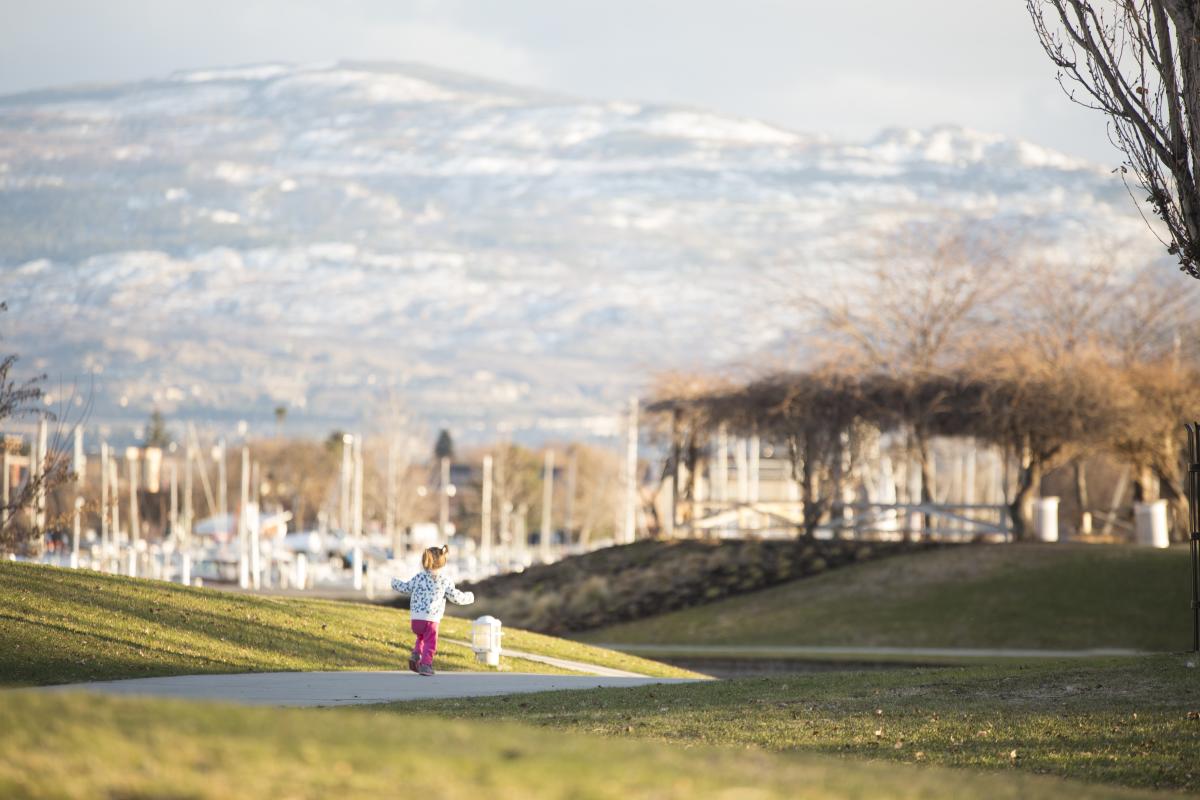 The girls love spending time downtown. We can explore and play for hours, so luckily there are plenty of spots to grab drinks and snacks along the way. We usually stop for a visit with the Ogopogo in Kerry Park, walk Downtown Marina's pier and then make our way down the Waterfront Boardwalk and play on the grass and check out the waterfalls and pathways in Waterfront Park.