These days, it's easy to get sidetracked and lose focus on all the sustainability efforts that we had put in place prior to the start of the COVID-19 pandemic. Though we are faced with uncertainty about the return date of large meetings and conferences, we cannot forget that when we are able to gather in large groups again, we are still facing a climate crisis. To reconvene, sustainably, we need to consider our choices and their impacts on our event attendees, the host venue, and the community that welcomes us. The gifts we buy for speakers, the food we order for delegates, the tours we book for activities, and the people we partner with to deliver the critical event components are all choices we make that have long-lasting impacts on the community, and the world around us. 
Thankfully, hosting sustainable meetings is easy in Kelowna, where finding the right suppliers to meet your goals and objectives is a simple and stress-free undertaking. Just ask the organizers of the Global Sustainability Tourism Council, who will host the international conference in Kelowna in the fall of 2021. 

Getting from A to B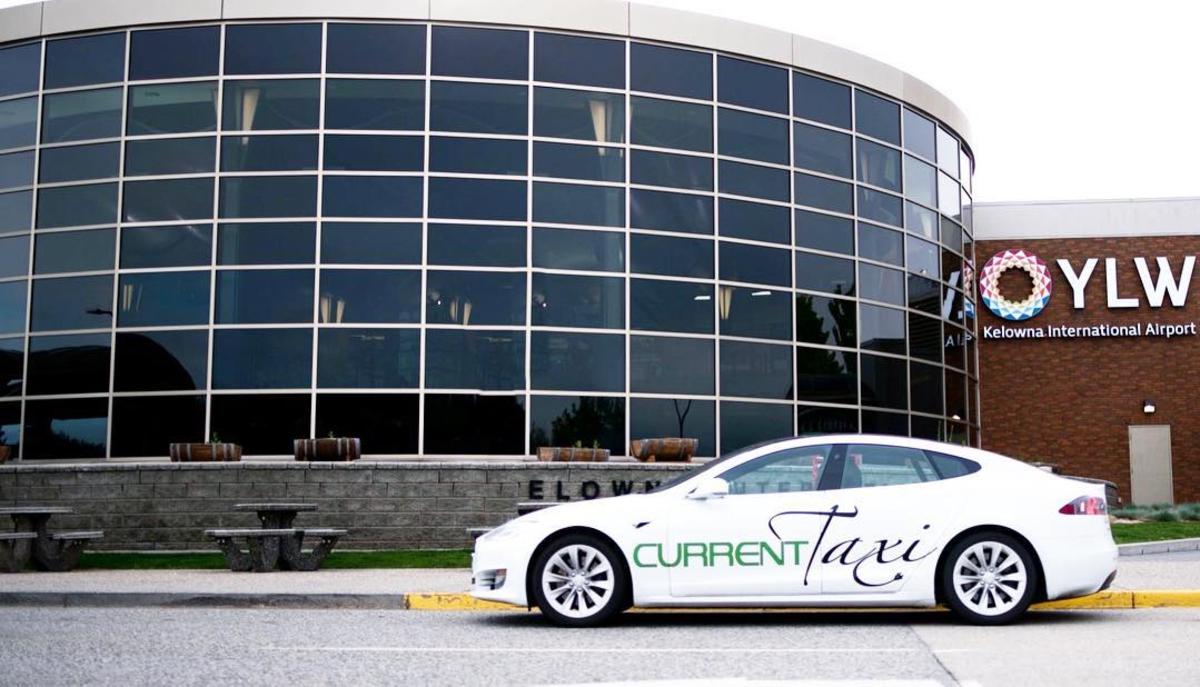 Photo by: Current Taxi
Making the right choices starts from the moment your delegates arrive in the host city, so it only makes sense to consider their transportation requirements. 
Kelowna's International Airport (YLW) has been tracking their emissions since 1996 and achieved its Airport Carbon Accreditation in 2018. They have implemented several policies with an eye to reduce their carbon footprint and were one of two airports to participate in the WestJet Required Navigational Performance Project that helped pilots navigate into YLW from a higher altitude and glide in to reduce fuel consumption and noise pollution.
Once you have arrived in Kelowna, delegates can make their way to the city centre via Current Taxi and their zero-emissions, Tesla fleet of vehicles. The brainchild of seasoned hotel professional, Dale Conway, Current Taxi has changed the transportation landscape, offering clean, environmentally-friendly, professional taxi services at competitive prices. 

Going above and beyond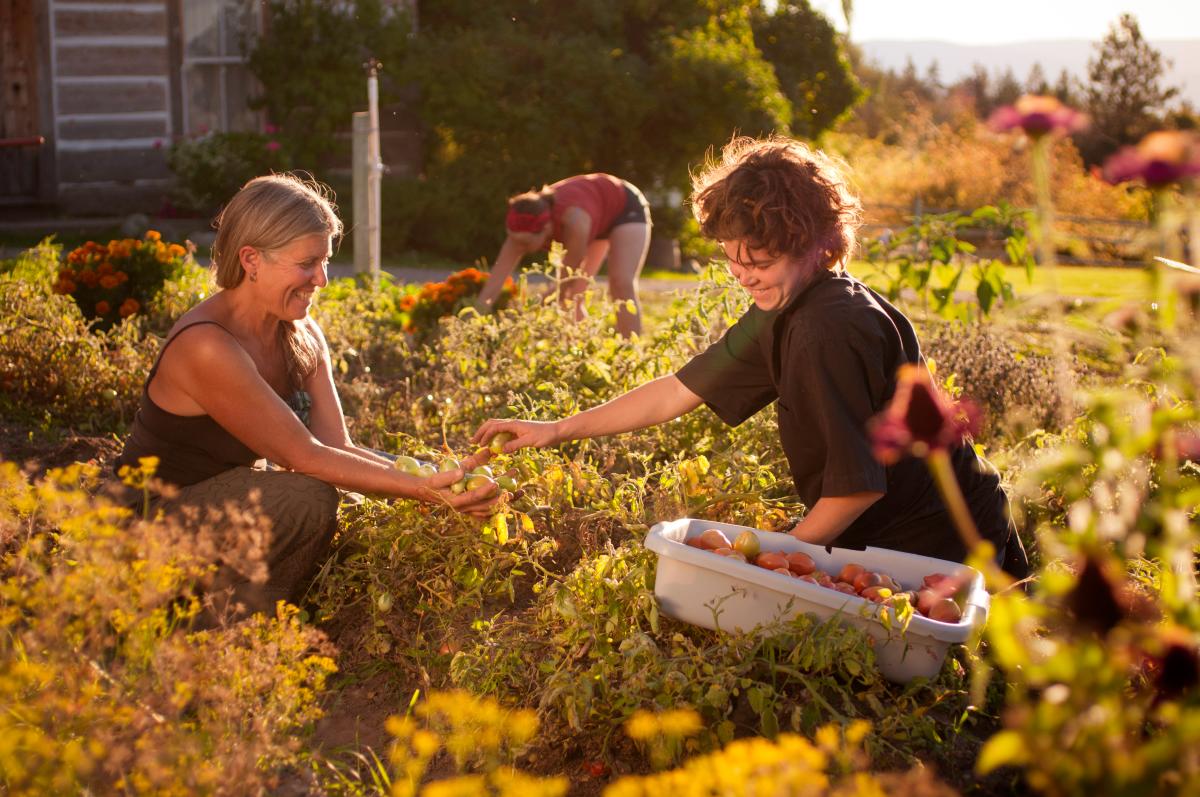 Summerhill Pyramid Winery's Vegetable Garden. Photo by: Jose Antonio Lopez
Keeping sustainability top of mind is woven into the operation plans for most Kelowna businesses. They know they cannot be truly successful if they don't factor in the health and wellbeing of the world and community around them. However, if you are looking to select venues and suppliers with extensive sustainability programs, look no further than the businesses below when you plan your next meeting in Kelowna. 
The Best Western PLUS Kelowna Hotel & Suites prides itself on doing everything economically possible to ensure compliance with the toughest environmental standards available. Their solar hybrid water-heating system is one of the largest in Canada, saving 90 tonnes per year of greenhouse gas emissions. For guests travelling with a hybrid or electric vehicle, you won't have to search for a charging station as the hotel has 13 on site. Those that place environmental sustainability as a top priority will also appreciate their LEED-certified environmental wing with one- or two-bedroom suites featuring geothermal heating, energy-efficient components such as low flow bathroom fixtures, and wall coverings and carpet made from recycled materials. 
An organic, sustainable off-site dining experience is the specialty at the Summerhill Organic Bistro at Summerhill Pyramid Winery. With a diverse menu including several plant-based and gluten-free options, their focus on local ingredients—many grown on the property—ensures everyone can and will enjoy the evening away from the conference room. One of the region's first organic wineries, their biodiversity practices are an integral part of Summerhill and are reflected in the true articulation of Okanagan terroir. Many locations on the property encourage those in attendance to find a deeper connection to the land, the history, and themselves through their Makwala Kekuli, Mallam heritage house and the sacred energy inside the replica of the great pyramid. Nicole Martinez, event sales manager at Summerhill adds, "Connecting to the land and the community is an integral part of the Summerhill experience. Our guests leave our winery with a sense of who we are, where we have come from, and where we are going with a deeper appreciation for the land and what it provides. It's truly an extraordinary experience for all our guests."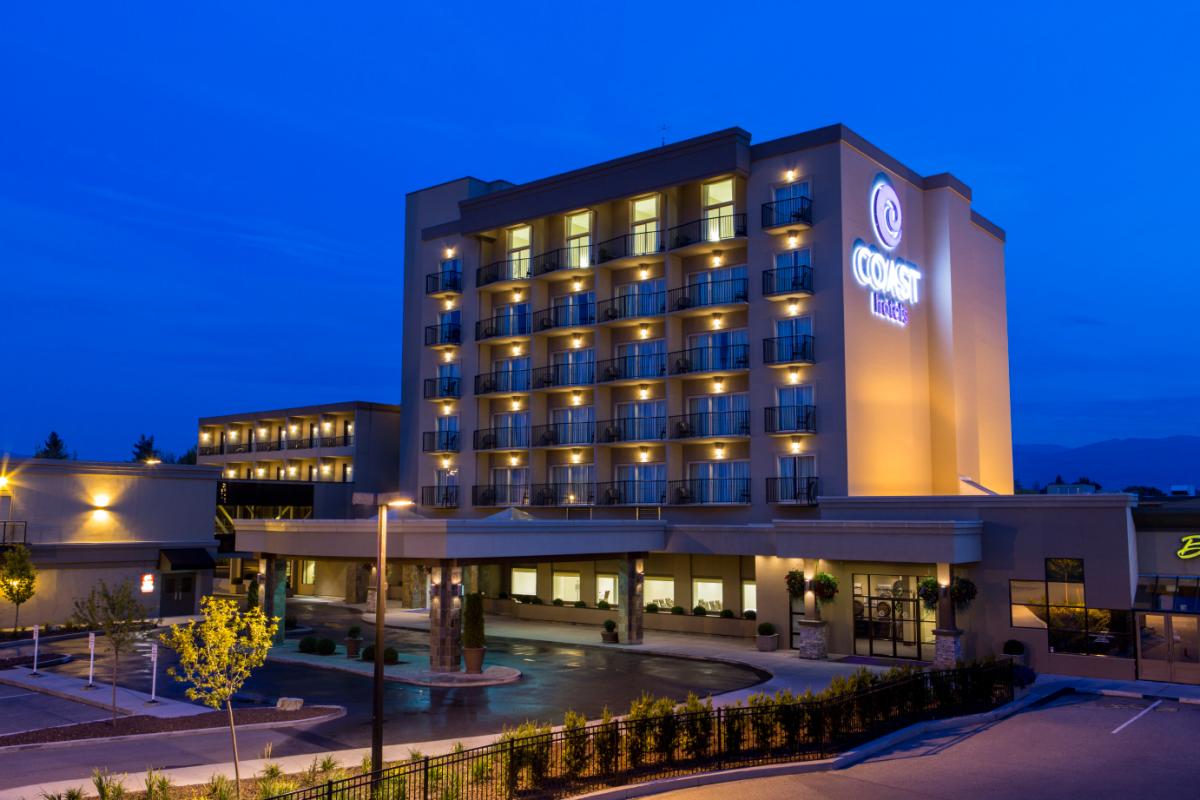 Photo by: Coast Capri Hotel
Community is at the forefront of the Coast Capri Hotel, where they have implemented many sustainable initiatives for the good of both residents and their guests. Important environmental touches like biodegradable cleaning supplies, botanical-based bathroom amenities in large refillable containers, and energy-efficient lighting and appliances are key elements of their green initiatives. However, it's the initiative led by their Executive Chef, Kim Wallace, called Ladles of Love, that results in local Chefs preparing hot, nutritious meals for those less fortunate, that really showcases their deep commitment to the health and wellbeing of our community. 
Regardless of your chosen venue and suppliers, hosting a sustainable conference in Kelowna should always include supporting local businesses. As one of the most entrepreneurial cities in Canada, there is no shortage of unique and distinctly Okanagan businesses that sell the perfect speaker or delegate gifts. If you are short on time, consider a stop at the Love For Kelowna online store where you can order from a selection of over 80 local vendors. For more great ideas, connect with the team at Tourism Kelowna or visit www.tourismkelowna.com/meeting-groups/.