It's LOVE day! For me, the classic combo of chocolate and flowers always makes my heart sing. So if you want to bake a chocolate cake for dessert tonight I have got you covered with a no fail recipe below. Not into baking? I suggest picking up a delicious cake from Sandrine's Chocolate & French Pastry shop or some amazing delights from KARAT Chocolate downtown and then maybe some QB Gelato to serve with the cake. PERFECT!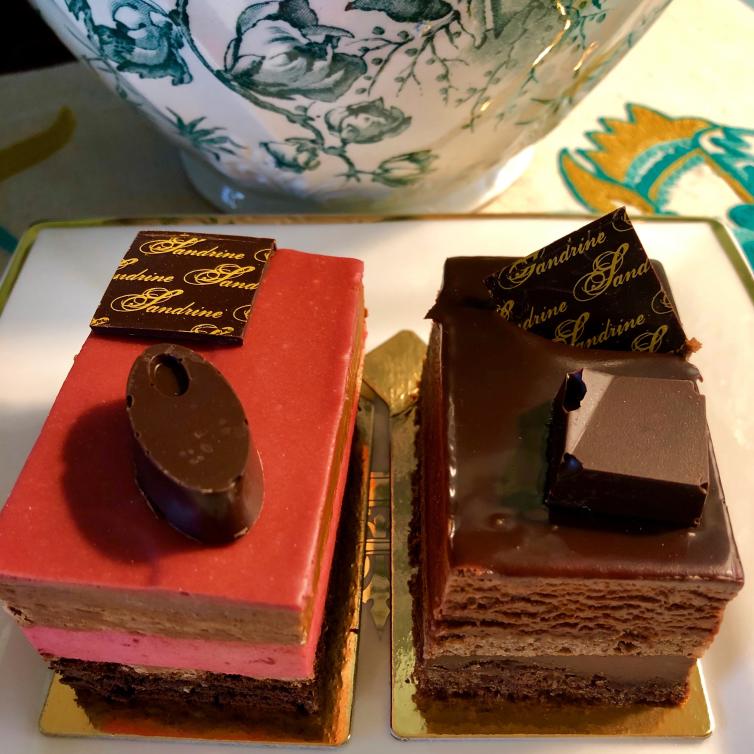 Cakes from Sandrine's Chocolate & French Pastry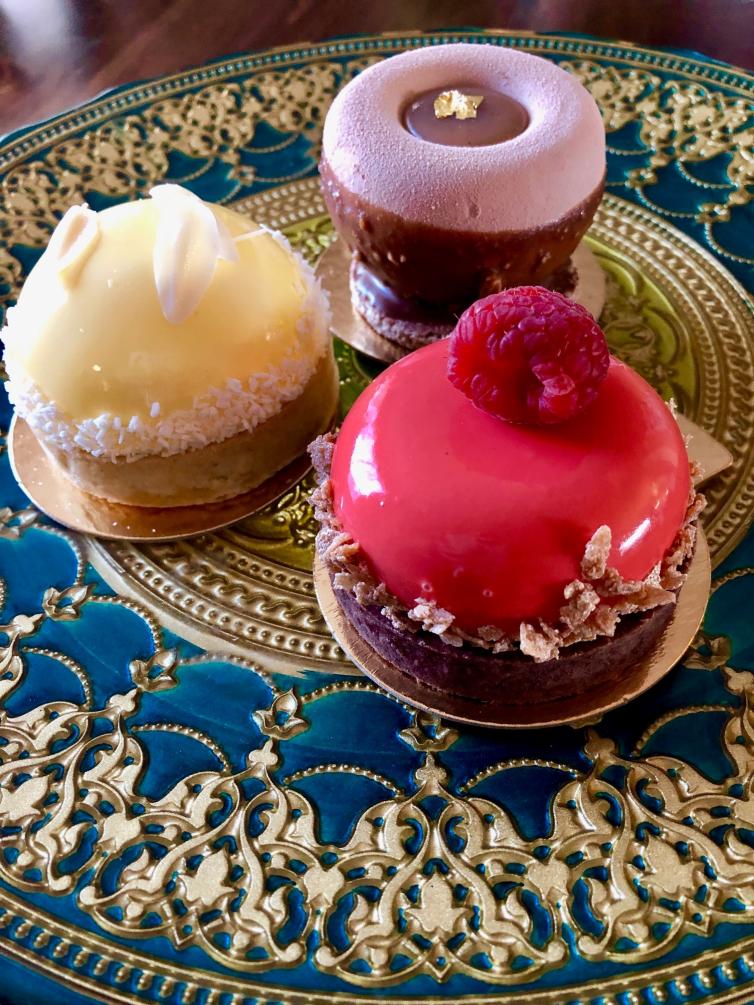 Desserts from Karat Chocolate
Now for the cake. This recipe is from my best pal Tammy's mom, Sandy Blair. It is to die for and makes one cake or 24 cupcakes and is amazing with sliced strawberries and whipped cream (or gelato!).

Sandy's Chocolate Cake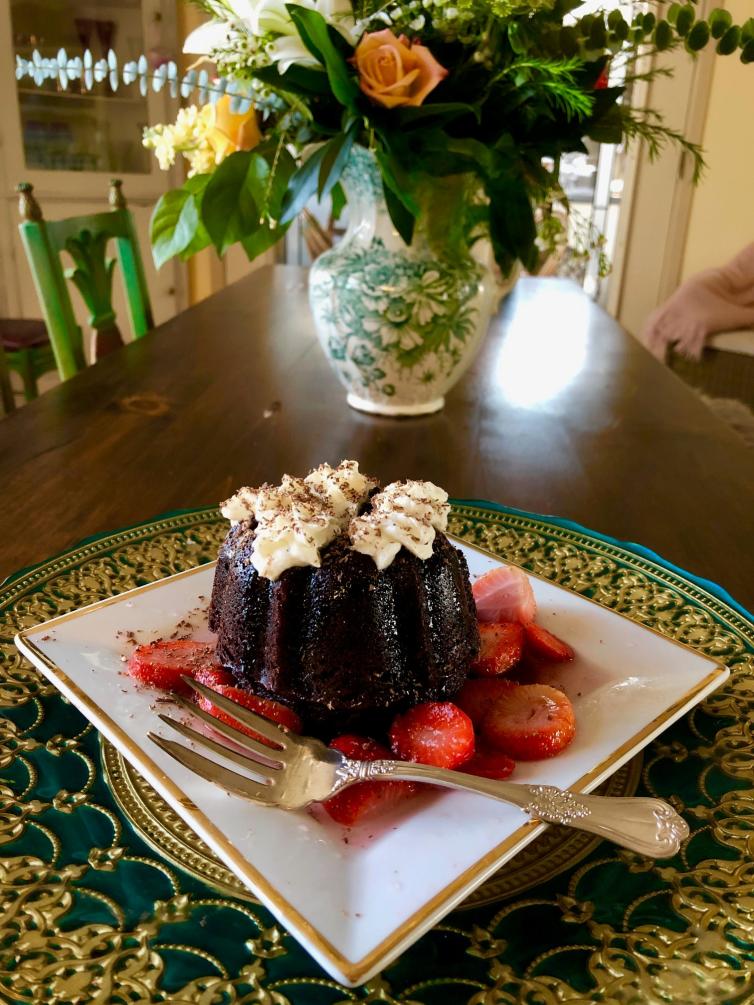 Recipe:
2 cups flour
1 tsp baking soda
2 cups sugar
¾ cup cocoa
2 tsp baking powder
½ tsp salt
½ tsp vanilla
¾ cup milk
¾ cup vegetable oil
2 eggs
1 cup strong coffee
Chocolate Glaze:
1 Tbsp cocoa powder
2 Tbsp water
1 Tbsp oil
1 tsp corn syrup
1 cup icing sugar
Bundt pan or 13x9 pan or 2 cupcake tins, lined with papers.
Method:
In a large bowl combine dry ingredients.
Add milk, oil, and eggs and beat with hand mixer until all ingredients are moist.
Beat in 1 cup of liquid coffee mix well.
Pour into a greased Bundt pan.
Bake 350 degrees for about 45-60 minutes (or 15 to 22 minutes for cupcakes) or until toothpick inserted comes out clean. Let cool and then flip out of pan onto cake plate.
Make the glaze:
In a saucepan, combine cocoa, water, oil, and corn syrup. Stir over low heat until smooth. Remove from heat and beat in icing sugar. Let the glaze cool down in the pot for 10-15 minutes and then pour over top of the cake.
Prepare for kisses.