When we travel, it's natural to seek out all the best things in life: wine, dining, art, music, natural wonders and plush accommodation. Yet too often, we have to prioritize one over the other. We choose a wine-focused trip or an arts-and-culture adventure or a nature tour, knowing we can't have it all.
But not so in Kelowna, where sophisticated restaurants and cosmopolitan cultural attractions pair perfectly with an incredible natural setting, unparalleled golf courses, and wineries that just won't quit.
Here are a few spots to seek the finer things in the Okanagan's largest city.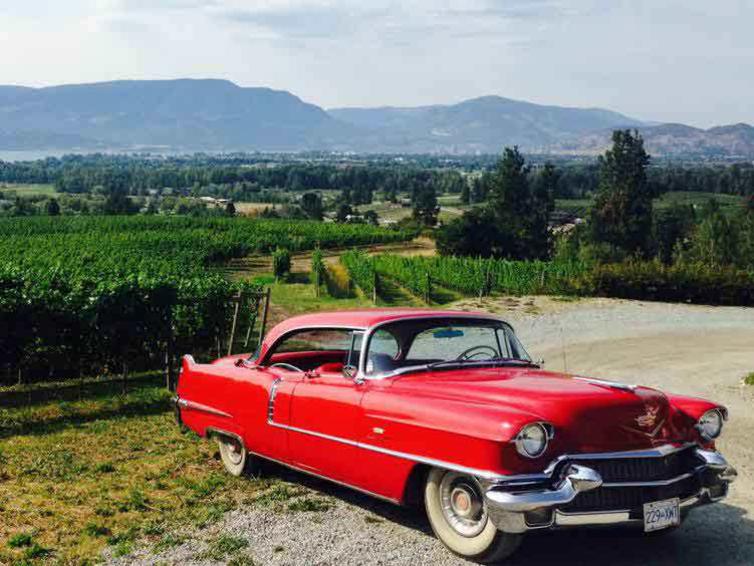 1. Fine wine: Vintage Wine Tours: Kelowna is home to more than 30 wineries, from big players like Quails' Gate, CedarCreek, Gray Monk and Summerhill to lesser-known outfits such as Kalala Organic Estate Winery and Spearhead. It can be overwhelming for an out-of-towner, so it helps to hire a guide (not to mention a designated driver). And with Vintage Wine Tours, you go in style: in a pristine red 1956 Cadillac Sedan de Ville nicknamed Eleanor. Charming guide Sam conducts a private four-hour tour of the city's best wineries – tailored to your palate. As you cruise among verdant slopes and vineyards, pausing to sample and shop, Sam offers informative tidbits about viticulture in Canada and the Okanagan. You'll walk among vines and delve into cellars to learn about the process, from grape to glass – stopping for a picnic of local cheese and seasonal delicacies.
2. Seeking Adventure: There is no shortage of outdoor activities in and around Kelowna. Soar like a super hero above the lake with Okanagan Flyboard or make your own waves with a boat rental from the new Downtown Marina. Hike or bike the spectacular trails of downtown Kelowna's Knox Mountain Park, or the historic trestles at Myra Canyon Provincial Park. If you want a more secluded vista, find one of the many hiking trails that end with a waterfall – perfect for a cool down after some exercise. Need another adrenaline fix? Experience one of the highest ziplines in Canada at ZipZone Adventure Park. When it comes to playing here, the question isn't what is there to do, it's what should we do first!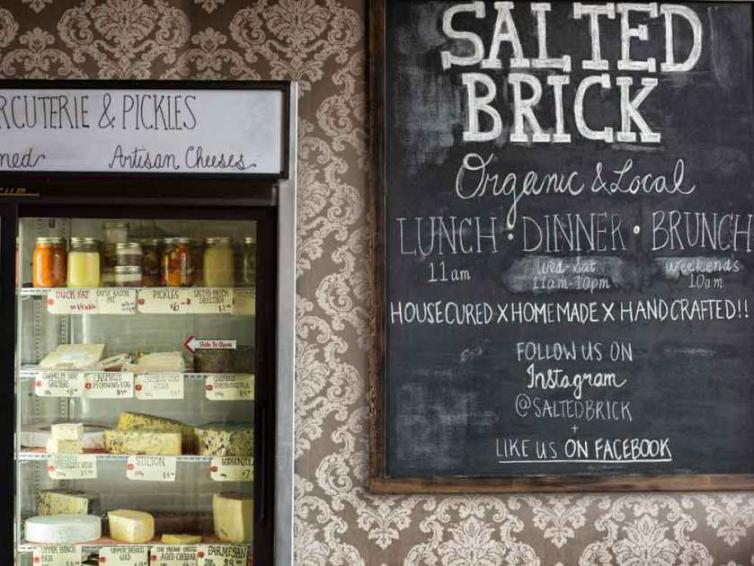 3. To-die-for dining: Salted Brick. Indulge in charcuterie and artisan cheeses at this downtown shop and restaurant. Chef Jason Leizert hand-crafts cured meats from local, free-range farms that are hormone- and antibiotic-free. The menu changes seasonally, but expect to see such selections as beef Carpaccio with parmesan, shiitake mushrooms and arugula, a 16-hour roasted brisket sandwich, and albacore tuna with apple and cabbage slaw. saltedbrick.com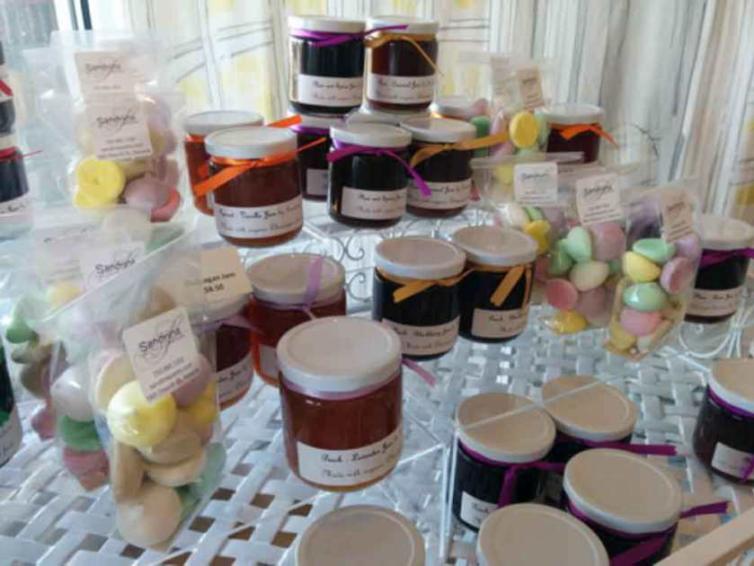 4. Sweet things: Sandrine French Pastry and Chocolate. Paris is synonymous with la belle vie, so this bakery on Dilworth Street in Kelowna, is a perfect place to continue the good-life tour. Sip café au lait and nibble pain au chocolat on the bakery's sun-soaked patio, then take more French flavour to go, choosing from artisan chocolates and truffles, buttery-fresh croissants, delicate cakes, jams made with Okanagan fruit and a literal rainbow of macarons – fluffy almond meringues with delectable fillings that happen to be gluten-free. Bon appétit! sandrinepastry.com
5. Arts and theatre: The Cultural District. Here's where you feed your soul. This three-block section of downtown Kelowna, once the heart of the Okanagan fruit-packing industry, is now home to the Kelowna Community Theatre, Kelowna Art Gallery, Rotary Centre for the Arts, four museums, 18 public-art installations and a gaggle of galleries, restaurants and shops. Pick up the self-guided tour brochure and take a stroll, browsing the work of internationally renowned artists. Then head for dinner and a show at the Kelowna Actor's Studio, the city's only licensed dinner theatre. The meal comes in four courses, served at your table: a starter, an appetizer, your choice of main and a gourmet dessert.
This summer, the studio presents two Broadway-inspired productions: Mary Poppins and Who's Afraid of Virginia Woolf. kelownaactorsstudio.com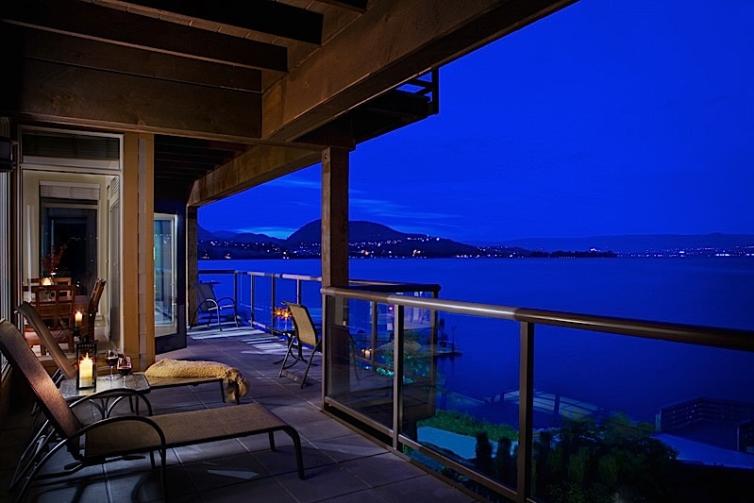 6. Luxury amid natural splendour: The Cove Lakeside Resort. This luxury resort in West Kelowna is the perfect place to stop, drop and admire – in ultimate comfort – the region's finest feature: the seemingly endless blue tableau of Okanagan Lake. Check into one of the roomy one-to-three bedroom suites – all appointed with gourmet kitchens and patios. Then stake your spot on the beach and get your required dose of Okanagan sunshine. Or, opt for straight-up relaxation at the full-service The Spa at the Cove a sanctuary of relaxation overlooking the water. For more ambitious guests, stand-up paddleboards, kayaks and motorized boats are available to rent at the hotel's private marina, and the front desk can arrange wine tours, golf and more. The Bonfire Restaurant offers guests delicious, regional flavours with their farm to table menu options, and on Friday and Saturday nights in the summer, local musicians perform on the waterfront terrace. Life is truly good. covelakeside.com
---
Article originally appeared on Regina Leader Post on June 16, 2016.