Love wine? Me, too! Here's a local tip: wineries are always introducing new wines and some of them are exclusive, have limited numbers or sell out quickly, so you have to visit the winery to get it and visiting earlier in the year gives you greater chances of scoring the wine you want (and the amount you want!).
Spring kicks off the wine year with a sweet start – new releases. It's almost like your favourite singer or band releasing their newest album. But instead of sweet tunes, it's amazing wine to enjoy and share with friends. Definitely, something to look forward to, and you don't want to miss out.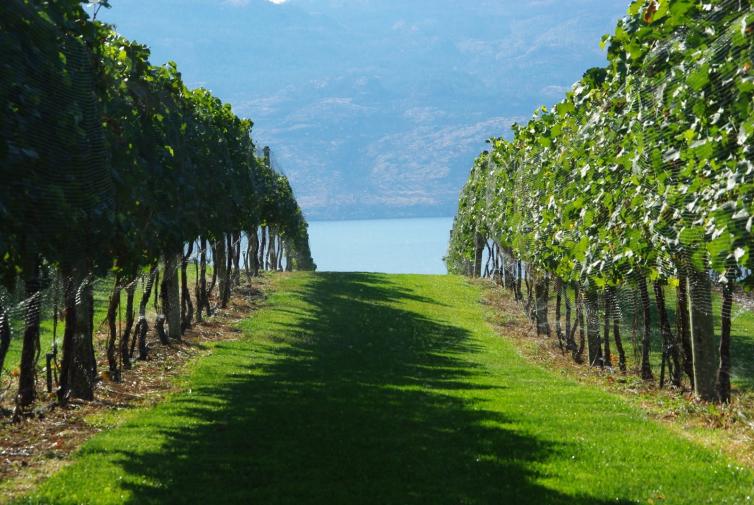 The wide world of wine is so varied. You've got different grapes, different styles and different vintages to keep things fresh and new all the time. My advice? Spend a few days touring and tasting (after all, there are five wine trails and about 40 wineries in and around Kelowna to keep you busy). Even if you've visited a winery recently, chances are they've got something new to try. If you don't want to drive, a wine tour company can get you around. There's even a tour by the glass guide in case you already have your faves.
To help get you started with some of the newest releases, here are six wines just released in the past few weeks that are worth a try. Feel free to add your picks to the list, too, and share your travels on Instagram #exploreKelowna #sipKelowna.
You know their wine is great. In fact, they won the Premier's Award for Best Wine last fall for their 2014 Pinot Noir Cuvée, and their whites are equally amazing, too. Their 2016 Riesling has citrus flavours and touches of honeydew. And with only 222 cases produced, you're going to need to get some fast (many of their wines sell out quick!). Also new are their 2016 Pinot Gris and 2015 Chardonnay.
Many locals love Intrigue's social line of wines. They have Social White, Social Red and new to the line is Social Rosé. This wine is a blend of four grapes (Riesling, Pinot Noir, Merlot and Rotberger). They call it the 'perfect summer sipper' because it has the flavours of strawberry, rhubarb and pink lady apple.
St. Hubertus Canadian Red 150th Anniversary Pinot Noir
This wine is a must have at Canada Day celebrations (and any other 150 celebratory gathering). The team at St. Hubertus and Oak Bay Vineyard & Estate Winery say this cool climate pinot noir goes with many Canadian dishes (from seafood to asparagus), so it's an easy bet to enjoy with dinner. You may want to leave extra room in your suitcase to take a few back for friends and family.
Good, pure, natural wine is what Summerhill does best, and they've just released another tasty addition to their line-up. The 2013 Pinot Noir offers fruity and flowery flavours of violet, raspberry, cherry and strawberry balanced with vanilla, cinnamon and savoury sage. When you're at Summerhill picking up your new releases, plan to stay a bit longer and grab lunch at the Sunset Organic Bistro – it's worth it!
Dried cherry, plum, fresh figs, dark chocolate – flavours that mingle together to make a fun and flavourful wine. Look for the red stiletto at this beautiful rustic building, it's a former apple packing house that was built by the winery owners' grandpa. While you're in the area, check out the beautiful fruit trees and blossoms for a great Instagram pic.
Tantalus bundled a lot of their wine releases into a mega-release in early April. Included in this year's spring release are their 2016 Riesling, 2016 Rosé, 2014 Old Vines Riesling, 2014 Old Vines Riesling Brut and 2016 Riesling Lab. But let's focus in on their 2016 flagship Riesling. How does a wine with aromas of lime leaf, lemon zest and mango sound? Sounds like another glass (and a couple bottles to take home) to me! The complex taste includes tangerine, orchard pear and notes of ginger and cardamom. While most Rieslings you want to enjoy right away, this one you can cellar for up to 10 years (if you can wait that long).
There you have it!
Consider the above the start of your spring wine shopping list. And if you need more convincing, here's a few reasons why wine touring in spring is amazing.
---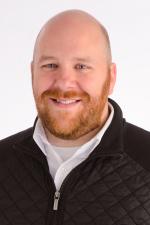 Chris Shauf is loving life in Kelowna and the Okanagan Valley. Originally from Saskatchewan, Chris traded the endless horizons of the prairies for valley, mountain, lake and super-natural views of Kelowna, British Columbia. Aside from working with Tourism Kelowna to bring visitors to the area, Chris loves hiking, playing volleyball, diving into the lake and checking out Kelowna's incredible farm-to-table and drink scene.
Check out Chris on Instagram: @chris.shauf