Being on a farm is my happy place. So, the next best thing to being on a farm is the Kelowna Farmers' & Crafters' Market. Personally, I don't think you can ever have a bad day when you start off at the market - experiencing the colours, tastes and smells to help you get a small glimpse into how edible the Okanagan is.
The word 'local' is a little different in England because it's more about supporting Great British produce. But in Kelowna we have access to pretty much everything we'd ever need; it's grown and raised right here by people with names and faces and families, and that's pretty magical. So, supporting our local farmers is not only better for the environment and you, but also for building our local community.
For another added bonus our seasons tend to be way ahead of the rest of the country.
Here are six new season's things that you should be eating now to help you stock up before it's gone:
1. Strawberries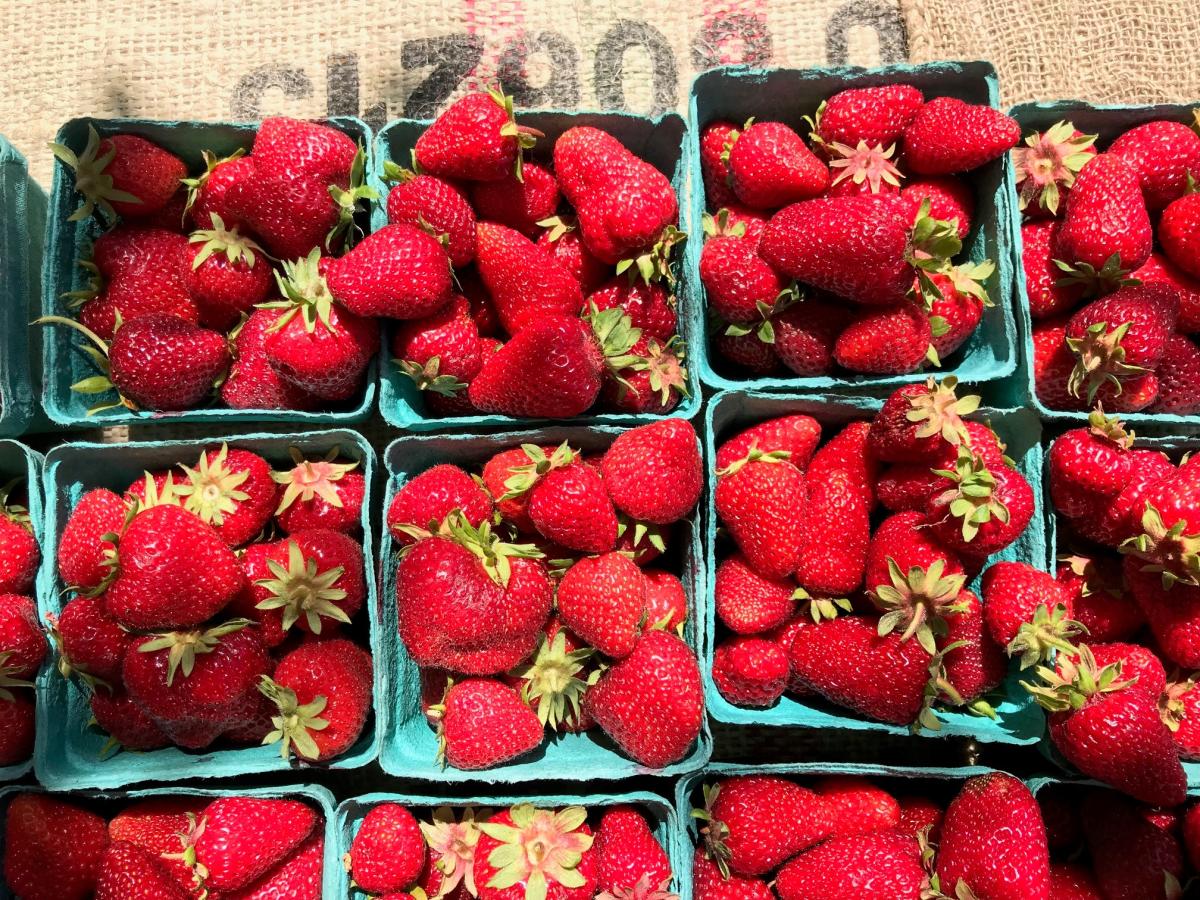 First-of-the-season and magical in early summer salads, lemonades/smoothies/shakes (by that, I really mean cocktails), ice cream, drizzled with proper balsamic vinegar, pastries or just doing what they do best and shining bright on their own. You can even pickle the green ones. Don't forget to freeze some in airtight bags to help you get through the winter with some warm vibes from your June food memories. Ooohhh and there's its slightly underrated sidekick Rhubarb because what grows together (like, for real).

2. Rainbow Chard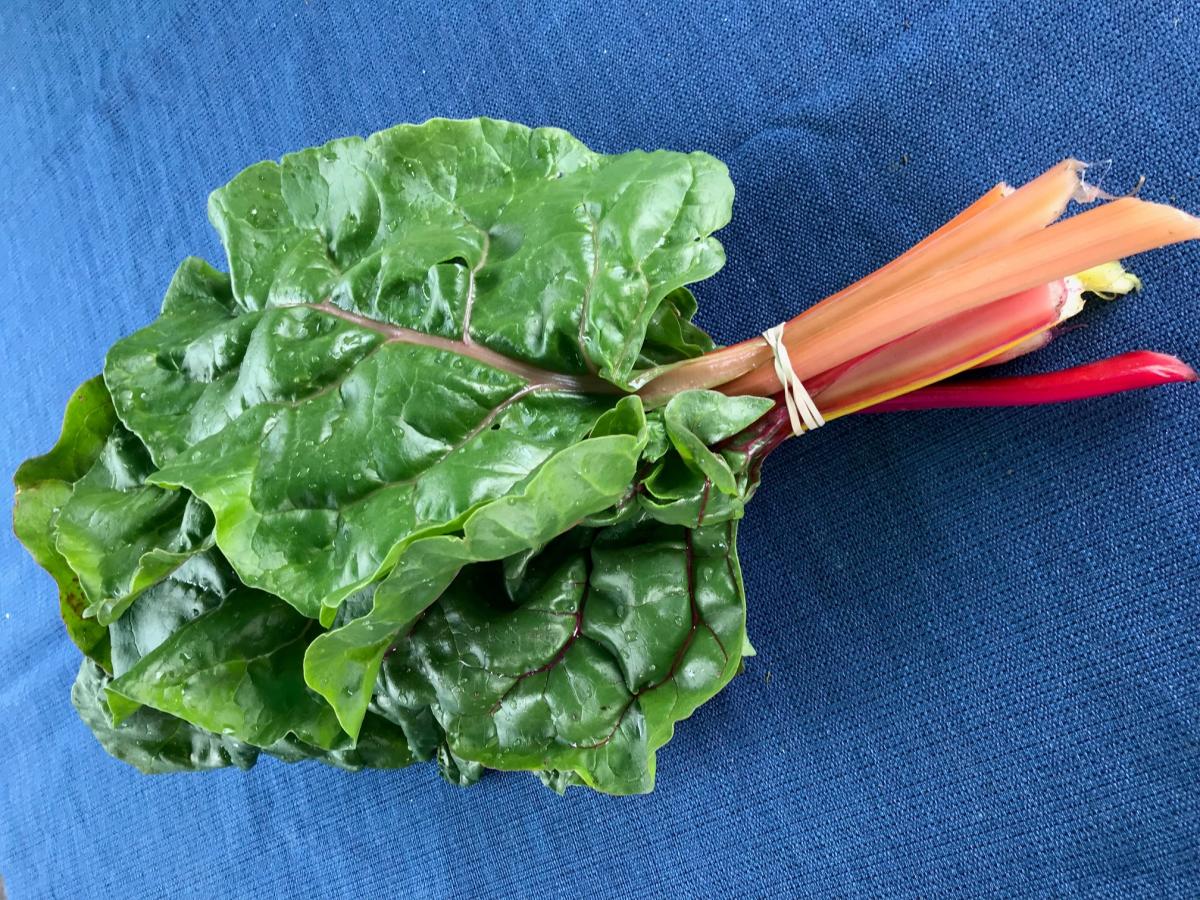 Eat raw, in smoothies or sautéed (with the stem). Super good for you, they make food look pretty, too. You can literally eat the rainbow – that's not too shabby. Did I mention how great it is to have so many green things available again?

3. Garlic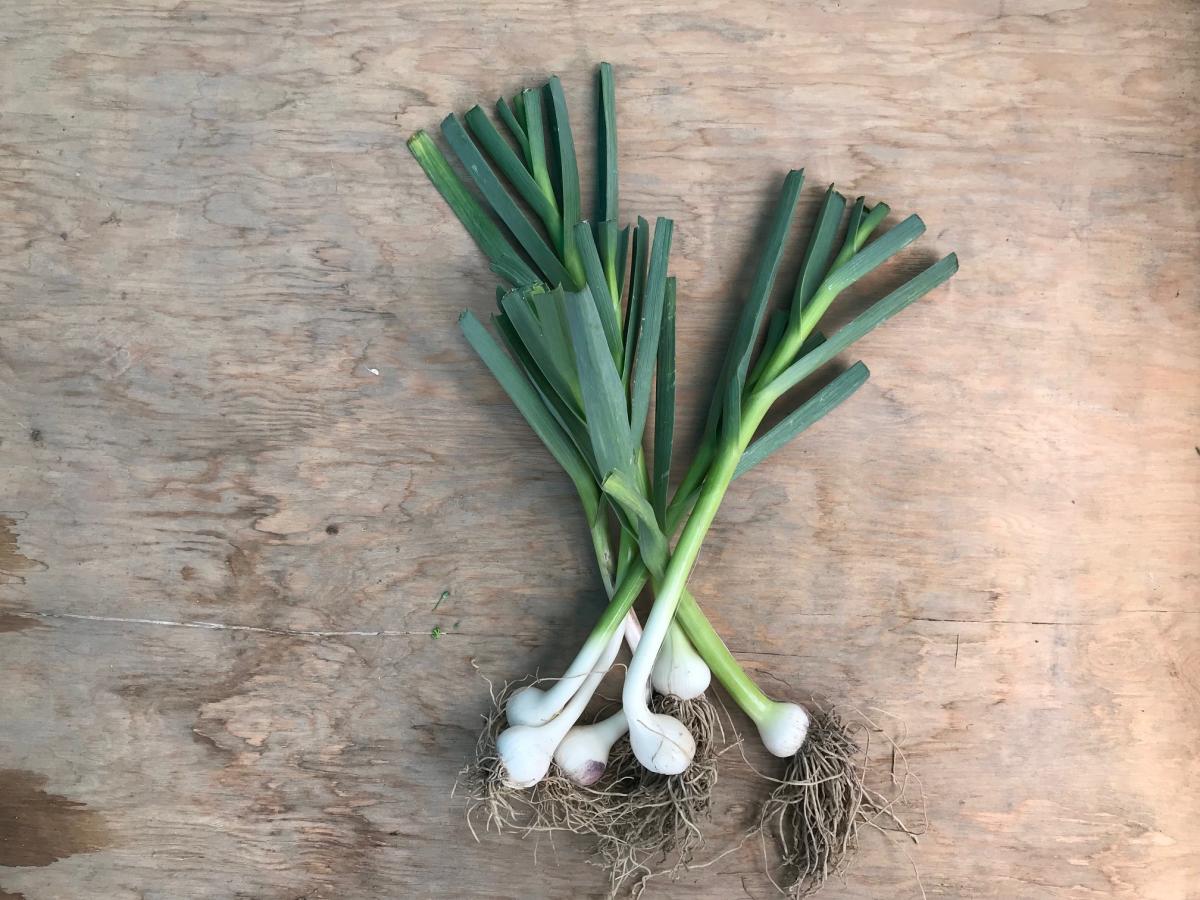 Right now, it's so tender that the bulbs or skin haven't developed yet, which means there's no peeling! Or you can go for this green garlic or garlic scapes and again, no peeling but all the flavour.

4. Morels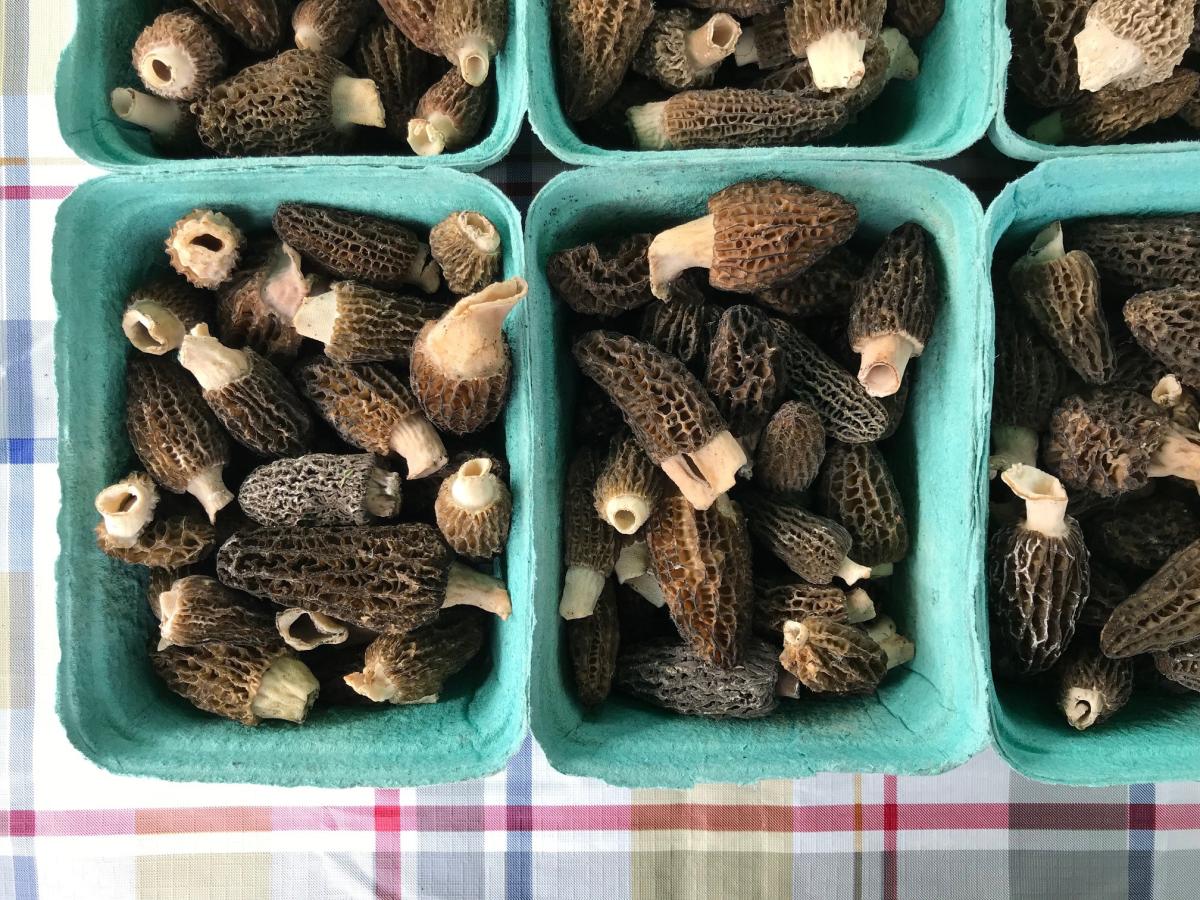 It's prime Morel Mushroom season and they're popping up in all kinds of places. But, it's always best to leave it to a pro like Scott Moran and Everything Wild – you don't want to die whilst living the Okanagan lifestyle. These are best simply cooked with brown butter and garlic. Or there's pasta with homemade cream sauce, but I'm more of a sundried tomato pasta with Morels and red wine sauce, girl myself – the red wine should have given it away.

5. Mint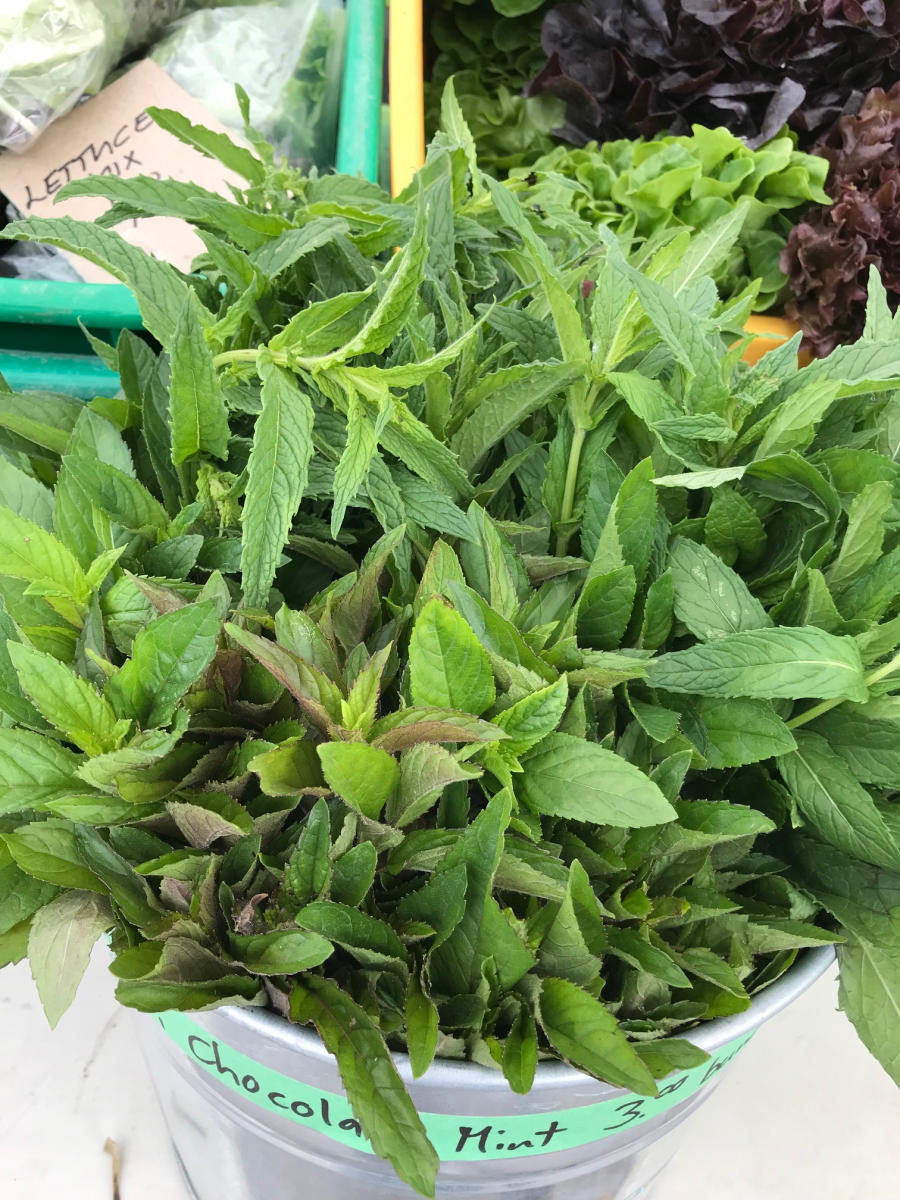 Because it's mojito weather out there.

6. King Edward Potatoes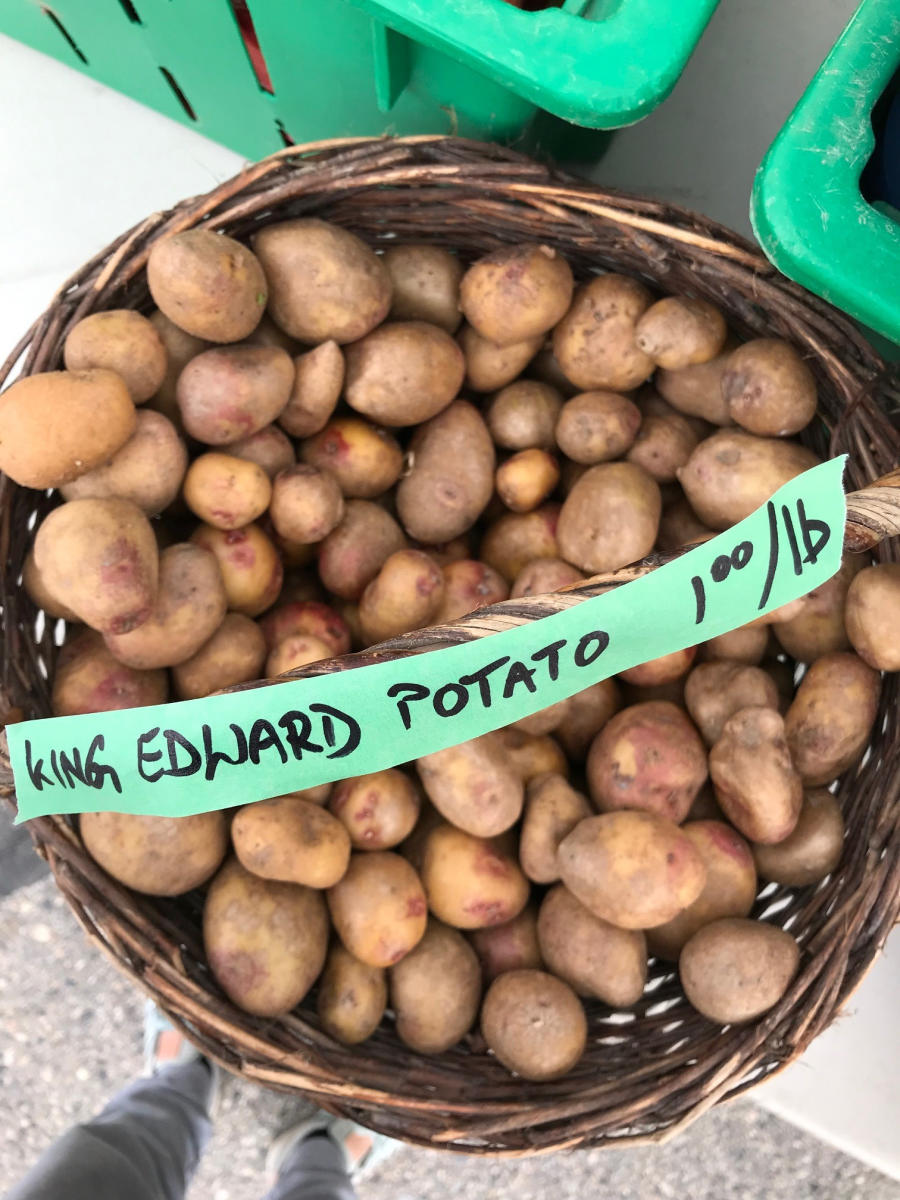 I'm English, so you can say we take our potatoes seriously and King Edwards (and Maris Pipers) are THE potato for proper fish and chips. Seriously, boil or roast, season then lash with butter. Who doesn't like potatoes?
The best thing about Kelowna and the Okanagan is that we live in a place with four distinct seasons; this was something I missed during my 7.5-month edible adventure around the world, where I literally chased summer. It was the first time I had experienced it like that and I missed it. I became a lot more mindful about how precious it really is. After all, if an ingredient or anything were available all the time, it wouldn't be as special. There is no produce like the Okanagan's – trust me, I've eaten the world!