Throughout 2022, we'll be connecting with Kelowna and area residents to discover more about the people who call this region home, to learn about their favourite places, and to find out how tourism impacts their lives, while also highlighting the benefits a strong tourism sector creates for Kelowna and its surrounding communities.
Follow along to learn more about Kelowna from those who know it best—locals.

Stephanie Stanley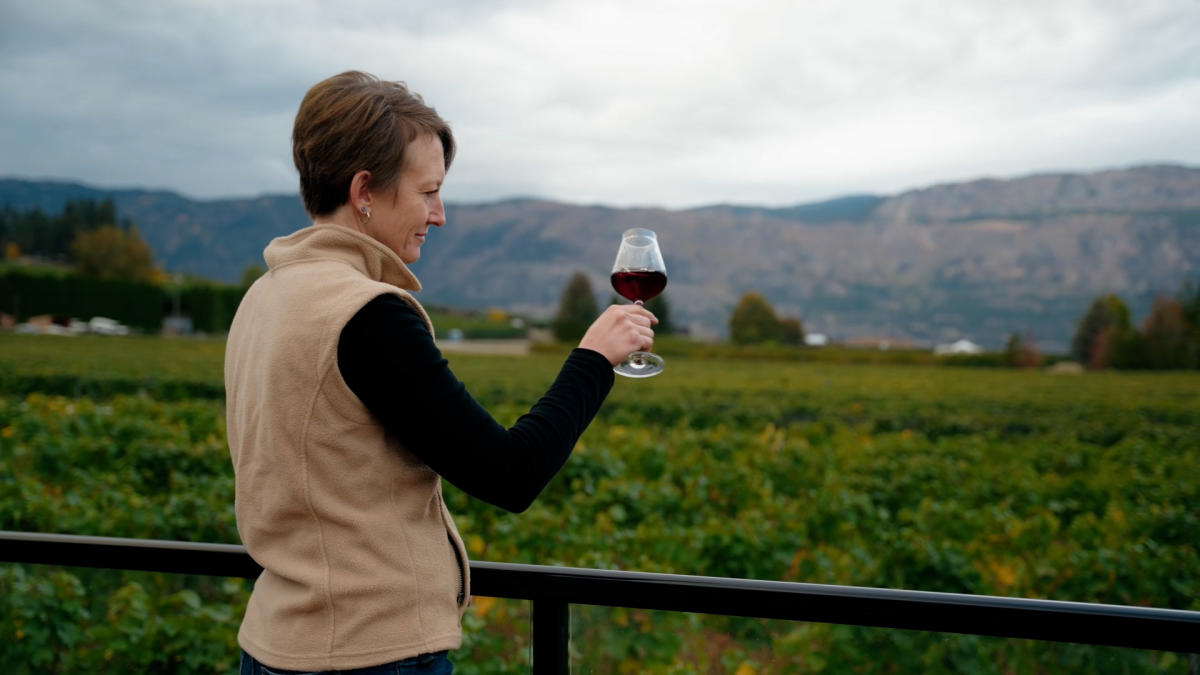 Winemaker Stephanie Stanley, a first generation Canadian of German descent, was born and raised in Kelowna, surrounded by a large extended family that included several farmers. Today, Stephanie lives with her husband on her family's homestead, fondly remembering all the wonderful things about growing up in Kelowna.
"I loved that we were so close to outdoor activities and adventure, from skiing and camping to getting out on the lakes," she says. "As a youngster, we loved going to the waterslides, Old MacDonald's Farm, Flintstones Bedrock City, and Scandia."
All these experiences shaped Stephanie's life, but it was her interest in science that pushed her towards becoming a winemaker. She graduated from Brock University in 2003, receiving a Bachelor of Science with Honours, and the President's Medal, upon completion of the Cool Climate Oenology and Viticulture program.
After completing her schooling, Stephanie returned to Kelowna and worked under winemaking legend, Howard Soon, at Sandhill Wines from 2003 to 2015—she was also the lead winemaker for Wayne Gretzky Okanagan and Peller Estates Okanagan during this time. Stephanie worked double vintages in New Zealand and the Okanagan, before installing and commissioning Fitzpatrick Family Vineyards in 2016. In 2017, she joined the team at O'Rourke's Peak Cellars, where she has been leading the winemaking since 2019, using her knowledge, skills, and talents to craft exceptional wines.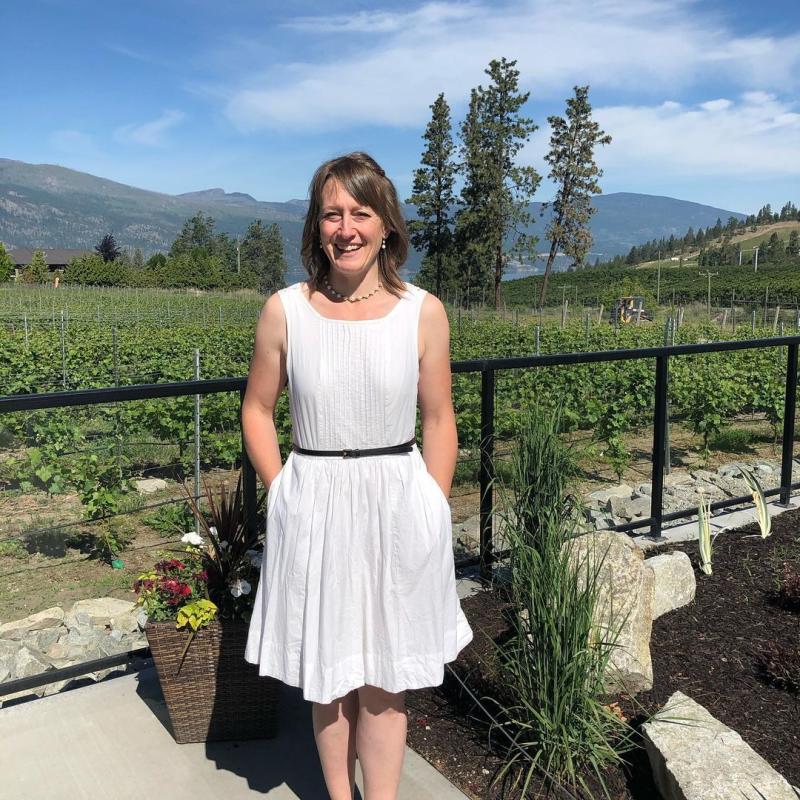 Credit: Peak Cellars Instagram (June 2021)
Stephanie is among a growing number of passionate, driven women working as winemakers in the Okanagan Valley, which is home to more than 80% of BC's vineyard acreage. Kelowna is known as the birthplace of BC's wine industry, with more than 40 wineries now operating in and around the city. Though she may be slightly biased, Stephanie says having easy access to area wineries is one of the things she enjoys most about living in Kelowna—travellers would agree, according to Tourism Kelowna's 2018 Visitor Intercept Survey, which found that wine touring was one of the top reasons for visiting the region.
"We really want for nothing in Kelowna, everything we need is here," she says. "In addition to loving the easy access to four seasons of outdoor activities, now as an adult, I also appreciate the proximity to so many wineries, breweries, and golf courses. In parts of Kelowna, there is a bigger city vibe, but with only a short drive, you can be out in the country and agriculture areas, so depending on your mood, you have all the options you need."
This mix of urban and rural experiences is often a draw for visitors and area residents, many of whom are contributing to Kelowna's reputation as one of Canada's most entrepreneurial cities. Stephanie notes that many of her family and friends are entrepreneurs, benefiting from the region's strong tourism sector.
"Having visitors in the community brings additional support to all of our local businesses," says Stephanie. "A vibrant tourism sector often leads to important improvements to our local infrastructure and drives cultural development.  It also brings awareness to our area when the tourists return home or continue on their travels, sharing their experiences with others."
Stephanie and the team at Peak Cellars certainly deliver an exceptional experience that visitors would happily share with their network—the winery was awarded the Excellence in Tourism Award in 2021 at the Kelowna Chamber's 34th Annual Business Excellence Awards. Thanks to Stephanie's passion for her hometown and winemaking, there is no doubt that visitors will get to savour Kelowna in a glass for the foreseeable future.

Here are a few of Stephanie's favourite Kelowna activities that she recommends to family and friends: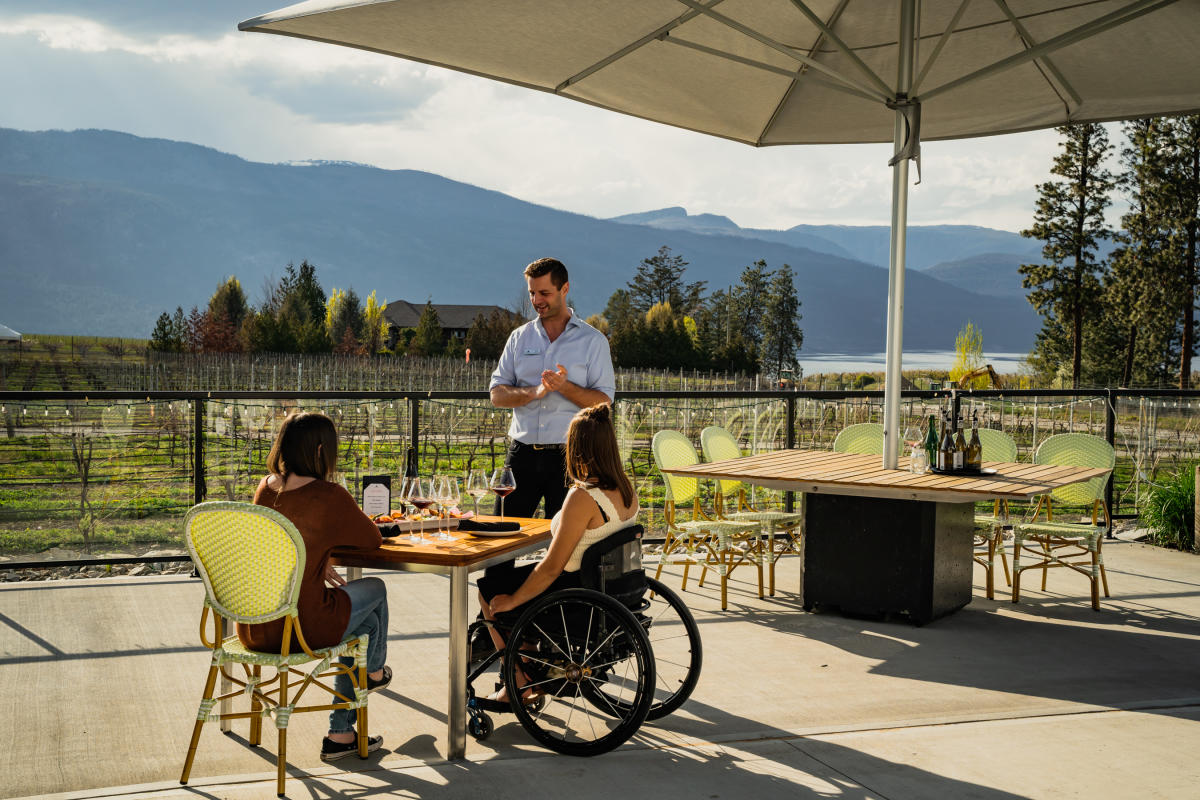 Outdoor wine tasting at Peak Cellars. Credit: Ken Hagen
"Hands down it's always wineries first!" says Stephanie.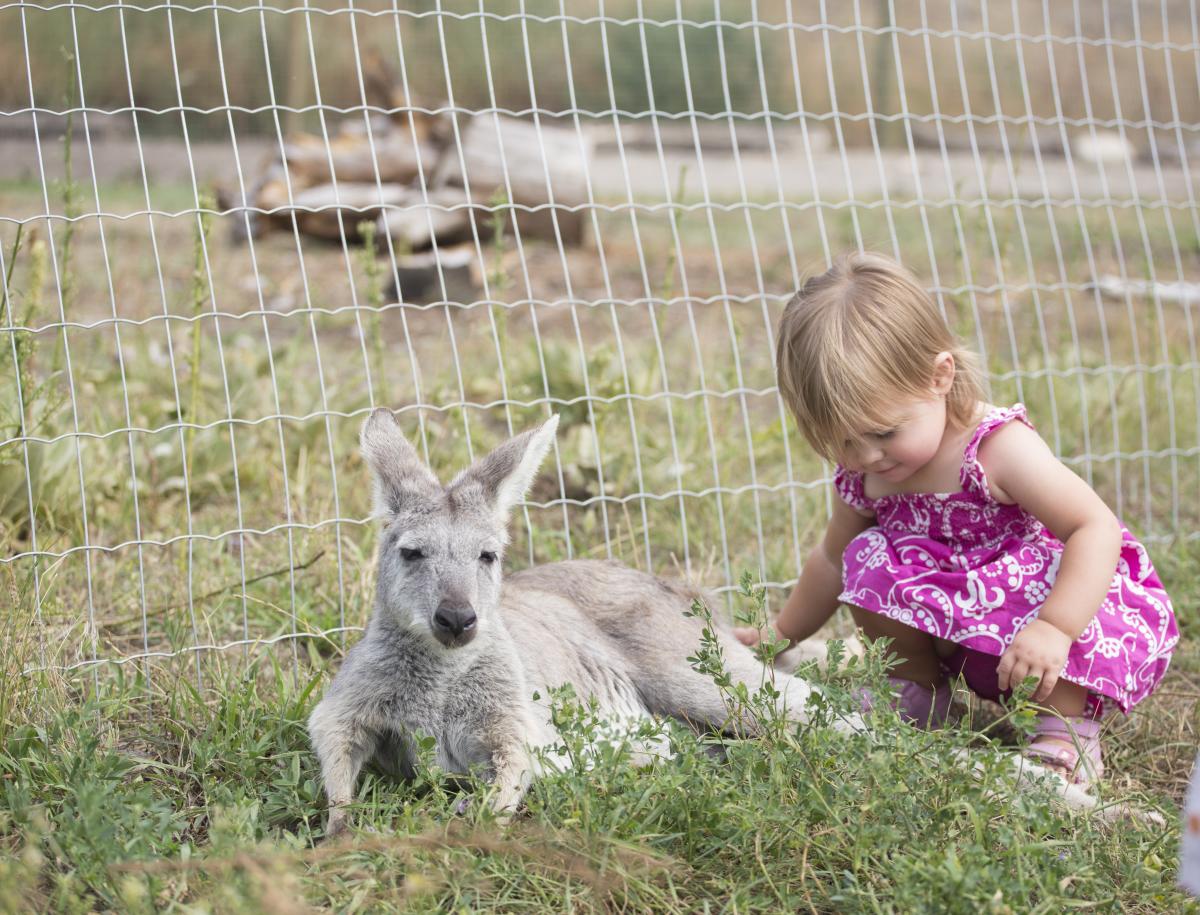 Kangaroo Creek Farm. Credit: Matt Ferguson
"I always recommend the Kangaroo Farm and Scandia, especially if they have kids."

Downtown Kelowna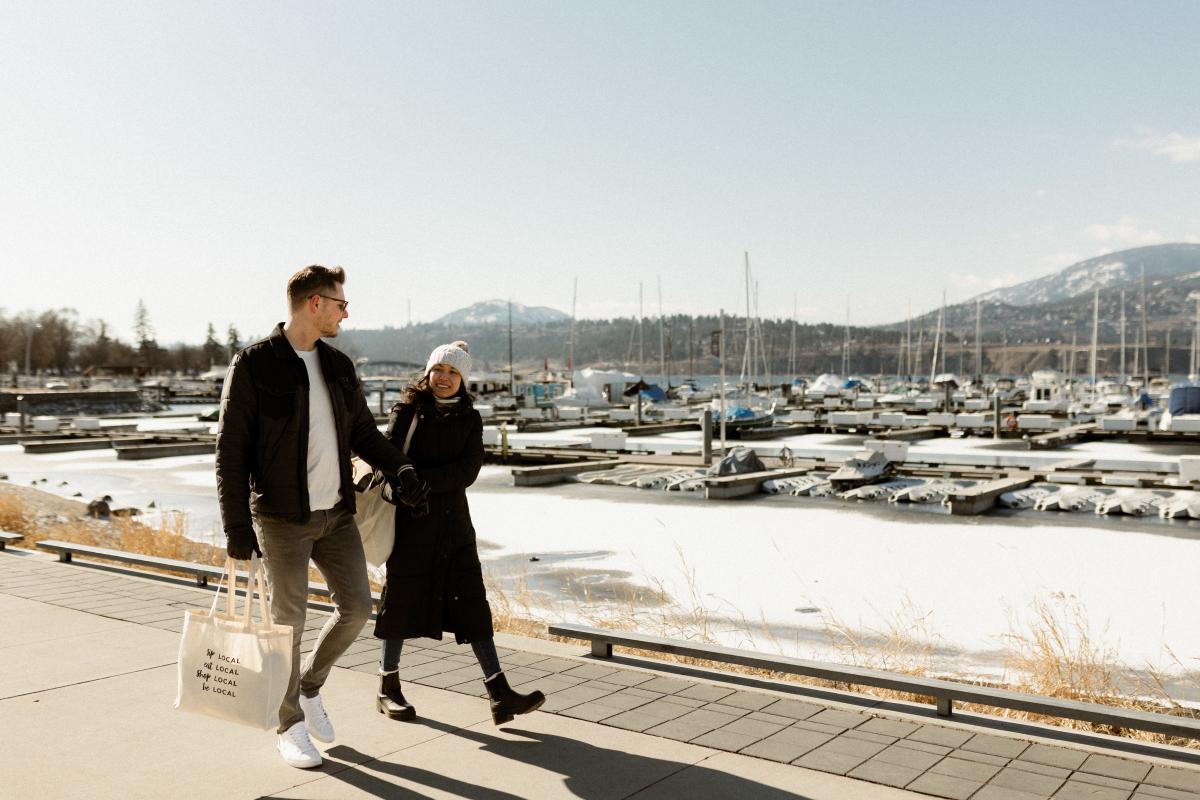 Waterfront Boardwalk in downtown Kelowna. Credit: Danika Lee Photography
"They should check out our downtown core for all the great restaurants and shops, and walk along the lake from City Park and along the boardwalk to Waterfront Park."

View more of what Stephanie loves about Kelowna