This is a delicious and refreshing summer salad that taste that is quintessentially Okanagan. Hint: the plums are great with ice cream too.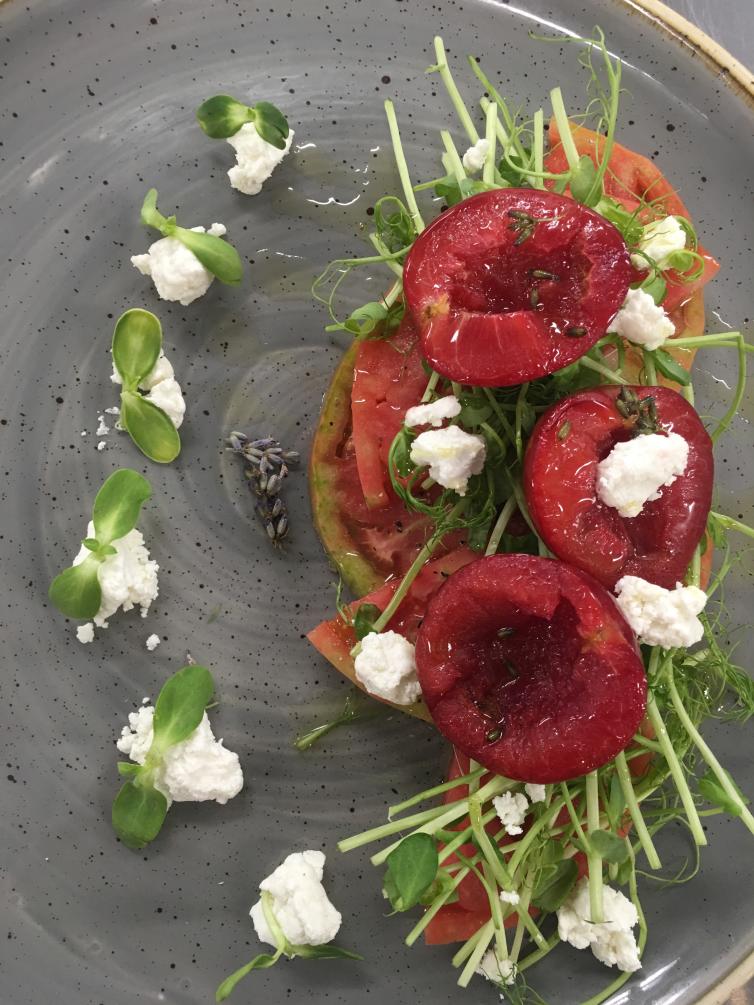 At this time of year, it's easy to collect all of the ingredients for this salad at your favourite local farms & orchards, or with a stop at one of the local farmers' markets, in Kelowna, West Kelowna or Lake Country.
Recipe:
Cut the plums in half and take out the pit. In a bowl toss the plums, lavender, honey and ½ of the lemon olive oil. Roast in oven at 450 degrees for 15 minutes. Set aside and allow to cool.
Slice tomato about ¼ inch thick, toss with pea shoots, drizzle with remaining lemon oil, and fresh squeezed lemon juices on top. Season with salt and pepper.
Place the tomatoes on the bottom, top with the pea and sunflower shoots. Place cooled plums on top of shoots and finish with crumbled goat cheese.
This simple salad can be prepped ahead of time and is sure to be a crowd-pleaser with the clean and fresh flavours that capture so much of the Okanagan Valley.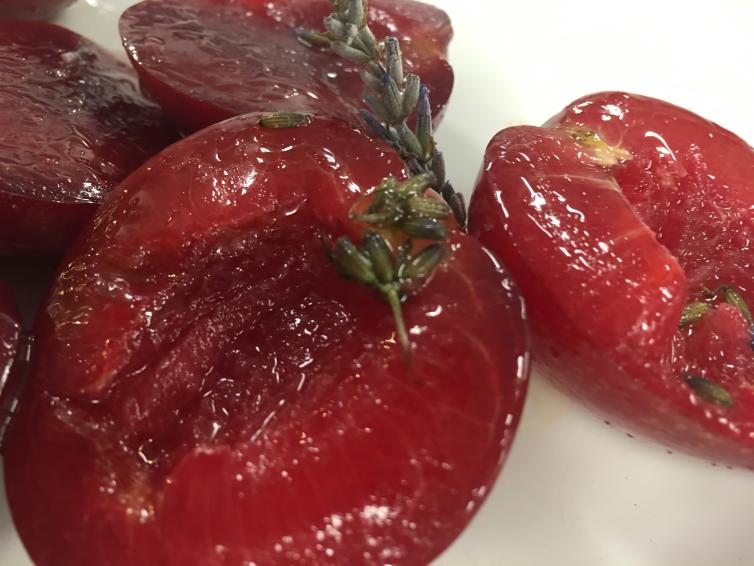 ---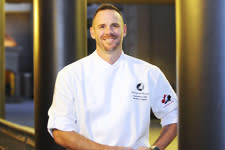 Chef Jeremy Luypen is an award-winning chef, with brilliant creative skills, extensive food & beverage experience and a reputation as one of the top chefs in the Okanagan. He is Executive Chef at Predator Ridge Resort, current president of the Okanagan Chefs Association, and an instructor in the Okanagan College's Culinary Arts Program. Jeremy's menus focus on Farm to Table with ingredients that feature local farmers, orchards, meats, and sustainable BC seafood.