Over the last couple of years, our food and bevy scene has literally exploded into a delightful array of urban rooms, heavy on individuality. Depending on your every mood, we have a place to go and submerge yourself into a new food-and-drink culture.
Feel like transporting back to the '70s and that guy from Grade 7's house party? Knickknacks and all, the full-on RETRO awesomeness of Skinny Duke's Glorious Emporium offers a trip down memory lane (for those of us at a certain age) and something all-new for the under-30 crowd. Eat, drink, and flashback to the uniqueness of the '70s.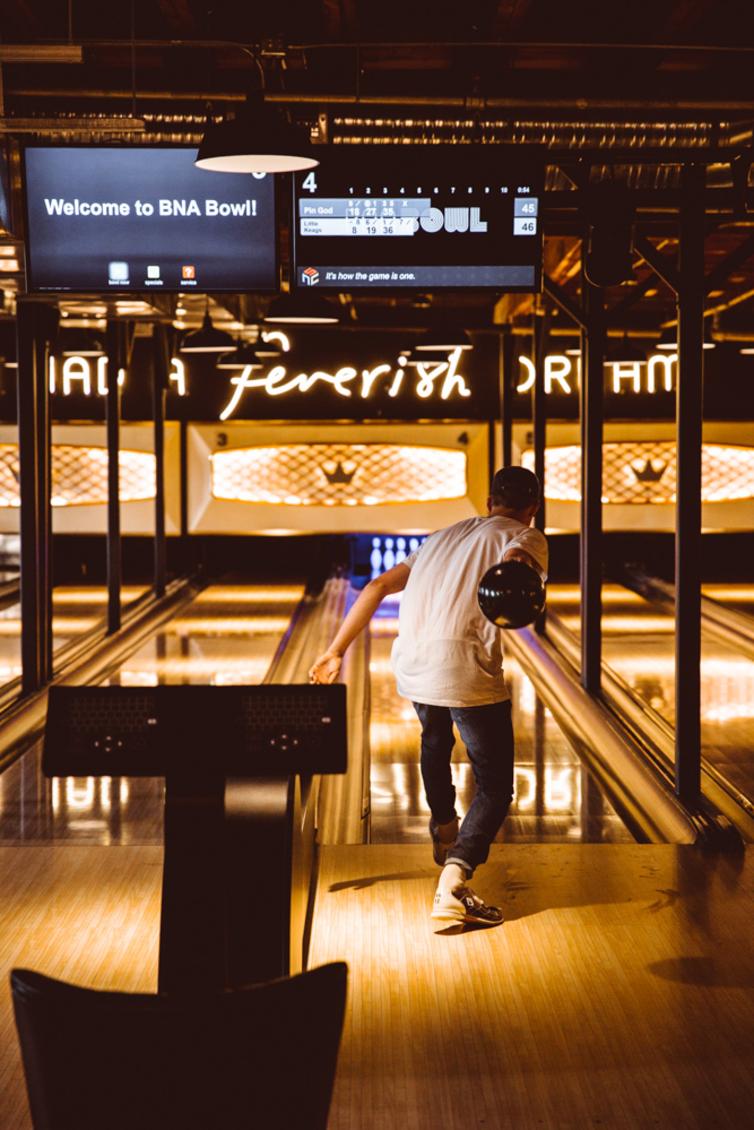 Photo by: BNA Brewing Co.
BNA keeps expanding its game to thrill us. First, a brewery and tasting room, then a restaurant, then a bowling alley (seriously), now another new restaurant called BoxcAr with steamed buns that make us crazy with happiness. The old brick building alone is pure coolness and a part of local history. The British North American Tobacco Company (BNA) was a first for the local tobacco industry in the early 1900s, so this actual space was once busy drying tobacco and rolling cigars within its walls! Here the vibe is pure fun. Go get some.
The Orchard Room is just so pretty! Like a perfect little oasis in downtown Kelowna with glammy pastel tones and a Havana-esque halo, one can order up a gorgeous cocktail like Lime in the Coconut (Coconut cream, crushed pineapple, ginger soda, recommend spirit - rum) and make like Hemingway and melt into the atmosphere. The menu features international flavours ready to spice up your life. Havana, ooh na-na (ay)…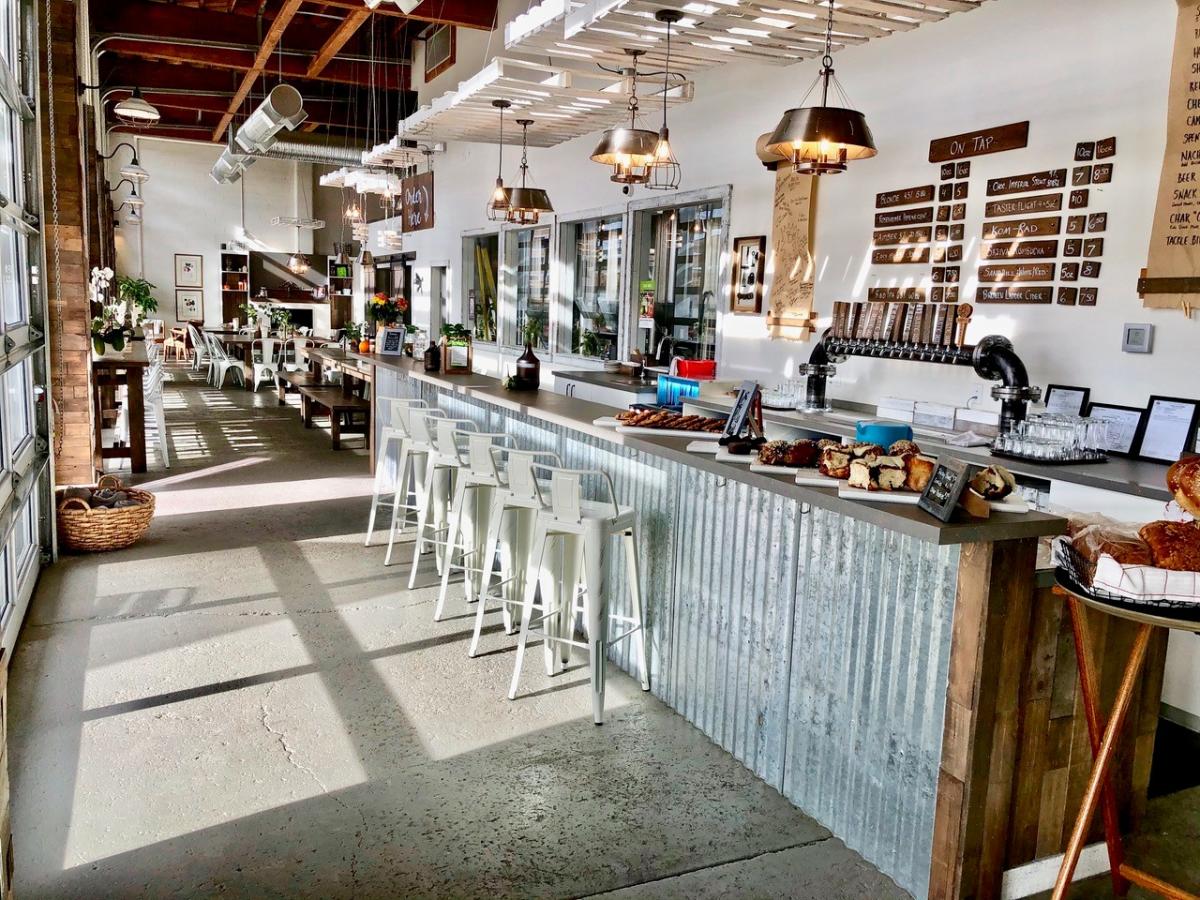 Set on the eastern side of the hot new Brewery District, Rustic Reel Brewing will light up your life. Sky-high ceilings with roll-up glass doors, perfectly refurbished from their former life as semi-truck garage doors, provide epic sunlight that sets the whitewashed room aglow. The ambiance here offers comfort, congeniality, and probably new friendships with the long communal tables that just scream buddy! The fishing theme here adds to the feels of overall wellness. There are loads of great menu items, from nachos to shrimp tostadas and amazing brunching options. The chef also bakes daily using the leftover spent grains (ie monster cinnamon buns!). Oh, and they make the most amazing chocolate beer ever. Fish on!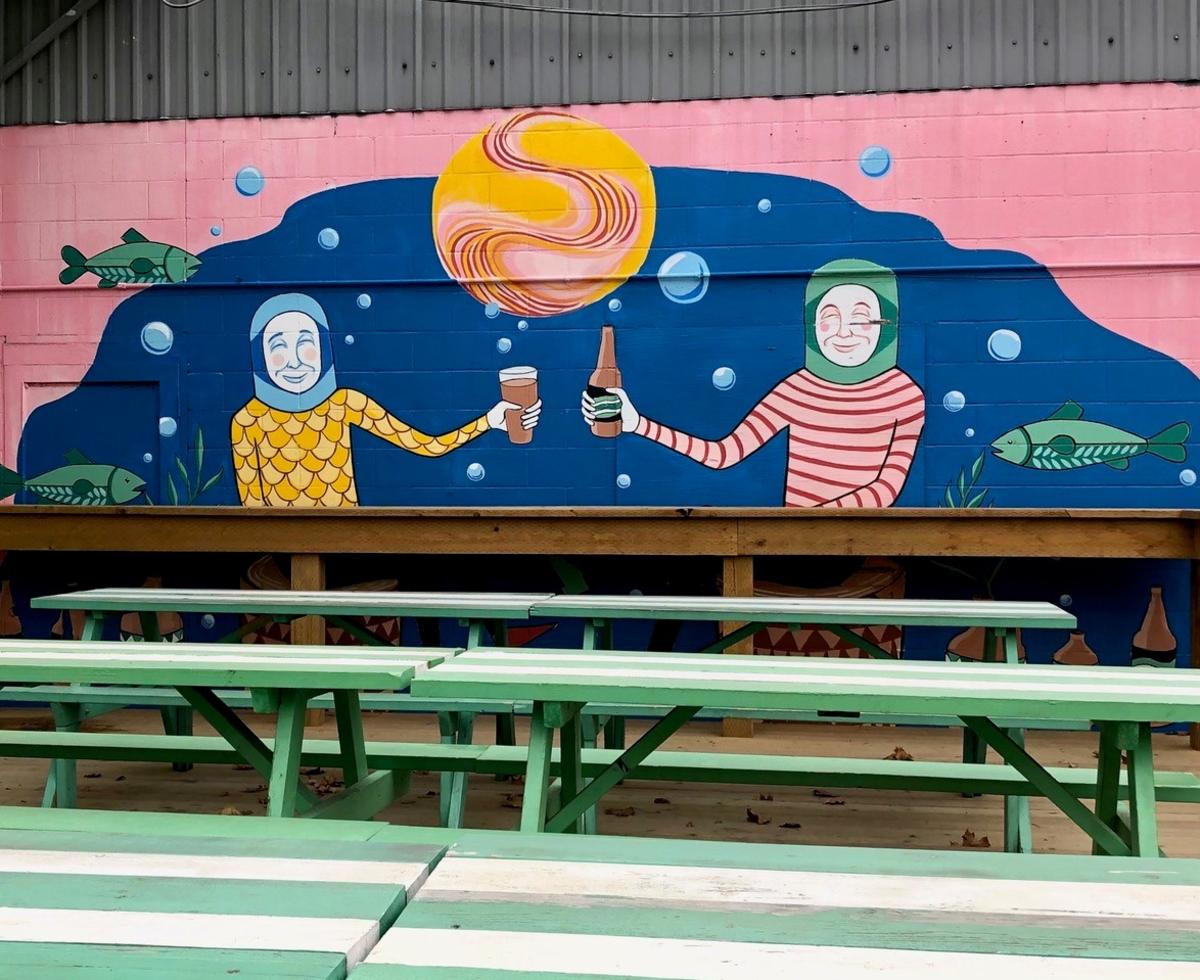 Around the corner, you can chillax into cabin mode at Kettle River Brewing. Comfort food, comfort chairs, comfort beer = comfort zone. The room is small inside, which keeps it feeling like a house party all the time. A big picnic-tabled patio out front bounces along merrily when the season permits.
Provisions is the restaurant within, operated by dynamite trio Chef Brock Bowes and CrAsian Food Truck sisters, Courtney and Meiko Koga. Can you say bucket of fried chicken and beer? Yaaaas, please!