Come early. Stay late. One of the benefits of attending a professional conference is the opportunity it presents to explore the host destination before or after the main event. Fortunately, when organizations meet in Kelowna, delegates have a wealth of experiences to discover in every season.
Food & Craft Beverage Paradise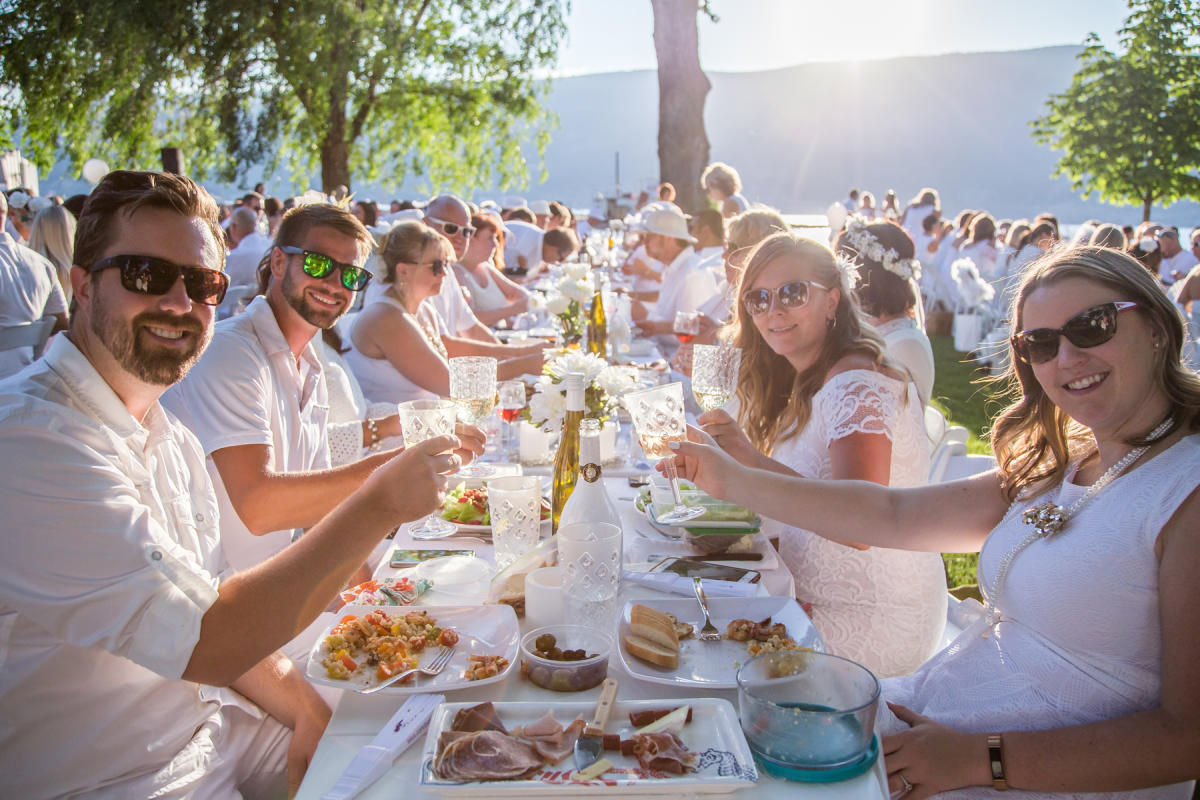 Photo by: Voth Photography
The roots of British Columbia's wine industry first took hold in Kelowna. The region's unique terroir, influenced by sun, soil, mountains, and lakes distinguishes the vintages created here from anywhere else in Canada. Five wine trails and 44 wineries (and 180 others within a short drive) pair perfectly with the farm-to-plate philosophy of the region's growers and chefs, and offer a great reason to extend your stay before or after your conference. In fact, grape harvest and the Fall Okanagan Wine Festival coincide with one of the best times of year to meet in Kelowna.
"Warm autumn days and crisp evenings are perfect for exploring Kelowna's wineries either on your own, or as part of an organized tour," says Chris Shauf, Director of Marketing & Communications with Tourism Kelowna, who also notes, "even if you're not a wine-lover, there are plenty of great tastings here." In addition to its famous wine region, Kelowna also offers a growing cohort of craft breweries, cideries, and distilleries to explore.
Surrounded by mountains and abundant farmland, Kelowna's dining scene is also hyper-local with many wineries and restaurants featuring farm-to-table menus sourced from within the valley. You can easily fill up four or five days just sipping and tasting your way from Lake Country to Peachland with a different experience each day.

Active Adventures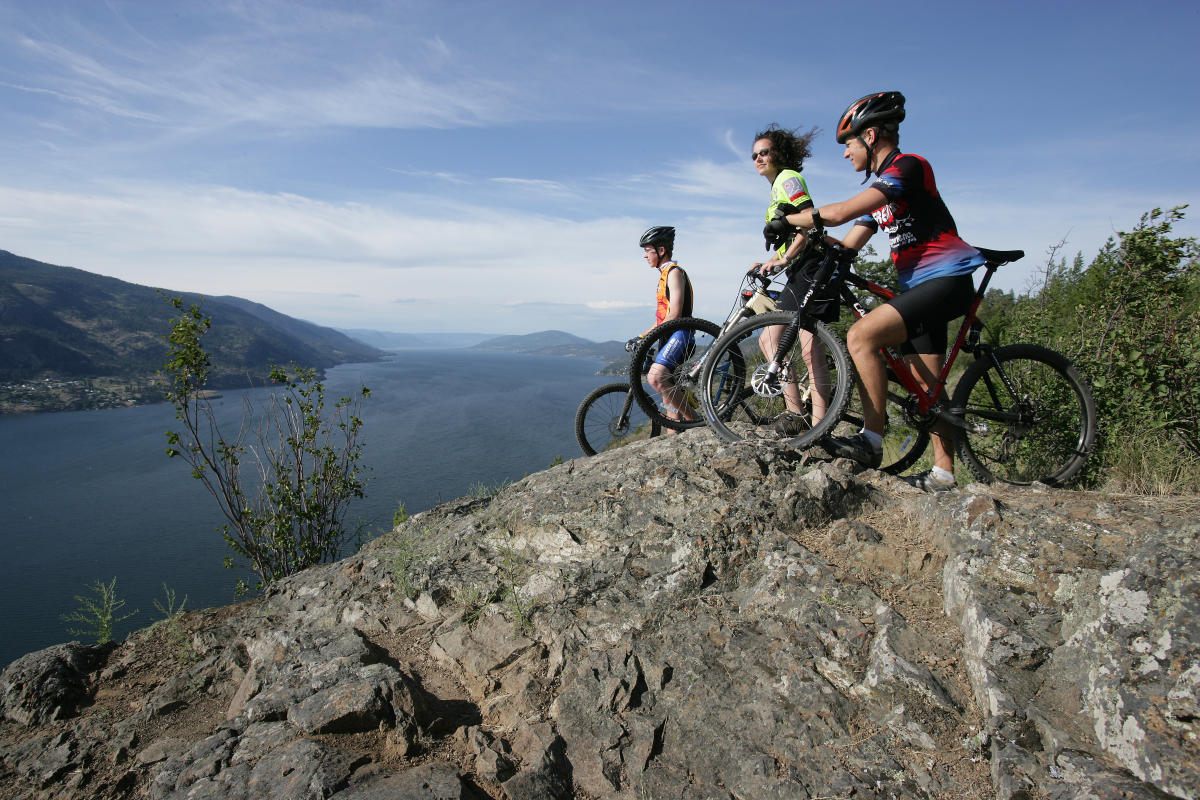 Every season offers a unique opportunity to get active in nature. In winter, take part in world-class skiing at nearby Big White, just a half-hour outside the city. There's no need to haul all your ski gear to your conference.
"You just need to bring your boots and we'll look after everything else," says Michael J. Ballingall, senior vice president of sales and marketing at Big White Ski Resort. "People come from all over the world to visit Kelowna in convention season…and if they're skiers, they know to extend a day or two to hit the slopes at Big White."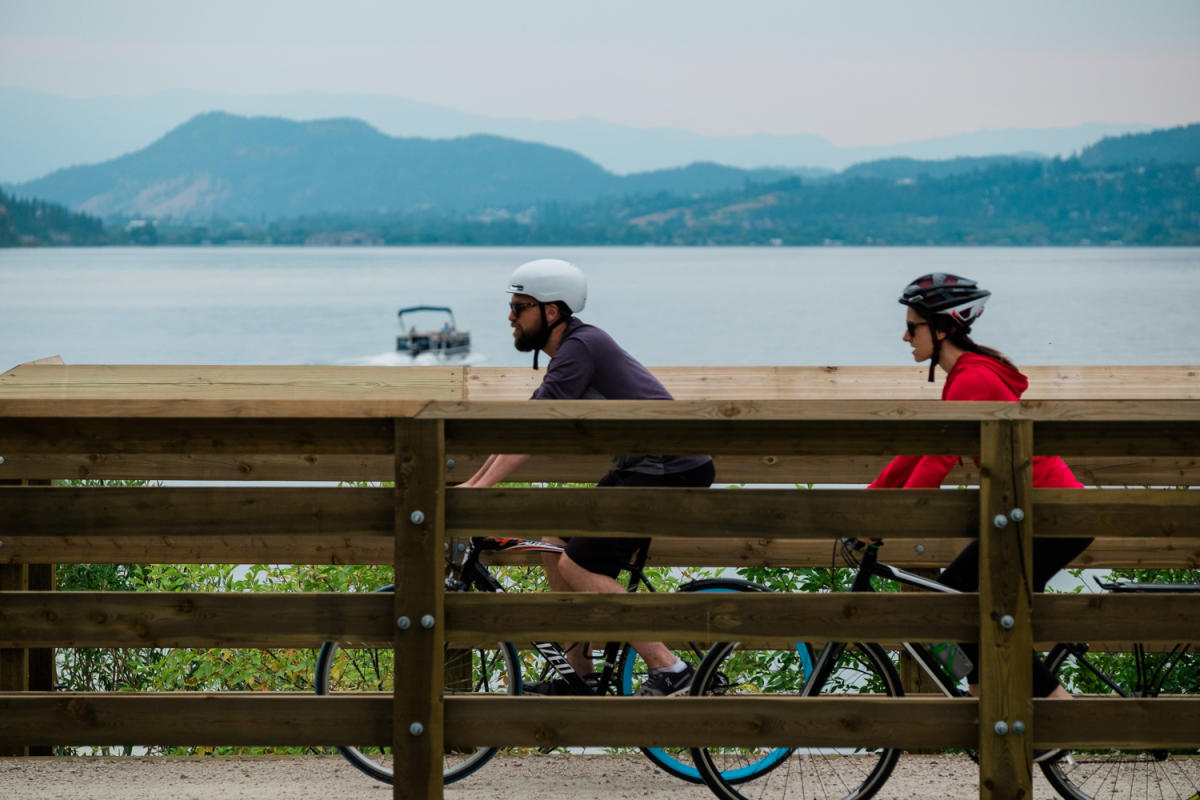 Photo by: Aaron Theisen & Seekers Media
In summer, cycle the Okanagan Rail Trail, pedalling along lakes, beaches, and farmland. Cruise the historic rail trestles lining Myra Canyon on bike or on foot for some amazing views of the city and surrounding valley. Take a hike - the trails surrounding the city lead to hidden waterfalls, alongside lakes, over mountains, through orchards and nut farms, and can even lead to the perfect picnic site. Or extend your stay to soak up the sun - Kelowna has some 30+ beaches lining Okanagan Lake, and between beaches, boat, kayak, and SUP rentals, there are plenty of ways to unwind once the work agenda is complete.

Festival Fun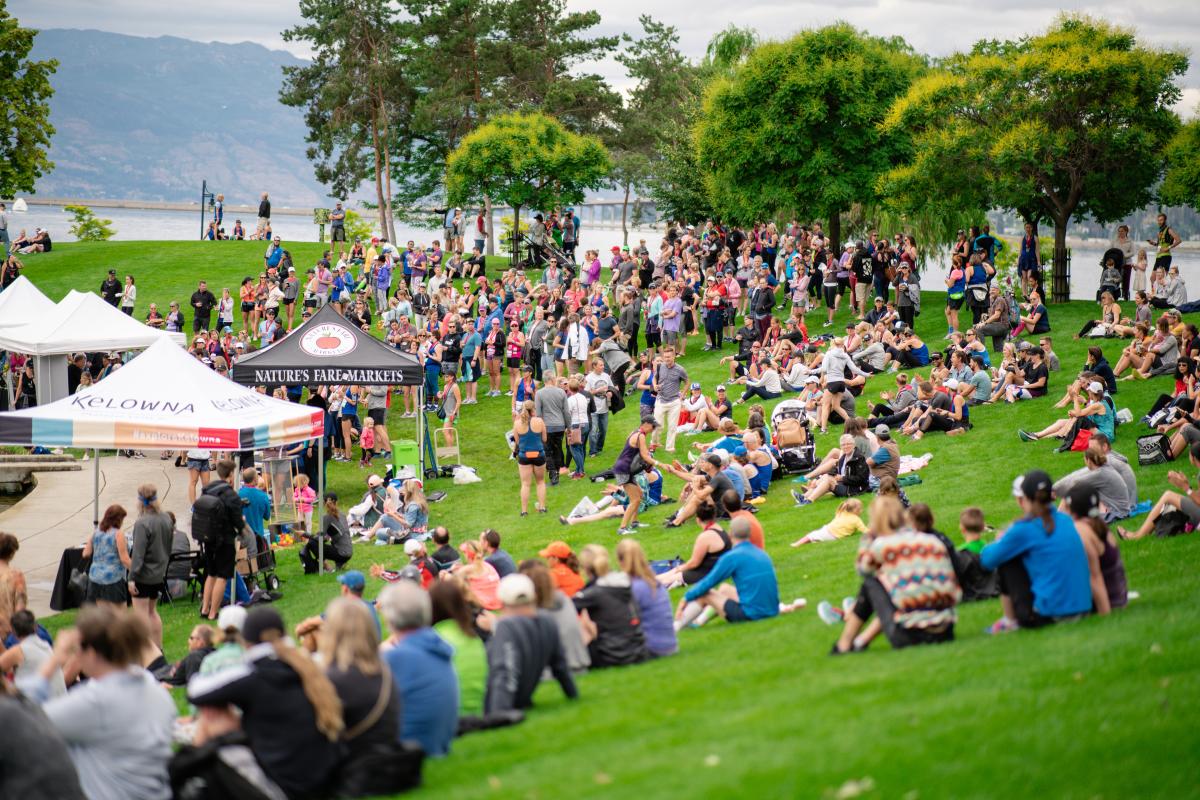 Photo by: ARK Media 
If you're lucky, your conference will begin or end right before or after one of Kelowna's many festivals. What's your pleasure? Wine? Stay for the Spring or Fall Wine Festivals. Food? Okanagan Eats or Diner en Blanc will fill you up. Craft beer? The Great Okanagan Beer Fest is for you. Kelowna Pride raises the rainbow flag each summer. What about superheroes? You'll want to take in the Kelowna Fan Experience (KFX). Is classic rock your thing? Come Rock the Lake with us in summer. Looking to test what you're made of? Extend your stay to compete in the Across the Lake Swim, the Apple Triathlon, the Kelowna Wine Country Half Marathon, or the Okanagan Marathon.

Explore Beyond Kelowna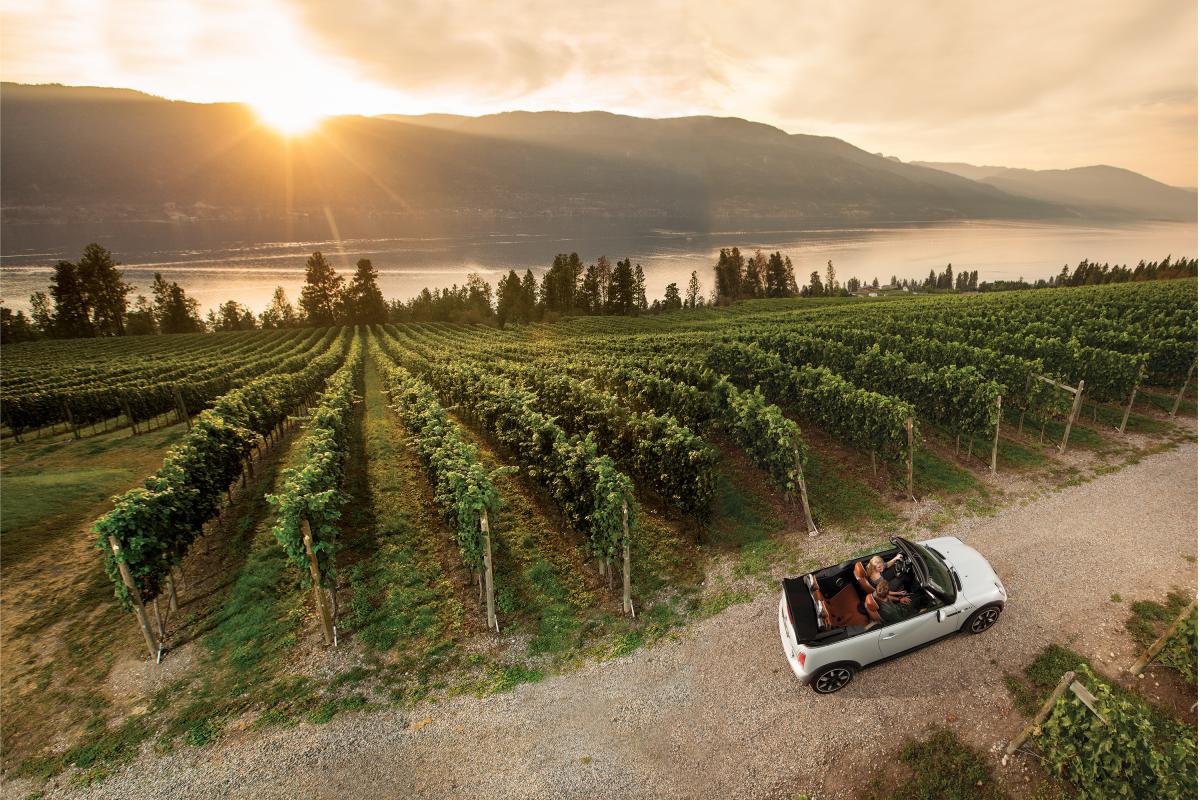 Photo by: Shawn Talbot Photography
The classic, two-lane highways that loop the Okanagan Valley make Kelowna a quintessential road-touring destination. Kelowna's local Budget Rental Car agency offers conference organizers and their delegates special rates, making it easy to explore the Okanagan on your own.

Connect with Tourism Kelowna for Trip Planning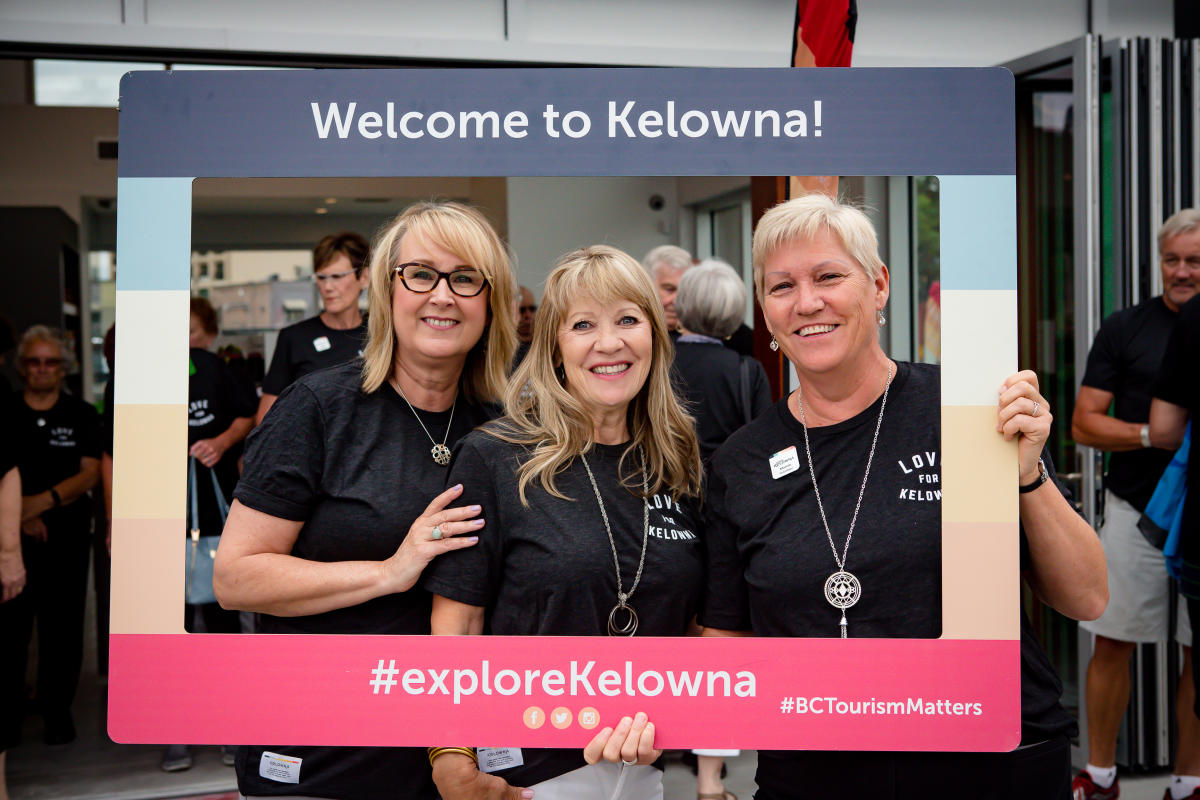 Photo by: Michelle Roydell
Looking for even more ways to experience Kelowna before or after an upcoming conference? Download our visitors' guide, or reach out to the destination experts at Tourism Kelowna for customized recommendations.