March break is coming up, and with health restrictions still in place, we know it's harder to keep children active and engaged. The #exploreKelowna Local Savings Pass, a free mobile passport that connects residents of Kelowna with local offers and discounts of more than 85 businesses, has some great options to plan some fun activities with the family.
As you're planning your activities, and while you #exploreKelownalocal, be sure to keep health and safety top of mind (we've put together some helpful tips).

Fun Activities 
Photo by: Simplex Sportszone
There are many activities for the family to enjoy together and that cater to different ages so everyone gets to have some fun and release some of that pent up energy. Energyplex is a family fun centre for children of all ages that includes an energy cube playground, a play gym, rock climbing, and Ballistix ball shooting. If you're looking for a more athletic experience, check out Airhouse Kelowna, a progressive freestyle gymnastics and trampoline training centre - it's the place to go if you're just looking to have some fun on trampolines or looking to train and progress your sporting passion. For a completely different and unique experience, you can visit Simplex Sportszone. Here you can immerse yourself in a very realistic full-screen simulator where you can play a variety of sports (with real sports equipment), carnival games, or even zombie dodgeball! 
Sign up to use the #exploreKelowna Local Savings Pass and get the following discounts: 

Delicious Eats and Sweet Treats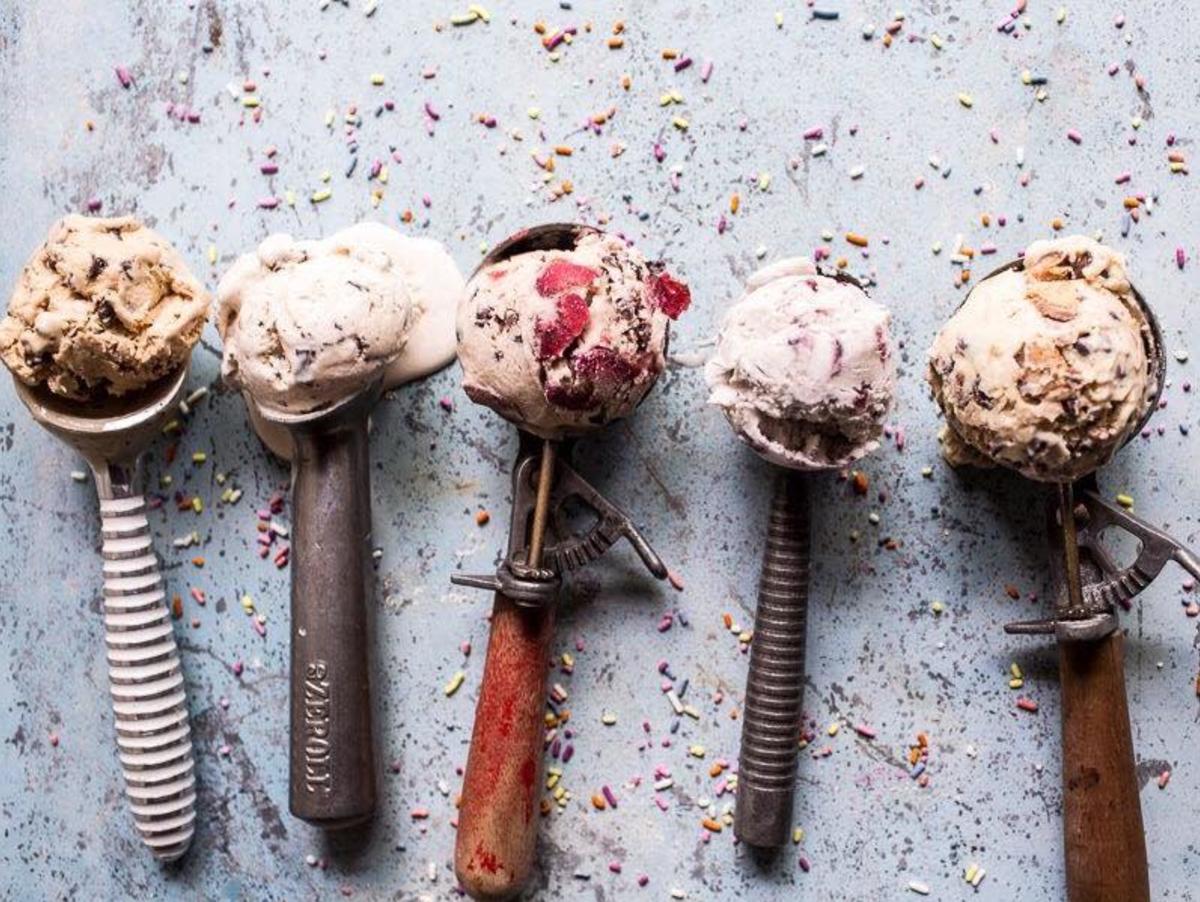 Photo by: Parlour Ice Cream 
After working up an appetite with some fun indoor games, what better way to enjoy some family time than sharing some delicious eats, and a treat or two.....or three! Head over to Bread Co, downtown Kelowna or Pandosy Village location, for some amazing gourmet sandwiches, plenty of treats, and loaves of bread - and if you decide to visit before your activity, Bread Co has a delicious breakfast menu, croissantwich anyone? Another tasty option is Dosa Crepe Cafe, a south Indian cuisine restaurant where they blend south Indian dosa with french crepes, now doesn't that sound amazing! And if you're looking for straight-up dessert, what better place than Parlour Ice Cream. Handcrafted and featuring local products, they bring out the best of the Okanagan in their ice-cream. 
Sign up to use the #exploreKelowna Local Savings Pass and get the following discounts: 
Dosa Crepe Cafe - Buy 2 entree's and get one dessert crepe for free. 
Parlour Ice Cream - Buy 2 pints and get 1 free pint ($10 value). 
Bread Co: Free Beverage - Receive a free drip coffee, pop or juice with the purchase of any entree. 

Staycation 

If you're looking to add a little excitement with your family this spring break, why not add a hotel stay and turn it into a staycation. Many of the Kelowna hotels have swimming pools open year-round with slides and even hot tubs. It's a great way to keep the kids happy and entertained, and relax a little yourself! Comfort Suites has a great indoor heated pool that is open from 8 am to 10 pm, the brand new Hyatt Place Kelowna has an indoor pool and hot tub, and the Kanata Kelowna Hotel has two pool slides for the kids to enjoy and a hot tub for the adults. Another option is to head up to Big White Ski Resort and enjoy a little winter and snowy staycation before you get into full spring mode. 
Sign up to use the #exploreKelowna Local Savings Pass and get the following discounts: 
These are just some of the great offers available on the #exploreKelowna Local Savings Pass, sign up today and create your own fun itinerary to continue to support our local businesses and rediscover this beautiful area. 
Please read the stipulations on the offers and discounts for subjects and availability.