Captivating photos of vineyards and golf courses, an aerial shot of green pine and golden larch forest, and a snap of a lone hiker looking down on Rose Valley Reservoir—plus other alluring images of the city and lake posted on @kenny_hagen, Kenny Hagen's Instagram feed—caught the attention of Tourism Kelowna.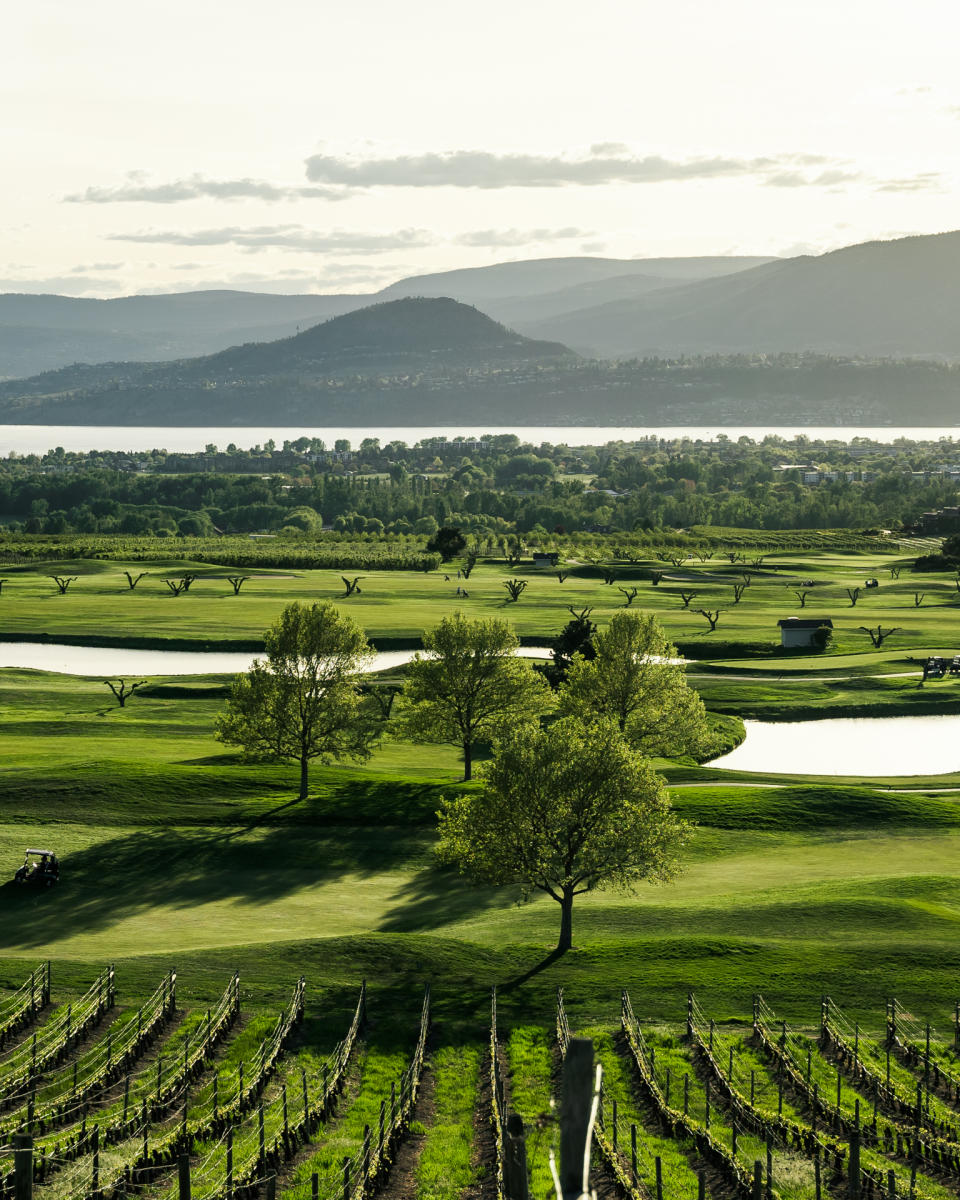 Hagen, a photographer and videographer with Buzz Marketing, spends his days taking photos and making videos for real estate and small business clients around town. Now, thanks to his eye for capturing Kelowna's scenic views (and tagging @tourismkelowna or #exploreKelowna), the 26-year-old has been tapped as a Tourism Kelowna content creator.
He'll be making long-form videos for the Tourism Kelowna website (including the city's five wine trails), creating Reels for Instagram about classic hikes and seasonal activities, and shooting photos and videos for other special projects.  
"From a photographer's perspective, I just love the blend of nature and city in Kelowna. You can be out of the city within a few minutes," says Hagen, who has lived here since 2005. "Most of the photos I've been tagging are either landscape, where it's a nice view of Kelowna with the lake in it, a few with the views of the harvest, as well as a couple of hiking shots around town." 
Hagen's favourite spot for nabbing Kelowna's "money shot" is McDougall Rim in West Kelowna. He tackles the 10-km out-and-back trail two to three times per year. From the viewpoint, you get vertiginous views of Rose Valley Reservoir, with Okanagan Lake—bisected by the William R. Bennett Bridge—in the background.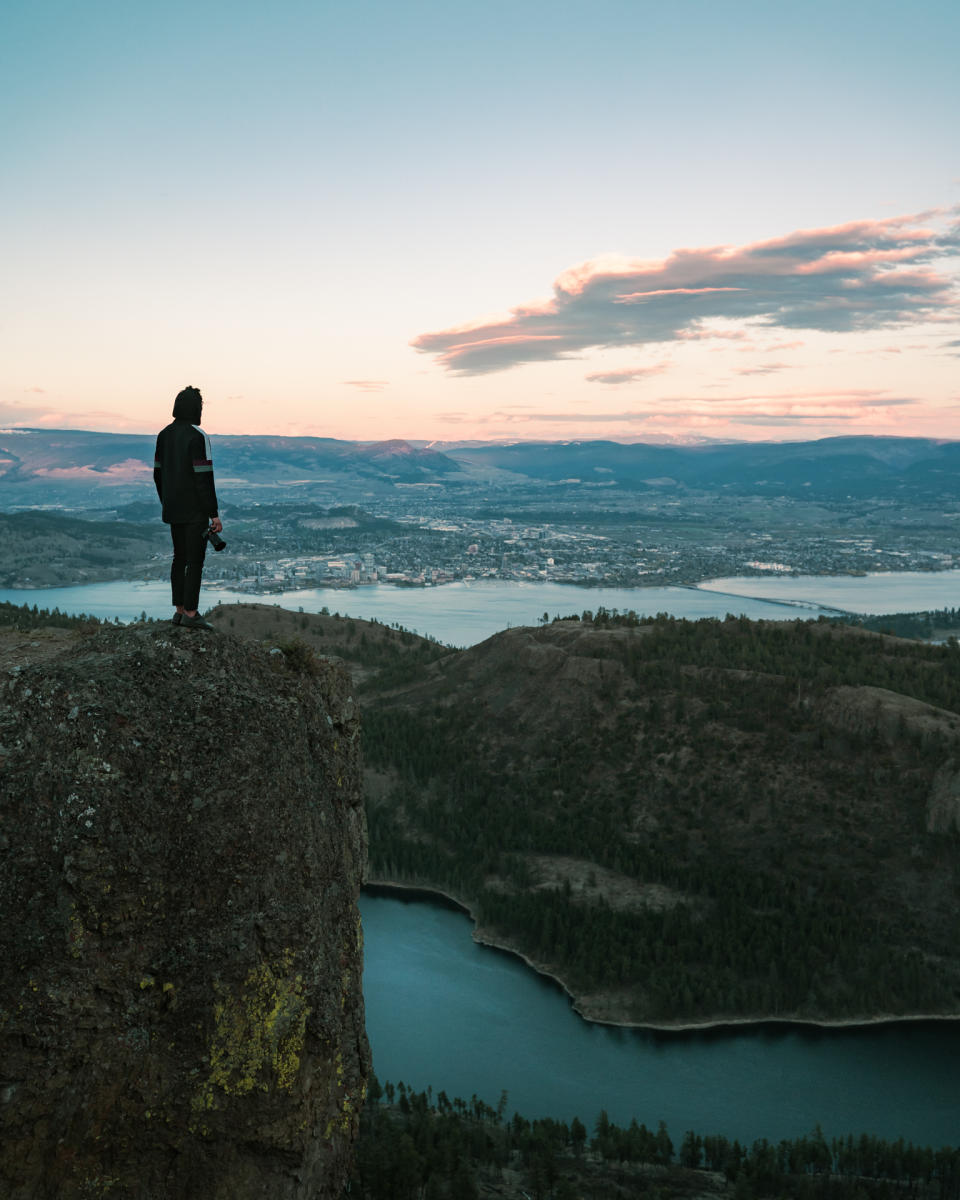 Hagen shoots pictures and video with a Sony a7iii, but he says aspiring photographers who aren't yet ready to invest in equipment can just use an iPhone and play around by taking a lot of pictures.
When Hagen sets his camera down, you'll find him editing his work, or squeezing in a workout at the gym. But it's not always about work or working out—Hagen does play tourist and tour guide when friends and family visit Kelowna.  
"The things I would show them are probably the basics: Knox Mountain and a couple of the nice wineries. Then I'd take them to places like McDougall Rim or the Myra Canyon trestles. I would probably take somebody visiting to Oyama Lookout as well," says Hagen.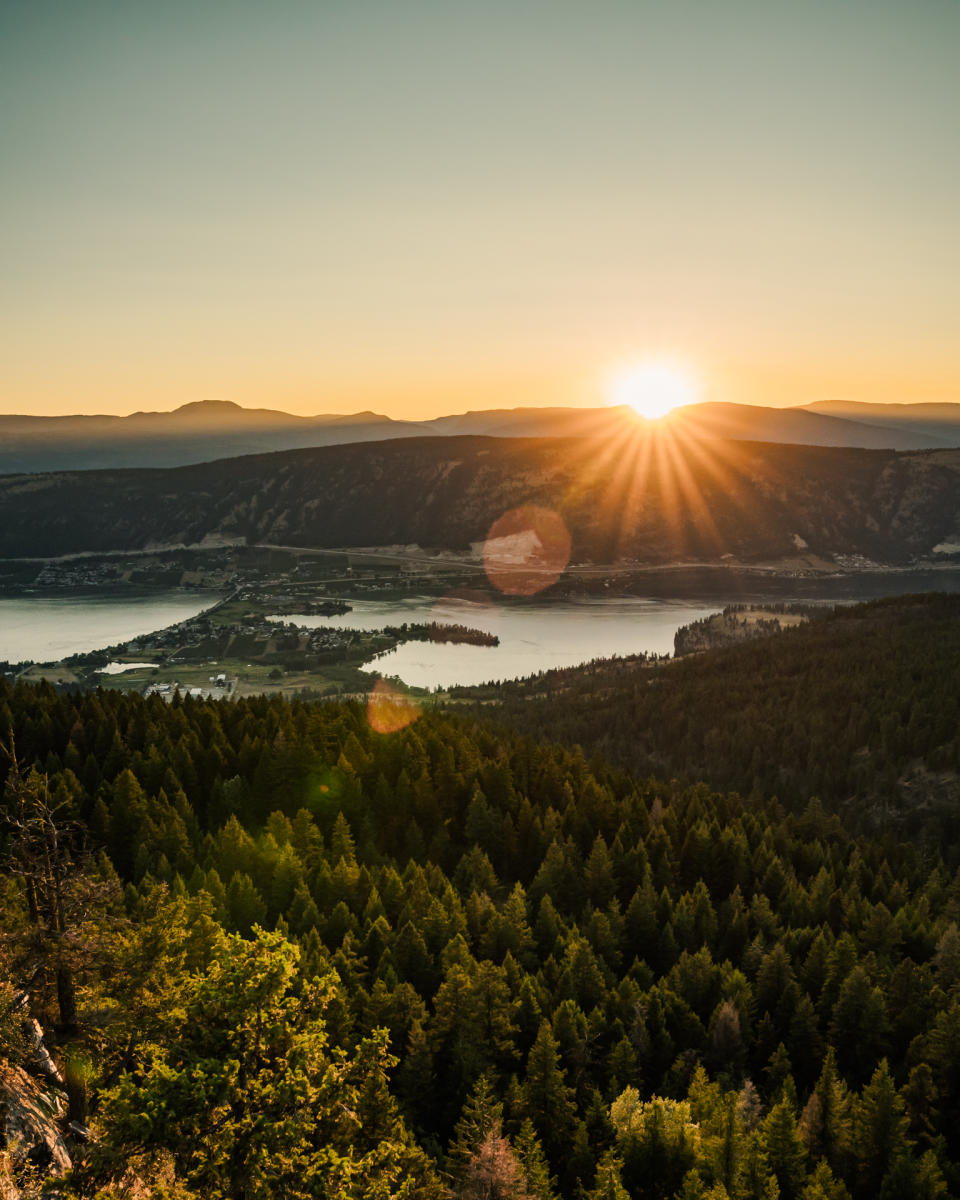 This spot in Lake Country is located past the Oyama zipline and you can drive almost all the way up—it only requires a short hike to the lookout, where you'll see Kalamalka Lake to your right and Wood Lake to your left. 
"In midsummer, you see the turquoise water in Kal Lake," says Hagen.
Sounds like another money shot!