If you only had one, just one day to spend in Kelowna here are a few of the many must-see attractions and venues.  (You really should stay longer or start planning your next holiday though!) 
Kelowna's history is rich in agriculture so it is only fitting to start your day at the Kelowna Farmers' and Crafters' Market (8: 00 am - 1:00 pm, Wednesday and Saturdays) or picking fruit that is in season.  First thing in the morning is the best time, it is still cool and you can wander the rows at the market or orchard and enjoy the taste of vine or tree ripened goodness!
Continue your morning exploration with a hike on Knox Mountain.  Located adjacent to the downtown core, Knox Mountain Park offers a variety of trails with breathtaking views of Okanagan Lake.  For those less interested in hiking you can drive your car up to the viewpoint and simply take a moment to take it all in. 
You cannot come to Kelowna without taking a stroll downtown along the waterfront and the new Downtown Kelowna Marina.  Pick up an ice cream or a latte or even better, rent a boat or take a tour onboard one of the many boat tour options located at the foot of Bernard Avenue.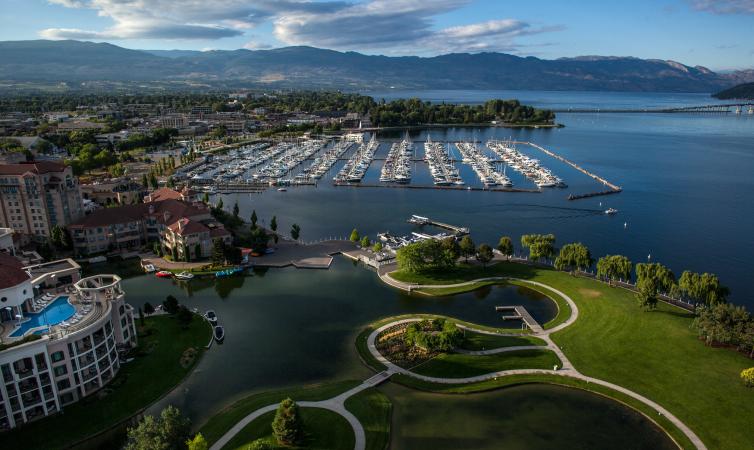 The afternoon was made for sitting on a patio and sipping your favourite beverage.  If you are downtown try, Oak + Cru Social Kitchen & Wine Bar or the many sidewalk cafes along Bernard Avenue.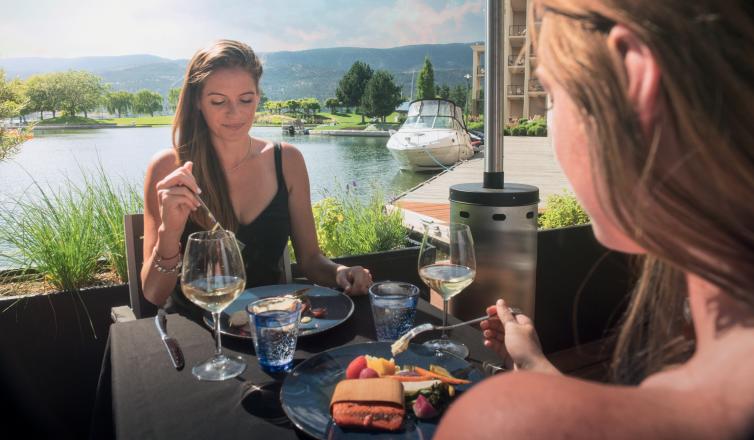 A Kelowna visit wouldn't be complete without tasting some of our wine and dining at one of the wineries.  Here are three great options to choose from for dinner:  the Terrace Restaurant at Mission Hill Family Estate, Sunset Organic Bistro at Summerhill Pyramid Winery or Old Vines Restaurant at Quails' Gate Winery.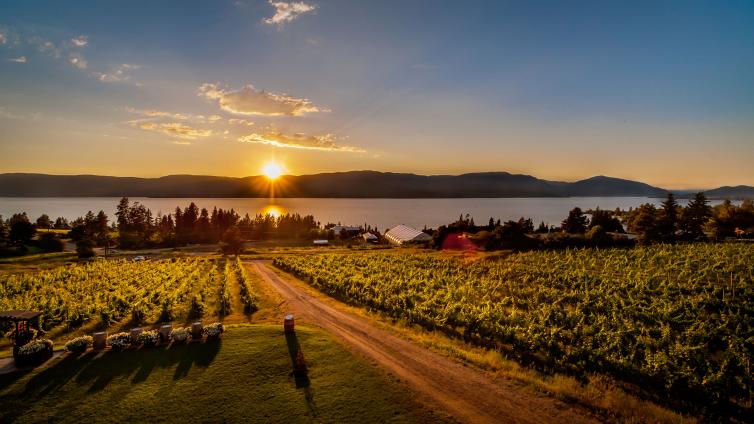 For more information on other great must-see attractions and venues that fit with your tastes and timing please visit http://www.tourismkelowna.com/do/
---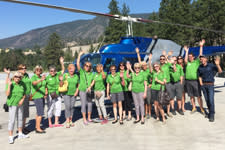 The Tourism Kelowna Visitor Centre is located at 544 Harvey Avenue and in the arrivals area at YLW. With 50+ Volunteers and 8 staff, the Tourism Kelowna Visitor Services team is friendly and knowledgeable team with a wealth of information on Kelowna, West Kelowna, Lake Country, and beyond. Drop by, give them a call (250-861-1515), chat with them online, or Tweet #askKelowna