Asparagus season is here! This means you can find fresh, local asparagus just about anywhere including, the Kelowna Farmers' & Crafters' Market. Quality Greens Farm Market, and many of the farm and orchard markets around Kelowna.  
Below is my favourite asparagus soup recipe to celebrate the season. It's simple, fresh, and delicious. I hope you enjoy it.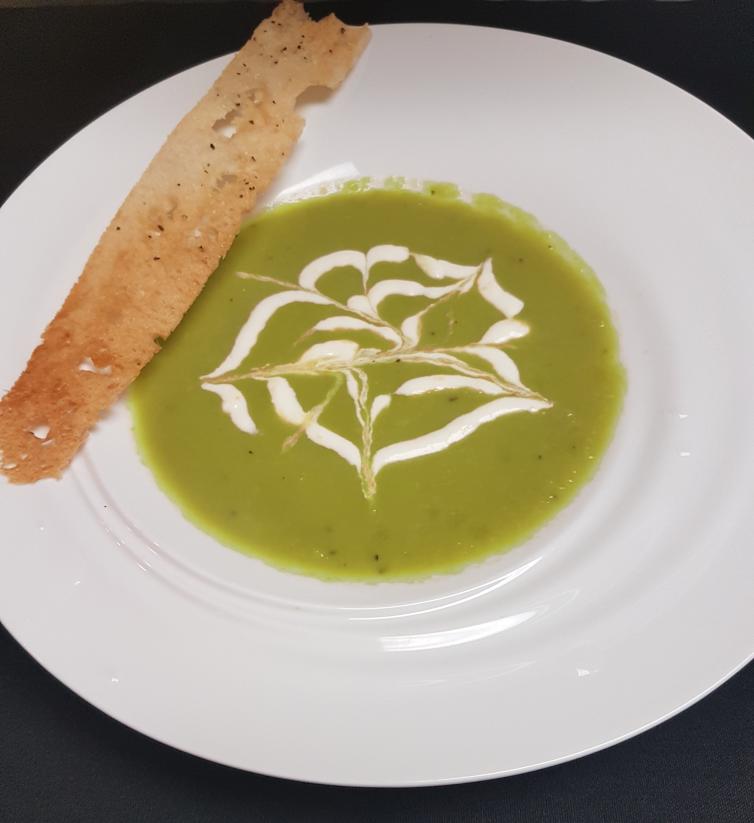 Recipe
800 g asparagus, woody ends removed
olive oil
2 medium white onions, peeled and chopped
2 sticks celery, trimmed and chopped
2 leeks, trimmed and chopped
2 litres organic vegetable or chicken stock
sea salt
freshly ground black pepper
Directions
Chop the tips off your asparagus and put these to one side for later. Roughly chop the asparagus stalks. Get a large, deep pan on the heat and add a splash olive oil. Gently fry the onions, celery and leeks for around 10 minutes, until soft and sweet, without colouring. Add the chopped asparagus stalks and stock and simmer for 20 minutes with a lid on.
Remove from the heat and blitz with a hand-held blender.
Season the soup bit by bit (this is important) with salt and pepper until just right. Put the soup back on the heat, stir in the asparagus tips, bring back to the boil and simmer for a few more minutes until the tips have softened.
Garnish with a drizzle of crème fraîche and serve with your favourite bread or crostini. 
Enjoy!
---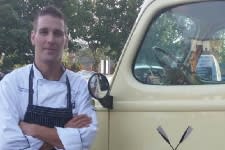 Chef Vince Van Wieringen is a red seal endorsed Chef, with creative culinary skills, extensive food and beverage experience and a passion for food. Vince's menus focus on Farm to Table and seasonal dishes with ingredients that feature local farmers, orchards, meats, and sustainable BC seafood. He is Executive Chef at Hotel Eldorado and the current President of the Vernon and District Metis Association.