A sure sign of spring is when the Kelowna Farmers' and Crafters' Market is selling fresh, local rhubarb! This easy rhubarb pie is absolutely scrumptious and is a unique addition to your regular fruit pie repertoire. The brilliant ruby red colour and tart zing will make this a new family favourite. It's the perfect dessert to celebrate spring and the first growth in your garden.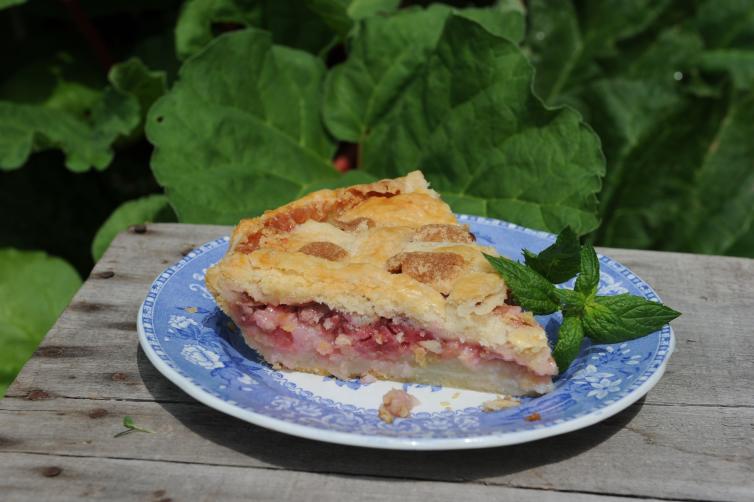 Pick up fresh Okanagan Rhubarb at the Kelowna Farmers' and Crafters' Market Wednesdays and Saturdays 8:00 am to 1:00 pm. 
*Recipe from my cookbook: The Butcher, The Baker, The Wine & Cheese Maker – In The Okanagan
Recipe
4 cups rhubarb
1 tsp baking soda
2 eggs
1 Tbsp milk
1 1/2 cups sugar
1/3 cups flour
1 Tbsp butter, room temperature
1 unbaked pie shell plus pastry strips to create lattice top (optional)
Directions
Pour hot water over rhubarb in a large bowl, stir in baking soda and let sit.
In a mixer beat together eggs, milk, flour, sugar, and butter.
Drain rhubarb and add to mixer.
Fill unbaked pie shell – arrange lattice topping.
Bake for 1 1/2 hours at 350 F on an oven rack (one below middle).
Let cool and enjoy!
---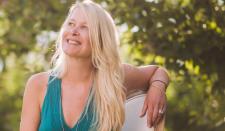 Jennifer Schell is a writer, editor of BC Food & Wine Trails Magazine and internationally award winning author of three cookbooks titled: The Butcher, The Baker, The Wine & Cheese Maker. Born and raised on an orchard in East Kelowna, Jennifer's family roots run deep in agriculture. An advocate for all things local, she focusses on shining the spotlight on the people of the food, wine and farm scene.