Known for the ever-popular Westside Wine Trail, it's no surprise that craft beer offerings have begun to gain a strong following in West Kelowna.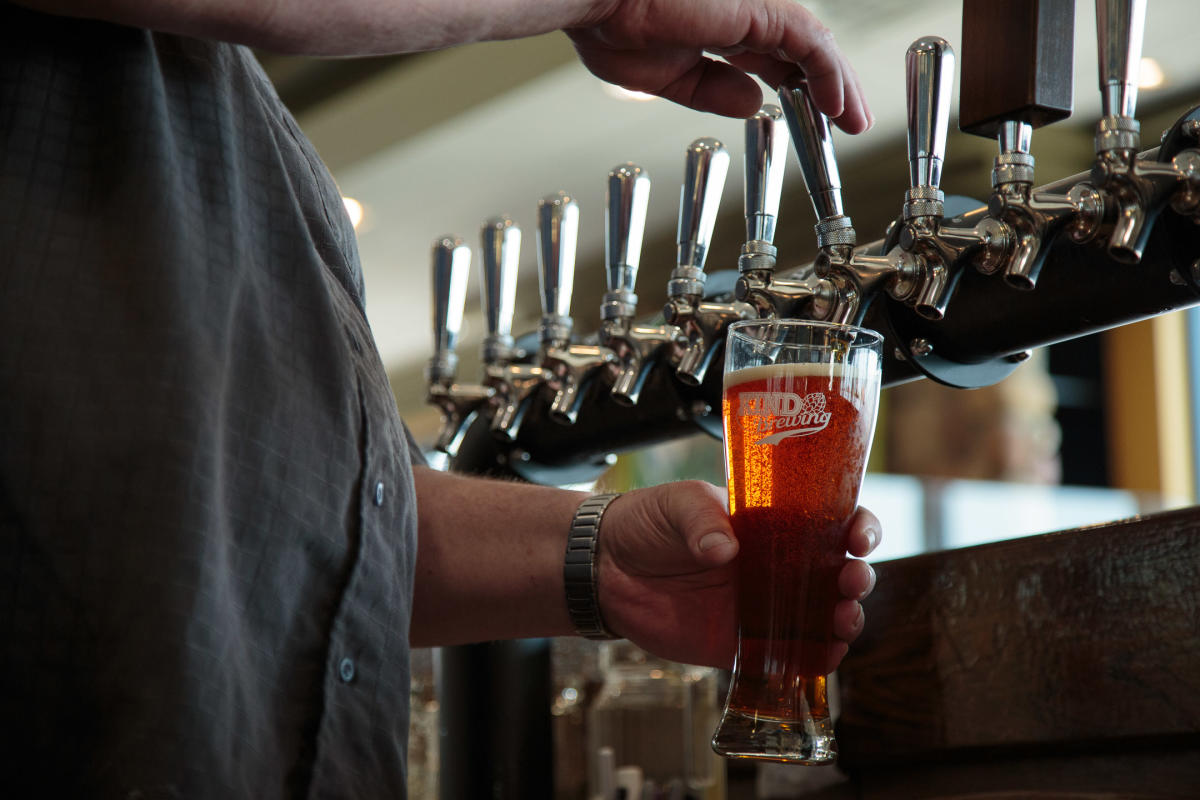 Photo credit: BC Ale Trail
West Kelowna's first micro brewery, Kind Brewing has been leading the west side craft beer scene since 2017. Touting a kind space for all, the brewery boasts a light filled tap room, a hops covered patio with lake views, and games throughout the space (shuffleboard, pinball) to accompany your pint.
The brewery's craft offerings are a mix of classics, such as the Belgian Wit, and new takes, like the Pina Colada IPA. Refreshing their tap offerings seasonally, guests might enjoy a Johnny's Red Ale, a fruity Saison, or their latest collab (past collabs have seen Kind partner with The Hatch winery and fellow brewers Jackknife).
Hearty comfort food is served up at Kind Brewing. A menu of smoked BBQ favourites including their Kind Burger and Smoked Pulled Pork or Beef are rib sticking good, and perfectly paired with a lager to wash them down.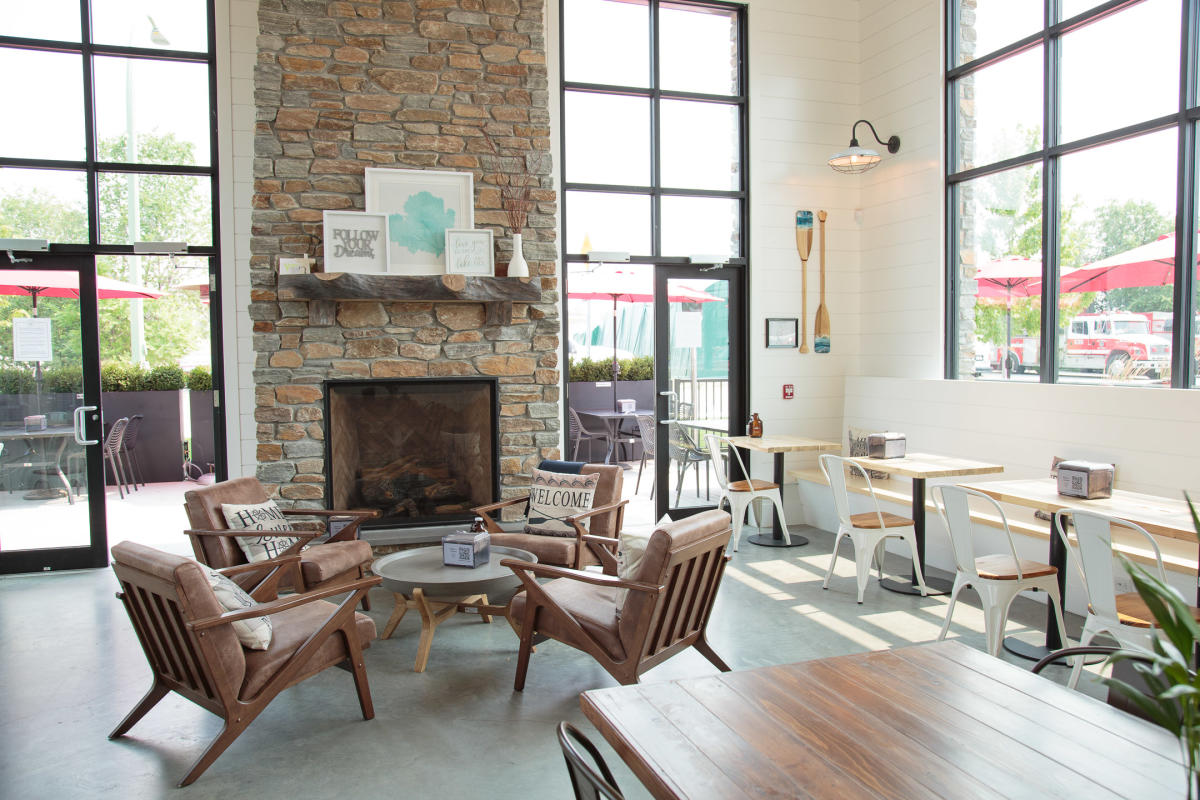 Photo credit: BC Ale Trail
Lakesider Brewing embodies the spirit of Okanagan Lake living. Cottage core artwork, soft wood grain accents, and floor to ceiling windows conjure calm mornings sitting on the dock and summer night vibes, creating the perfect beach to brewery atmosphere. Guests are guaranteed to be as chill as the beers being poured.
Focused on easy drinking brews, and often incorporating local fruits and ingredients, Lakesider brewers aim to pour pints which are perfect for the patio or anytime. Their recently awarded Best Fruit Beer at Okanagan Fest of Ale, the Sunkissed Apricot Wheat Ale, is bright and brimming with stone fruit making it a standout of the brewery's philosophy.
Lakesider Brewing's kitchen serves up an equally light and casual menu to accompany its rotating taps. A large selection of thin crust pizzas, try the Spicy Pierogi or the Honey Chicken, are perfect for sharing. Their handheld selections include their take on the viral Tortilla Melt. Loaded Tots, Fresh Creamy Burrata, and Chilled Antipasto Tortellini are just a few of the many other bites guests might accompany with their brew.
In The Hatching Post's Wild West beer is what they do. Their saloon and smokery is a bespoke watering hole, welcoming all to pull up a seat and sling back a handcrafted brew. From the batwing door entrance to the roulette wheel anchored chandelier and every piece of rustic wood in between not a detail has been overlooked to create the perfect western retreat.
Housed behind The Hatching Post's 'mortuary' doors is their brewery, turning out tank to tap brews that fit the unpretentious vibe of the saloon. Recent tap offerings have included the Sundance Hazy IPA, full bodied, rich orange hue, and notes of candied citrus make it a perfect release for April's sunshine, and the Hawke Zealand Pilsner, crisp and reminiscent of the same Sauvignon Blanc characteristics of the grapes and wines found in Hawkes, NZ, a must try beer in wine country. Don't miss the brewery's experimental pilot brews and rotating seasonal features, there's sure to be something to knock you off your stool.
What started as the Smokeshow food truck, The Hatching Post smokery is a robust offering of southern Texas style BBQ. Low and slow, The Hatching Post is committed to the mantra of perfectly smoked meat. Putting their own spin on classic American BBQ, The Hatching Post sources meat from Canadian suppliers and takes advantage of their location, using only local fruit woods as smoker fuel. Tender brisket, juicy whole chicken, and sticky burnt ends are plated up while quantities are available. Smoked meats are the star, but don't skip the sides; delectable dishes like the Mac & Cheese, Smoked Yams, and Jalapeno Cream Corn drive home the BBQ realness.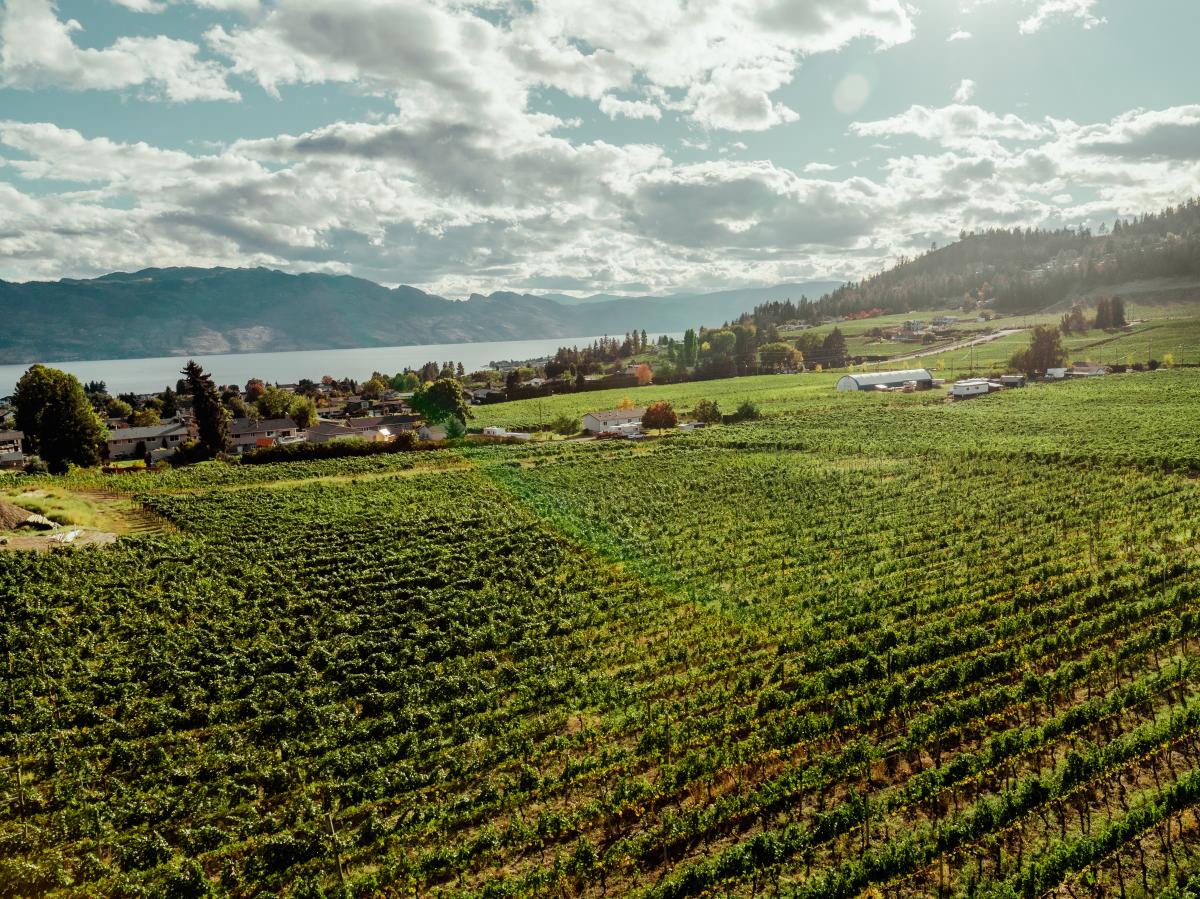 Photo by: Nic Collar Film
West Kelowna's breweries hug the Westside Wine Trail; a stretch of some of the Okanagan's best wine offerings. Local beer, local wine, cider too, and lake view dining, the Westside Wine Trail is a must-visit while you're in the neighbourhood. After a pour at Kind Brewing on Main Street, visit Off the Grid Organic Winery or Kalala Organic Winery for a true taste of terroir. If you're still dreaming of beach life after stopping by Lakesider then head to Mt. Boucherie Estate Winery for a patio seat at The Modest Butcher, their views of Okanagan Lake will have you feeling sun drenched and sandy again. The Hatching Post is one of several Jason Parkes Customs properties on the trail, after your beer and meat sweats subside sip craft cider on the sweeping lawn of JPC's Truck 59 Ciderhouse.