2019 is set to kick off with a bang for the LGBT2Q+ community in Kelowna. Rebellious Unicorns has just launched www.kelowna.lgbt, a fresh new resource for everything LGBT2Q+. The just completed website boasts an LGBT2Q+ business directory, event calendar, and links to tickets for many of the local events.
FruitCake
Kelowna's only monthly, queer-focused club night, FruitCake, is ever-evolving! FruitCake now features a full-length drag show with 4-5 queens who take to the stage at 9:30 p.m. (doors will open at 9 p.m.). January 18 is the first FruitCake, followed by February 22 and March 22, 2019. Feel like dancing afterwards? DJ Shado is spinning until 2 a.m. and it's all included in your ticket ($20 in advance - more at the door). Can't make the show and just wanna dance with your fabulous peeps? Starting at 10:45 p.m., the party-only tickets are just $7 in advance, $10 at the door. Get your tickets now.

Noir Kelowna
The 2nd Annual Noir Kelowna, a "pop-up party/fundraiser" returns on January 29 and will raise funds for the Kelowna General Hospital Foundation. This year, they are bringing some legendary stars from RuPaul's Drag Race. This includes Chad Michaels (Season 4 contestant and All-Stars Winner), Derrick Berry (Season 8 Contestant), and Judas Joe Manson (as Lady Gaga). One important thing to note is that it is a mandatory all-black party. Hannah de Job can be known to be quite ruthless when her mind is made up about something this important! Tickets start at $65 for general admission and $110 for VIP Meet and Greet tickets: www.noirkelowna.com.

The mx - Kelowna Visitor Centre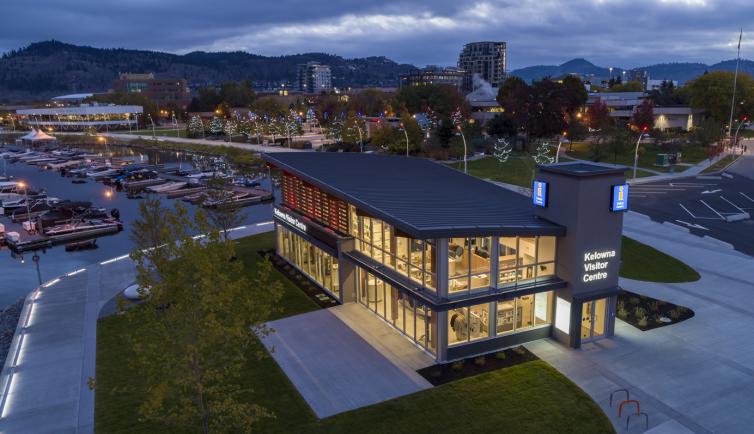 Photo by: Shawn Talbot
The Kelowna Visitor Centre will host its very first LGBT2Q+ event on January 24. The mx is a monthly opportunity for the LGBT2Q+ community to network, gather, and socialize. This event has been successfully bringing the queer community together outside of the clubs and apps for over a year and has raised over $2,000 for the LGBT2Q+ youth group Etcetera. Register online and pay at the door; it's $10 for general admission and $5 for students. 100% of the funds raised go to support Etcetera.

Dis Knee - The Drag Show
Not to be missed is Dis Knee - a Drag Show Unrelated to Disney. Jenna Telz is keeping it real, so get your princess shoes on and get ready to party! Dis Knee is an all-ages show but the content is PG-16. Check out at least 5 different Kings & Queens at this unique performance. The Deets: Early Show - doors open at 6 p.m., show at 6:30 p.m. Late Show - doors open at 9 p.m. and show at 9:30 p.m.
Tickets: Early bird for early show only $15 and available up to January 12, 12 p.m. Advanced tickets available until February 1, 12 p.m. only $20.00. Tickets $25.00 at door (if available).

Peak Pride - Big White Ski Resort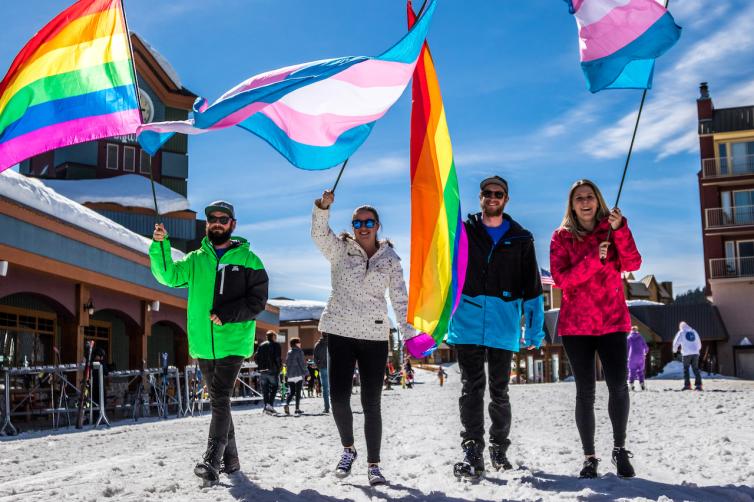 Photo by: Big White Ski Resort
Make sure to save the date for the 3rd Annual Peak Pride from April 5-7 at beautiful Big White Ski Resort. It's shaping up to be both another amazing year for this event and a weekend to remember, offering an opening mixer, parties, culinary capers, brunches, and events both on and off the slopes. Talent is being announced late January and event tickets are on sale now at www.peakpride.ca. Big White has everything to make your Peak Pride experience unforgettable including unique accommodations, idyllic location, powder galore, and après ski to entice you off the slopes. Have a peek at the peaks on their webcams: www.bigwhite.com/mountain-conditions/webcams