Not only does the Kelowna boast 2,000 hours of sunshine every year, stunning vistas, and an abundance of outdoor adventure, it also includes 19 well-conditioned golf courses with diverse designs by renowned golf course architects. Kelowna courses open in March each year, giving us one of the longest, driest golf seasons in Canada. You can plan your vacation to include a different golf course design daily. From bent-grass greens and PGA Tour quality links-like design to player-friendly wide fairways with towering pines, the choice is yours.
Names like Jack Nicklaus, Les Furber, and Thomas McBroom conjure up grand visions for the travelled golfer. Kelowna is a golf destination where you can both challenge and reward yourself every day. Add the weather and scenery you will experience at our award-winning Kelowna golf courses and even the seasoned golfer may stop mid-putt, surrounded by the rugged beauty of nature, to enjoy the view.
Imagine yourself playing where the pros do. Kelowna plays host to one of the three Mackenzie Tour - PGA Tour Canada events held in British Columbia each year. Okanagan Golf Club's The Bear course, designed by the legendary Jack Nicklaus, provides a challenging qualifying site. Gallagher's Canyon Golf & Country Club hosts the four-day main event known as the GolfBC Championship. The tournament brings golf tour players to compete on The Canyon's challenging fairways and well-protected greens while trying not to be distracted by the awe-inspiring vistas.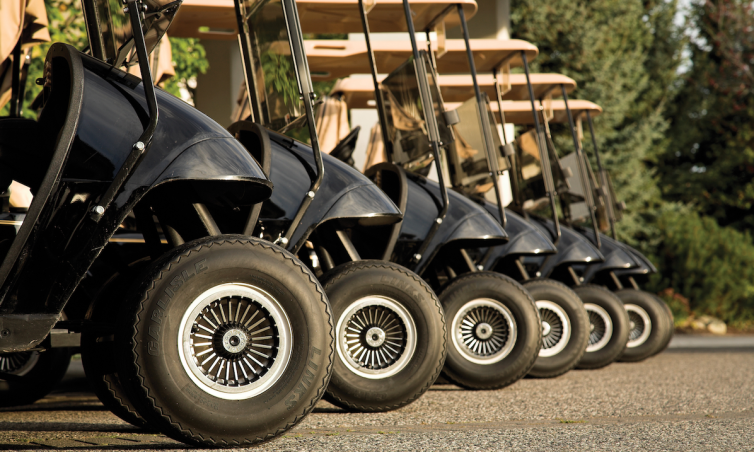 Kelowna International Airport welcomes travellers from near and far and offers easy access to the perfect place to stay, whether it's beach-side, downtown or near the vineyards. The proximity of our fantastic golf properties allows you to appreciate itineraries that include 36 holes in one day or enough time to experience both an exceptional round of golf and one of the areas five unique wine trails. If your golf vacation is more adventure-oriented spend your afternoon riding Kelowna's extensive bicycle network. Enjoy urban biking, easy-to-reach single track off-road trails and skills parks. No need to waste time travelling, the Kelowna experience brings golf, hiking, biking, and wine touring together in a truly memorable vacation.
Our friendly and welcoming golf destination experts are here to help you plan a fulfilling golf adventure to this must-play destination. With so many options in Kelowna, how do you start? There's only one way: dive in.