Listen up music fans! Kelowna is home to the Okanagan's only Hip Hop Brunch.
Every weekend, Krafty Kitchen + Bar in Downtown Kelowna hosts a feast that is influenced by your most-loved 80's and 90's hip-hop artists.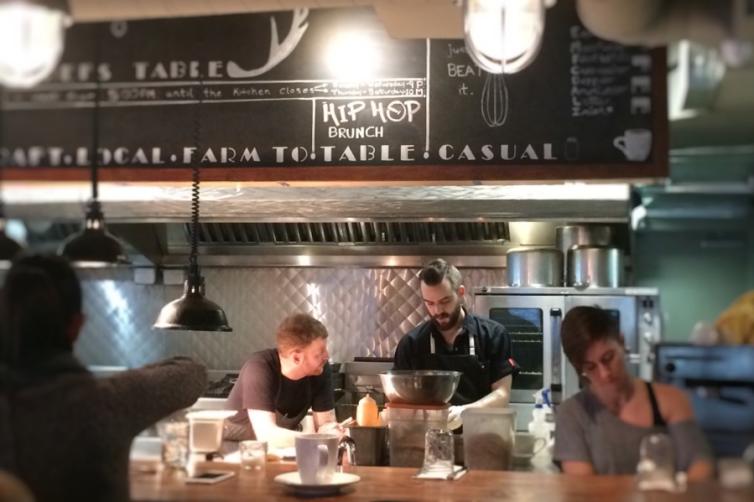 Krafty Kitchen's Open Kitchen gives guests the opportunity to engage with the staff
Menu items include 'Mo Money Bowls' and the 'Tupac Benedict' – great choices for music buffs to enjoy Saturday and Sunday brunch made with locally sourced and sustainable ingredients.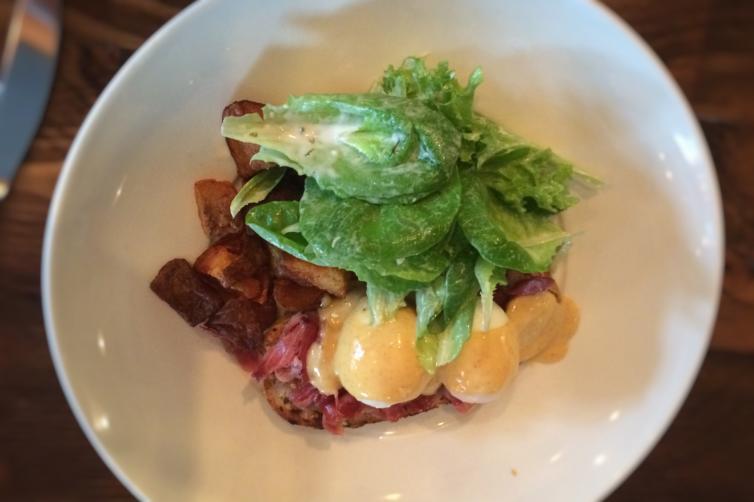 Two poached eggs on smoked ham resting on a slice of sourdough makes up the 'Tupac Benedict'
Krafty Kitchen is well-known for their signature cocktails, and they don't "skip a beat" even during their midday hours. From the 'Hair of the Dawwwg' to the 'G-mosa', the restaurant offers a wide selection of daytime drinks that will ensure no one leaves thirsty.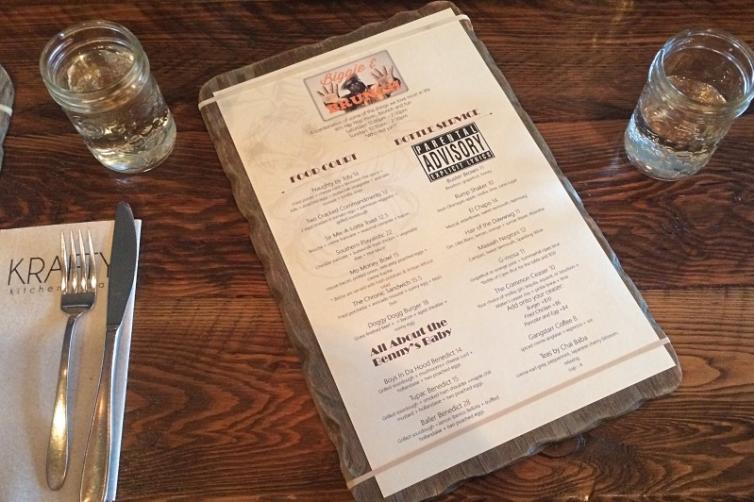 A selection of high quality and minimally processed items are available on the menu
If pairing a Caesar with your benny is a part of your weekend style, there are some pretty slick add-ons. Diners get the choice of incorporating a burger, fried chicken or pancake, and eggs to complement their first drink of the day.
Check out Hip Hop Brunch at Krafty Kitchen on Lawrence Avenue every Saturday from 12 pm to 2:30 pm and every Sunday from 10:30 am to 2:30 pm.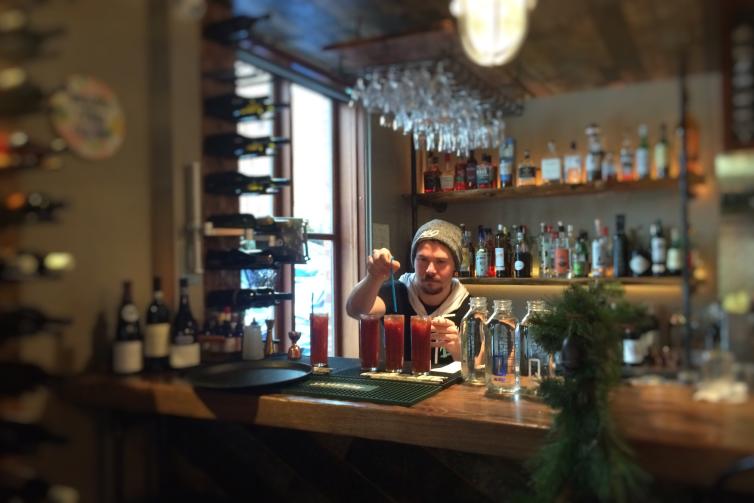 The art of making the perfect caesar at Krafty Kitchen
---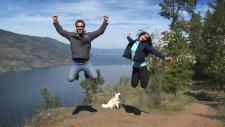 Wesla Wong & Duane English are meteorologists based in Kelowna. When not looking at weather charts, you will find the couple skiing, playing music or hiking with their dogs - enjoying everything that the Okanagan has to offer.