When I travel, I make it all about the food (my definition of food naturally includes a drink, just so you know). I usually research into one seasonally focused, independently owned spot to visit first. After that initial solid experience, it becomes this cookie crumb adventure; scouting out local life based on their insider perspective. It isn't that difficult – start up a conversation with the bartender or server and they usually know a thing or two.
From chefs to bartenders, small business owners to general managers, here is where some of those in the hospitality industry like to eat and drink in Kelowna: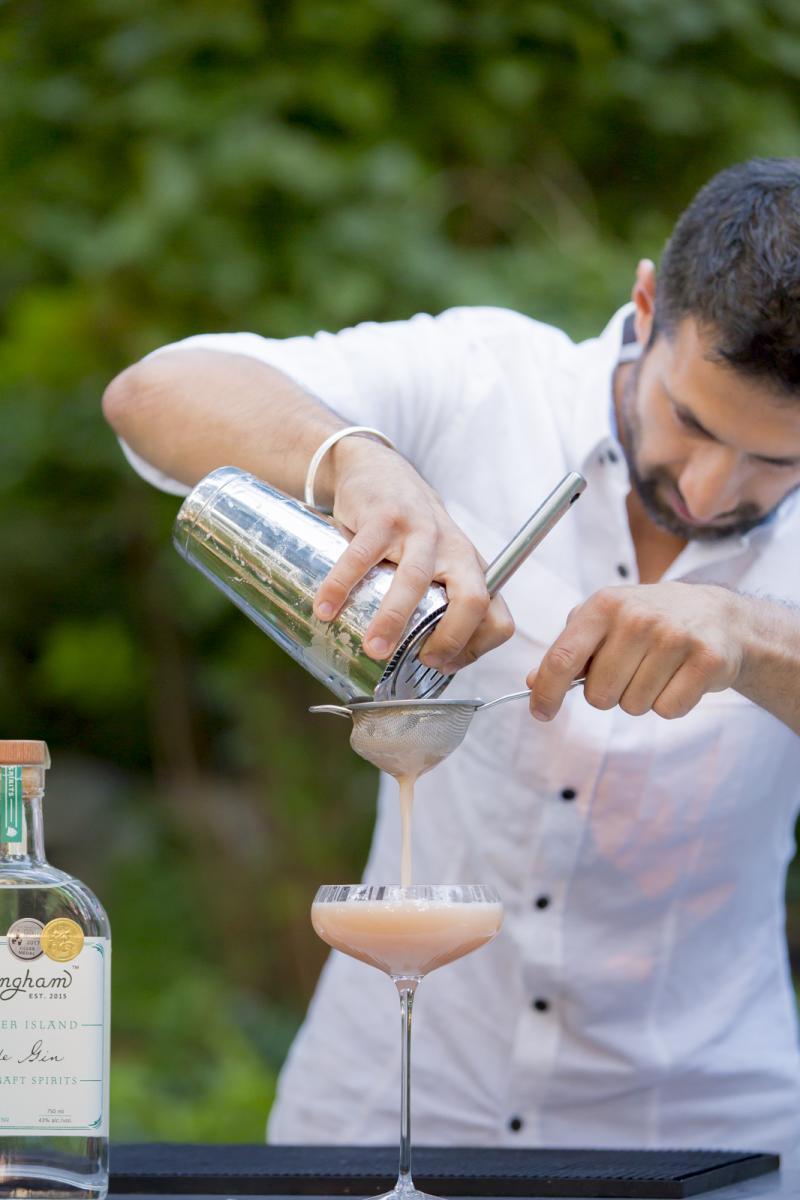 Photo by: Thuy Tran Photography
"Let's start with one that moves around Kelowna, the Little Tokyo Ramen food truck - by far my favourite spot. I love Ramen so much and it's always my comfort food. Yatai style ramen, made-from-scratch broths and handmade noodles - I don't need anything else.
I just discovered Home Block restaurant at Cedar Creek Winery. Delicious wines paired with fresh amazing dishes and that sticky toffee pudding is just on point (and I'm English!).
For the drinks, I would say Rustic Reel and try their Black IPA. Jack's Pizza & Liquor right now - the boys behind the bar are doing a solid job representing the Okanagan's cocktail scene - they love what they do and it shows."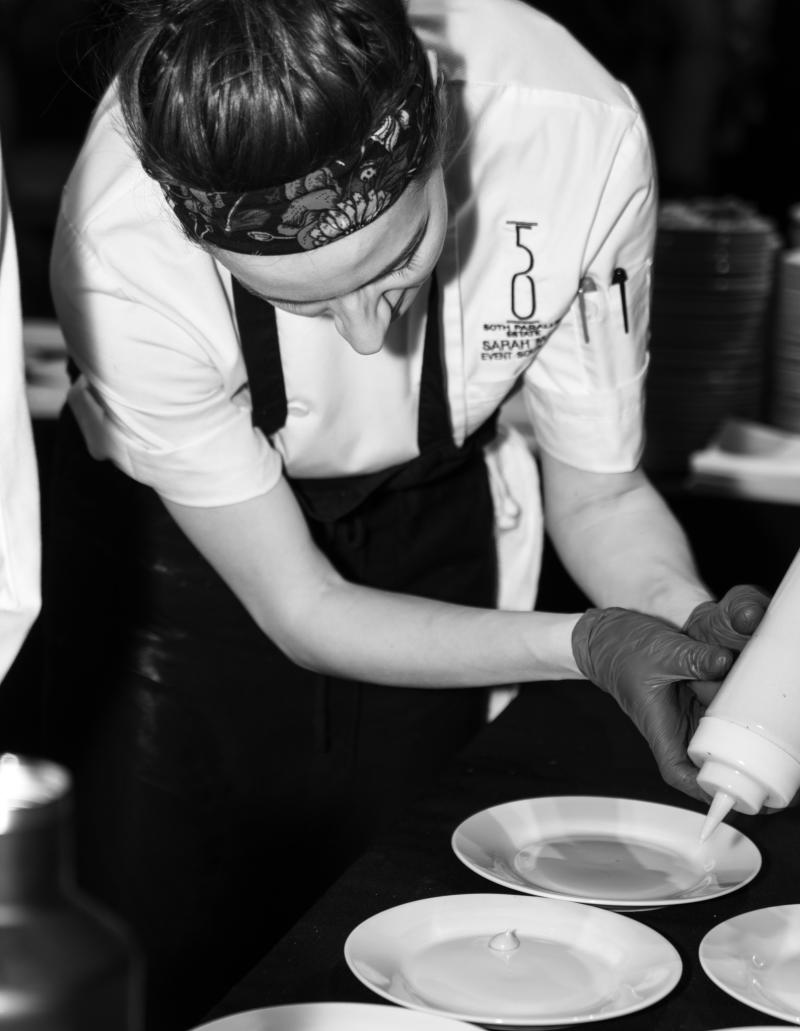 "In Lake Country, I enjoy going to the beach. I generally stop in at Invatis Cafe and Smoothie Bar and grab a smoothie and Buddha bowl and head to Coral Beach Park where I love hanging out on the dock and soaking up the sunshine.
As for places to eat, I really enjoy going up to Ex Nihilo and dining at CHAOS Bistro for a pizza and glass of wine - great views of the vineyard and awesome pizza. I enjoy grabbing a bottle of bubbles from Intrigue Wines whether it's the 'Social' or the 'I Do' - super tasty. And who doesn't like a glass of bubbles after a hard day at work?"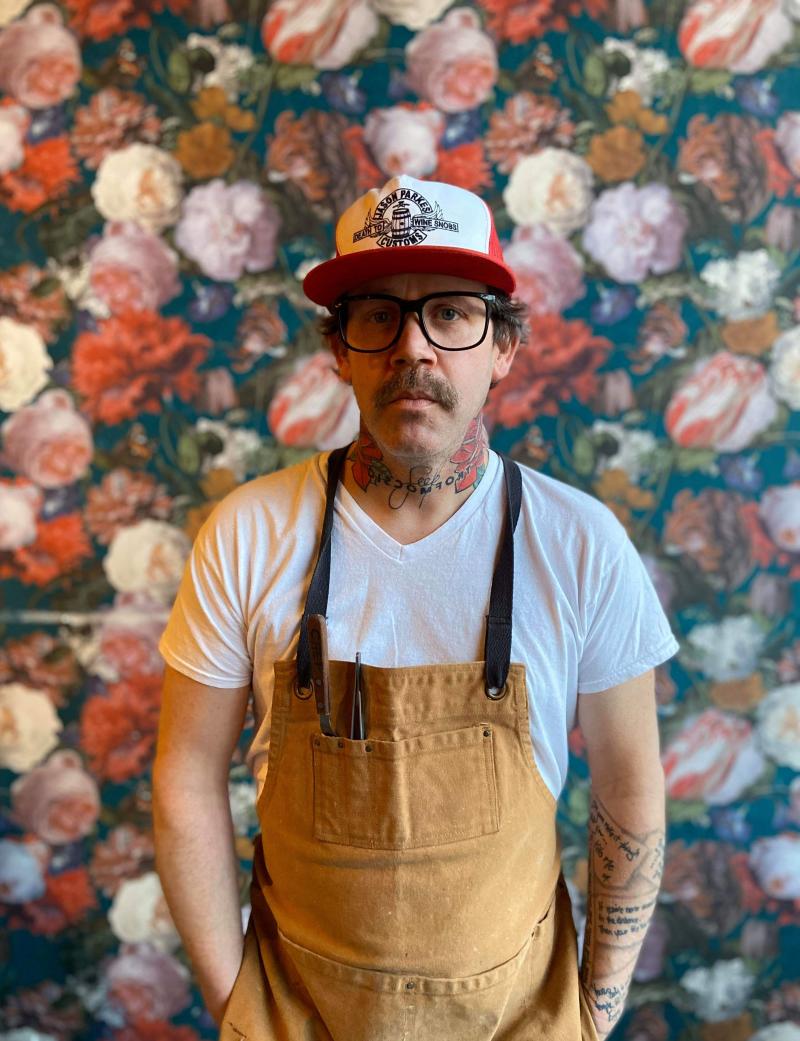 "My fave places to eat would be Micro Bar + Bites and Provisions Kitchen. Micro has a great tapas menu and beer that's outside of Okanagan but (usually) still within the province, and I love the food coming out of the kitchen at Provisions and the team there - Court and Brock are super talented and amazing humans."
"Mabui Sushi Izakaya for date nights, Wasabi Izakaya for weeknight dinners and ramen, Latin Fiesta for a quick lunch on errand days, Sprout for coffee and fresh bread, and Vietnam Village when I'm missing my Moms cooking."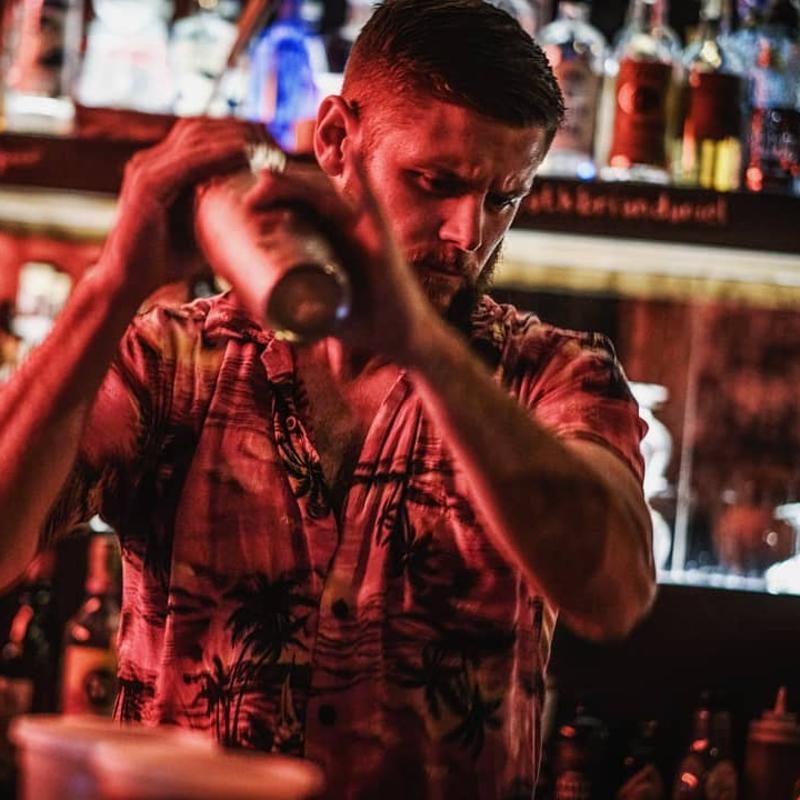 "One of my favourites - Friends of Dorothy Lounge – the Okanagan's first LGBT2Q+ lounge. The space is truly awe-inspiring from the murals, to the chandeliers, to the menu offerings. Micro Bar & Bites - amazing staff, fantastic menu selection, and make sure to tell them Brian from Jack's sent you. Skinny Dukes Glorious Emporium - ever wanted to have a drink at a 70's house party? Regardless of your answer, you have to check out this spot.
The Hatch - not your traditional winery by any stretch, they follow their own rules and rightly so. Copper Brewing and Red Bird Brewing - both down to earth, family-run breweries that make damn good beer. Upside Cider - beautiful organic cider and a company run with purpose, visit their organic farm market in the same facility."
Mark Filatow / Chef & Sommelier, Waterfront Wines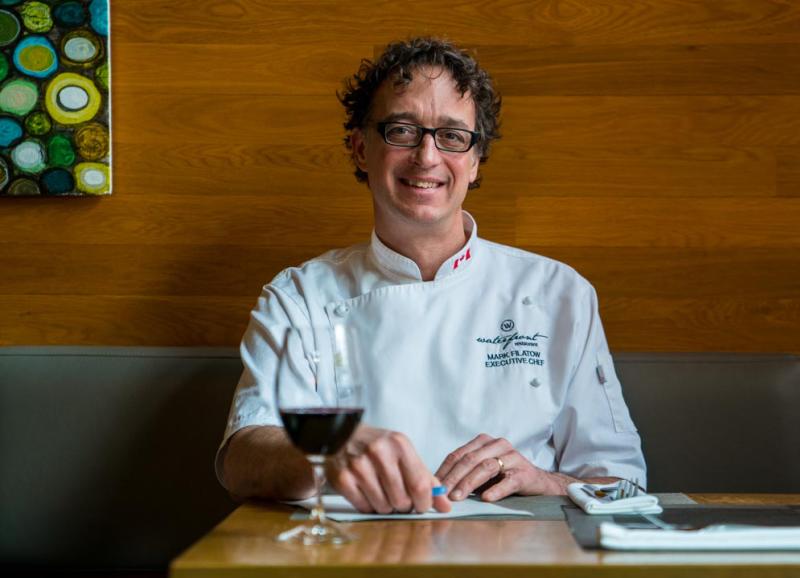 "I love heading to Karat and grabbing a lemon poppy seed croissant, Vice & Virtue for a seasonal brew and some Brisket, Sprout for the great coffee and a good hangout. Visiting Brian at Frankie We Salute You and having the carrots on toast dish. I buy seafood for home (as well as for the restaurant) at Codfathers Seafood Market. My family 'thinks' The Table Cafe at Codfathers makes great Fish and Chips – seems like I'm always working on 'those' nights.
Rosé on a bike tasting, start at up at 50th Parallel and work your way down to CedarCreek stopping at all the places…maybe that's just a dream."
The industry has spoken. Bring on delicious food and drinks!