Fruitful in Unity is what the City of Kelowna's Coat of Arms proclaims and what Rawle James believes. At once a poet, life coach, and community servant, Rawle has embraced Kelowna since arriving in the city 16 years ago from Toronto and declares it, "The best move I've ever made."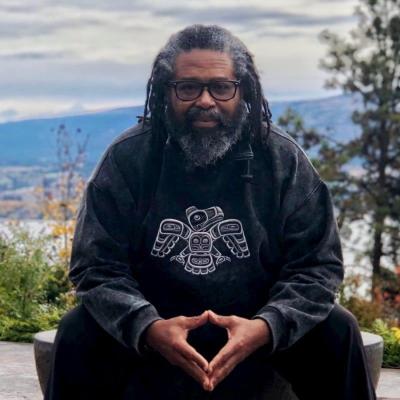 With an easy, welcoming presence, Rawle always seems ready to engage in a conversation. This talent has led him to guide discussions and workshops on inclusion and unity, as well as mentoring people from all walks of life to help them better understand themselves and the world around them. Diving into difficult topics head-on, he asks everyone to reflect and determine "Is there truth?" and not shy away from open dialogue.
Deeply engaged in the arts and culture community since making Kelowna his home, Rawle encourages residents and visitors to delve into the history of this place, wonder in awe of its natural beauty, and enjoy the bounty that comes with a progressive city surrounded by agriculture. He notes, "What you would be interested in a bigger city is available here." Here are some of his recommendations to make the most of the city.

The Arts & Culture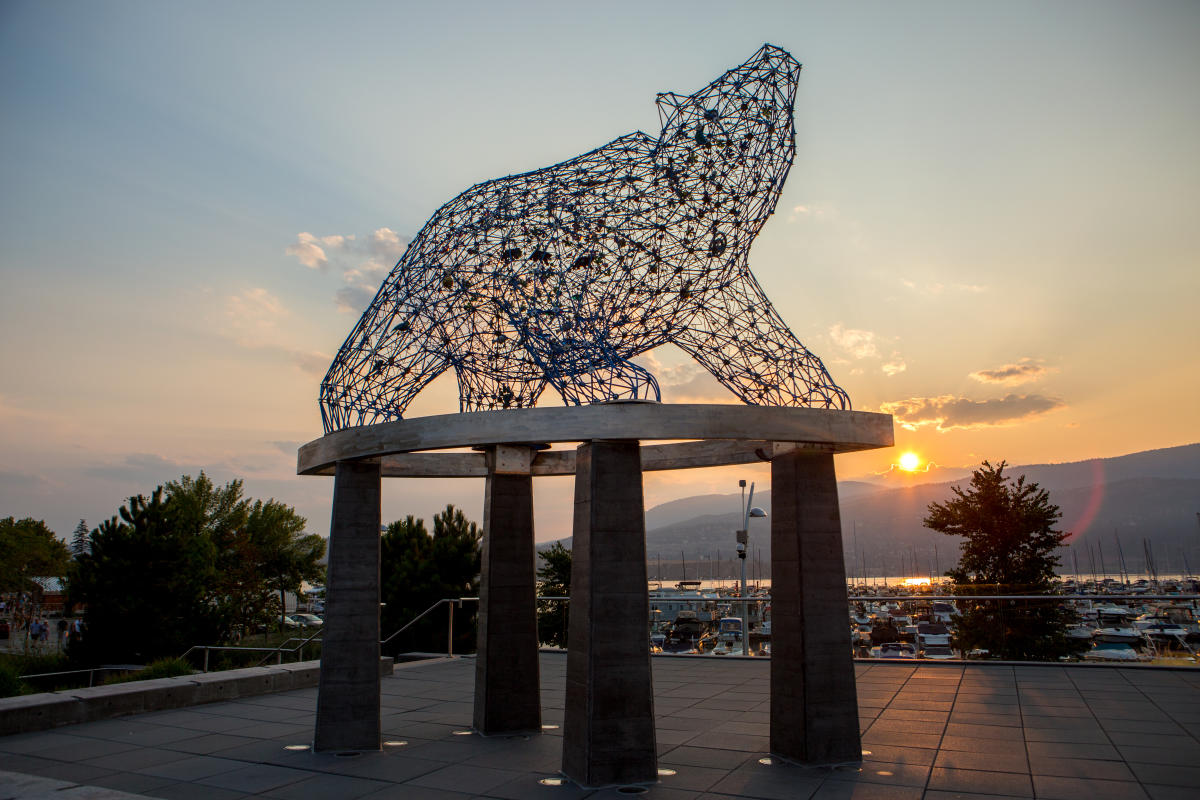 Motivated by the power of the spoken and written word, Rawle created Inspired Word Cafe Society which "provides accessible performance poetry and literary arts events, training, and workshops for professional and amateur writers and performers across the Okanagan." Through this work, Rawle has also become very involved in the nation-wide Culture Days celebrations taking place September 25 - October 25, 2020.  Embracing the local art community, whether it's live music, street vendors, or visual artists, supporting creatives in the city is important to him. And while musing about some recommendations for visitors, Rawle expressed, "Our local community theatre is a hidden gem."  Browse the many events taking place in Kelowna as part of Culture Days by clicking here.

The Progress
As a regular at the Bean Scene downtown since moving to Kelowna, Rawle has enjoyed watching the downtown core evolve over the past 16 years. A couple of notable aspects of change have been the food scene that's exploded in the past five or so years, the number of new residential and commercial developments, and the boom of entrepreneurs making Kelowna home. Everything from coffee shops and bakeries to tech companies and wine tour operators to farmers and tradespeople, Rawle believes that Kelowna is a beacon that attracts diverse, skilled, and talented people.

The Landscape
The lake and surrounding mountains give ample opportunities to spend time outside and Rawle encourages people to slow down and take it all in. Whether it's a walk along the waterfront downtown, riding a bike along the trestles at Myra Canyon, or renting a boat and touring the lake, being able to appreciate the natural beauty that surrounds us is part of what makes Kelowna special. 

The People
Ultimately, it's the people that's the main attraction in Kelowna for Rawle. Reaching out to those in the community through sports, culture, and mentorship has introduced him to a wide range of people and to quote him, "Put yourself out there and you'll see how welcoming the community truly is."  
Connect and keep up with what Rawle is doing in the community through the links below: