We live in a place where adventures are to be had, whether you are a local or a visitor. So, here is a list of how local food and drink people in our hospitality industry like to #exploreKelowna on their days off: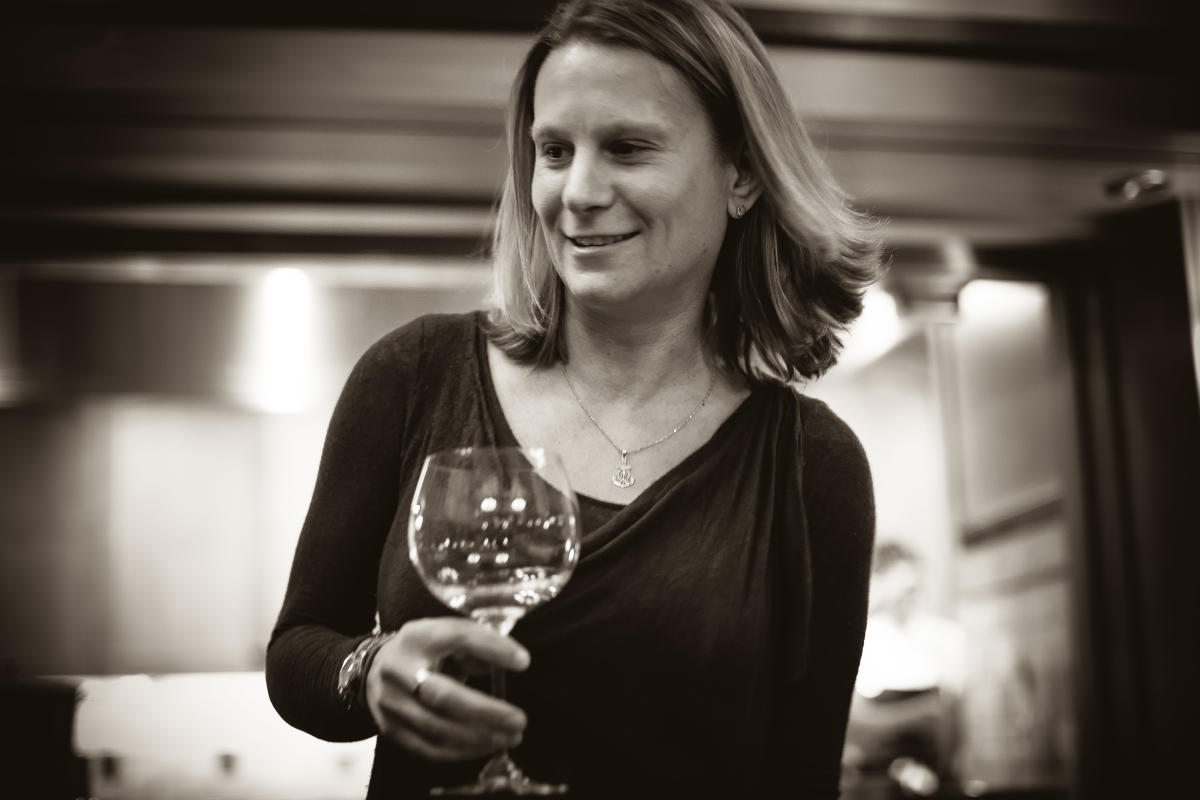 Photo by: Tarynn Liv Parker
About Nikki:
Calgary born but raised in Dubai and Saudi Arabia (with help from subtitled Captain Planet cartoons), it's no wonder Nikki fell in love with 'wind, water, fire, earth, heart', aka travel, culture, the sights/smells/tastes of markets, wine regions and the art of being. With harvest stints in France, South Africa, she's now the winemaker at O'Rourke's Peak Cellars.
"Forage for mushrooms along the Mission Creek Greenway and other 'hidden' spots, go sailing on the Okanagan Lake with a bottle of Rosé or crisp Riesling on hand, or go for a long run in the back orchard country with Fritz and Max, my two furry buddies."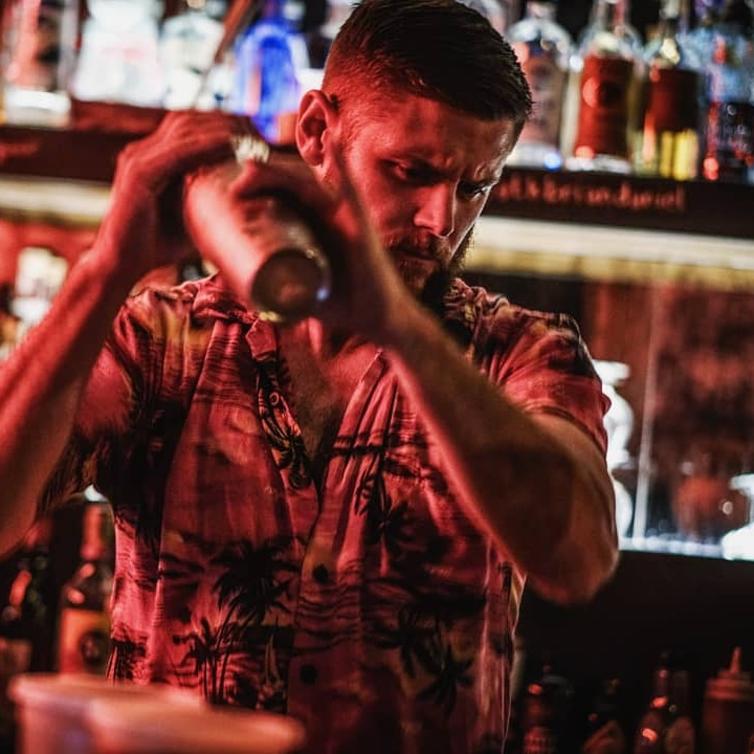 About Brian:
Born and raised in Kitsilano, Vancouver and moved over to Okanagan in 2017, is mad about cocktails and mixology and has won two Cleavers & Cocktails black box competitions hosted by Micro Bar + Bites.
"The Okanagan Valley is truly breathtaking. Sometimes, locals and tourists alike get caught up with schedules, to-do lists and itineraries, which is why I like to take a moment to just soak it all in. From sitting at a City Beach with a group of great friends at sunset, hiking Knox Mountain to overlook all of Kelowna, ripping a drive on the second hole at Black Mountain Golf Course, driving along Kalamalka Lake (or any lake really) and just stopping at the lookout, to dropping in at the top of Gem Lake Chair at Big White on a powder day. Off-roading up around Myra Canyon, Okanagan Mountain Park and the Kettle Valley Rail Trail – there's plenty of amazing trails to explore, wander and set up camp overnight to stargaze."
Photo by: Scott August
About Jordan:
An organic farmer who didn't grow up on a farm, Dad, bean and chilli enthusiast (when you see them, you'll know why), cyclist and all-round top guy who even offers 'farmer hugs' on his fresh sheet.
"We don't farm all the time. A lot of our time off the farm involves cycling. Our love of bikes goes way back - I was a serious cross-country mountain bike racer in my youth, and Vanessa and I have done some pretty big bike tours together in the United States and Eastern Canada. I like getting up to the trails in Crawford or at Smith Creek in Westbank when I can. And since we had kids, we've done a tonne of biking in Kelowna with them. The Mission Creek Greenway is a great trail, and the city has poured a tonne of resources into developing really nice cycling routes, so we often take the kids all over the city. I've pulled Levon (3 years old) in a bike trailer to the top of Knox Mountain on the road a couple of times, but even cooler: one time I had him in a seat on the front of my mountain bike, and we rode the Apex Trail all the way to the top - that was awesome.
Another hidden gem if you have kids is Munson Pond, especially in the spring or fall. There's great birdlife, and you can also just go looking for bugs and snakes in the grass or along the water. Back to Mountain Biking at Crawford Trails for a sec: if you're willing to put in the climb, the views of the city from up there are spectacular, and the single track trails back down to the bottom are super fun. In September it's a bit cooler out and it's probably the place I enjoy most if I'm not farming or parenting."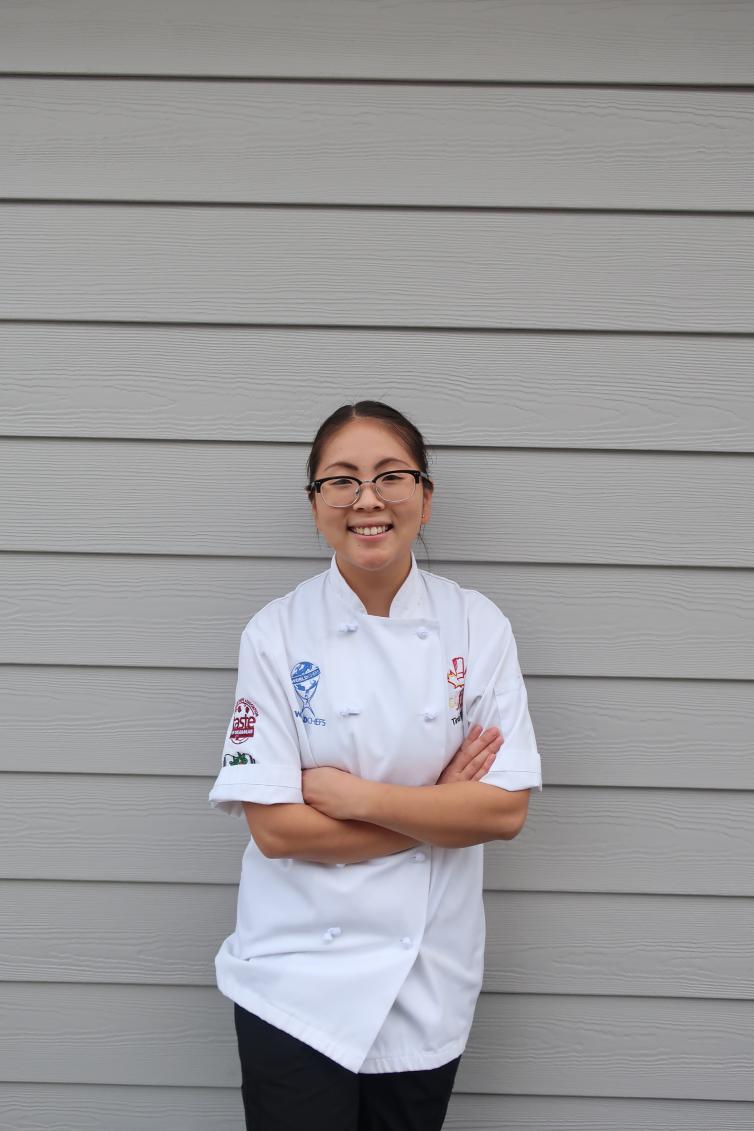 About Tina:
Originally from Vancouver Island, uber-talented Culinary Team BC member (receiving silver and bronze medal winner at the IKA Culinary Olympics recently), new Pastry Chef at Summerhill Pyramid Winery, Kotush Media's 'top 30 under 30', she loves hikes and pretending she knows how to garden.
"My favourite hike is Spion Kop in Lake Country - it so rewarding when you get up to the top and get to see the entire Okanagan. Playing beach volleyball at Gyro Beach and swimming in my friend, Lizzie's pool in West Kelowna [although Lizzie is not likely going to invite you over, there are other pools in Kelowna]!"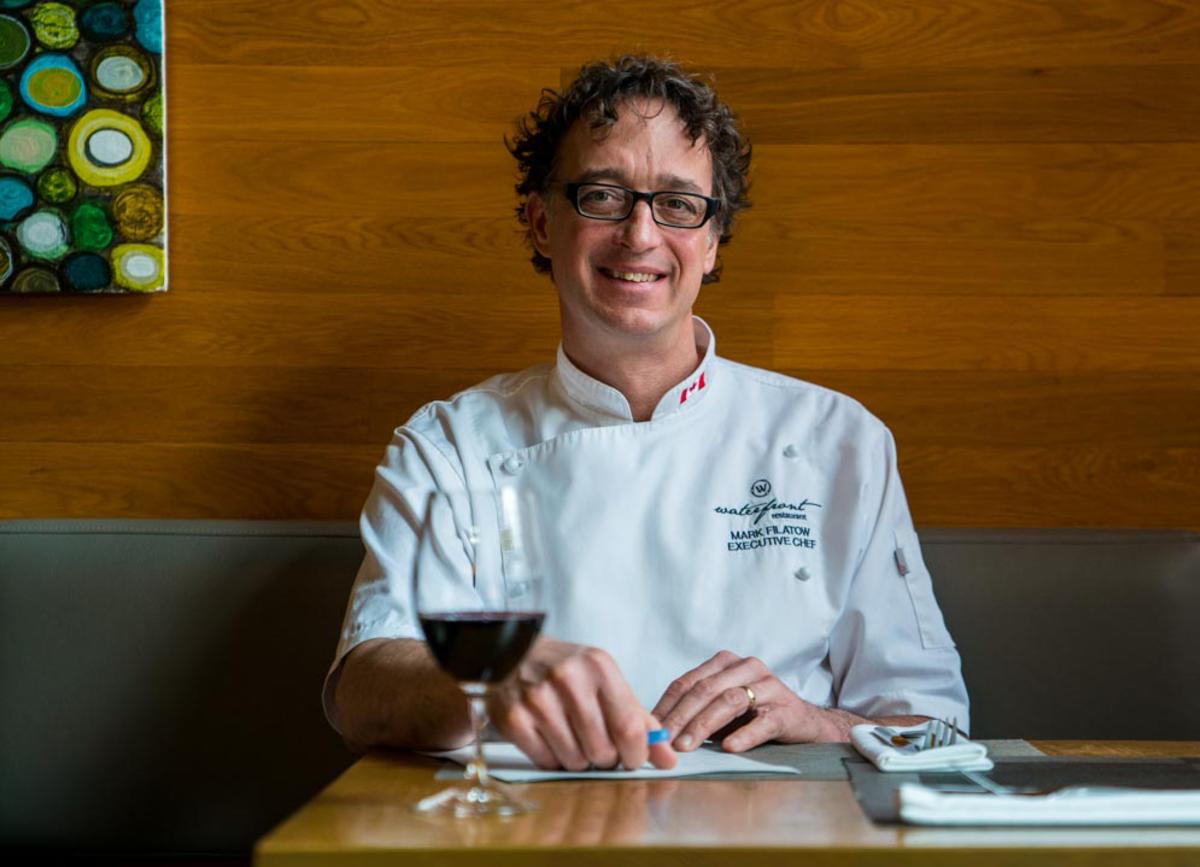 About Mark:
Mark's first restaurant job was as a busboy. Since then, Waterfront Wines was voted Vancouver Magazine's 'best restaurant in the Okanagan' 11 years in a row, and he is one of Canada's only chefs to be accepted into the Sommelier Guild (which is a big deal).
"In the summer it's camping, mountain/road biking, gardening, basically anything active and outside. Road Biking to the end of Lakeshore with great views, mountain biking at Crawford, Smith Creek or Knox Mountain, hiking in Myra Bellevue Park or Wild Horse Canyon, and jumping in the quay at any public beach.
In the winter it's skiing, cross-country at Telemark in the Alpine - you can find me logging the kilometres before work at the Telemark Nordic Club on the Westside."
Now, go outside and play, safely and responsibly.