Lake Country. The name says it all. Just north of Kelowna, and five minutes from Kelowna International Airport (YLW), this beautiful community is connected to three major lakes - Okanagan, Wood, and Kalamalka and is home to the Scenic Sip Wine Trail, ziplines, farms, orchards, fruit stands, hiking trails, entertainment and some delicious culinary stops.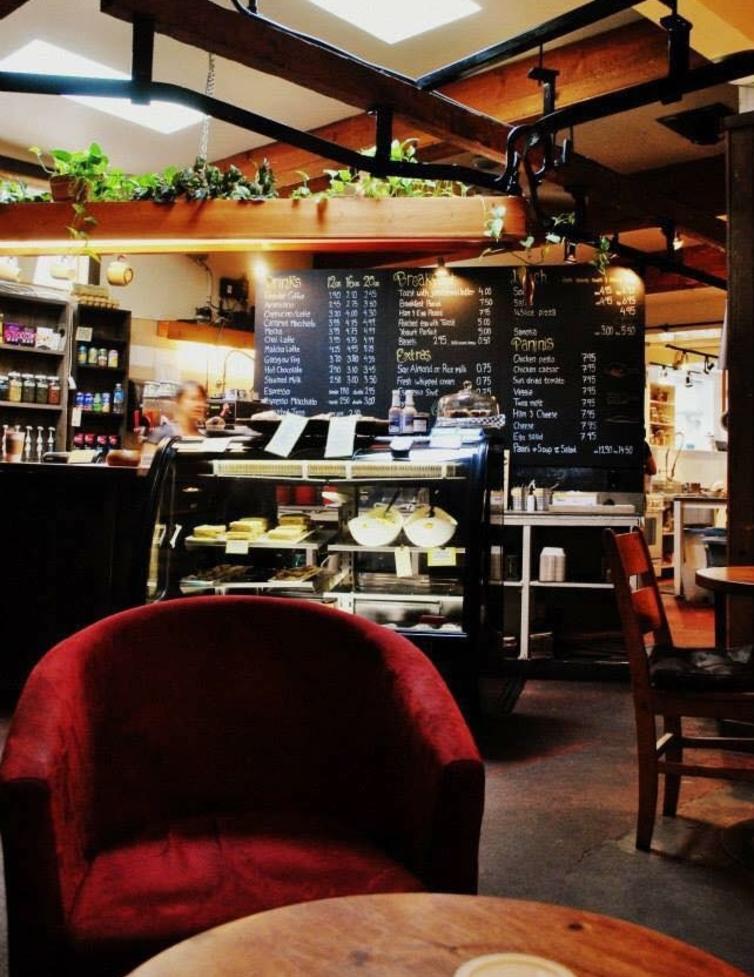 Great coffee and delicious homemade food is what you will find at the Lake Country Coffee House on Bottom Wood Lake Road. Specializing in organic and locally grown ingredients, locals return regularly to appreciate the warm ambience of this community meeting place. This neighbourhood coffee house is also a haven for vegetarian and vegan food, and their baked goods are a must try!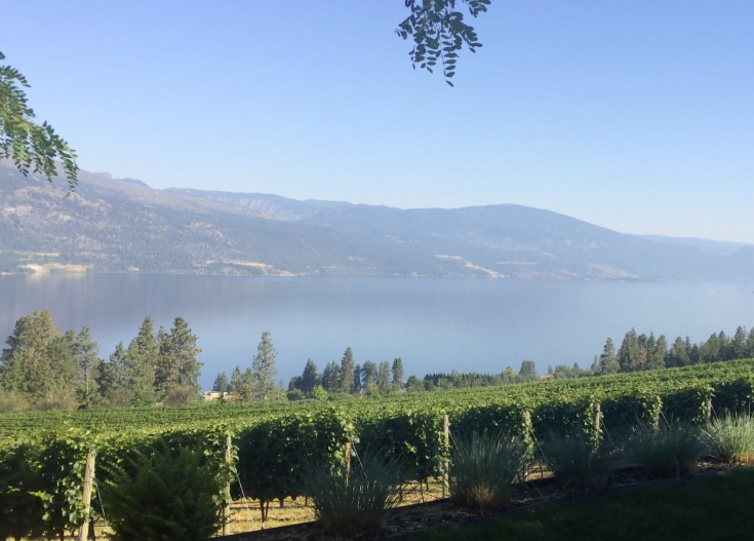 It's wine o'clock in Lake Country! With an abundance of wineries in the area, you are bound to find your favourite varietal. As many of these vineyards are located on a slope above the valley bottom, locals and visitors alike will have the chance to take in the stunning views of the valley. it's no surprise The wine trail is called the "Scenic Sip" so you'll want to bring your camera with you!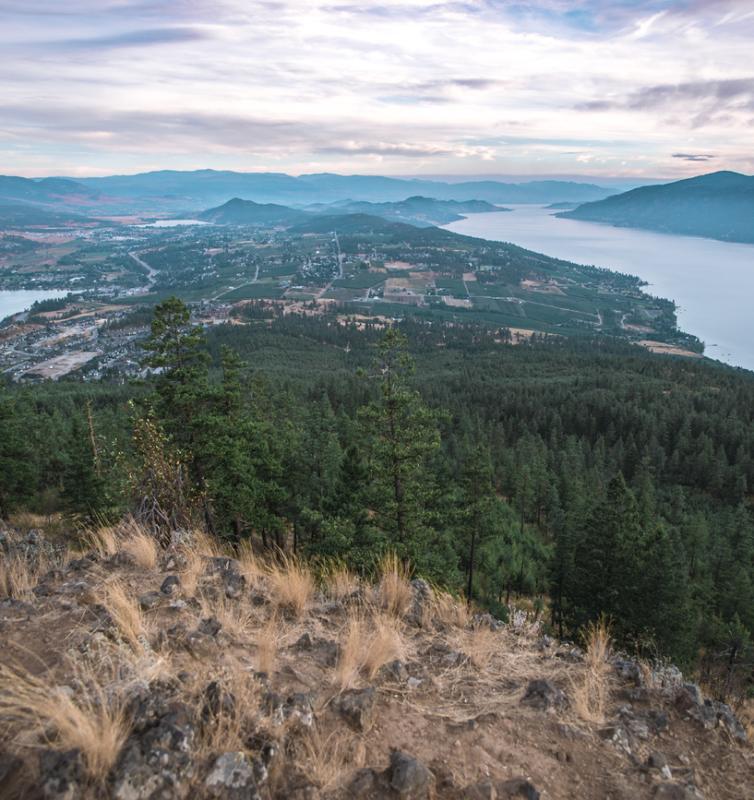 Spion Kop photo by Eric Saukarookoff
Lake Country lives up to its name. Surrounded by Okanagan Lake, Wood Lake, and Kalamalka Lake,  as well as nearby Ellison (Duck) Lake and Oyama Lake. There are endless beaches as well as hiking possibilities that allow you to enjoy breathtaking water views. Spion Kop Hiking Trail is one of our favourite local hikes to explore because on this one, you can see three lakes in a panoramic view from the top of the summit trail.
The Jammery is a jam production facility and a restaurant. Check out the "All You Can Eat Waffles" with whipped cream and homemade berry sauce at the restaurant that serves both breakfast and lunch. Come see how jam is made from the viewing window and taste the products made on-site! You will always find locally grown fruit in all of the jams and sauces.

Visit the "hostess with the mostess", Sue Miller, at her family-style authentic Italian restaurant. Locals love this place not only because of the tasty food, but also because of the regular live music nights. Make reservations to avoid disappointment!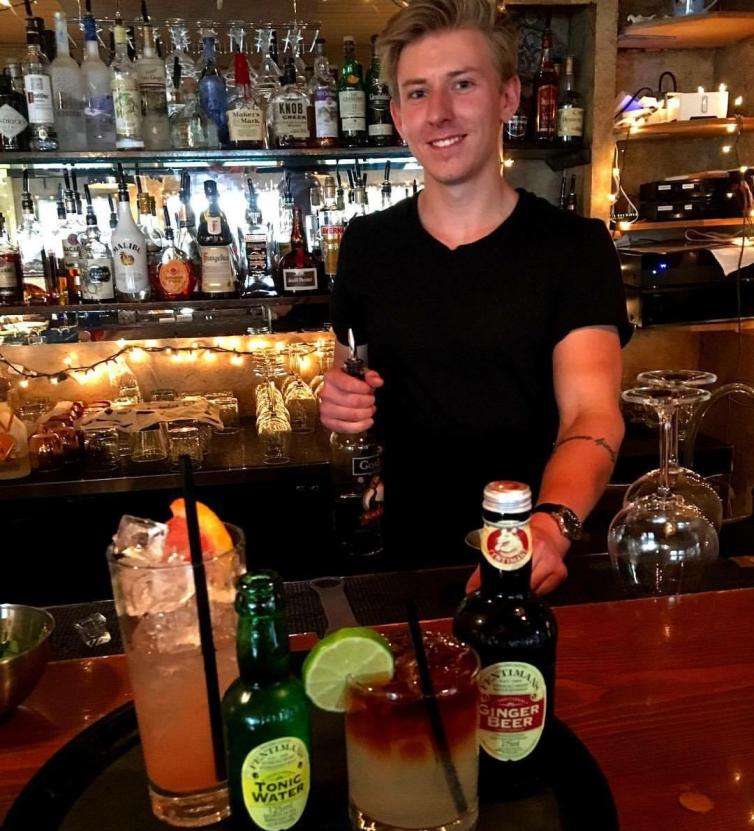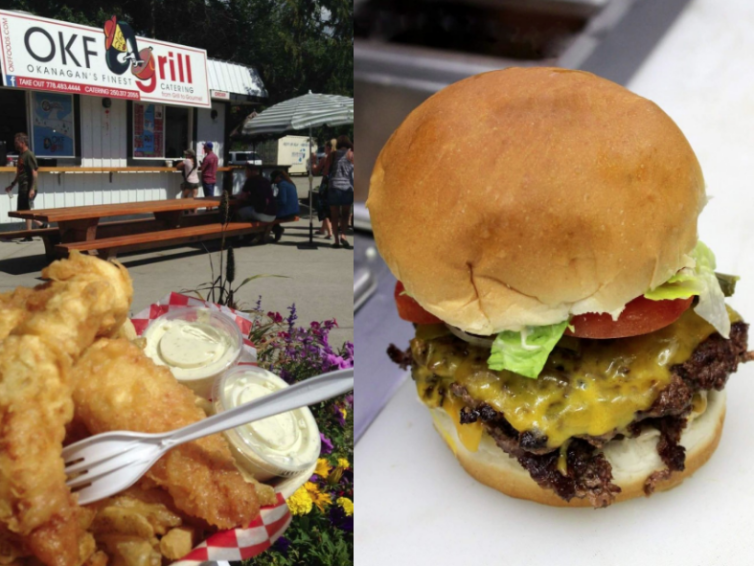 If you're a burger or barbecue connoisseur, you have to try the takeout menu at OKF Grill. This food stand is located next to the Oyama General Store and is open for delicious worry-free meals to go that include lunch 11:00 am to 2:00 pm and dinner from 4:30 pm to 7:00 pm. Their menu can be found here.

See also: