As the autumn activities begin to slow down and people begin to prepare for the upcoming holiday season, November is often seen as a quieter month. But it doesn't have to be that way! If you're looking for fun ways to explore the city and try local food and drink, look no further than the #exploreKelowna Local Flavours Pass.The mobile pass features a diverse list of local farms, craft beverage makers, restaurants, and more! Signing up takes seconds to complete and will give you access to a curated list. The goal is to visit as many places on the list in order to collect points and get cool Kelowna-themed prizes. Keep reading to discover some of the awesome places featured in Kelowna and area.

Central Kelowna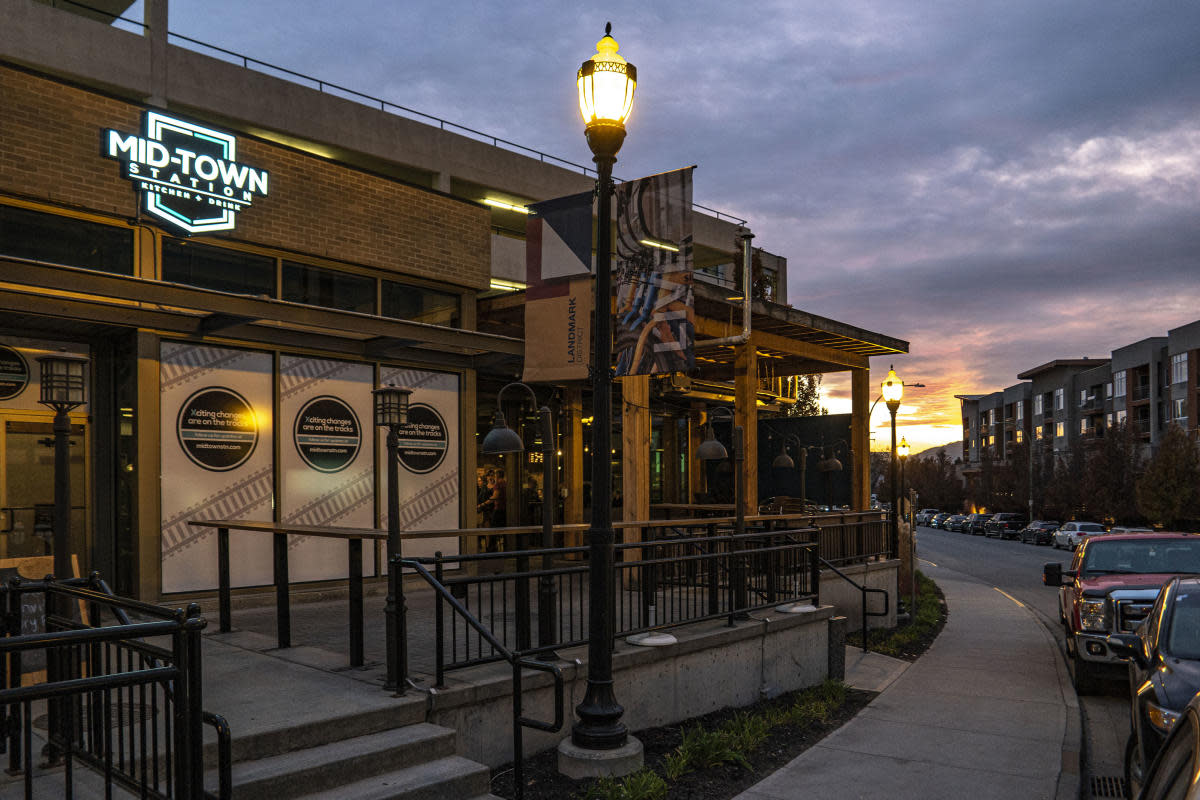 Mid-Town Station Kitchen + Drink
If you live or work near the Landmark Buildings, you've likely been to Mid-Town Station Kitchen + Drink. Midtown Station offers a wide range of flavours and options for both food and drink from their menu. Between daily brunch, a happy hour from 2 - 6 pm, and trivia on Wednesday nights, Midtown has you covered! With new menu items coming soon, this month is a great time to stop by for some delicious eats!
In the mood for seafood and want a meal to take to the office or the park? Give Broken Anchor on Gordon Drive a visit. Chef Ross Derrick is passionate about creating delicious food and collaborating with the community. Broken Anchor prides itself on offering a 100% sustainable seafood policy while delivering fresh, simple, and tasty seafood-focused dishes. A must-try menu item is their Fish & Chips, where you can select West Coast halibut, wild Pacific cod, BC wild salmon, prawns, or chicken fried oysters- so many options!
South East Kelowna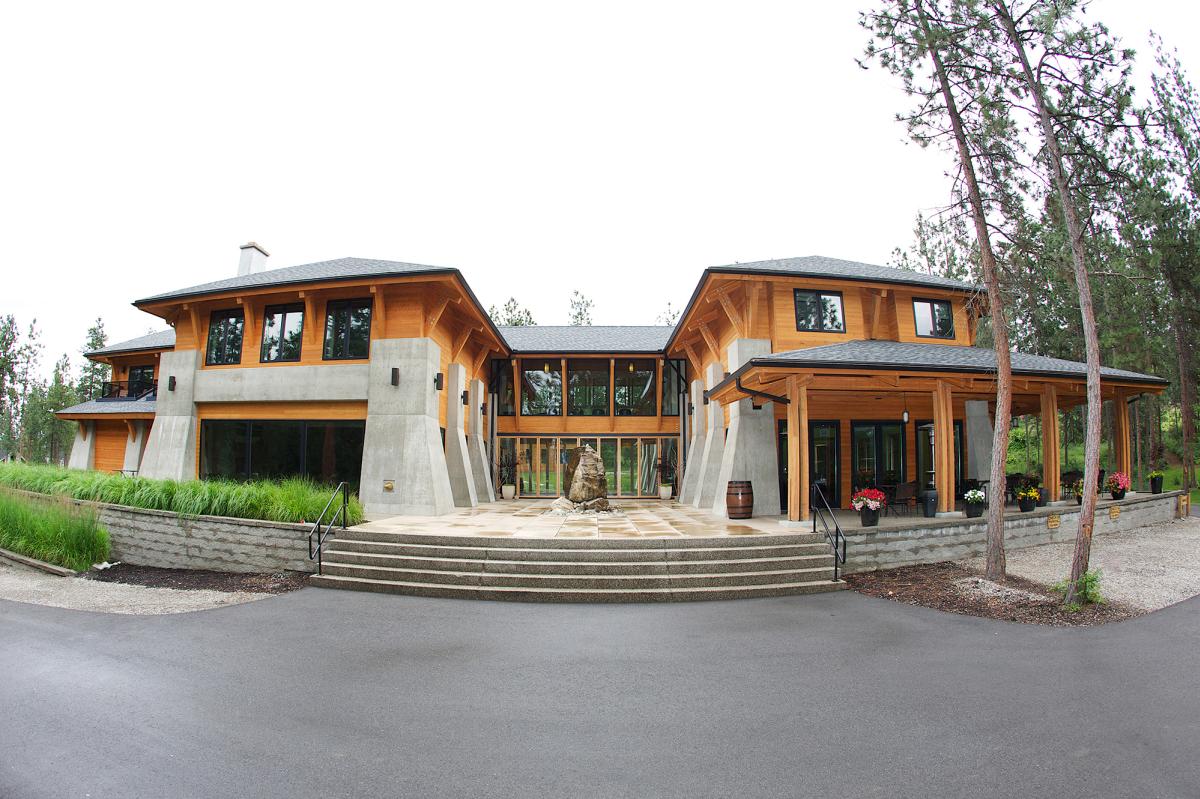 Soma Cidery
Maybe you want to grab a pack of cider for the weekend, do a tasting with friends, or say hello to some llamas (or all three!). The perfect place to do that is Soma Cidery. Soma creates their ciders with no added sugars, no artificial flavours, and no gluten. Following a field-to-tap philosophy, Soma craft cider always tastes light, fresh, and flavourful. Recently launched at Soma is a brand-new Cherry Apple cider, featuring a lovely blend of local fruits. Fermenting and ageing this cider with wood gives a dry finish with strong flavours of cherry and apple. 
The produce growing season may be over, but Don-O-Ray Farms is still open daily until the middle of December! Don-O Ray Farms is passionate about quality food and sustainable agriculture practices. When you visit this family-run farm, you'll find a storefront, petting zoo, and picnic area. Here you can find everything from local meats, free-range eggs, fresh pies, soups, to hot sauces, just to name a few. Come by with the family and pick out something for dinner at home.
Downtown Kelowna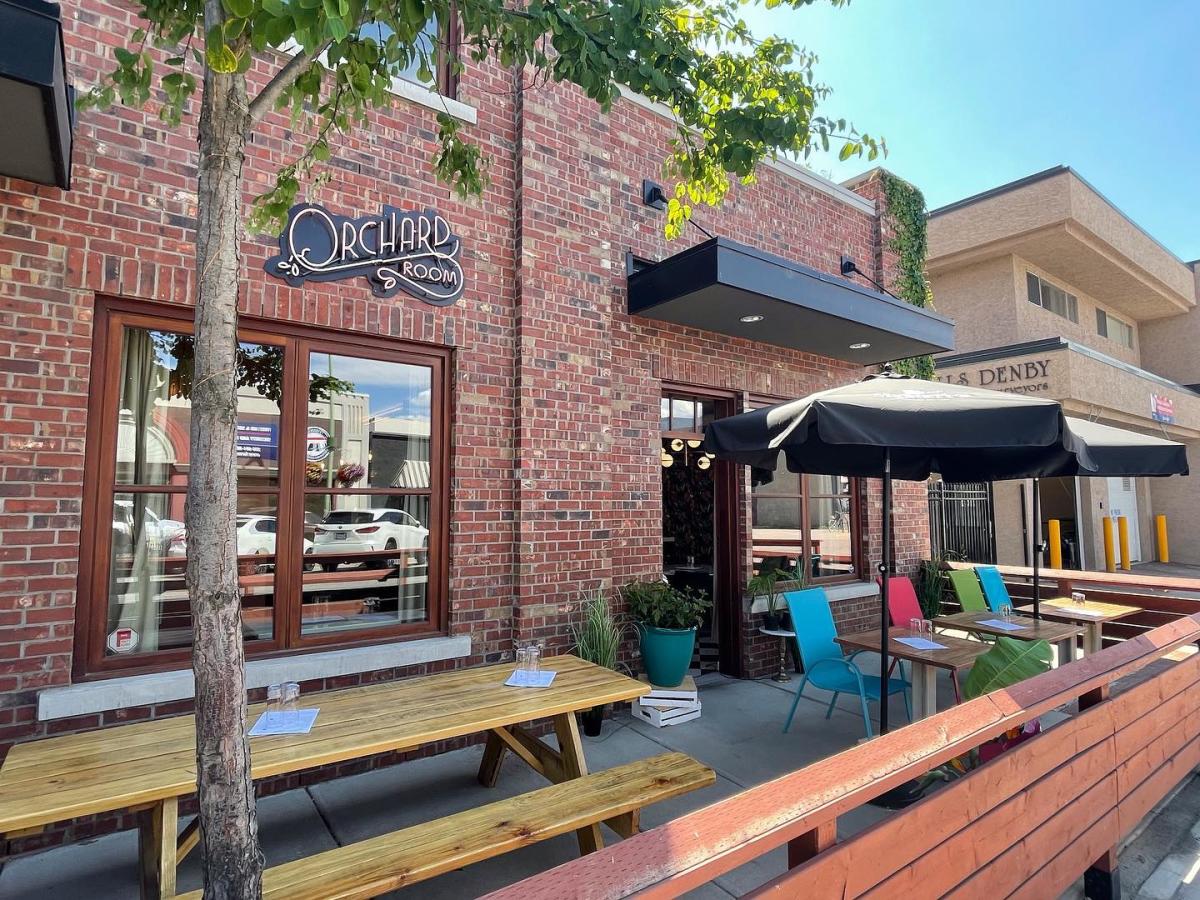 Orchard Room
Bliss Bakery in downtown Kelowna is a one-stop shop for delicious baked goods, sandwiches, soups, and coffee. Bliss makes their coffee drinks with organic locally roasted Cherry Hill beans and commits to using real, whole ingredients in their food. Need a midday treat to get you through the day? Order a signature Bliss Bar, made with shortbread, sun-dried cranberries, pecans, butter tart, and white chocolate ganache- yum! Don't have a sweet tooth? That's okay, Bliss has plenty of savoury options as well!
Need ideas on where to go for next weekend's get-together with friends? Consider heading downtown and hitting up Orchard Room and enjoy quality bites and sips in a fun atmosphere. Orchard Room has a wide selection of craft cocktails, share plates, and bubbles. They also have a daily changing list of oysters, so your tastebuds will never get bored. Take advantage of their happy hour Thursday to Saturday from 4 pm to 6 pm and all day on Sunday fun-day! 
West Kelowna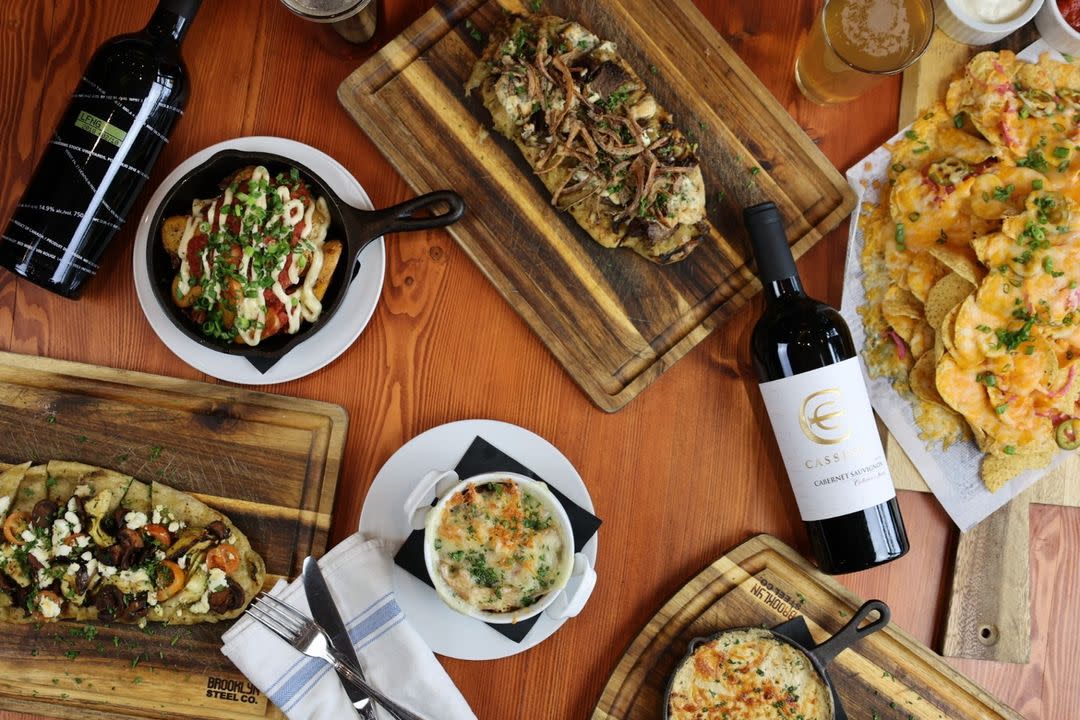 A casual fine dining experience without breaking the bank is one of the reasons why 19 Okanagan Grill & Bar is a true West Kelowna gem. The chefs curate an Okanagan-inspired menu using top ingredients and bold flavours, all to pair with local wine choices. If you're a chicken fan, you have to try their Harvest Chicken main dish. It's the ideal combination of savoury and sweet, using ingredients like candied walnuts, wild mushrooms, roasted apple, and caramelised onion. Your tastebuds and stomach won't be disappointed!
The Landing Kitchen & Bar offers elevated lakeside dining with delicious steak, seafood, and burger menu options. Be sure to ask the staff for a local Okanagan wine pairing to go with your meal and add to your experience. Plan to gather around the table with your friends and family and feast on tasty dishes while enjoying the warm and relaxing atmosphere. There's something for everyone on the menu!
 
If you enjoyed the suggestions in this blog post, don't forget to sign up for the Local Flavours Pass and collect points. Embark on a journey through Kelowna's vibrant local food and beverage scene to savour the best this city has to offer and have fun while doing it!