Canada's Industry 4.0 technologies and next-generation manufacturing capabilities are revolutionizing how finished products and components are designed, manufactured, distributed and repaired across a spectrum of industries and climate conditions. With world-class research and innovation across industries from aerospace and defense to advanced manufacturing, Kelowna innovators are developing the technologies and materials of the future, and it's helping to attract conferences to the city.
"Leveraging our knowledge capital is one of the ways Kelowna can differentiate itself on a crowded conference stage," says Jennifer Horsnell, director of business and destination development with Tourism Kelowna who leads the city's economic sector strategy to grow their share of business events. "When conferences in the advanced manufacturing and aerospace sectors meet here, they gain access to local industry leaders through business-to-business exchanges, hosted innovation tours and more."
From aircraft maintenance and engineering, to cargo delivery, to high-tech flight tracking and aviation communications, Kelowna, with some 18 per cent of British Columbia's aerospace businesses, plays an important role in Canada's Aerospace sector which is the third-largest in the world. With industry leadership in fixed-wing and rotary aircraft manufacturing and maintenance, and innovative research in advanced materials manufacturing and aerospace and defense technology through the University of British Columbia Okanagan (UBCO), Kelowna researchers and engineers are helping to shape the future of flight craft and the materials used in national security and other manufacturing applications.
"Kelowna and the surrounding Okanagan Valley are making a significant contribution to the growth of British Columbia's aerospace sector," says Corrie Griffiths, Director Economic Development Commission, Regional District of Central Okanagan. "With expertise in manufacturing, flight data monitoring, maintenance, and flight training, combined with the research being conducted at UBCO, and the skilled workers graduating aerospace programs at Okanagan College, the region offers a wealth of on-the-ground resources to support conferences in the aerospace sector."

Kelowna's Contribution to Industry 4.0 Innovation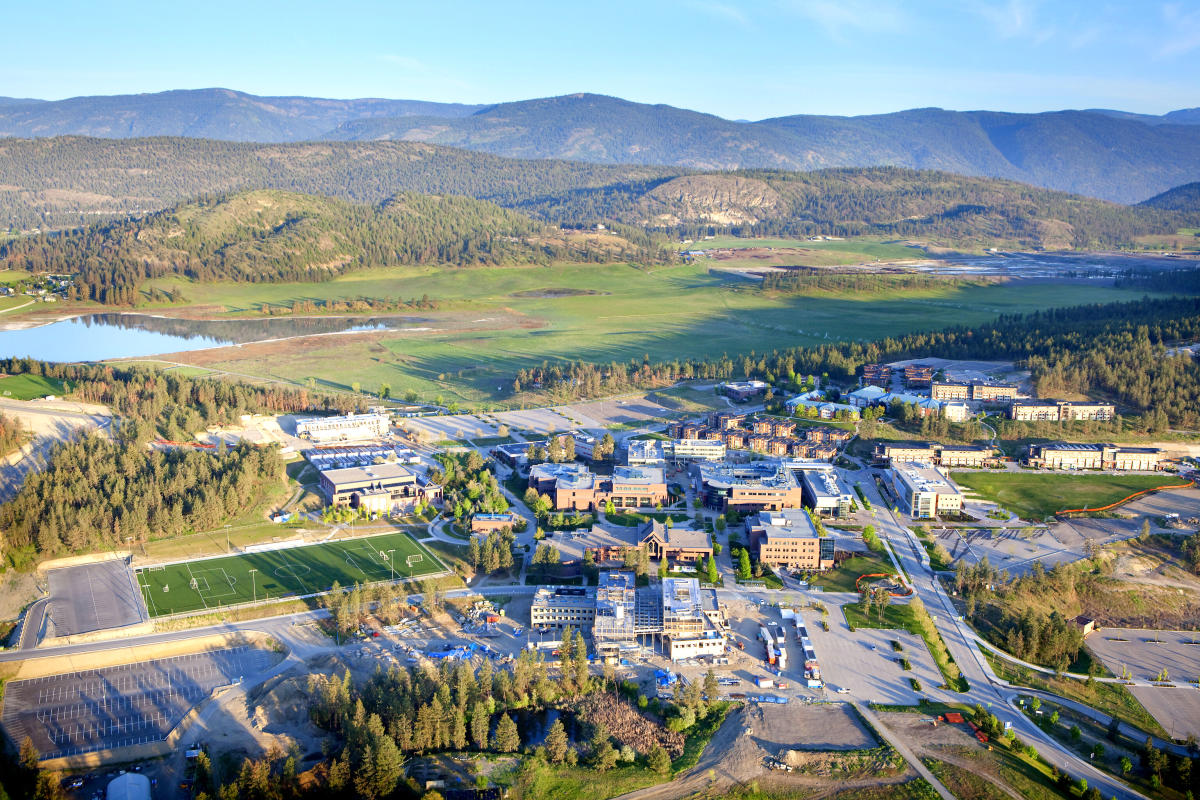 UBCO leads the region's advanced manufacturing innovation through a variety of initiatives including the Survive and Thrive Applied Research (STAR) research and development program, the Composite Research Network, the Learning Factory for Advanced Composites and the Materials and Manufacturing Research Institute. UBCO researchers are also working with Canada's Department of Defence to develop technologies and materials to improve safety and visibility in high-risk situations, including:
Coating and sensor technologies for garments to detect and protect the wearer against chemical, biological and radiological hazards.
Developing hybrid materials to create a light, flexible, and breathable armour material to protect wearers against kinetic threats such as bullets and shrapnel, while gaining greater ease of movement.
The development of a textile coating that prevents the adhesion of ice, frost, and snow, dangerous acids, and other liquids. This coating will allow soldiers to maintain performance in cold environments and will help mitigate the negative physiological responses associated with colder climates.

Bridging Industry and Education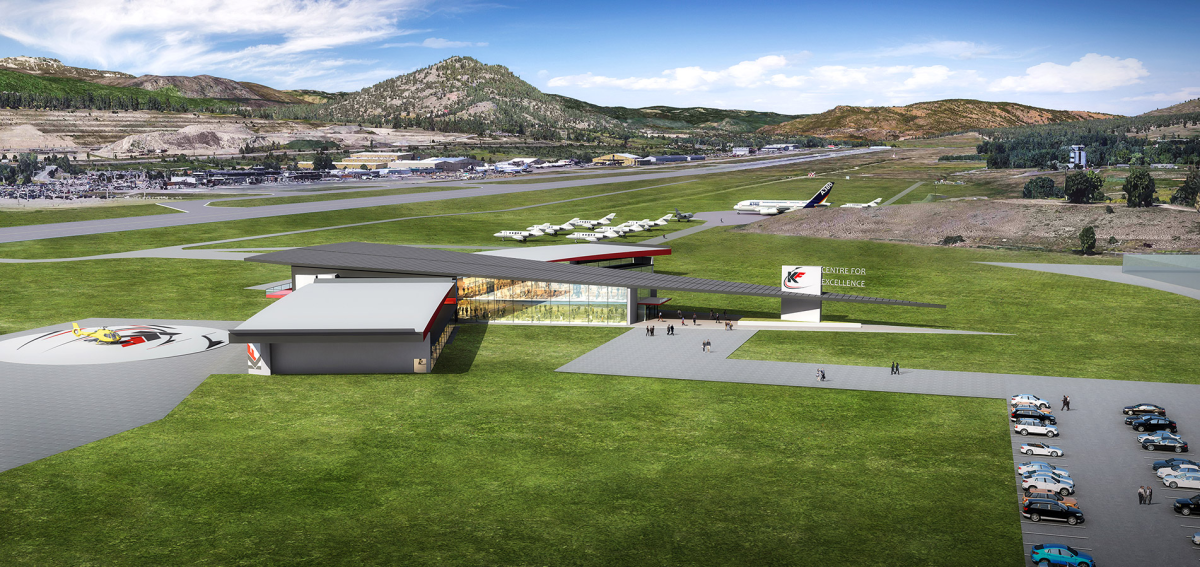 (From the KF Aerospace press release - Rendering of Centre for Excellence Building - to be completed in 2022)
One of the region's largest employers, KF Aerospace's four business units deliver maintenance and engineering, cargo delivery, RCAF pilot flight training and aircraft leasing. Founded in Kelowna in1970 KF Aerospace has become one of western Canada's largest aerospace companies, and has recently announced plans for a state-of-the-art aerospace exhibition hall and conference centre across from Kelowna International Airport. Scheduled to start construction in spring 2020, the 50,000 sq. ft. KF Aerospace Centre for Excellence will be a hub for education, professional development and industry advancement and an excellent option for conference organizers to use when completed in 2022.
"The development of the KF Aerospace Centre is a perfect example of leveraging industry that will benefit conference hosts," says Tourism Kelowna's Horsnell, noting, that, when the facility is complete "it will bring the city's total meeting space to more than 150,000 square feet."
Connecting with industry not only leads to knowledge transfers, augmented programming, unique networking opportunities, and career development, but it can also lead to innovation and investment. Some of the organizations who have made Kelowna their host destination include:
NAV Canada: March, May 2017
Bell Helicopter: November 2017, 2019
Airports Council of North America: April 2018
KF Aerospace: April 2019
BC Aviation Council: May 2019
Curious about how to leverage Kelowna's leadership in advanced manufacturing and aerospace for your next event? Connect with Tourism Kelowna for insights, inspiration, introductions and assistance in facilitating your event RFP.