Turn your Kelowna vacation into an educational adventure and level up your culinary skills!
Kelowna is home to various cooking and baking classes. Here are some of our favourite places to learn more about the art of food preparation.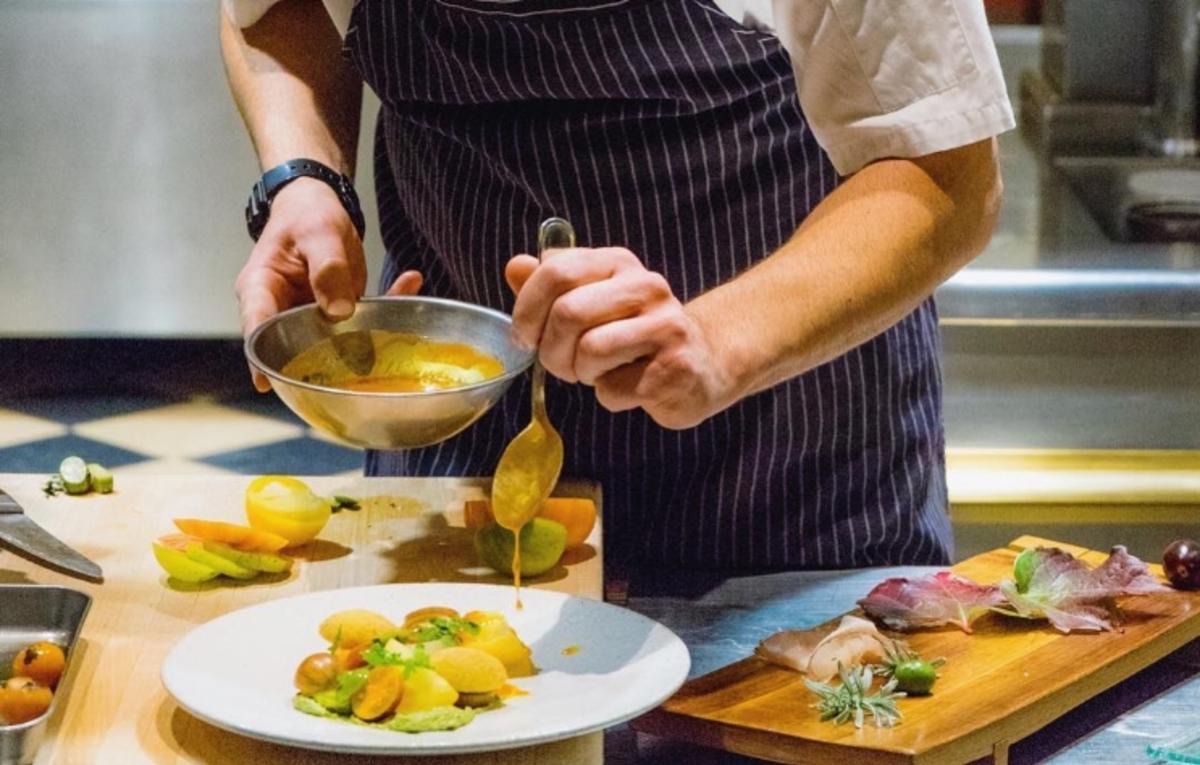 Every fall, Mission Hill Winery releases its cooking class lineup. From traditional cooking to international flavours, the winery's culinary team hosts classes to inspire the chef in everyone! Students get to learn cooking techniques and explore flavours at the winery's state-of-the-art Culinary Theatre. Plus, every class includes a wine-paired meal that is unforgettable.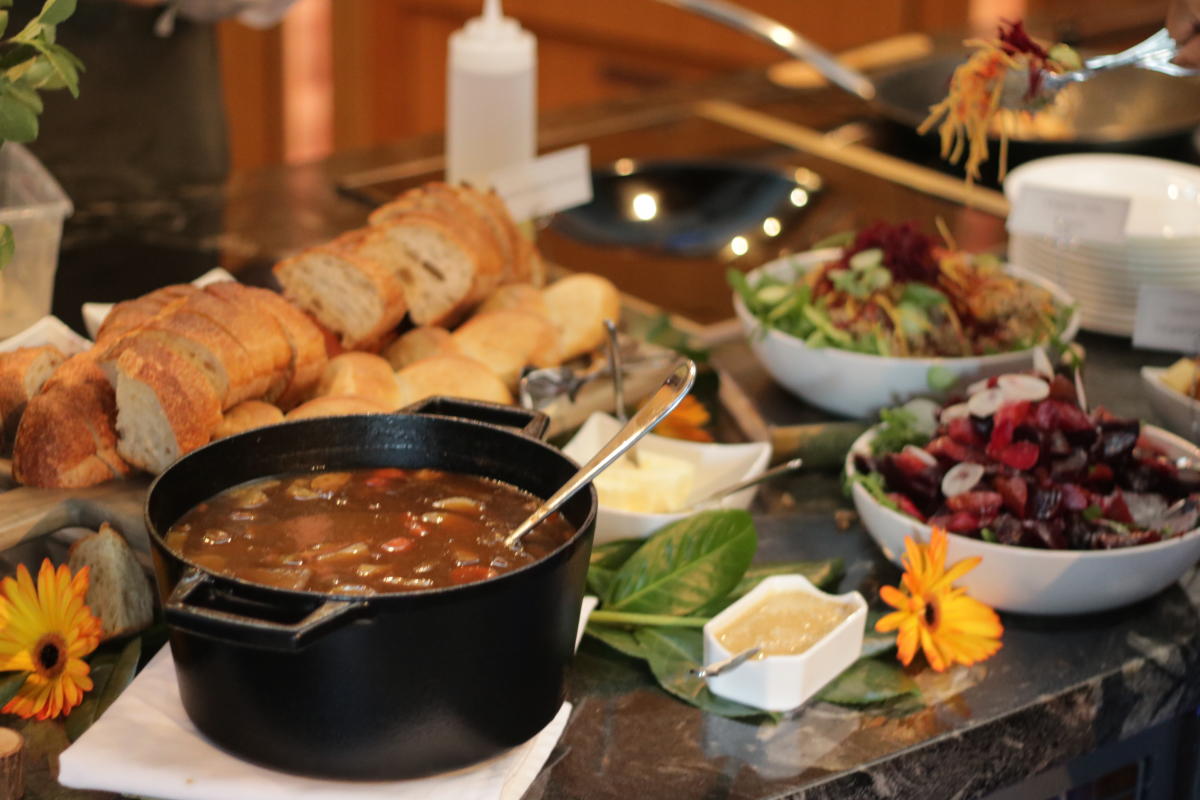 Start Fresh Founder, Chef Michael Buffett, had the vision to facilitate culinary and farm education programming through a non-profit program (the Start Fresh Project Society) that aims to inspire people to grow and cook fresh foods, while also providing employment opportunities. Expanding the program further, Michael launched Start Fresh Kitchen, which offers boutique cooking classes. From pie-making to international cuisine and everything in between, choose from a vast selection of different genres.
Have a sweet tooth? Imagine learning the secrets of gelato making from a gelato master! QB Gelato offers "behind the scenes" sessions where guests can learn about the history of gelato and participate in its making process. Plus, you get to take some gelato home to share with your family and friends.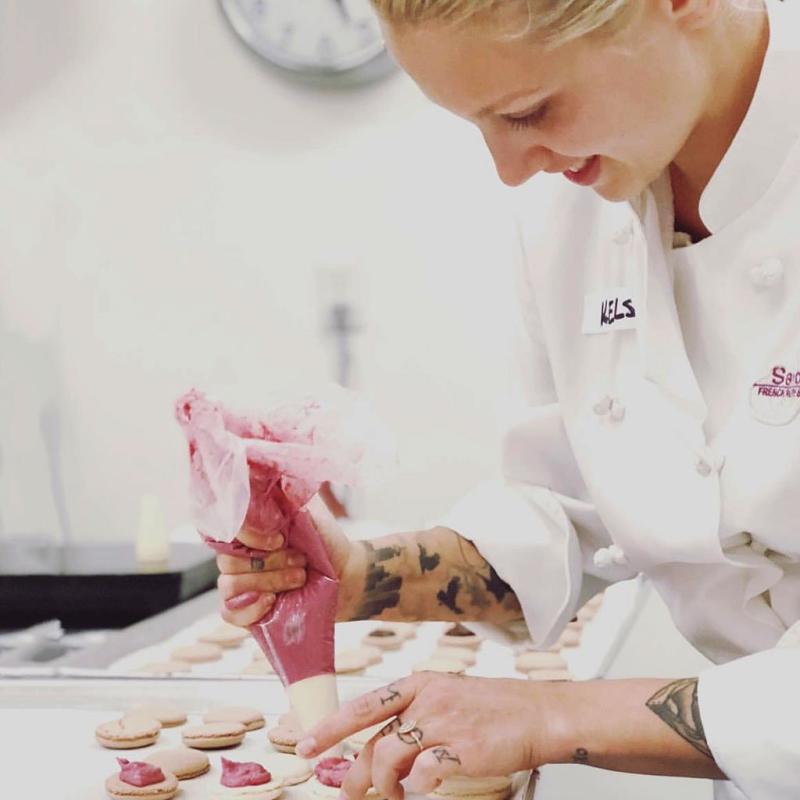 Be taught the secrets of making French pastries, cakes, and desserts from scratch! Chef and owner, Sandrine Martin, hosts hands-on workshops where students get to follow and execute traditional recipes. Classes are limited to 8 registrants and participants will be provided with all the materials and ingredients needed.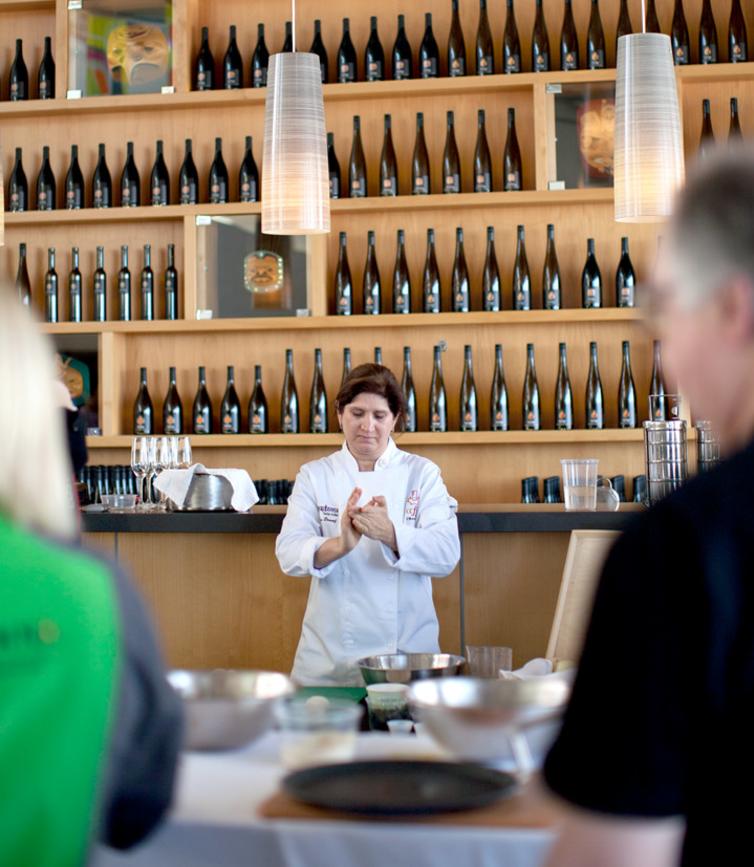 Learn how to make simple and healthy homestyle Indian cuisine from Jas Dosanj, owner and chef of Poppadoms. Incorporating local ingredients when possible, Jas' 3-hour classes are held every third Wednesday of every month at Urban Fare Kelowna.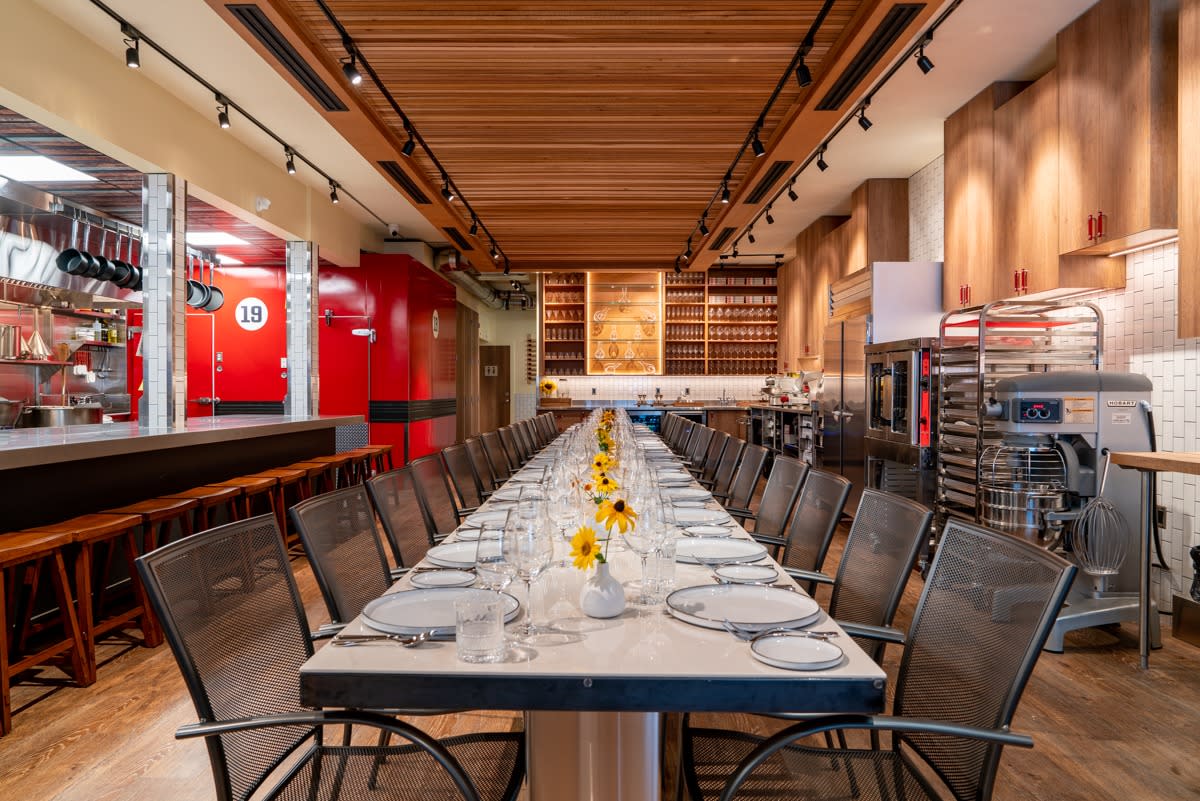 This newly-opened culinary space, owned by the team at RauDZ Creative Concepts, will be offering cooking demonstration classes focused on regional cuisines. Reserve your spot at the 18-seat stainless steel counter to learn about the techniques and stories behind a meal. Recipes are outlined on tablets, allowing guests to follow along and email the recipes to themselves. At the end of the lesson, everyone will gather around the long table to enjoy the delicious meal.