The Okanagan Valley is known for its ideal climate to grow different types of food. Apples are a popular, locally-produced fruit and they are in season right now! Here are a few of the varieties you can find growing in the nearby orchards: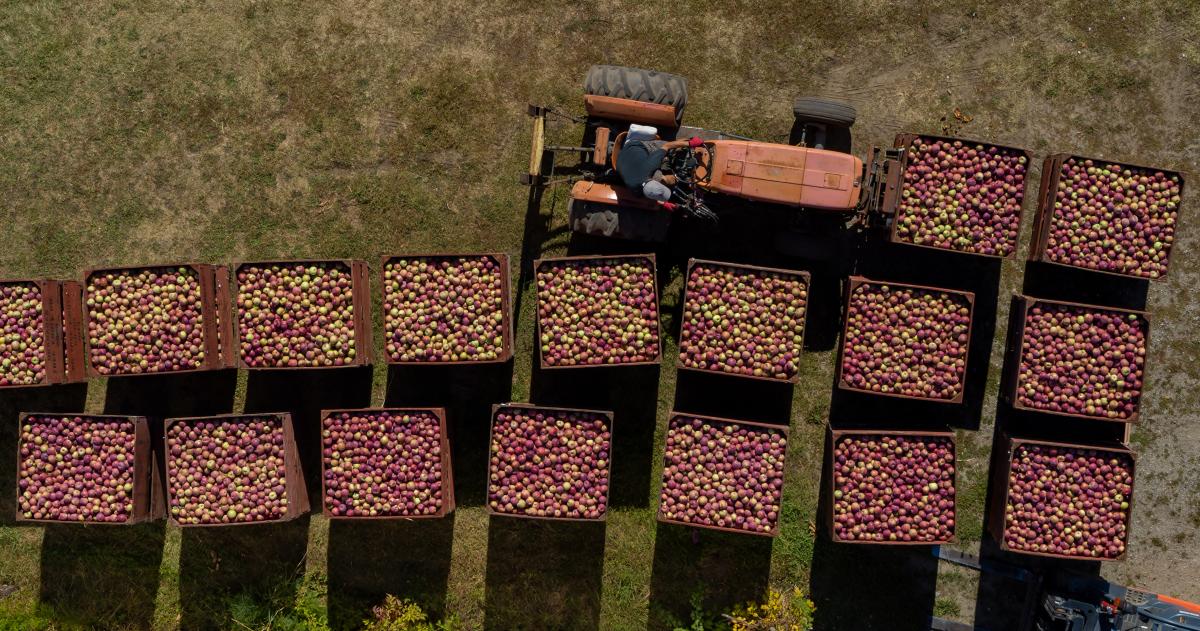 Photo by: Shawn Talbot Photography

Sunrise
This variety is one of the first types of apples to be harvested every season and can be available as early as August. It's sweet yet tart flavours are great for making apple juice. Also a popular ingredient in salads, juices, and sauces, you will find these apples in the mid to large size range.

Golden Delicious
Ripening in mid- to late-September, these sweet and slightly tart apples are easily identified by their greenish-yellow colour. Because of its naturally sugary and rich flavours, you will often find these apples used in desserts and baking.

Ambrosia
These sweet apples are also firm and crisp. Meaning "food of the gods" in Greek mythology, these bi-coloured fruits were first grown by a chance seeding that appeared among a row of Jonagold apples in the Similkameen Valley. Because they are slow to brown, Ambrosias are great for fruit trays or salads!

Gala
A popular variety grown around the world, this succulent variety is also a local favourite. Usually small to medium-sized, you will find Galas in a bright red-orange colour. This type of apple is also one of the early ripeners, with maturity in late-August to mid-September.

Honeycrisp
You probably guessed how this apple earned its name - it's as sweet as honey and it is exceptionally crisp! Its high sugar content does mean you have to eat them soon after they are picked to avoid browning - so if you have too many for snacking, try putting them in a salad or baking them in a pie!

McIntosh
These juicy and tender apples are the go-to for making sauces! You can also use them for baking as its juices will add moisture to bread and cakes. Available in early September every season, this unique type of apple has a slightly spicy flavour.
With so many kinds to choose from, take a drive to the different local orchards or markets to try them all and see which one you like best!