Sometimes, life is full of serendipity. Such was the case for the Jacobsons during a family holiday to Kelowna last summer.
"We were here for a vacation and we got to chatting about needing a change," says mom, Jesse-Ann.
Her husband, Luc, sent a couple of emails to prospective employers while they were here. He ended up getting called in for an interview and was offered a job. The family returned home to Sherwood Park, AB, and Jesse-Ann and Luc decided to make the move to beautiful B.C.
"It was really fast," she says. "We put the house for sale, packed up our stuff, and here we are."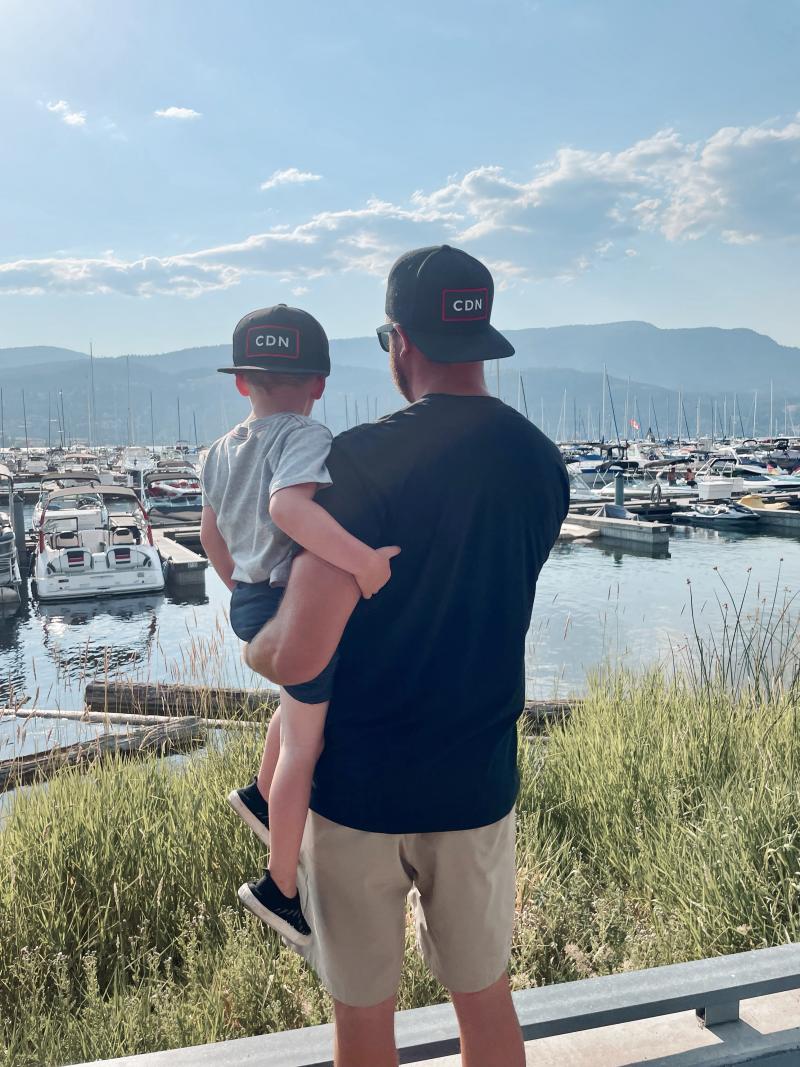 Since moving to Kelowna at the end of August 2021, the family of five has been busy exploring their new home. As a young family—daughter Emma is six, son Nole is four, and toddler Maci is almost two—they've been choosing activities accessible to little kids. And now, as Tourism Kelowna content creators, they'll be creating and sharing Instagram Reels and Stories on @jesseannmariejacobson, showcasing just how family-friendly the city can be.
"Basically, we want to be out doing things that are good for young families, to show what's possible in the area," explains Luc.
So far it's been easy thanks to Kelowna's mild climate and its enviable access to nature.
"It's been what we hoped," says Luc. "Coming from Sherwood Park, where we had to make a conscious effort to be out doing things, and you had to plan, it's been nice to be able to (be spontaneous) in Kelowna."
This past winter they brought the kids to Big White and the family "took up skiing." They've also spent time checking out the city's indoor attractions including Airhouse Kelowna, The Energyplex, and Scandia Golf & Games.
A pleasant surprise has been discovering the city's family-friendly hikes. So far they've hiked in Bear Creek Provincial Park and Kalamoir Regional Park in West Kelowna, Paul's Tomb in Knox Mountain Park, Mill Creek, and the Mission Creek Greenway more times than they can count.
"That's a go-to because it's so easy for the kids and it's quick to get right down by the creek," says Jesse-Ann, noting their proximity to Mission Creek from their Rutland home. "We go, and if we would let them, they would probably spend hours by the creek throwing rocks in."
Since they are so new to the city, they have mainly been hitting what they call the "touristy attractions" like Boyce-Gyro Beach Park, but the Jacobsons plan to spread their wings and seek out some of the quieter local spots this summer.
"We've got a little bucket list of things we want to check out," says Jesse-Ann.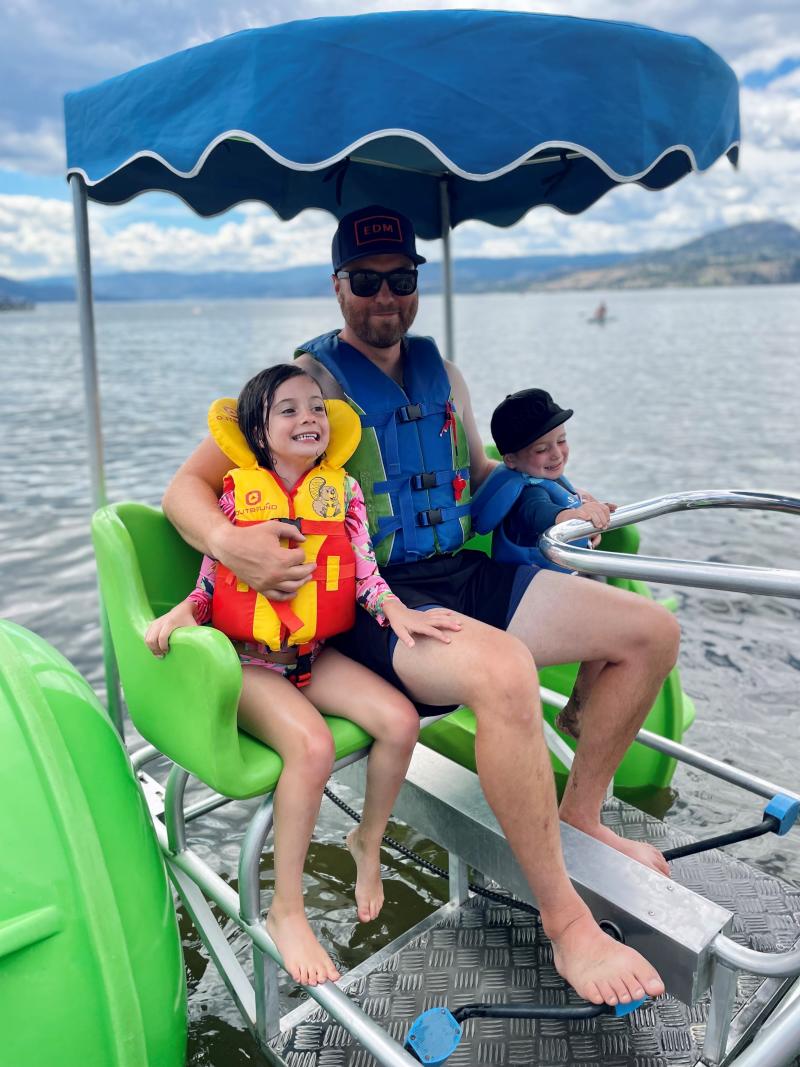 They plan to take the tykes for family tastings at Farming Karma, which makes sodas from B.C. fruit. The kids also like kombucha, so a stop at Mother Love Ferments new tasting room (coming soon) is also on tap. And though it is well-known, cycling the iconic Myra Canyon trestles is also on their hit list.
"I feel like there's something to do here no matter what it is that you enjoy doing," says Jesse-Ann. "From simple things like going to check out the orchards, or activities that are more structured, you can really create your own family adventure."