Finally, the wait is over and our beautiful wineries are releasing their new wines to kick off 2019. Here are a few for your shopping list:
Head to Intrigue Wines in Lake Country to stock up for the social season with their new vintage of Social Rosé their brand new Social bubbly dressed up in a fun bottle.


The View Winery will have you sipping merrily throughout the spring and deep into the summertime. The 2018 Silver Lining Rosé and Dry Riesling are already out on the town with the Distraction Frizzante, Pearls bubbles, Gewürztraminer and Pinot Gris all arriving on cue for Easter celebrations.
More news on the bubble front, Tantalus Vineyards has an exciting new wine coming out this week: the 2016 Blanc de Blancs is about to make its debut. Made in the traditional method, this beauty is 100% Chardonnay.
In wineland hotspot Southeast Kelowna, Spearhead Winery has a line up of wine babes to start the year out right, including the 2018 Pinot Gris, Riesling, and new Pinot Noir Rosé made from 100% Pinot Noir grapes.
Sperling Vineyards naturally has some spring feel-good beauties to share: out now is the 2018 Organic Pinot Noir Rosé and Organic Speritz Pet Nat 2018 sparkling (do go to the tasting room to have a proper lesson on what Pet Nat is)!
CedarCreek Estate Winery has released two wines that just scream for sunny weather: the 2018 Sauvignon Blanc offers flavours like white grapefruit and gooseberry and 2018 Estate Rosé is like inhaling a bowl of strawberries and cream.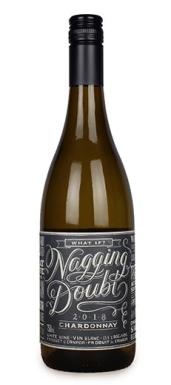 Small lot winemaker Nagging Doubt Wines at the top of the southeast Kelowna hills is releasing their very first Estate-Grown Chardonnay, a White Blend and their new vintage of crowd fave, Siegerrebe.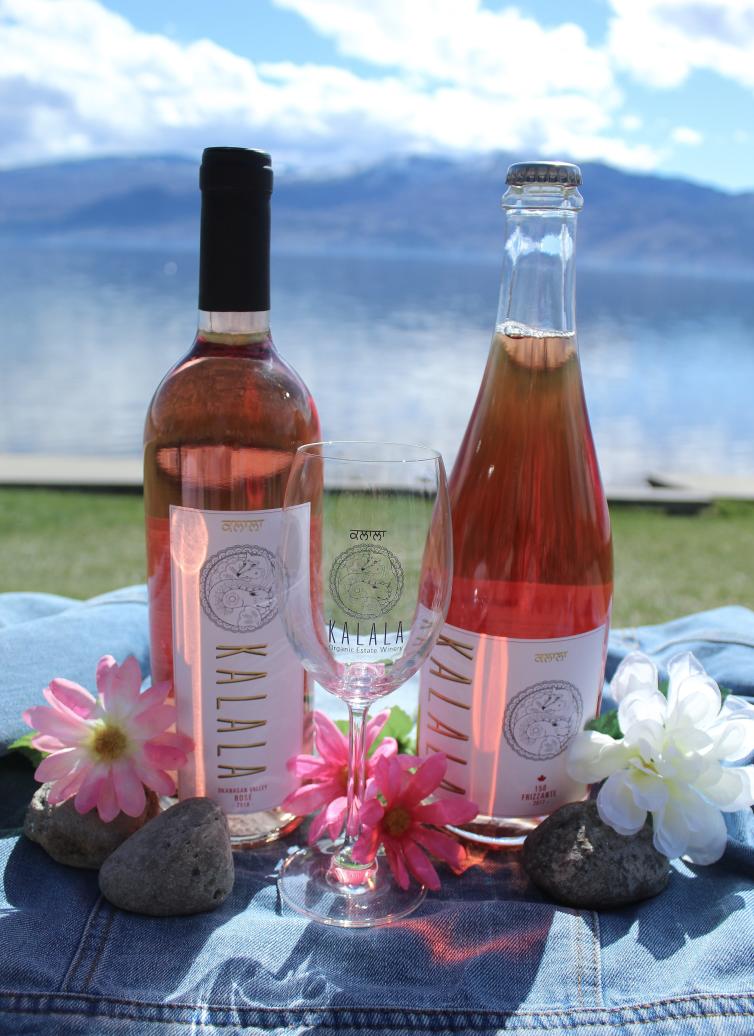 Tripping over to West Kelowna you will find Kalala Organic Estate Winery ready to add sparkle to your life with the release of the 2017 Frizzante, a blend of Gewürztraminer, Blaufrankisch and Chardonnay it offers up strawberry, cherry, liquorice, and citrus notes to tickle your nose.
Small producer stars Niche Wine Co. have their 2018 Farm Fresh White, a delightful blend of their small blocks of Gewürztraminer and Riesling on the market as well as their cult fave, the 2018 Pinot Noir Blanc. Stay tuned for their upcoming bubble release news.
And of course, the wild and crazy crew at The Hatch has loads of fun new stuff coming down the pipeline. On Easter Long Weekend they go 'Full Frontal Frenzy' when they plan to introduce to the world the new vintages from the Screaming Frenzy 'line up of sexiness' that includes: 2018 Pinot Gris (Friar of Flavour, comes out on Good Friday for obvious reasons), Sauvignon Blanc, Pastel Pachyderm (Rosé), 2017 Pinot Noir and introducing 'Crikey the Kangaroo'- the new Shiraz.
Mt. Boucherie Estate Winery also has their list of 2018 vintages to start up the season: Gewürztraminer, Rosé, Pinot Gris and Riesling are ready to roll as well as the fun sparkling duo Mt. Bubbles and Mamas Bubbly. Sounds like a wine party to me!
Stock up on these wines while you can!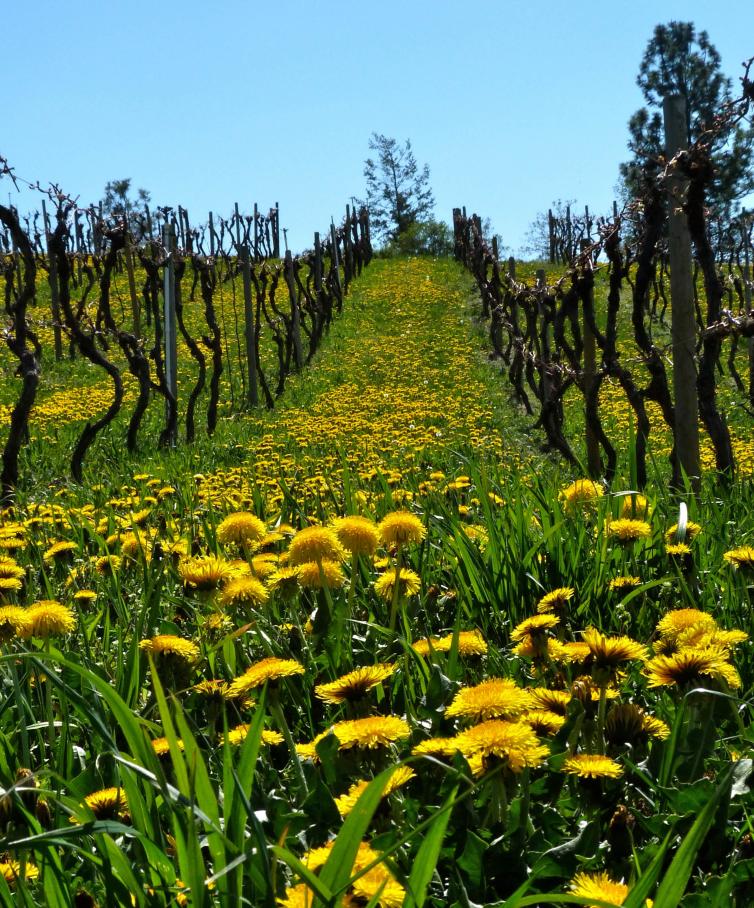 Photo by: Sperling Vineyards

Looking for a guided wine tour? These tour companies got you covered: